Top 5 Green Bedspreads You'll Love
Green Bedspreads provide a great focal point for your bedroom. The color green has many meanings relating to renewal, fertility, growth, safety and freshness; hence it's no wonder that it is such a great color choice for your bedspread.
Below we choose our top picks for green bedspreads available from Amazon!
Chezmoi Collection Kingston 3-piece Oversized Bedspread Coverlet Set (Queen, Sage)
A great lightweight sage green bedspread witch is perfect for the Spring and Summer months when you don't want to use a heavy blanket. It is very soft to the touch. It is oversized so sure to fit your bed properly and does not slide off the bed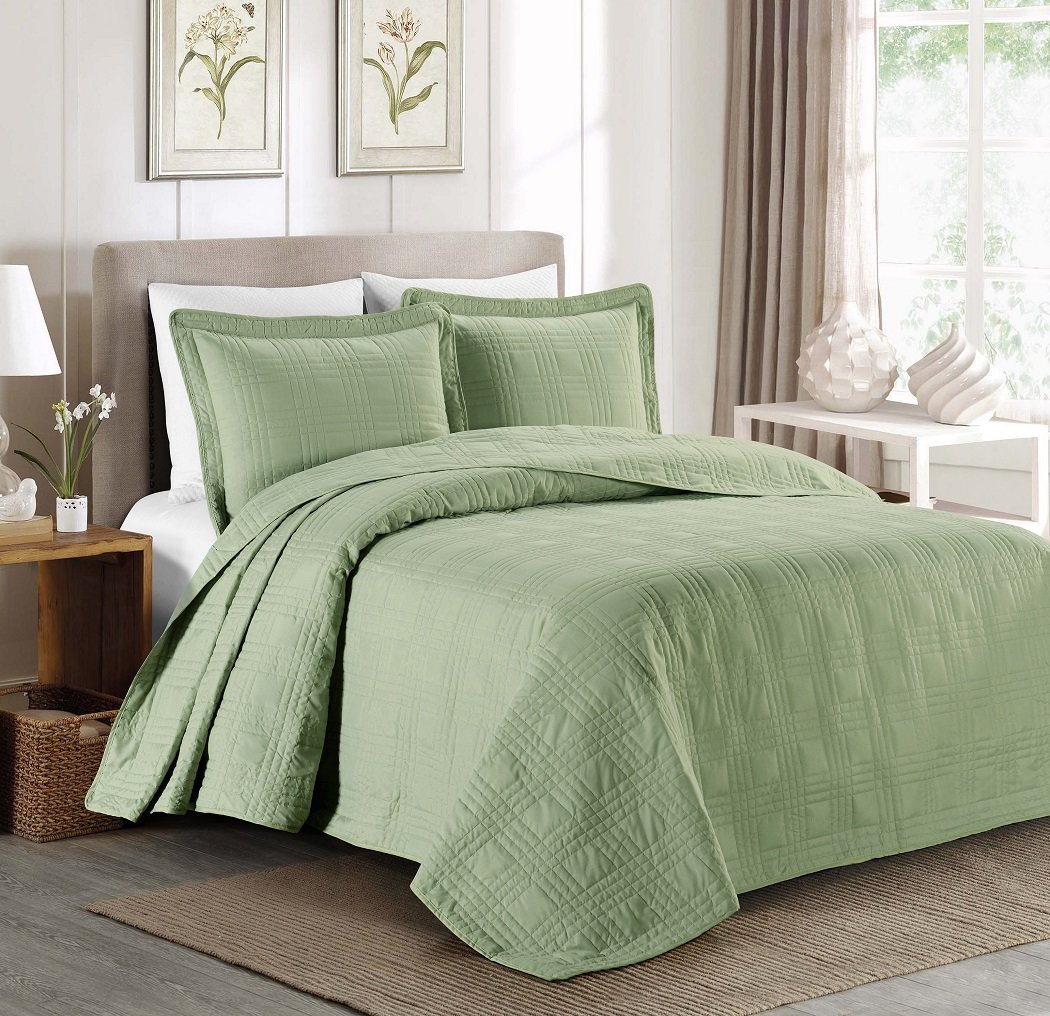 Terra Collection 3-Piece Luxury Quilt Set with Shams
A lovely subtle patterned bedspread that is just right for the Summer, use in winter with another blanket underneath.
Made up of 50% Cotton / 50% Microfiber Polyester, comes in smoke green.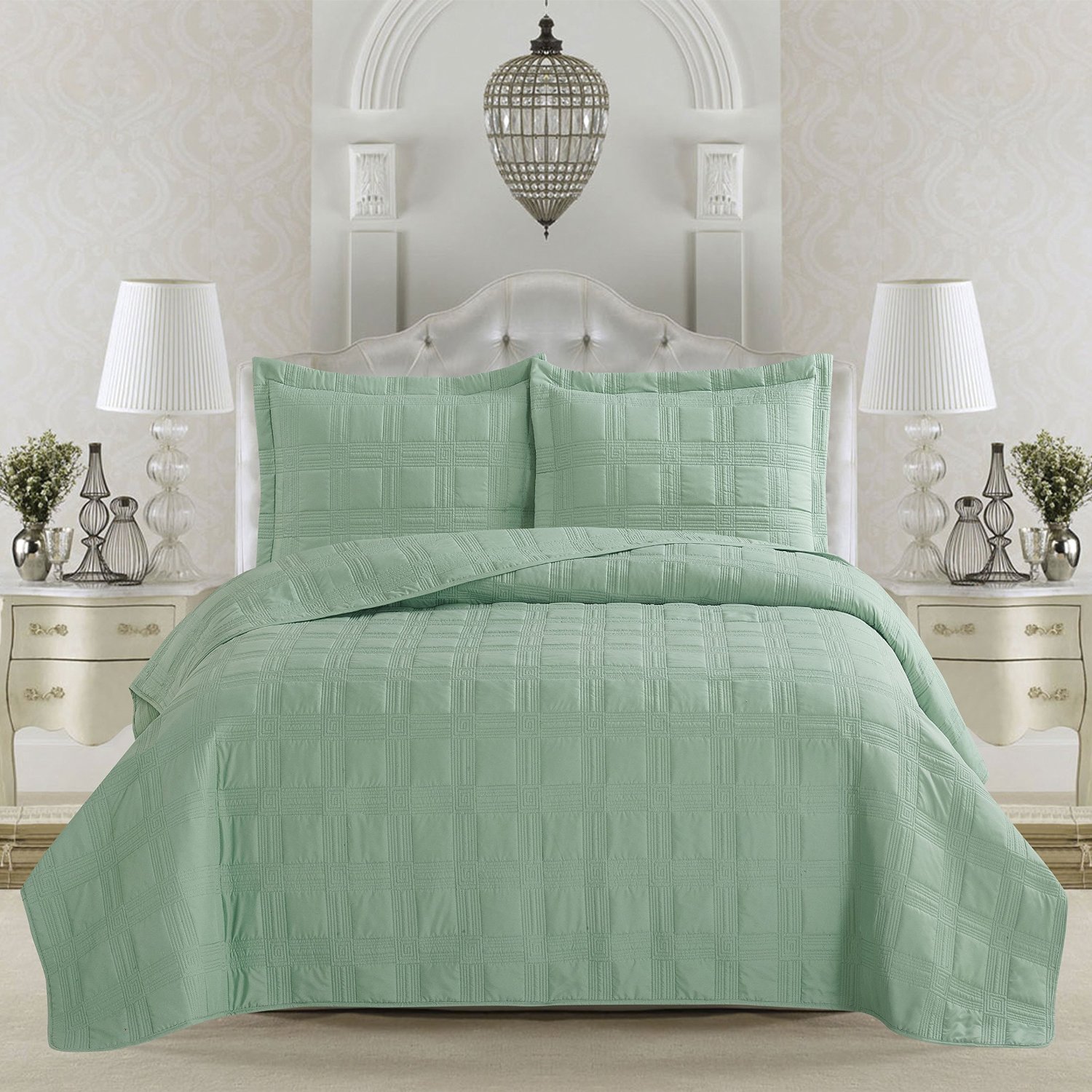 Cozy Beddings Lux Decor Collection 8-Piece Comforter Set with White Stripes, Full, Pistachio Green
If you pick this white and green bedspread at the sale price it is well worth it, looks very nice.
Customer comments varied on this one, however we really love the style of this for a Traditional bedroom.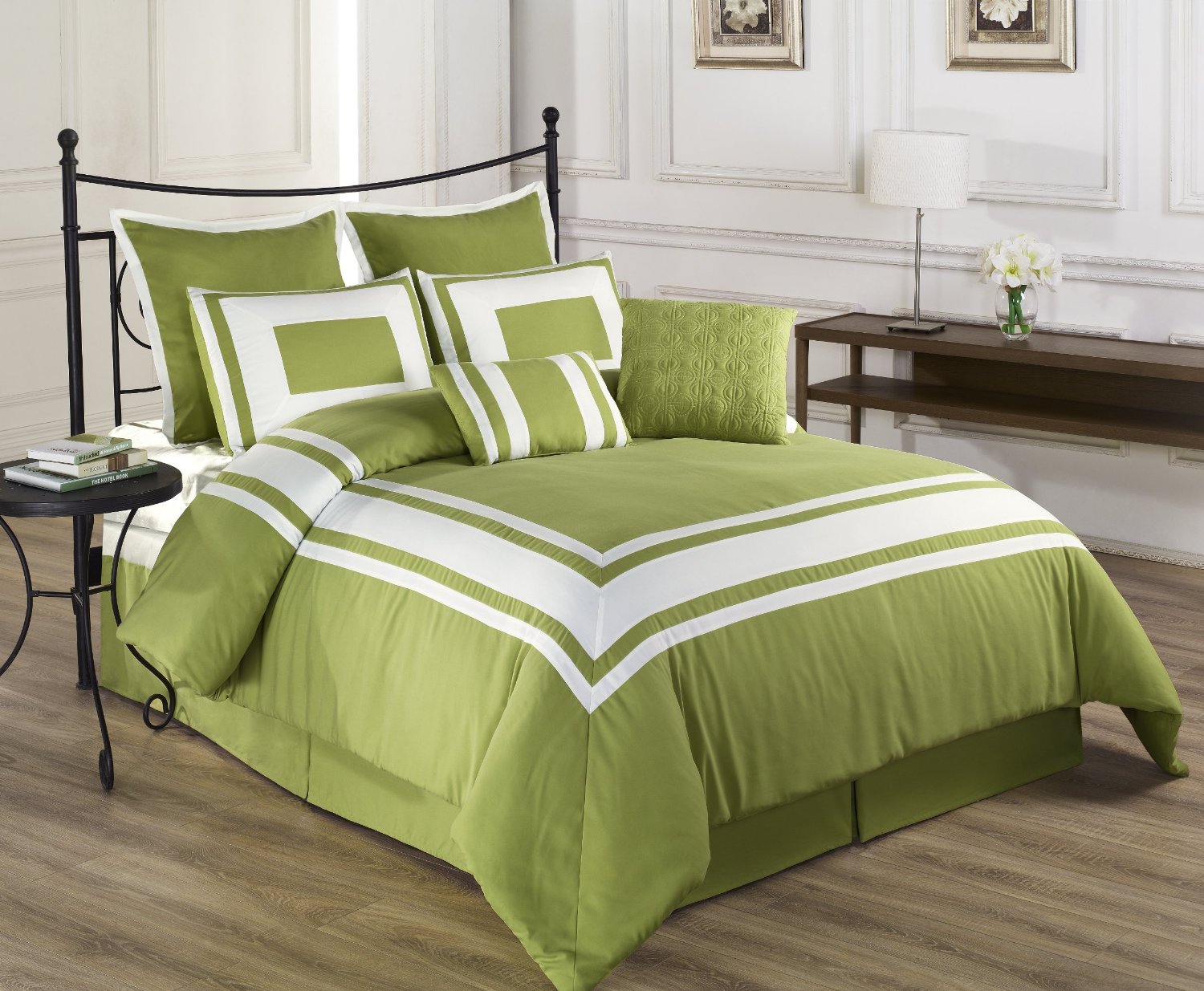 Fancy Collection Luxury 2 Pc Bedspread Bed Coverlet Solid Embossed Olive Green
Olive green bedspread, light for the Summer with attractive pattern and very soft.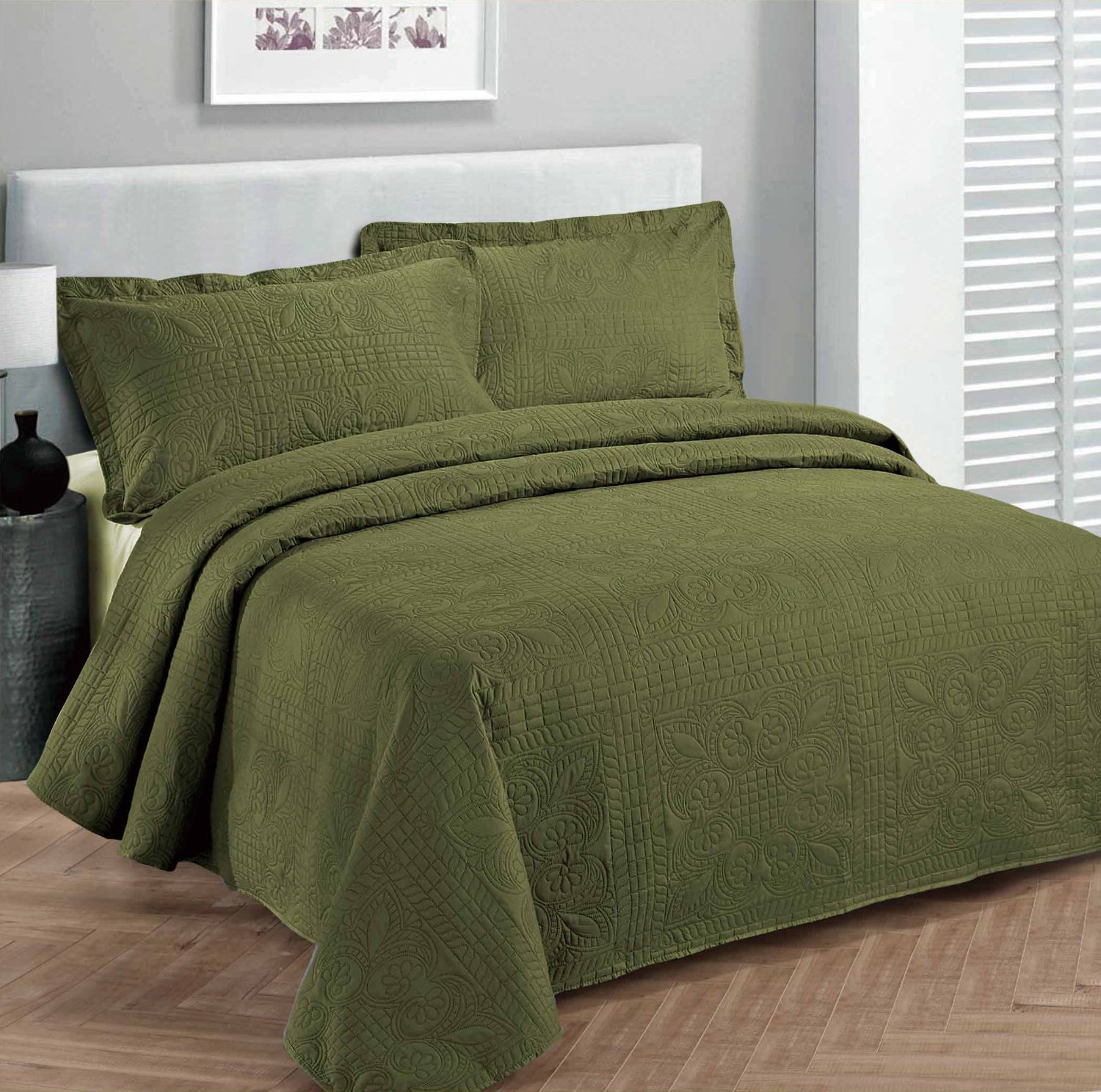 Austin Microfiber 3-Piece Over-sized Bedspread-Coverlet Set King Sea Green
A beautiful set bedspread with a great pricetag, has a really lovely pattern. This bedspread is 100% microfiber and has a soft smooth feel to it. Great comforter for the Fall season.