A carefully edited selection of Modern artworks forms the perfect counterpoint for the heirloom antiques that furnish this family home.
The biggest room in the apartment is used as a dining room with an antique fold out dining chair that can seat up to 30 people, chairs are "Nils Chairs" from Ikea.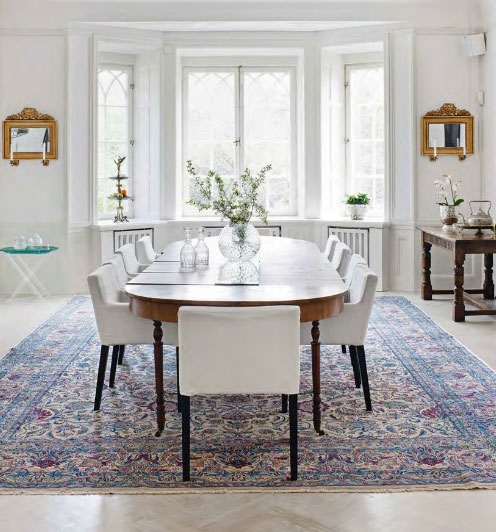 Stunning sitting room with vibrant green emanating from the large artwork by Belgian artist Jan de Vliegher.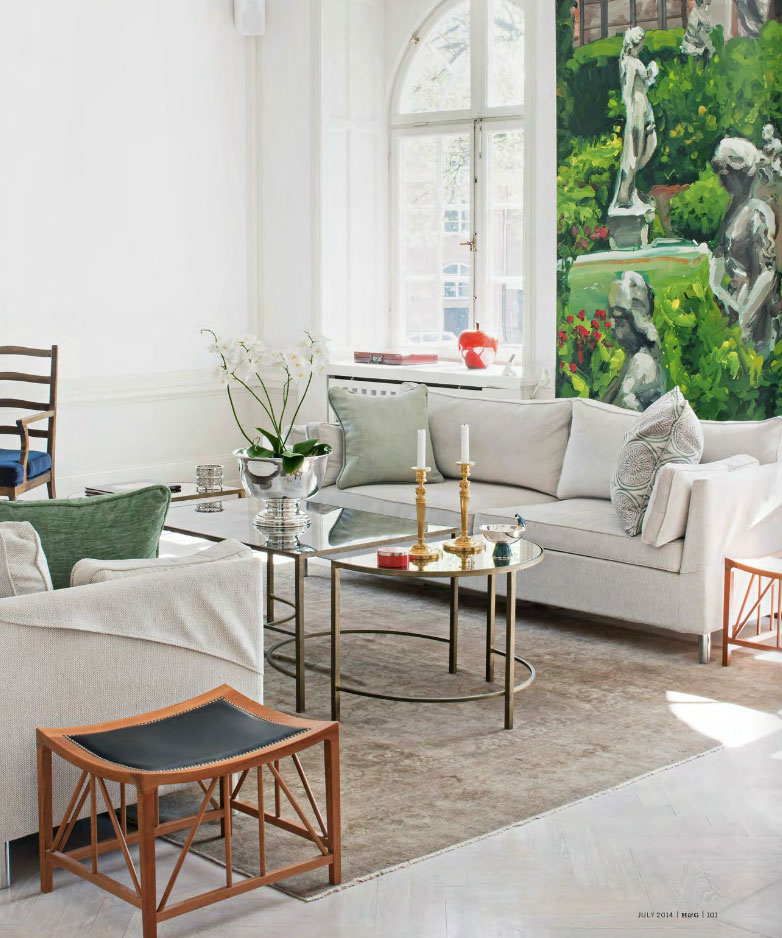 An opulent gilt framed mirror above the marble fireplace add shine to this restrained space.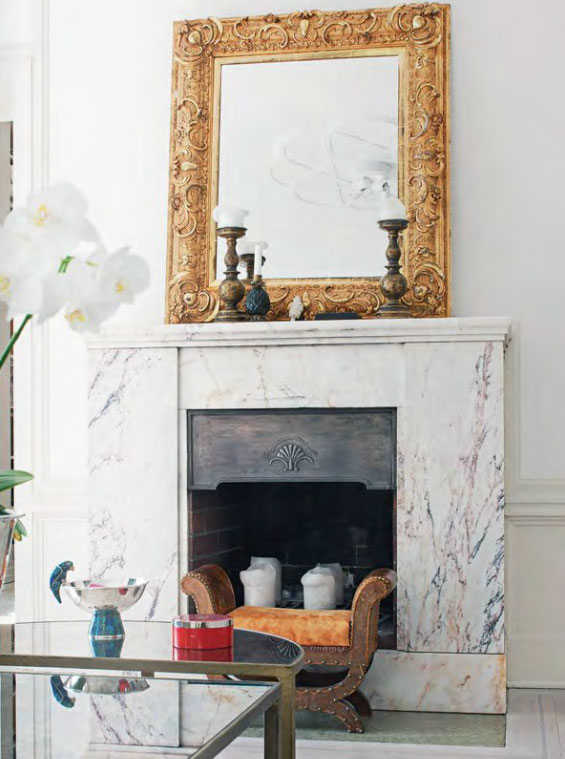 A lovely home library with a small glass desk.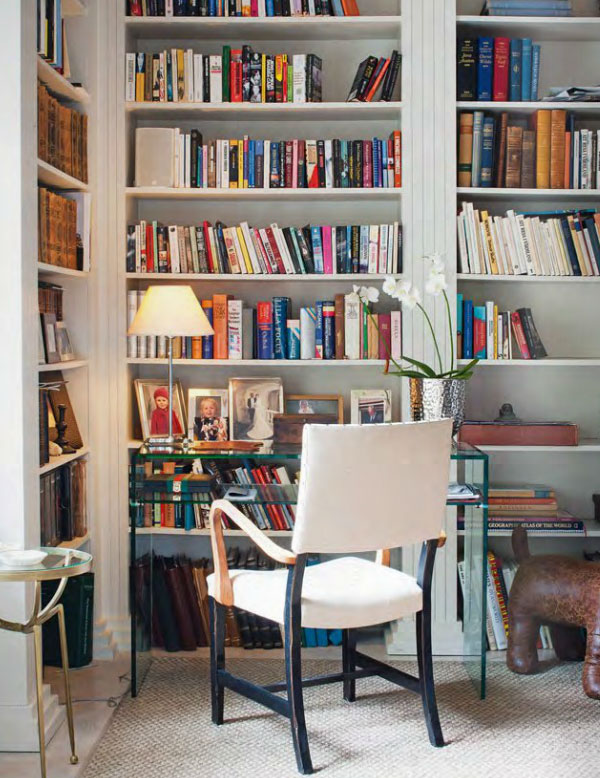 Practical grey matt kitchen with clean lines. Love the kids drawings used as decorations.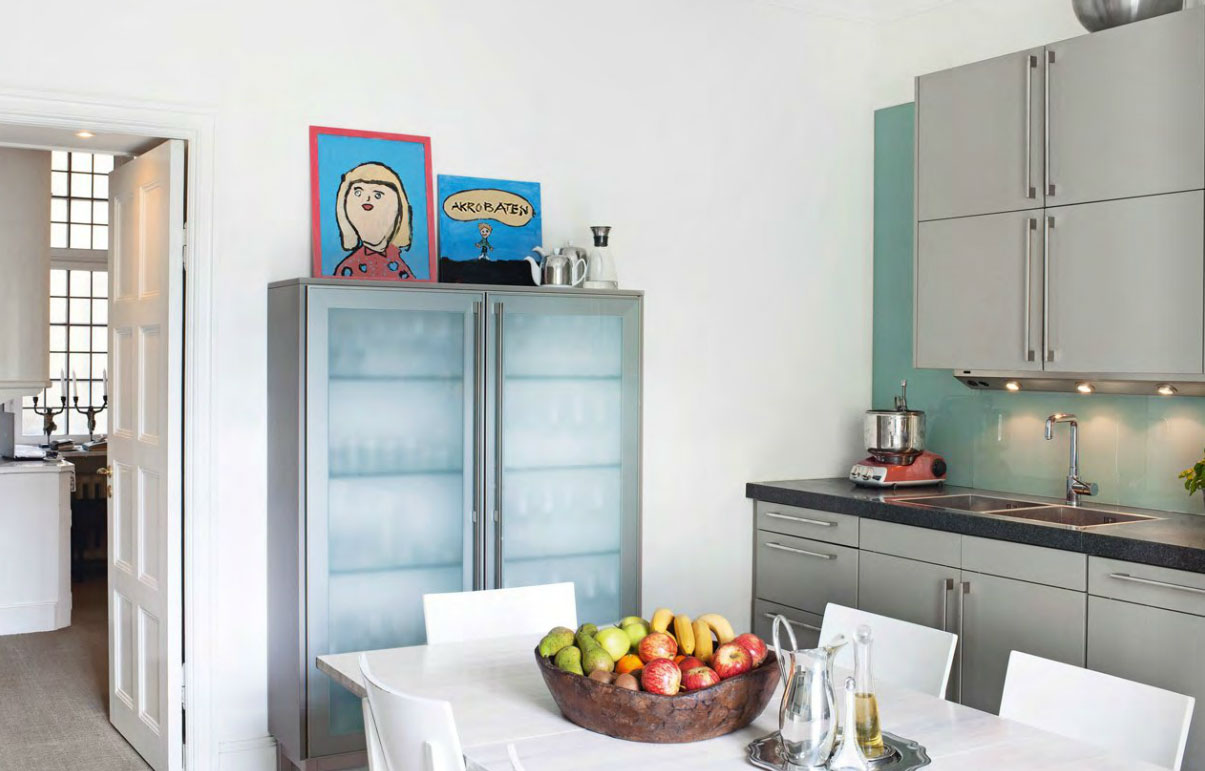 Eldest daughters room has a lovely blue toile wallpaper.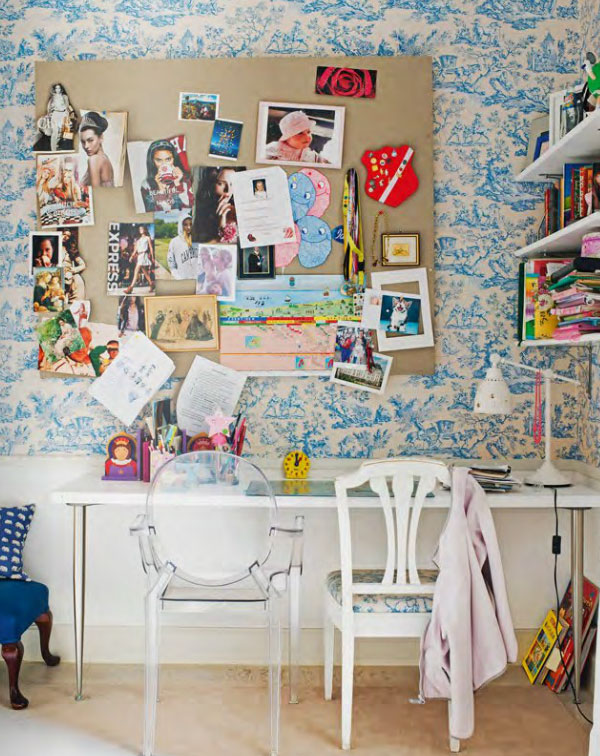 Youngest daughters room is decorated with a Peter Rabbit theme.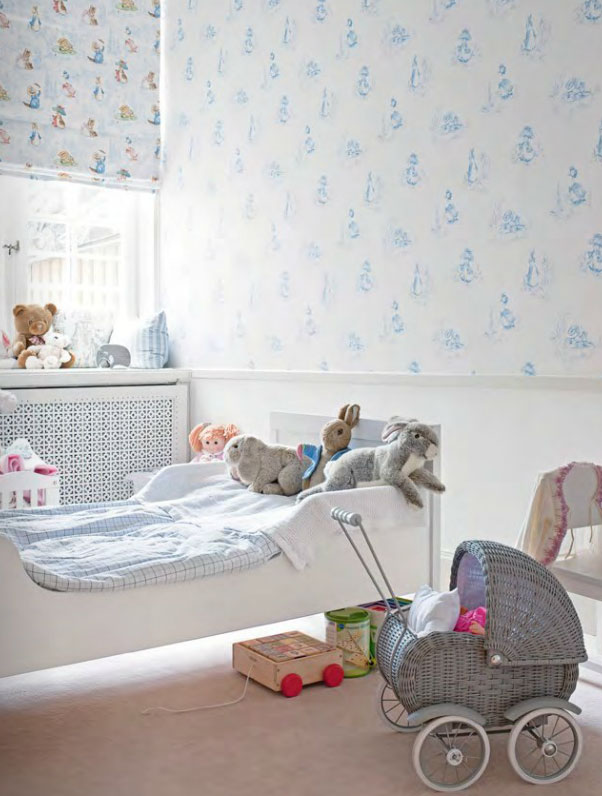 In the main bedroom the black and white photograph provides a contemporary counterpoint to the antique ottoman re covered in brilliant red.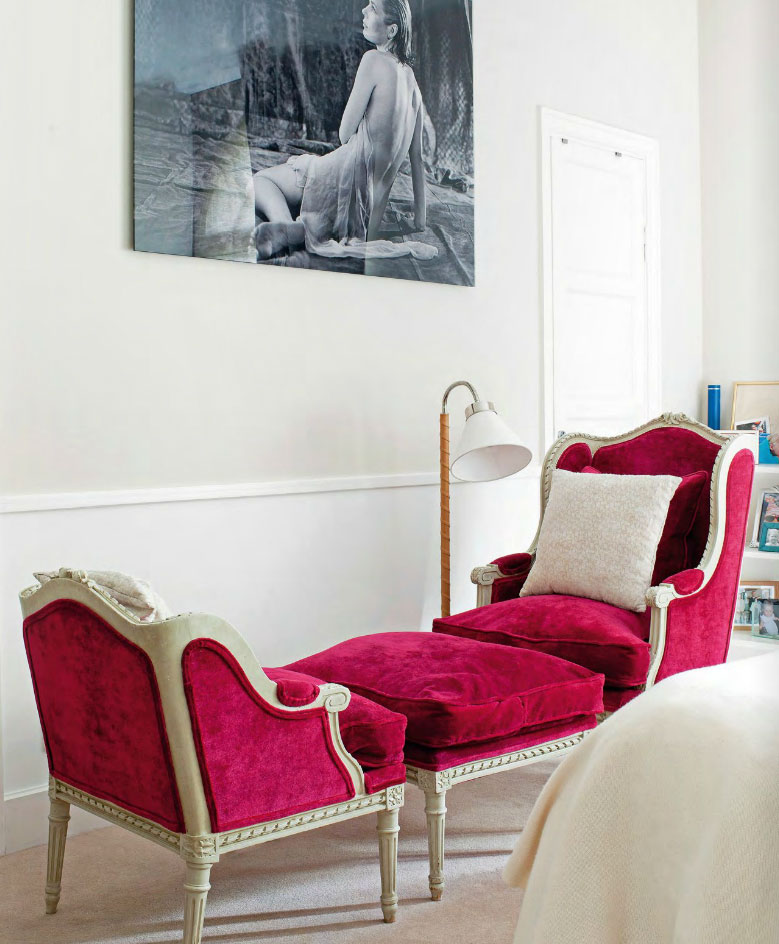 via Home and Gardens Magazine UK July 2014
Photo: Anne Nyblaeus
Location: Stockholm