A blue wall makes a great foil for gilt-framed works on paper. The color is Benjamin Moore's "Blue Danube". The French 19th century campaign bed is a perfect place to read, or just listen to the wind in the trees. The long-legged faux bamboo side table is one of three that nest. The silver pandan box is waiting to hold a treasure or two. The sculpture averting his eyes is a Vili-Kongo Power figure.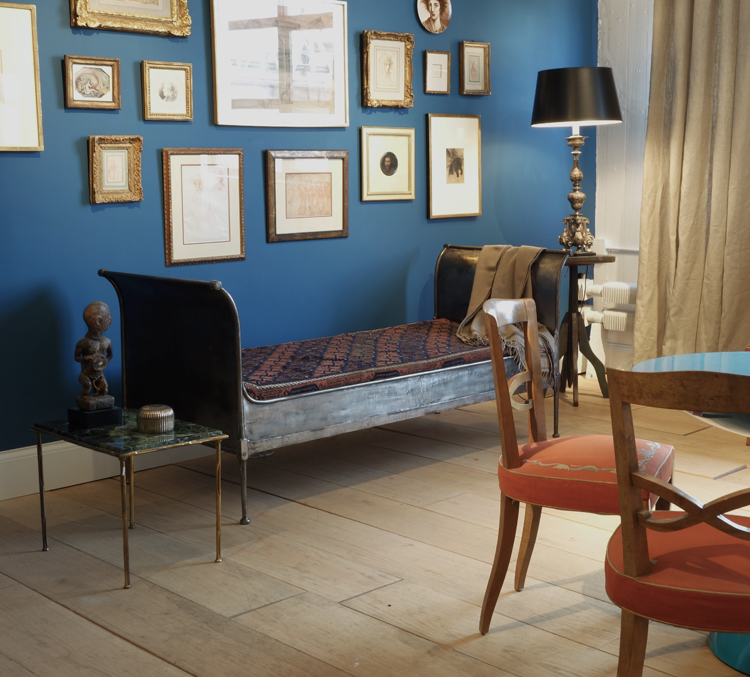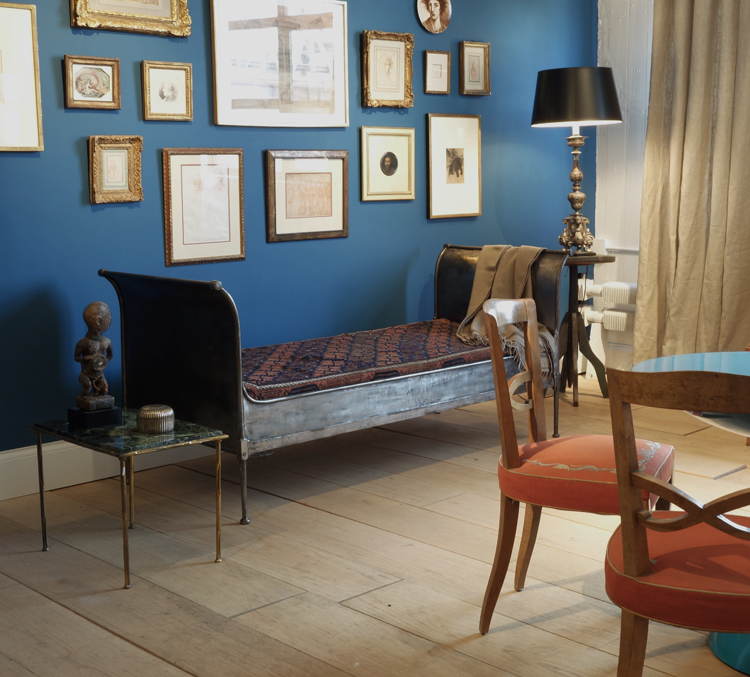 We love this technicolor combination of the turquoise blue lacquered fiberglass table and the persimmon needlepoint upholstery of these Art Deco chairs.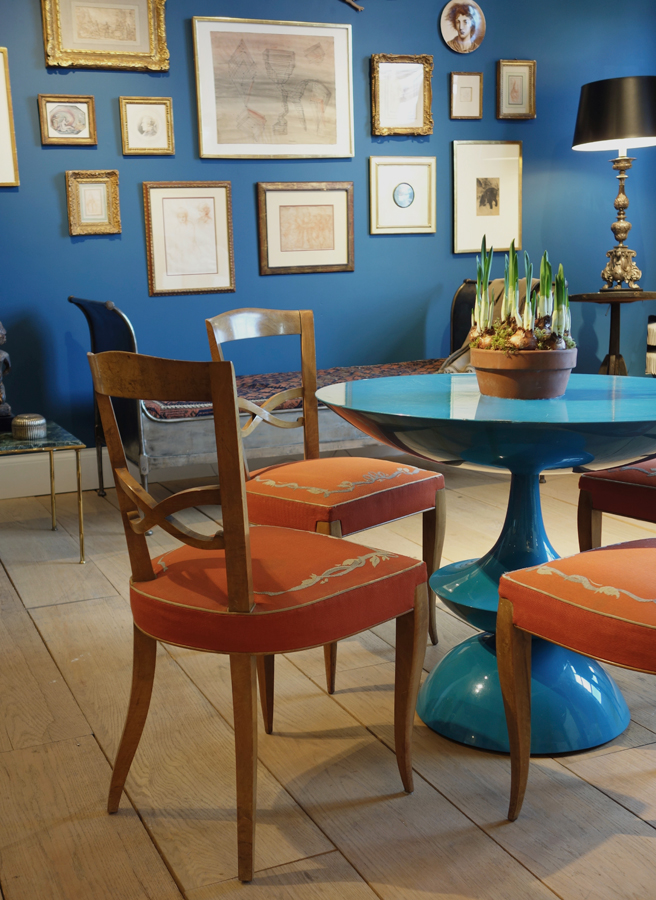 The campaign bed from another angle. The pre-Raphaelite plate depicts one of Simeon Solomon's favorite models, and the circular portrait beneath it is possibly of a young Giuseppe Verdi, by Giuseppe Rillosi.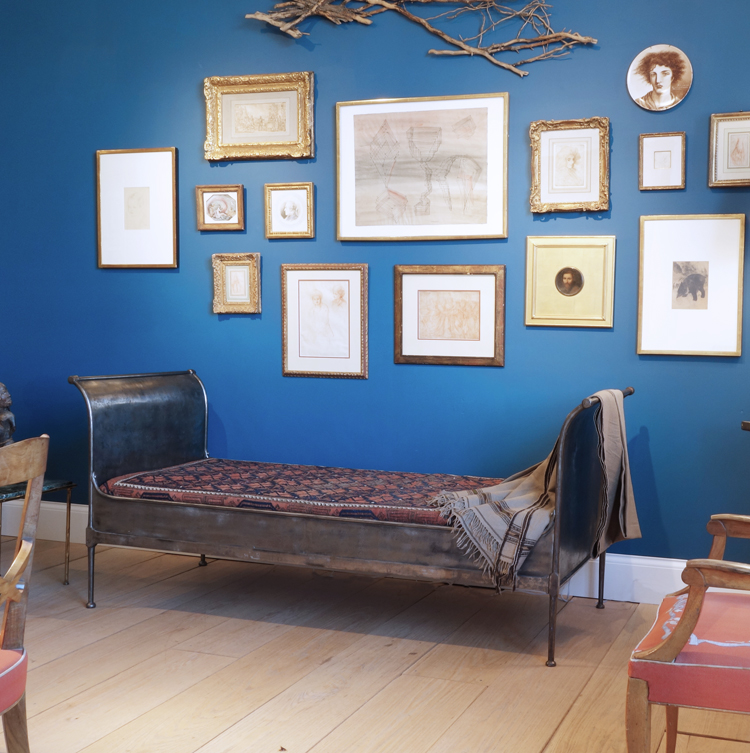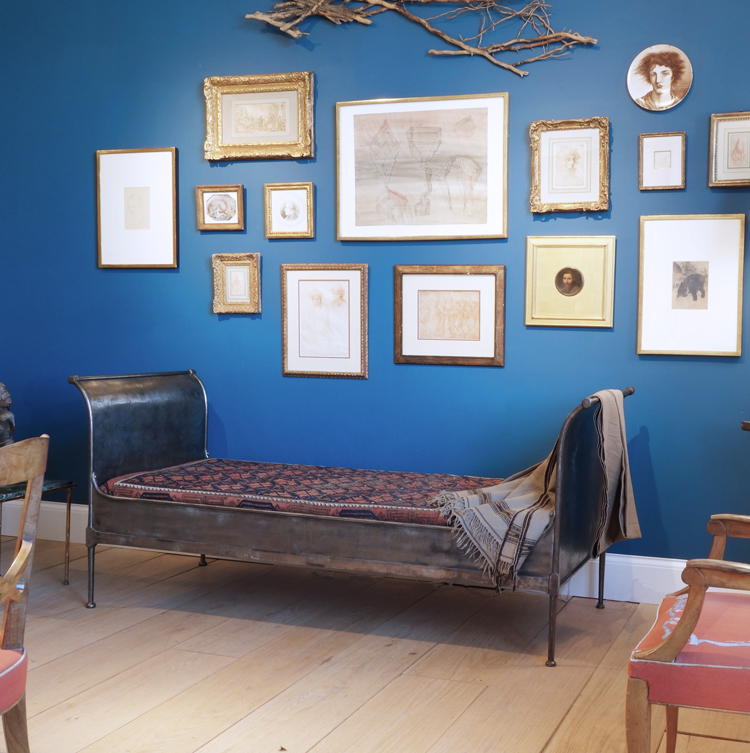 Walls painted in Benjamin Moore Blue Danube