In the entryway, the lacquered console table in chocolate is by Jonathan Adler. It grounds the bright colors of the lively chinoiserie wall covering.
Wallpaper ("Nonsuch"/Kelly #C001, handpainted wallpaper): Fromental, 212/759-7888, fromental.co.uk.
Console table (Chocolate Lacquer): Jonathan Adler, 800/963-0891, jonathanadler.com.
Table lamp ("Hardwick Table Lamp"/Brass #BR73/BR): Vaughan, 212/319-7070, vaughandesigns.com.
Mirror: Julian Chichester, 336/886-2454, julianchichester.com.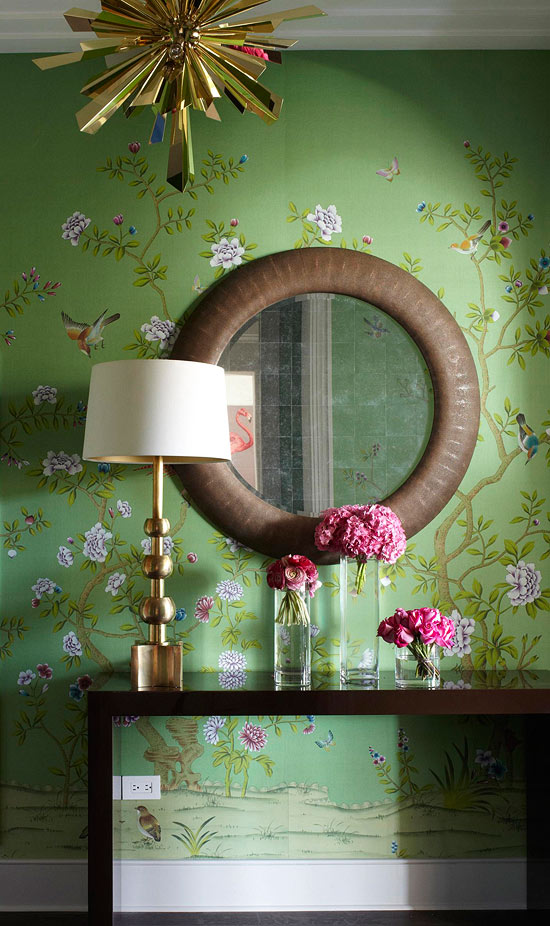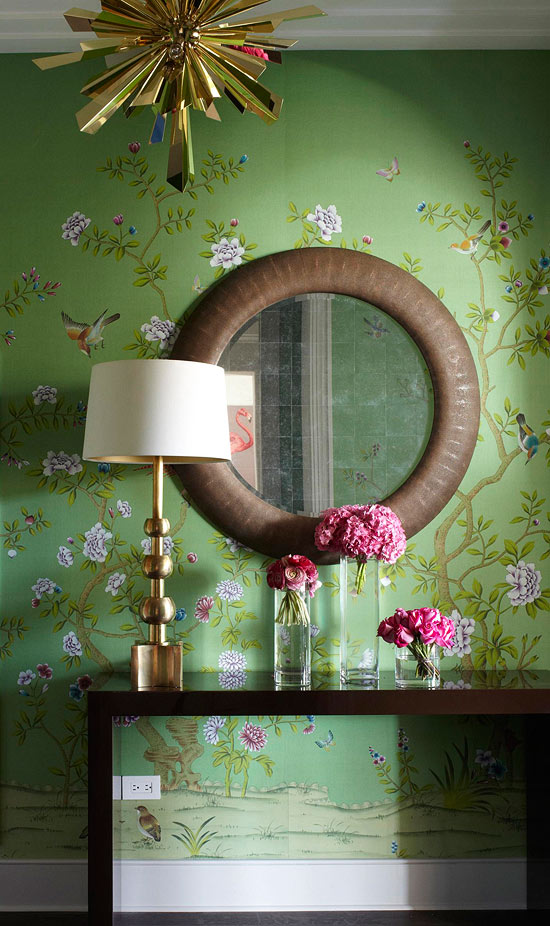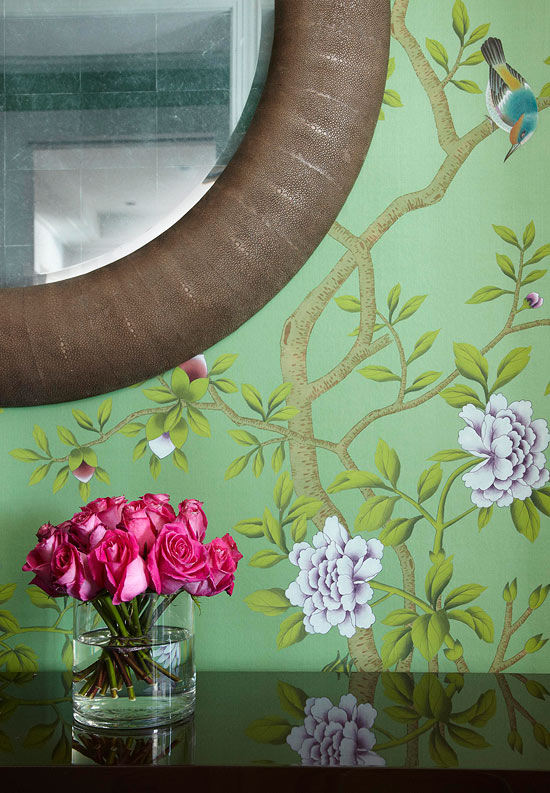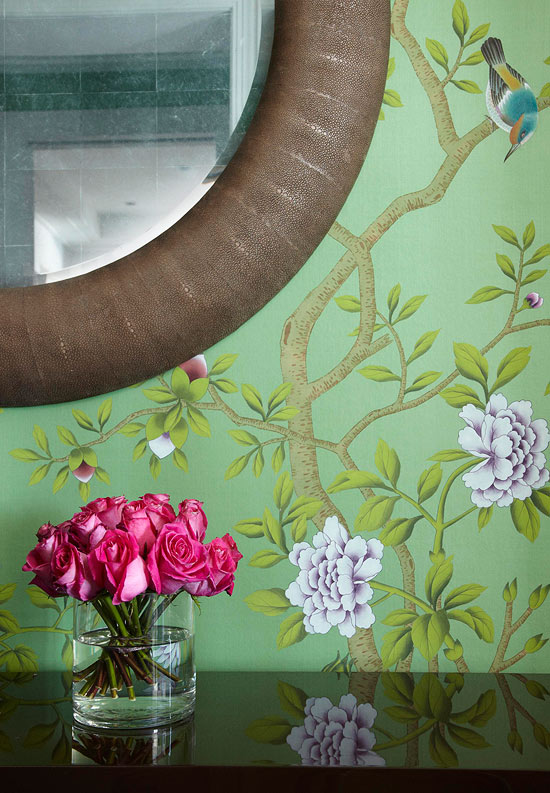 The "Sunburst" chandelier was designed by the legendary Tony Duquette. He was a Hollywood set designer, jewelry maker, and interior designer. "I'm delirious about his work," Samantha says.
Chandelier ("Sunburst" #DC4400, by Tony Duquette): Remains Lighting, 212/675-8051, remains.com.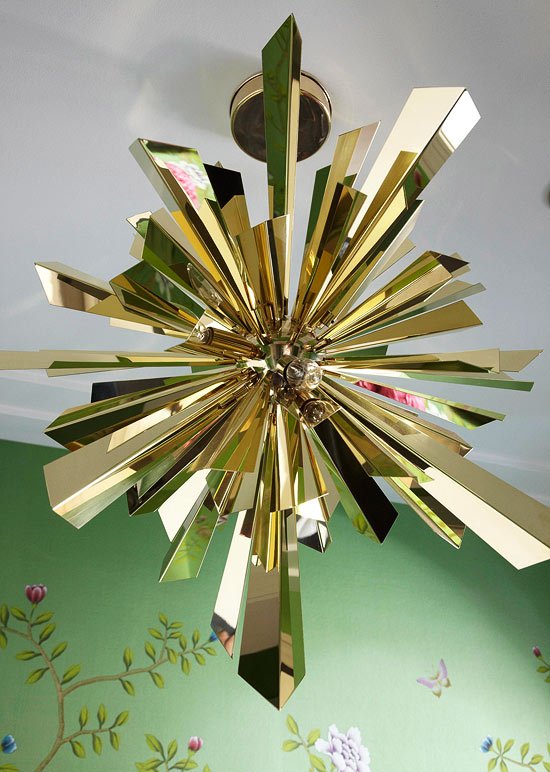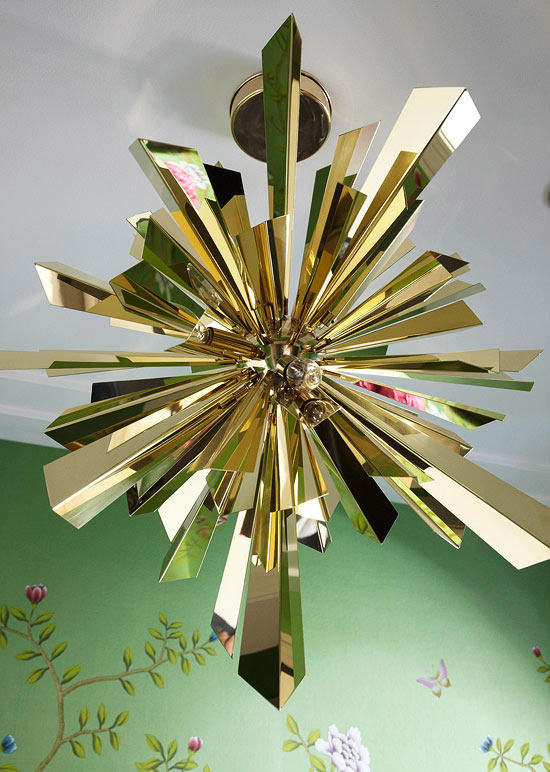 Photography: Werner Straube
Produced by Hilary Rose & Jo Ann McVicker via Traditional Home
Interior designer: Samantha Todhunter, 011 44 208 746 6517, samanthatodhunter.com.