Kendall Charcoal Master Bedroom
Benjamin Moore gives us a comfortable, stylish take on a contemporary bedroom here with Kendall Charcoal HC-166. Although this room uses a chic, modern colour palette, it feels inviting and homey; it's a space you can happily live your life in, where you can sleep soundly after a long day at the office.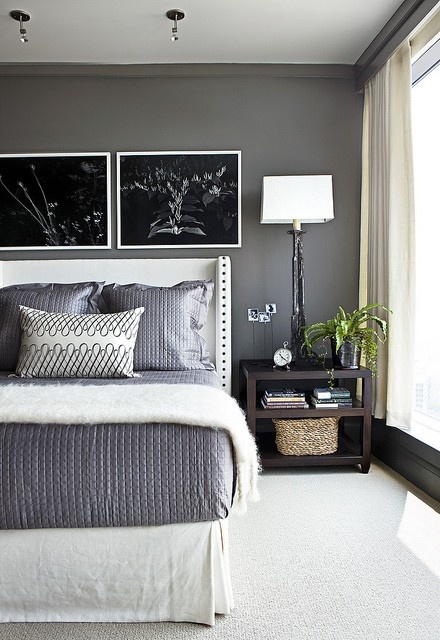 contemporary bedroom, BenjaminMoore, grey, gray bedding, white carpet, gray and white bedroom, white curtains, black and white art.