Add contemporary textures to antique furnishings for timeless style.
Get one good statement piece like the vintage picture and regency sofa. Mix and match, don't feel constrained to just one historic period, in this image most are regency period with a few newer and Victorian pieces added.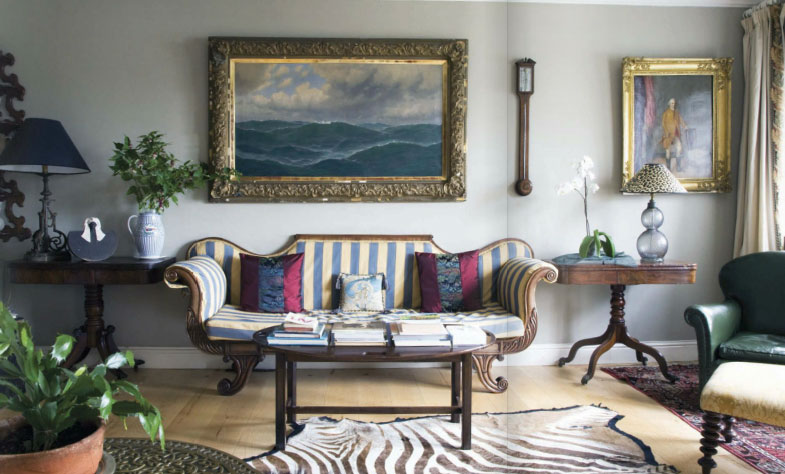 The Quay House of Clifdon Bay, Ireland. Image from Flea Market Decor mag Winter 2013.