Seventeenth Century Frescoes Mural
Seventeenth century frescoes adorn the loggia of the Villa Torrigiani outside Lucca.
The high vaulted ceiling with amazing 17th Century mural, the shabby chic mismatched chairs, wine, fruit and lushness all round. This is a place I could easily spend an afternoon sipping wine and dreaming!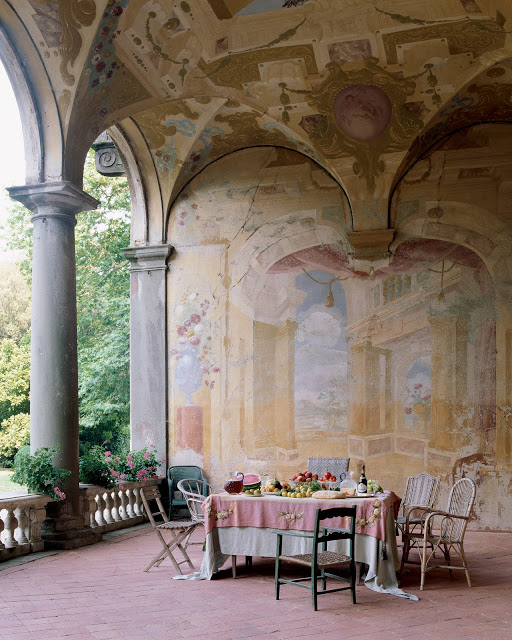 Image from "Walls: The Best of Decorative Treatments" by Florence de Dampierre Photo by Pieter Estersohn.