Bedroom Decoration 2020. Stunning ideas for bedroom decor. Painting your ceilings the same color as your walls is a big trend in interiors right now!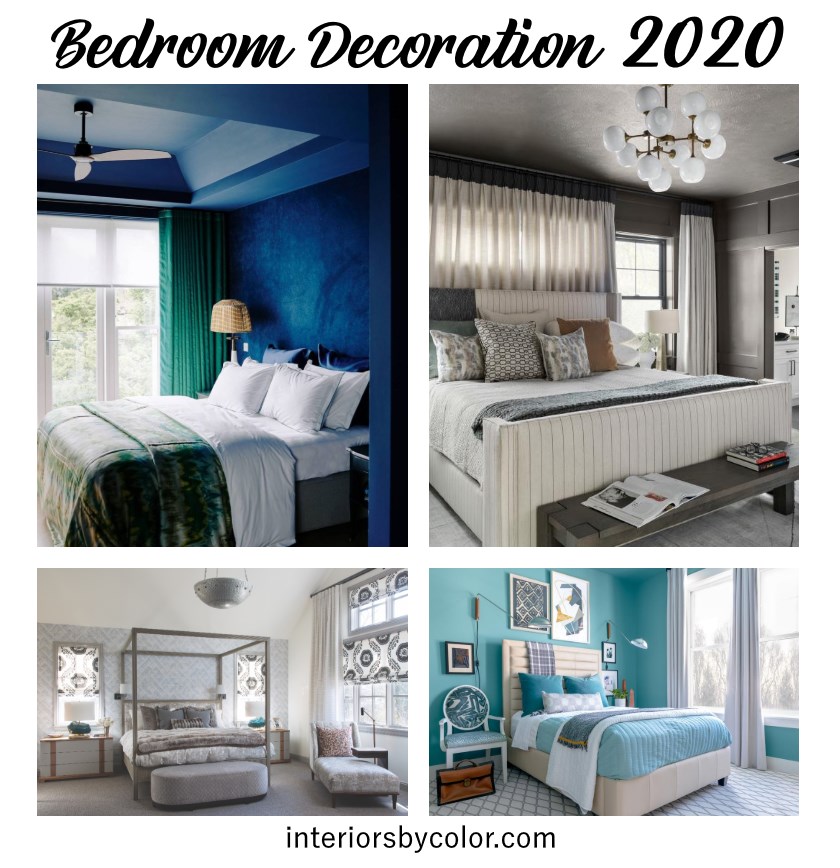 Master Bedroom A modern take on a traditional four-poster bed takes up volume in the high-ceilinged master bedroom, and double drapes on the wall of windows lend warmth to the breezy room. The David Iatesta Baldwin King Canopy Bed is from Shanahan Collection, and company kd custom designed the walnut and lacquer nightstands. The shade fabric is Zimmer + Rohde from Shanahan Collection; drapery fabric is Pollack Strand-Bamboo from Egg & Dart. Via Colorado Homes Mag.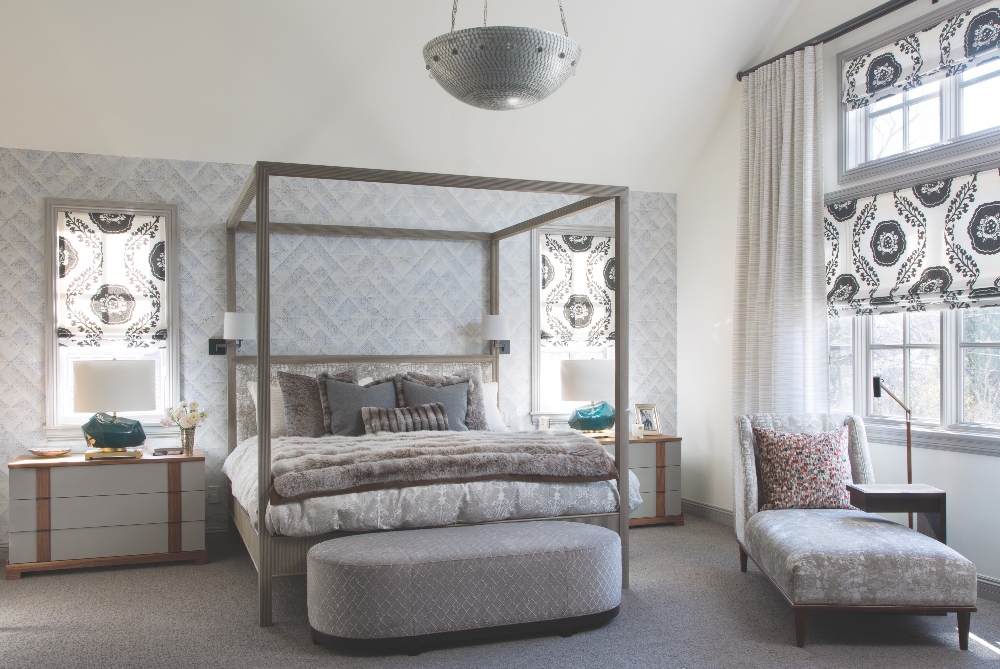 The master suite is a luxe and relaxing retreat filled with plush bedding, a large upholstered headboard, glamorous metallic details and, of course, the latest technology including a custom smart mattress. Via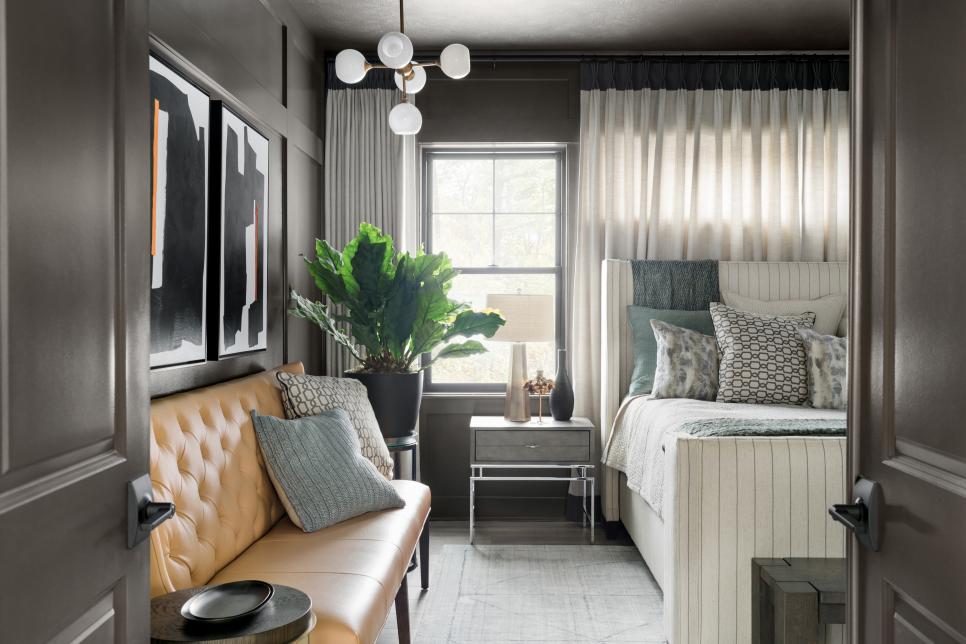 Mixing creamy tones from the upholstered pinstriped bed frame to the soft layers of bedding creates an inviting focal point.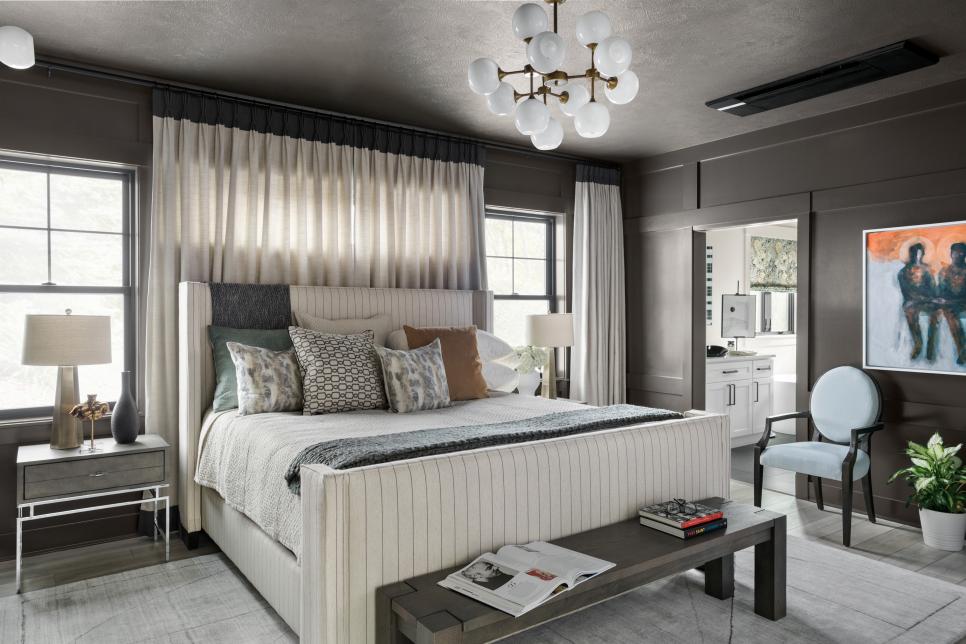 Hollywood Regency-style globe lights add a glamorous touch to the master bedroom. The white globes and brass finish draw the eye up to emphasize the room's generous height.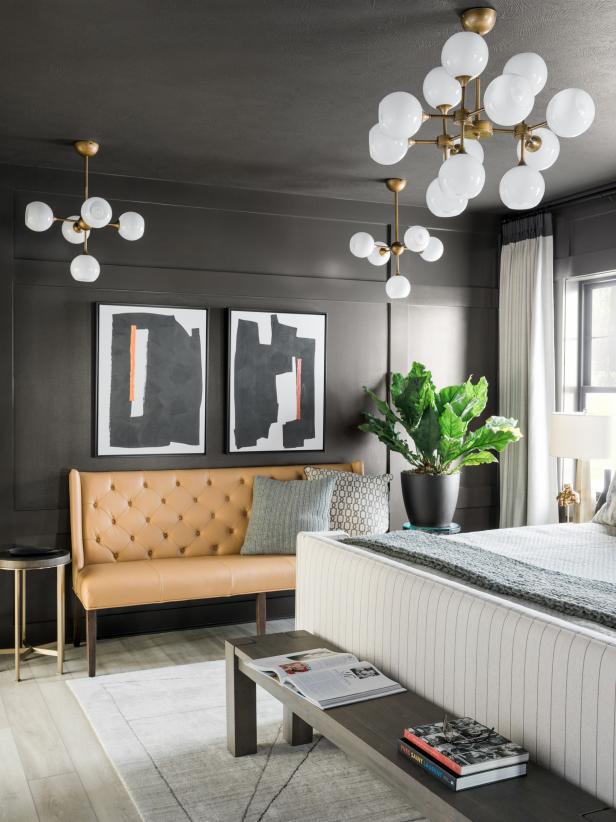 The bright white walls of the master bathroom pop against the charcoal-brown walls in the bedroom, creating a dynamic contrast.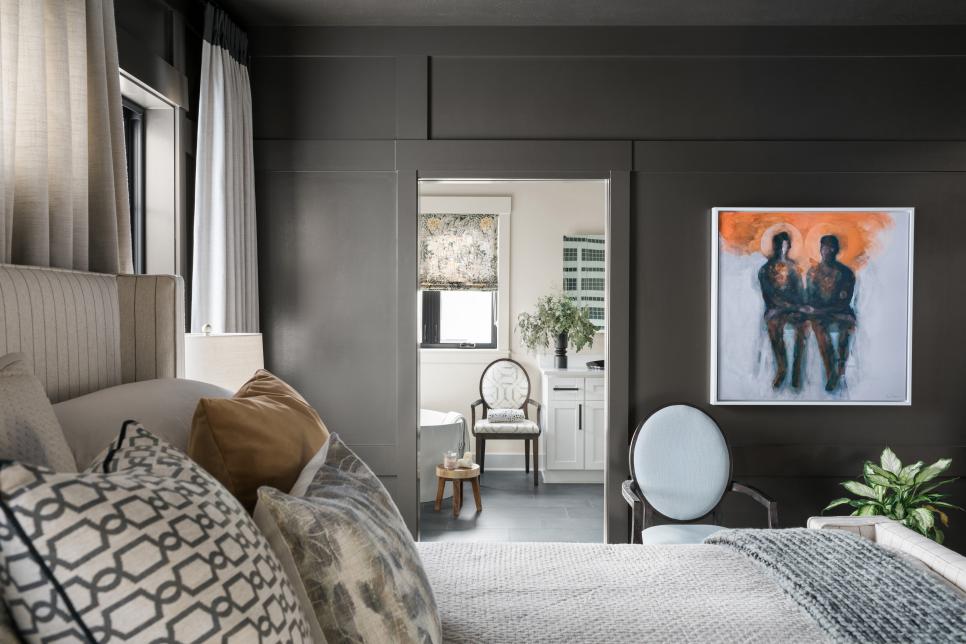 Guest Suite - Both colorful and contemporary, this inviting guest bedroom includes a custom leather-upholstered bed with a smart mattress, space for reading and an easy connection to the adjoining guest bathroom. The latticed-patterned carpet adds extra dimension and personality to the room. Instead of standard table lamps, dual longneck sconces illuminate each side of the bed. Using sconces frees up floor space and eliminates the need for large nightstands. Via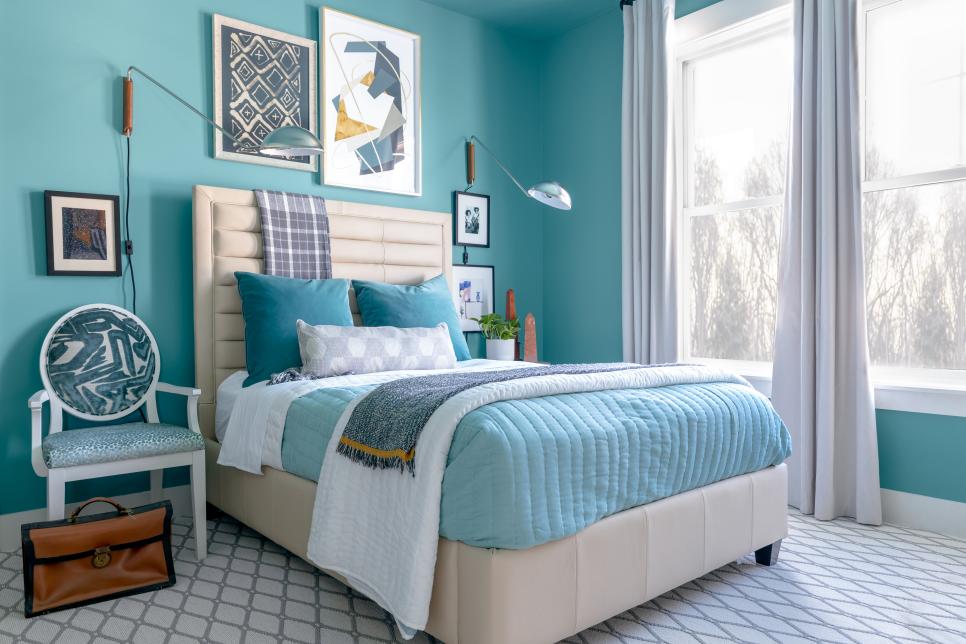 A sliding-door sideboard adds storage to the guest bedroom. A tapered table lamp, framed photo and assorted accessories decorate the top of the sideboard. The bright-orange pop art adds a striking color contrast against the teal walls and cream-colored sideboard.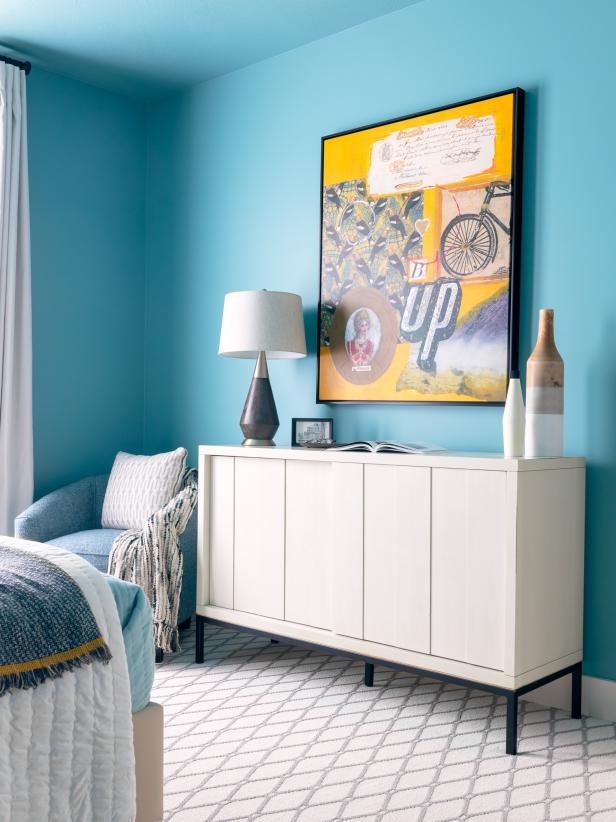 The key to a successful house renovation? 'Preparation,' says Audrey Carden of design studio @cardencunietti, who extended, remodelled and transformed her own London house in just nine months. The mood in her bedroom is distinctly luxurious, with blue, paper-backed, suede-effect Alcantara fabric from @gpjbaker on the walls of the bedroom and dressing area, and a tray ceiling in the bedroom painted in the same shade.