Benjamin Moore Guacamole. A deep, earthy green that brings to mind a perfectly ripened avocado. This deep, earthy hue brings the lushness of the outdoors into your indoor spaces, creating a retreat that echoes the tranquility of a secluded forest glade.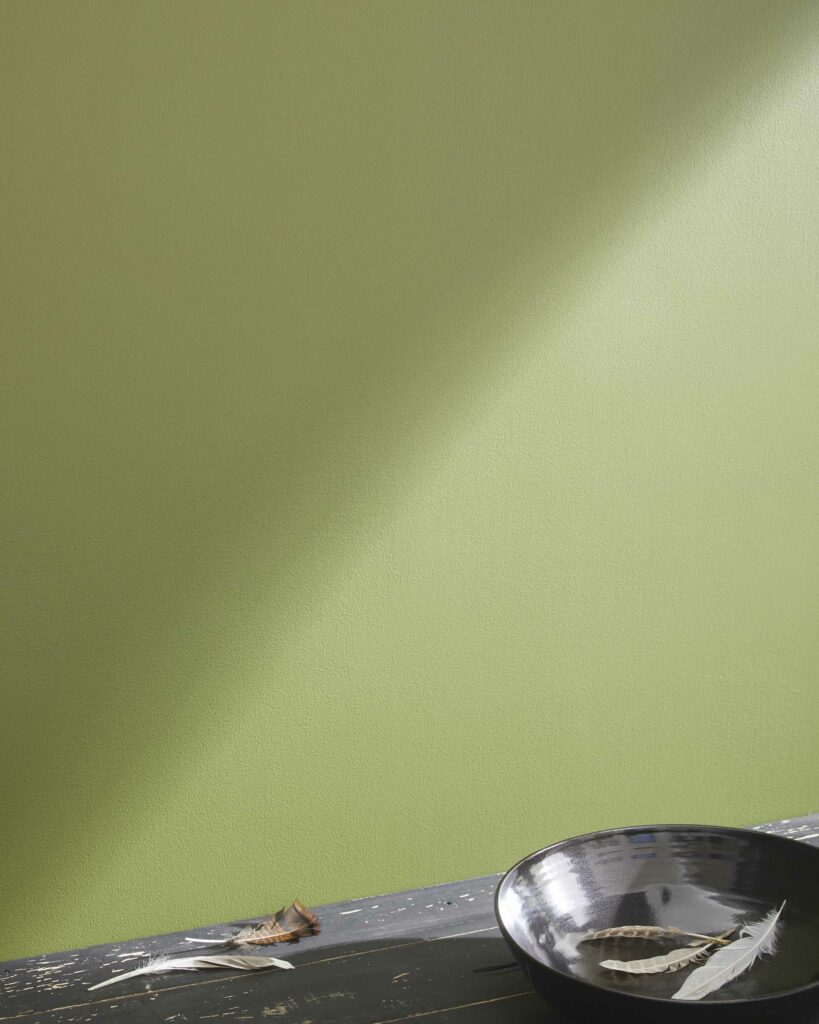 The perfect natural green paint color for an interior door. Via hyein2ee.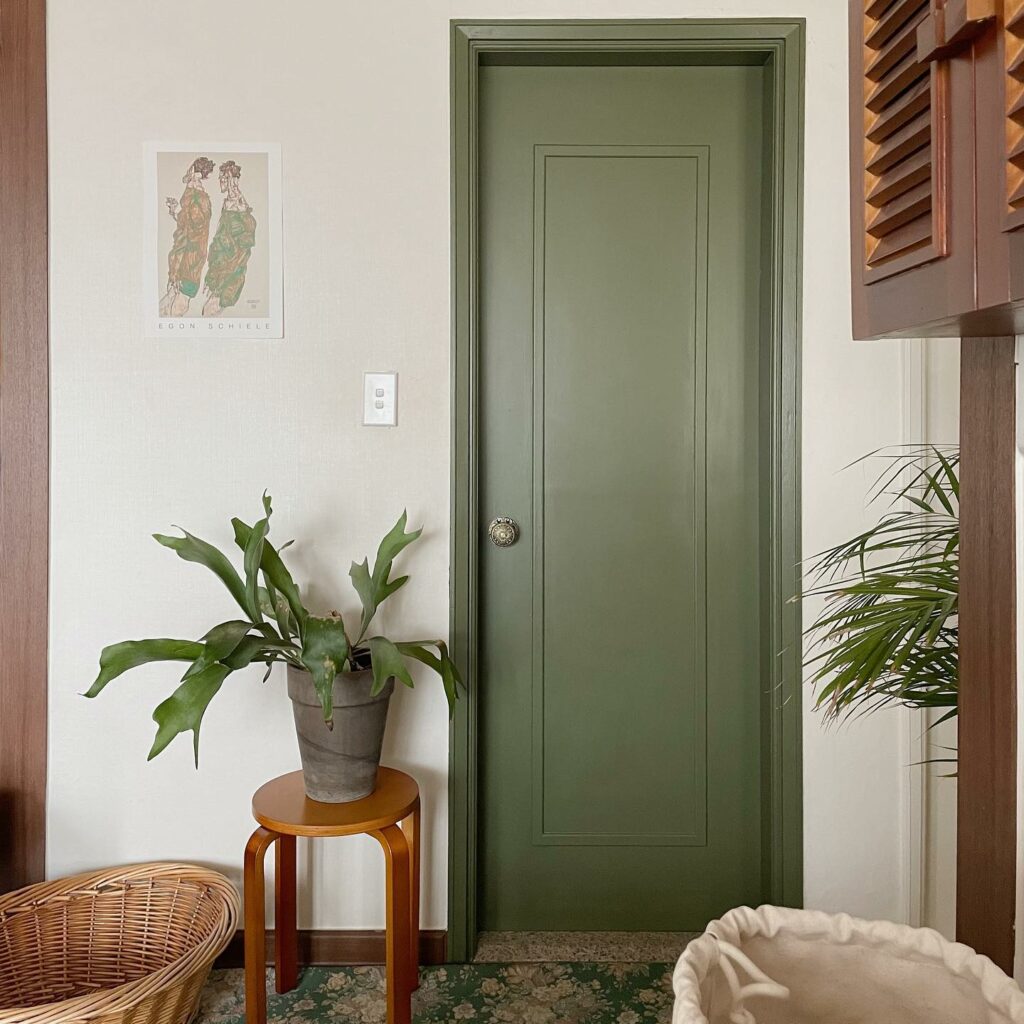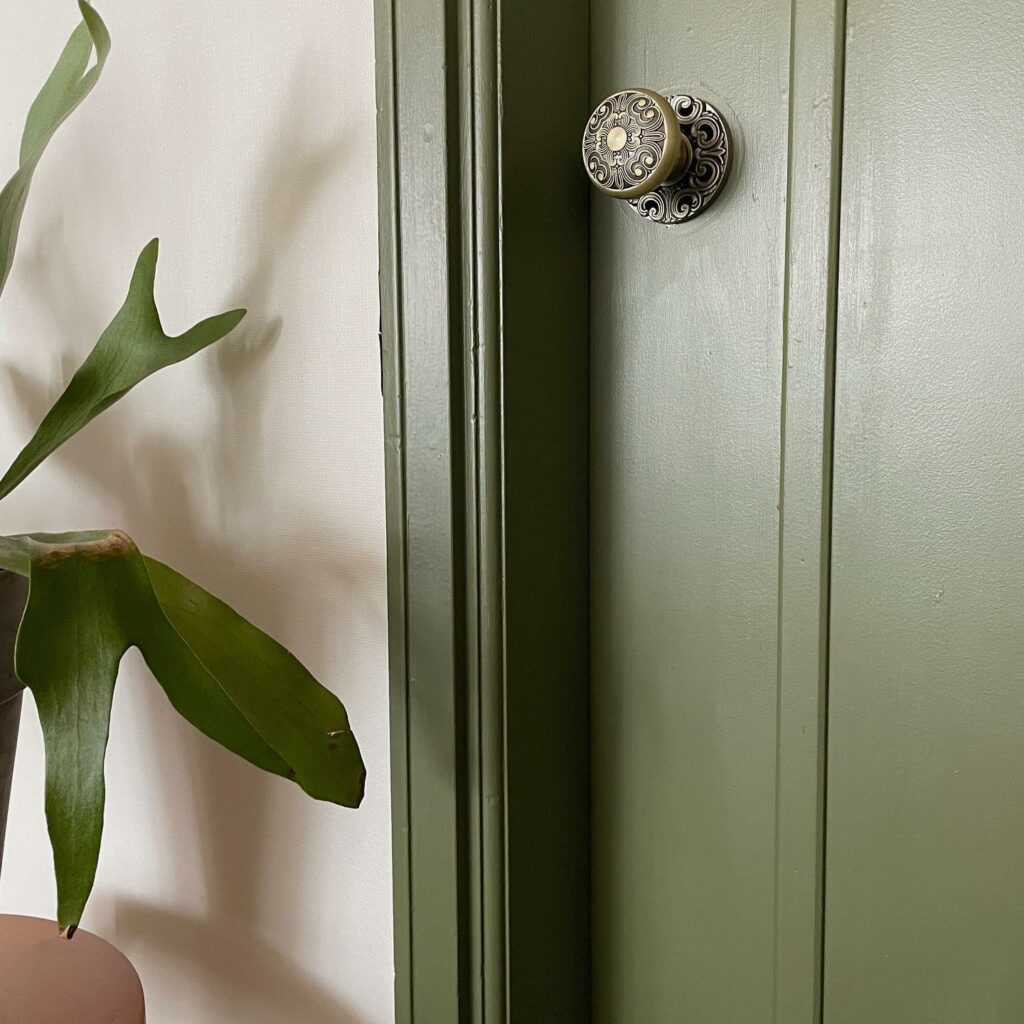 This home office uses Guacamole from BM on the walls, cabinets, trim and ceiling for an all over effect that looks gorgeous! This green paint color is reminiscent of the forest's canopy. The walls become a canvas for relaxation, exuding a sense of calm that embraces you as you enter. Images via moores_paintcontracting.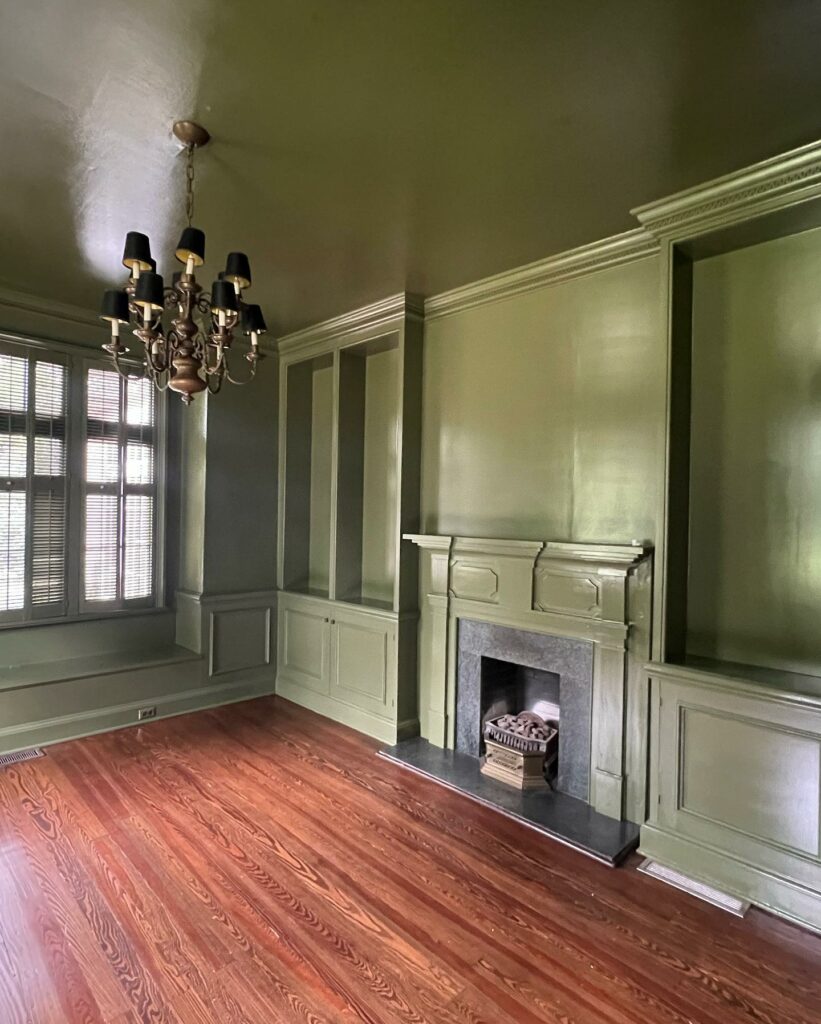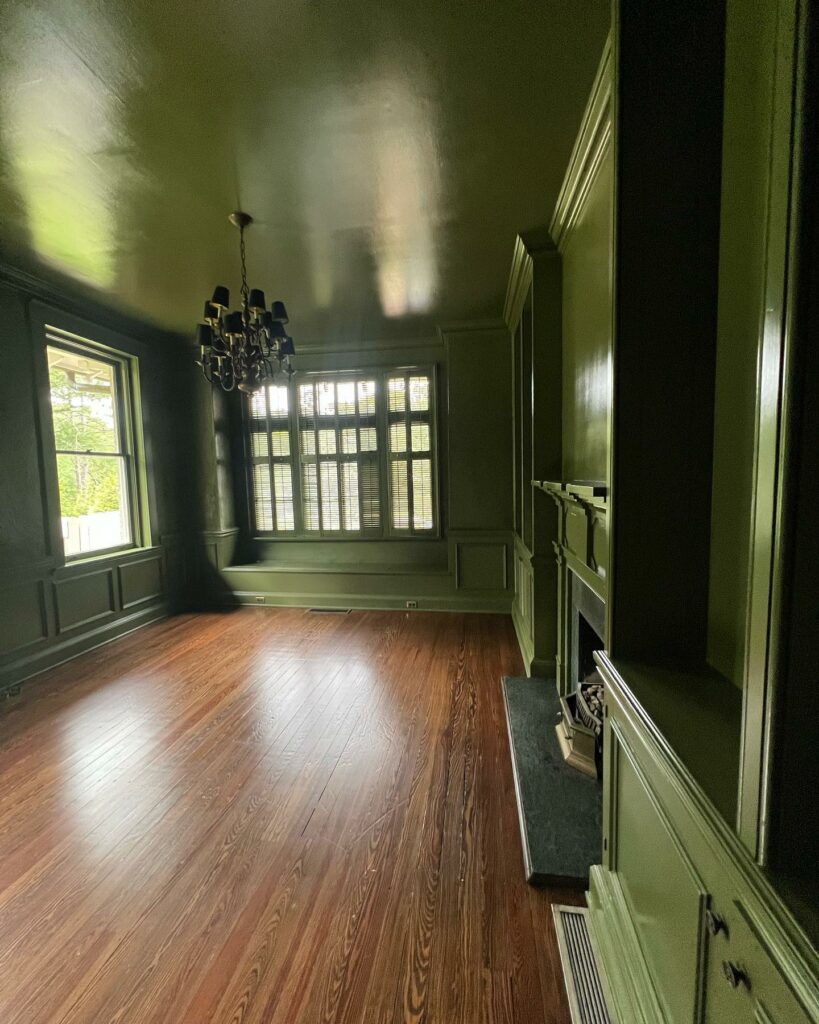 This relaxing medium green paint color is just the right green for a serene bedroom interior. BM Guacamole pairs well with natural materials like wooden furniture and linen textiles. The hue's earthy undertones harmonize beautifully with warm browns, creating a space that feels grounded and welcoming. Accentuate the color's depth with cozy throws, plush rugs, and rustic decor pieces for an inviting atmosphere. Via leannesteiner_interiorsforlife.