An innovative way to hag your bike - turn your modern piece of industrial design into hanging art, great bike storing solution - Bespoke bike shelf:
This bespoke bicycle hanging rack also has room for the paraphernalia that is needed with the bike. It is made of clear finished plywood (so you are not limited by the width of timber boards) with stainless-steel industrial-sized batten screws to go with your favourite cycle.
Great space to place this is under the stairs, love the green wall color.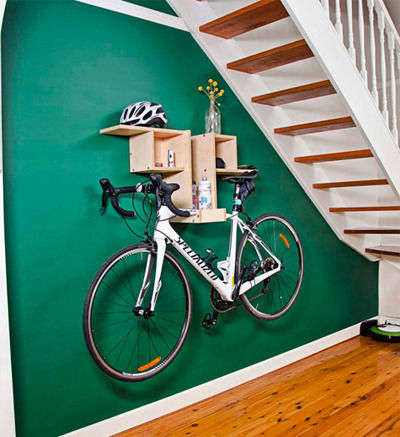 Learn how to make this here: Bike shelf