Better Homes and Gardens April 2014 Paint Palette
Better Homes and Gardens April 2014
– Paint Palette in Greens!
Spring into a fresh start this season with energizing greens.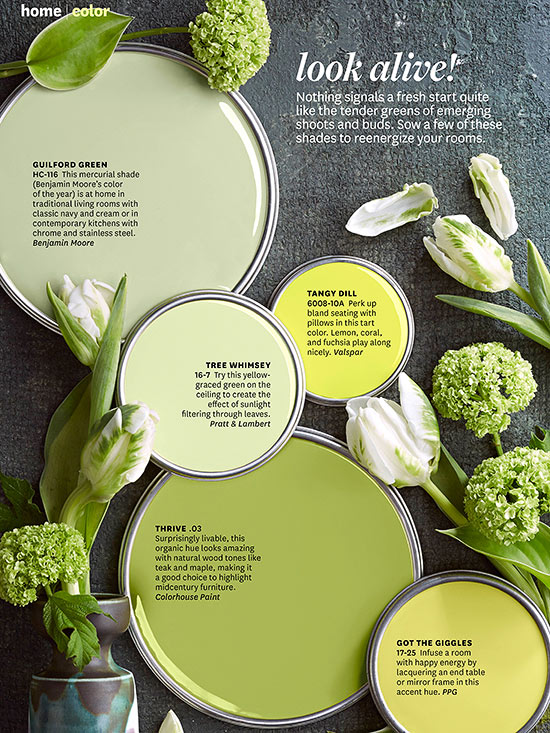 "Nothing signals a fresh start quite like the tender greens of emerging shoots and buds. Sow a few of these shades to reenergize your room."
1: Guilford Green by Benjamin Moore
Benjamin Moore's color of the year is a mercurial shade of green at home in traditional living rooms combined with classic navy and cream or in contemporary kitchens with chrome and stainless steel.
2: Tree Whimsey by Pratt & Lambert
Try this yellow laced green on the ceiling to create the effect of sunlight filtering through trees.
3: Tangy Dill by Valspar
Perk up blank seating with pillows in this tart color. Lemon, coral and fuchsia play along nicely
4: Thrive .03 by Colorhouse Paint
Organic hues green that looks great with natural wood tones like teak and maple, great choice to highlight mid century furniture.
5: Got the Giggles by PPG
Infuse a room with happy energy by lacquering an end table or mirror frame in this accent hue.