Dining Room – Cecilie Starin
Dining Room – Cecilie Starin featured in the 2015 San Francisco Decorator Showcase.
There is so much going on in this pattern heavy, richly textured black and white dining space by Cecilie Starin.
The amazing illustrated black and white wallpaper steals the show, the shading and curves present dimension and a strong focal point for the eye, no relief is given with the black and white striped ceiling. It feels like one has fallen into an urban surrealist wonderland. The use of black and white patterns is continued on the back of the chairs.
Details and accents are in gold as seen in the ornate mirror and circular hanging light fittings. A touch of the organic seen in the large sisal rug and tree truck dining table base.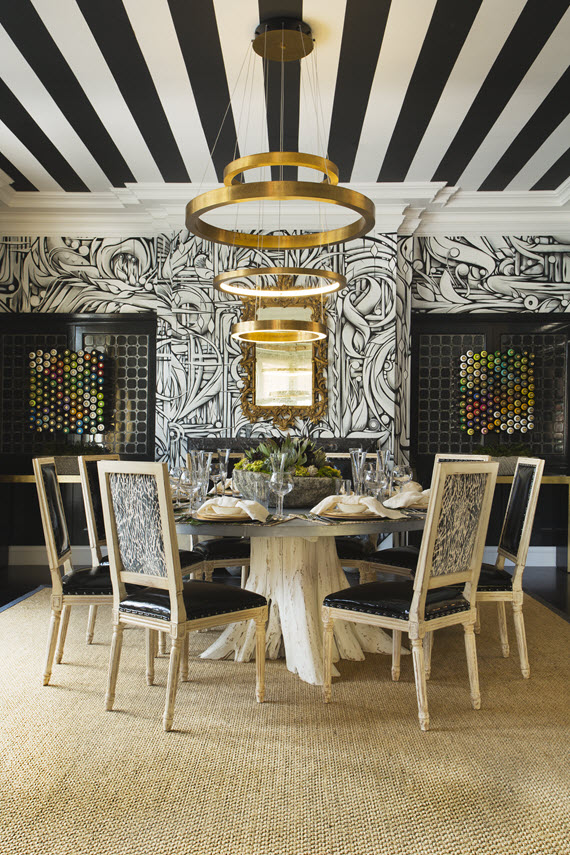 Dining Room// Cecilie Starin // Margot Hartford