With my coffee in hand it is time again to share the most exciting new interior design ideas for 2017. Time to dream a little about beautiful places and hopefully create some of these realities in our lives too!
Don't forget to follow us on pinterest for more exciting ideas!
We really appreciate your company today and be sure to save these stunning interiors to your pinterest boards and on facebook!
Add a splash of yellow by getting some yellow elements, it doesn't have to be much to have an effect. Yellow is a warm and friendly color that will fill your house with joy.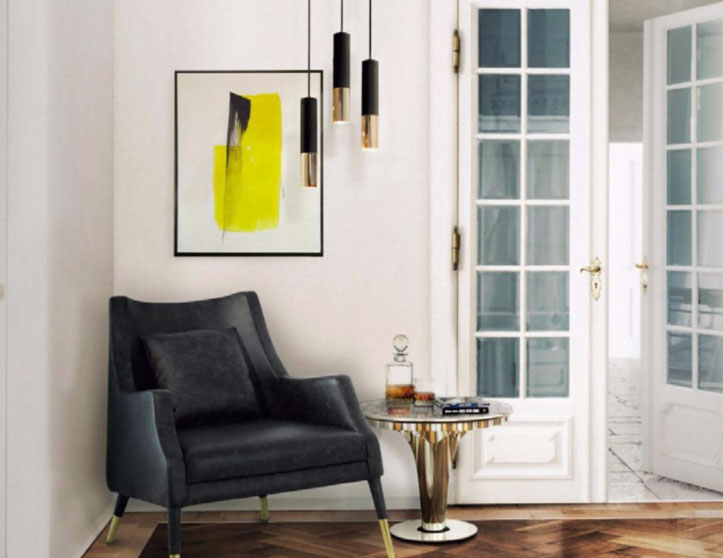 Add a splash of pastel pink to a neutral gray based interior, this pink statement sofa dominates the room and the nickel pendant lamp helps to transform thing living room.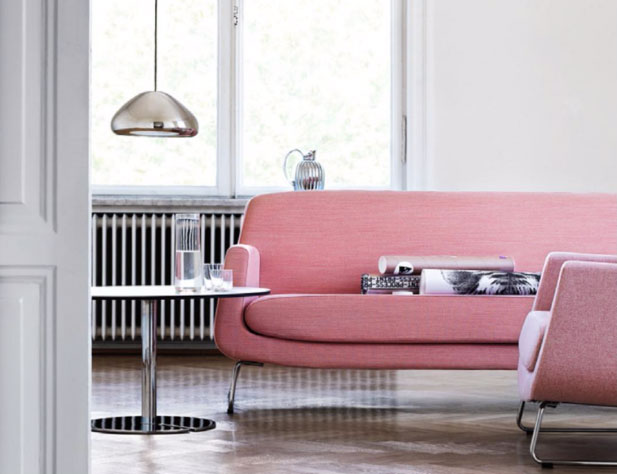 Pastel pink is a breath of fresh air in interior design for 2017, just have a look at some of these amazing interiors:
Amazing pastel colors of the year Rose Quartz and Serenity blue used flawlessly in this living room.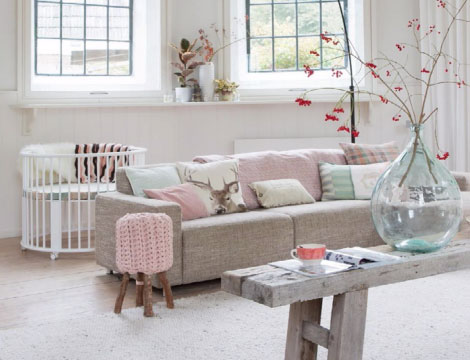 Spruce up a room by painting some old chairs in light pink.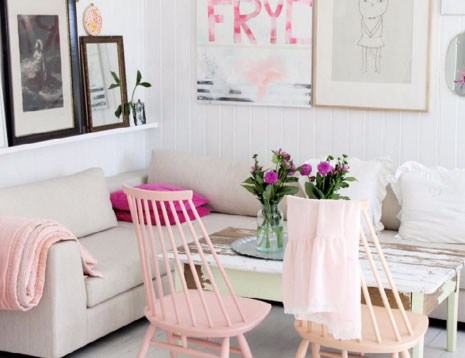 A copper pendant lamp complete the look of this pink and grey modern living room.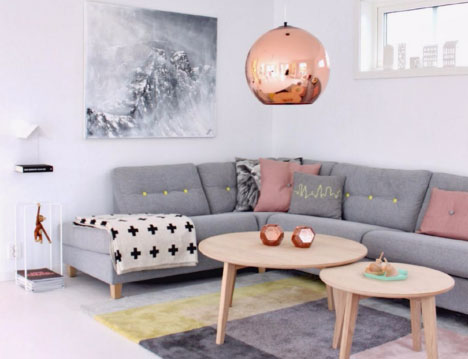 Gray dining chairs and copper pendant lights. Loving the copper pendant lights for 2017.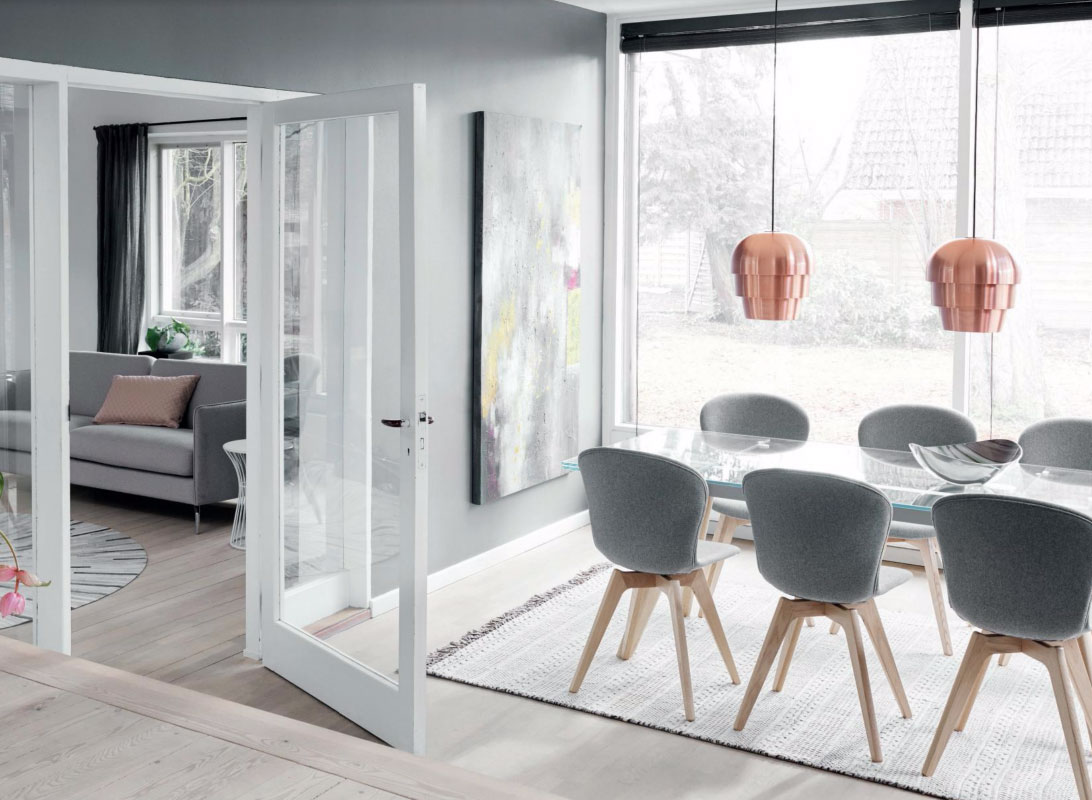 Benjamin Moore Green Bay painted kitchen island, that dark Kelly green that gives the kitchen a pop of color.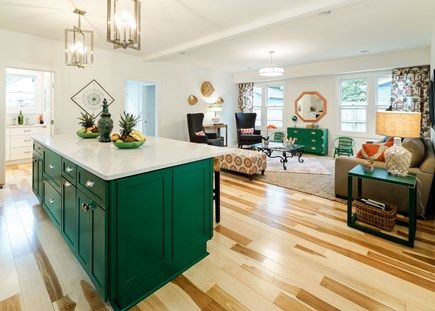 Rustic bohemian interior design idea with blown glass art lighting.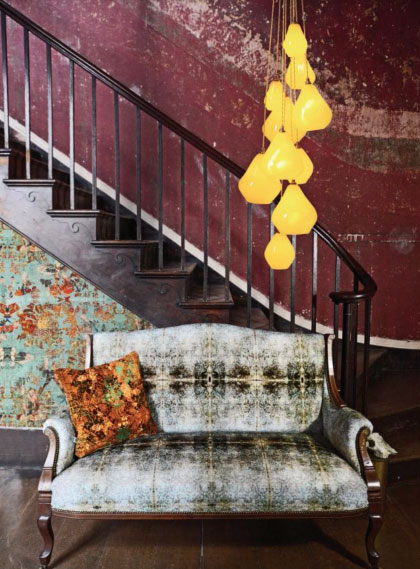 Romantic sitting area in pastel shades with walls painted in Benjamin Moore frosted petal.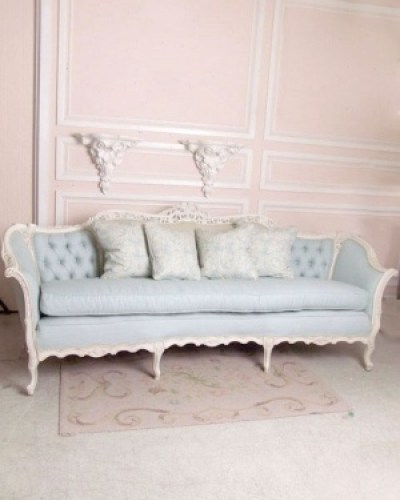 The perfect white is sought after for cabinets and trim. Undertones in white paint are important and can really shift a palette. My favorite pure white is White Dove OC-17, by Benjamin Moore. This white, shown here in this gorgeous kitchen, is crisp with no undertones. It looks great against any color. Via Patrick Sutton.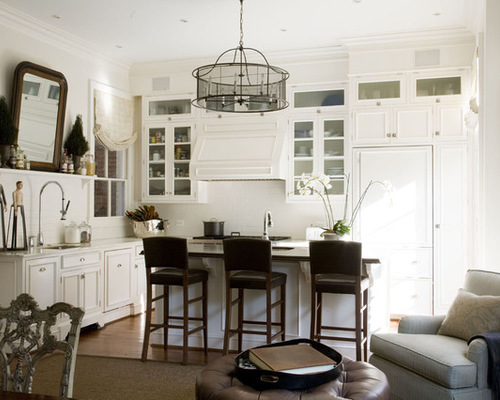 Stairs in green, so bold and lively.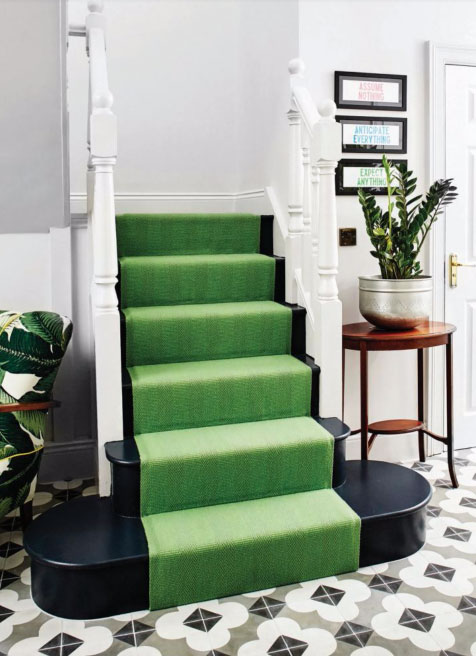 Paint color and Interior Color Palettes and Schemes
Pretty Green - Emerald, olive or moss, choose your fav shade!