Modern Farmhouse in the Victorian Country
Modern Farmhouse in the Victorian Country. House by Hedger Constructions.
Inspired by the old tobacco kilns of the Victorian High County, the client's vision was to incorporate elements of the style, height and materials used in these historic properties.

Featuring an interior rammed earth wall, nail strip cladding and polished concrete flooring, the natural colour palette of this modern farmhouse perfectly suits the stunning rural surrounds. An open plan kitchen, dining and living area is the heart of the home, with compartmentalised living zones for private areas.

Complete Home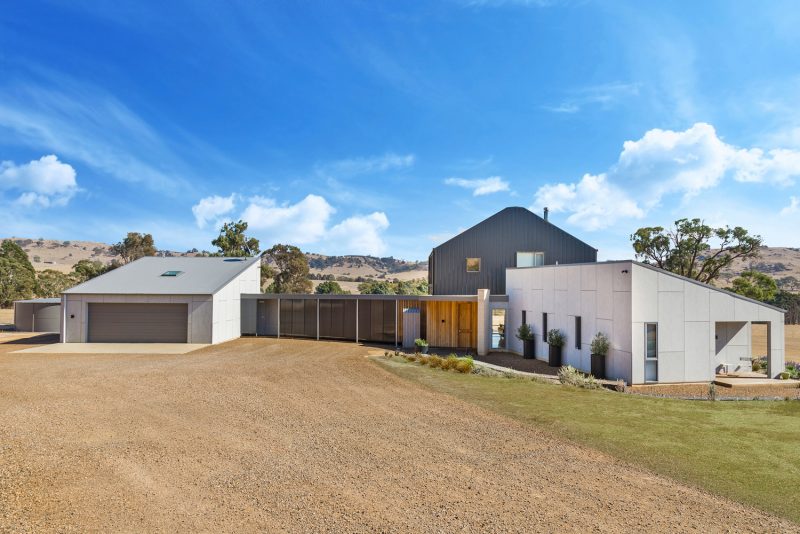 Stunning polished concrete floors in this modern living room.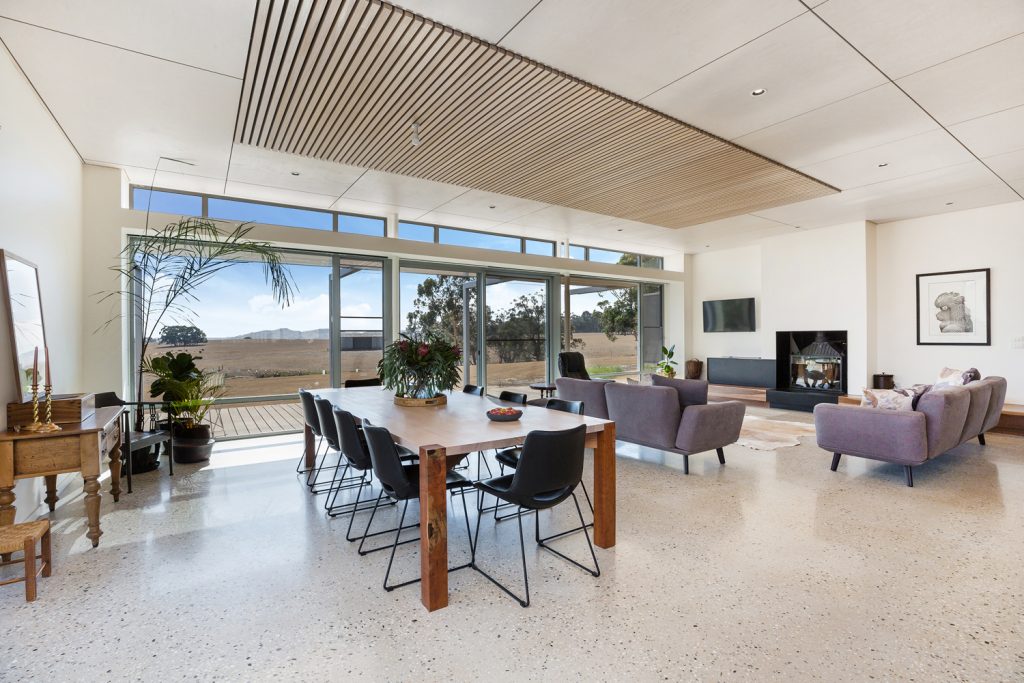 Modern staircase in a blonde timber with polished concrete floors, white walls and stone walls.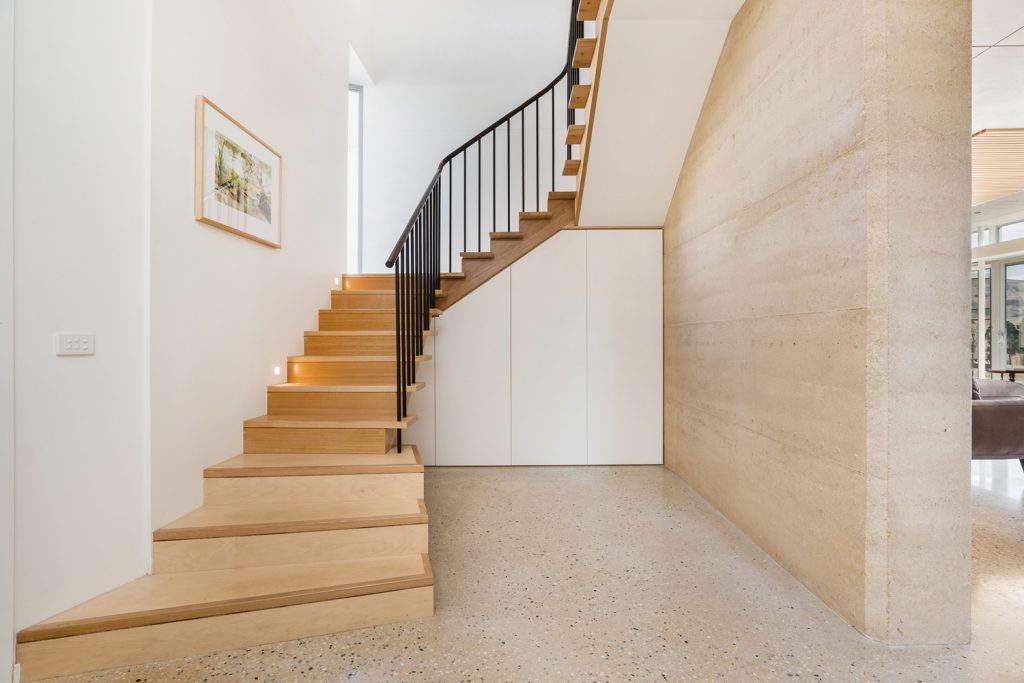 Modern and functional kitchen with large windows offering panoramic views of the Victorian countryside.