Traditional and Punchy Orange
Two ways of using orange paint, traditional and punchy!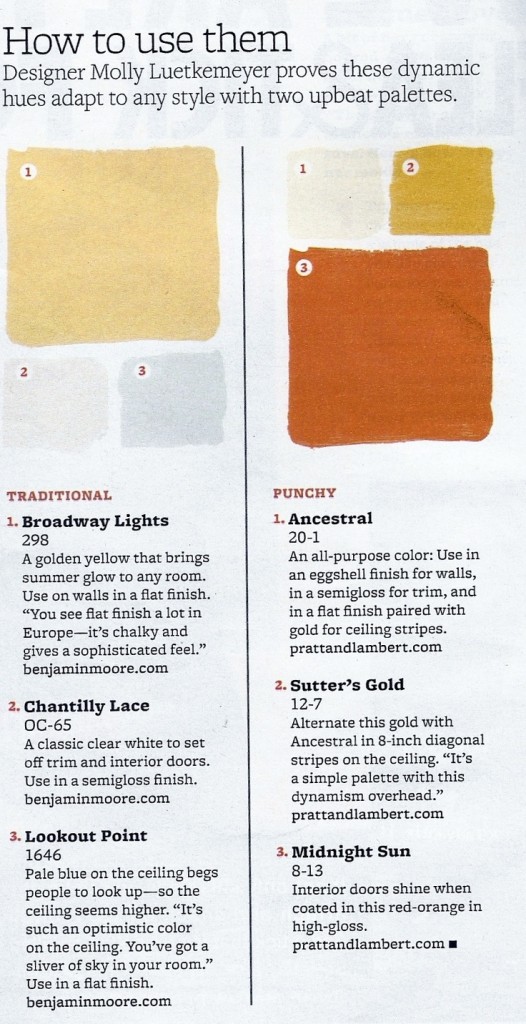 Traditional and Punchy orange paint palettes to transform your home.
Traditional Paints:
1: Benjamin Moore – Broadway Lights
A golden yellow that brings summer glow to any room. Use on walls in a flat finish.


2: Benjamin Moore Chantilly Lace
A Classic clear white to set off trim and interior doors. Use in a semigloss finish.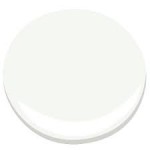 3: Benjamin Moore Lookout Point
Pale blue on the ceilings begs people to looks up – so the ceiling seems higher. Use in a flat finish.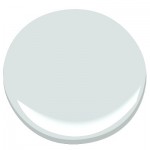 Punchy Paints:
1:Pratt & Lambert – Ancestral
An all-purpose color: Use in an eggshell finish for walls, in a semi gloss for trim, and in a flat finish paired with gold for ceiling stripes. 2: Pratt & Lambert – Sutter's Gold
Dynamic paint color.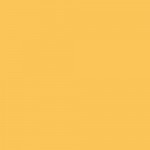 3: Pratt & Lambert – Midnight Sun
Interior doors shine when coated in this red-orange in high gloss.