Orange Interior Color Schemes for 2023
Orange Interior Color Schemes for 2023. Orange has the positive attributes of heat, happiness, youth and energy. This colour creates a sense of spontaneity and immediacy.
"Be bold. Roger Jones chose a vibrant orange lacquer for the walls of this dining room. @jrogerjones
Photo @simonbrownphotography" Via sibylcolefax.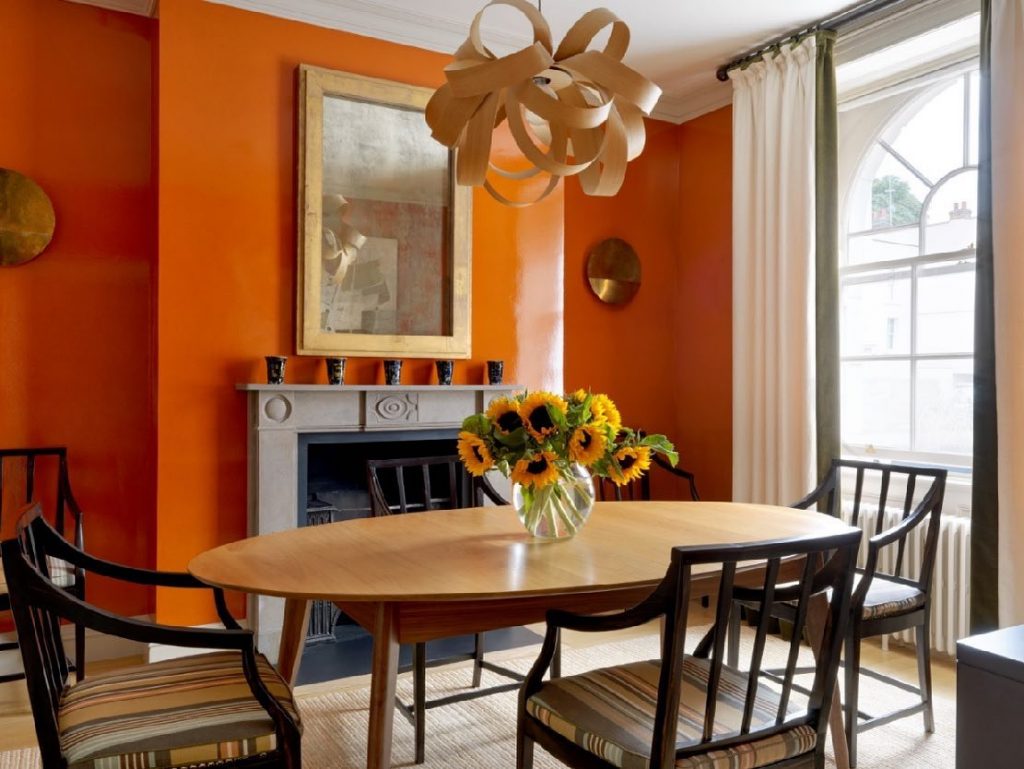 A bold colourway of orange and royal blue. Image from a recent shoot at @blackhorsemills Styling by me @rachel_moreve_styling Photographed by @82mmphotography Interior designer @flamingo_oak.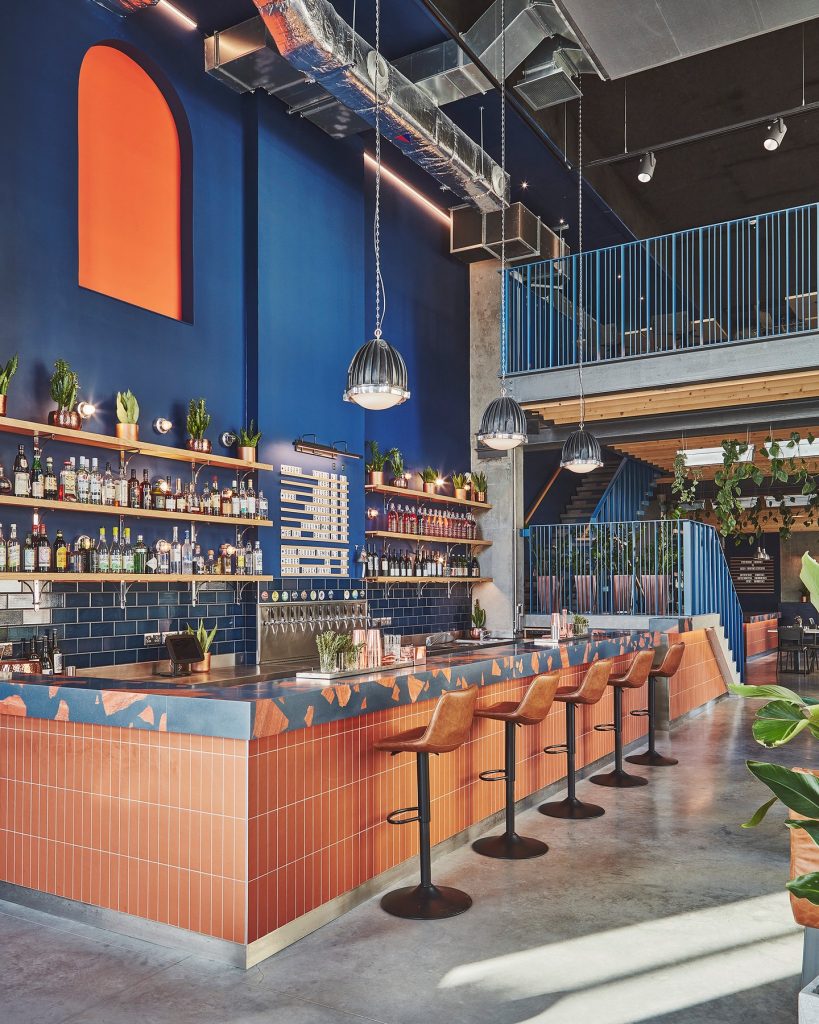 Orange bedroom design with layers of orange.
A bedroom in a project in London designed using uplifting shades of yellow and ocre. An amber glass hanging light by Poul Henningsen hangs above the bed, while a George IV oak library chair sits at the foot.

roseuniacke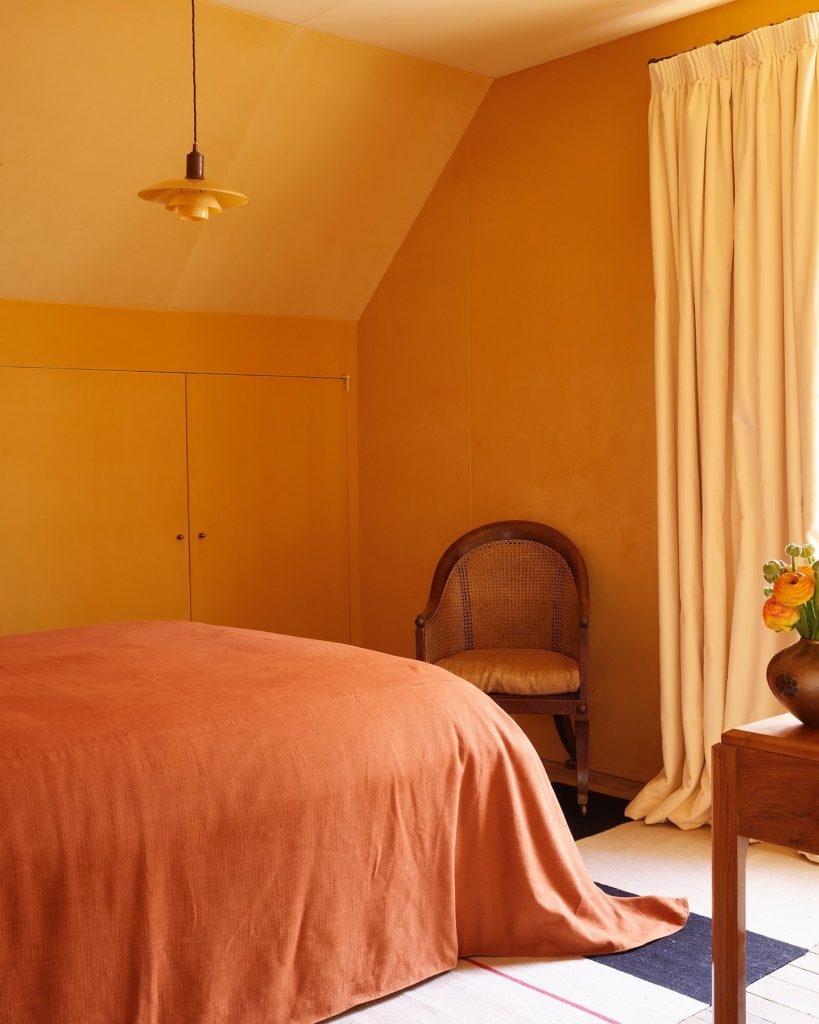 Gorgeous use of a soft pastel orange in this otherwise neutral bedroom by painting the wainscoting and adding a few elements of this hue in the soft furnishings. Images via neptunehomeofficial.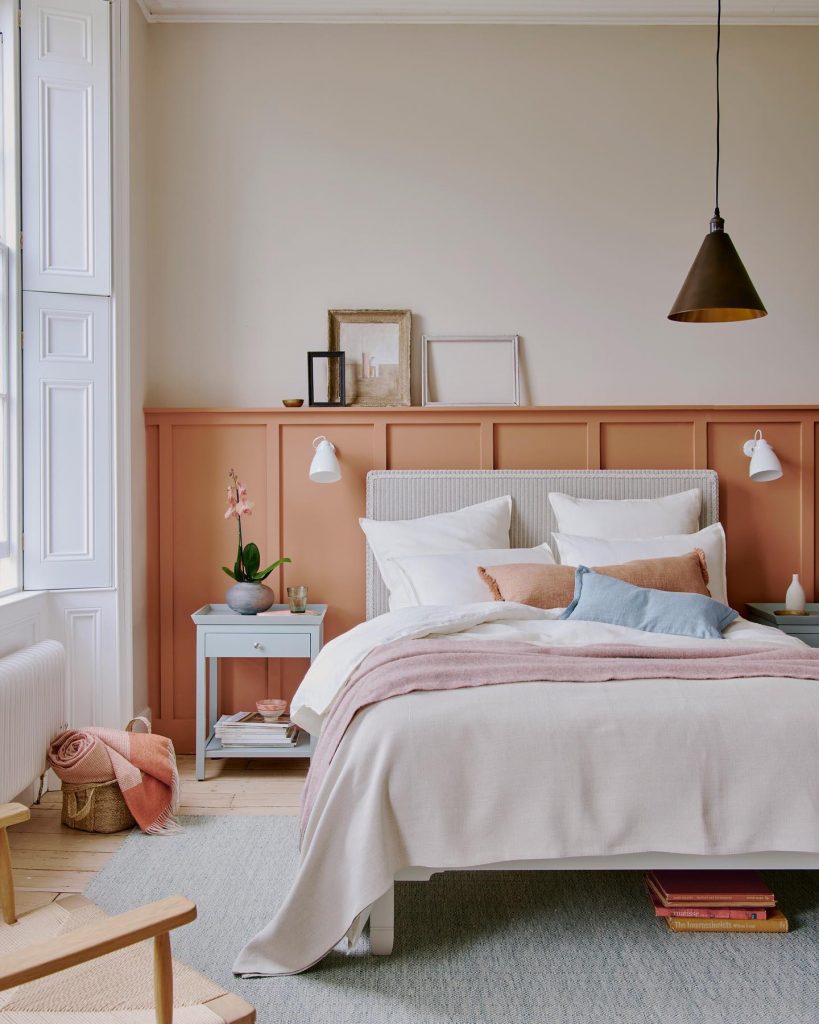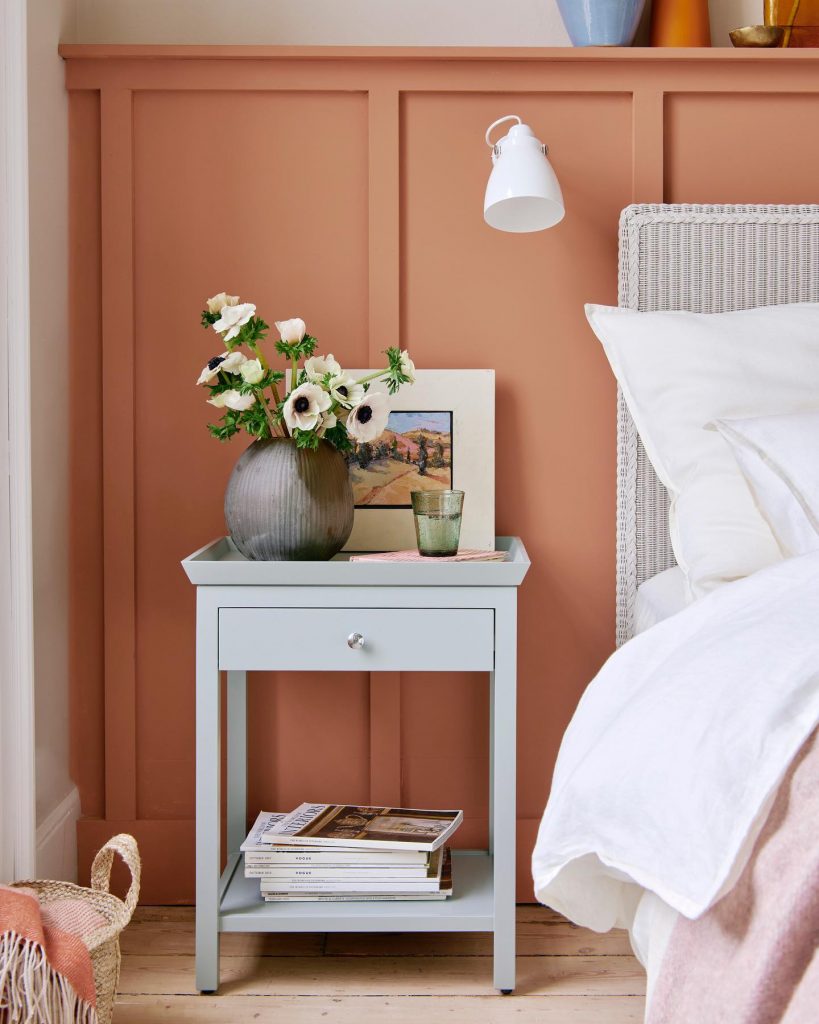 We'll often frame a reading seat like this one – our elegant Amelia design – in natural light, adding a lamp for when dusk falls. Set against the backdrop of a bold, energising shade like Burnt Sienna, it's the picture of perfect solitude. Even if just for a few precious moments.

neptunehomeofficial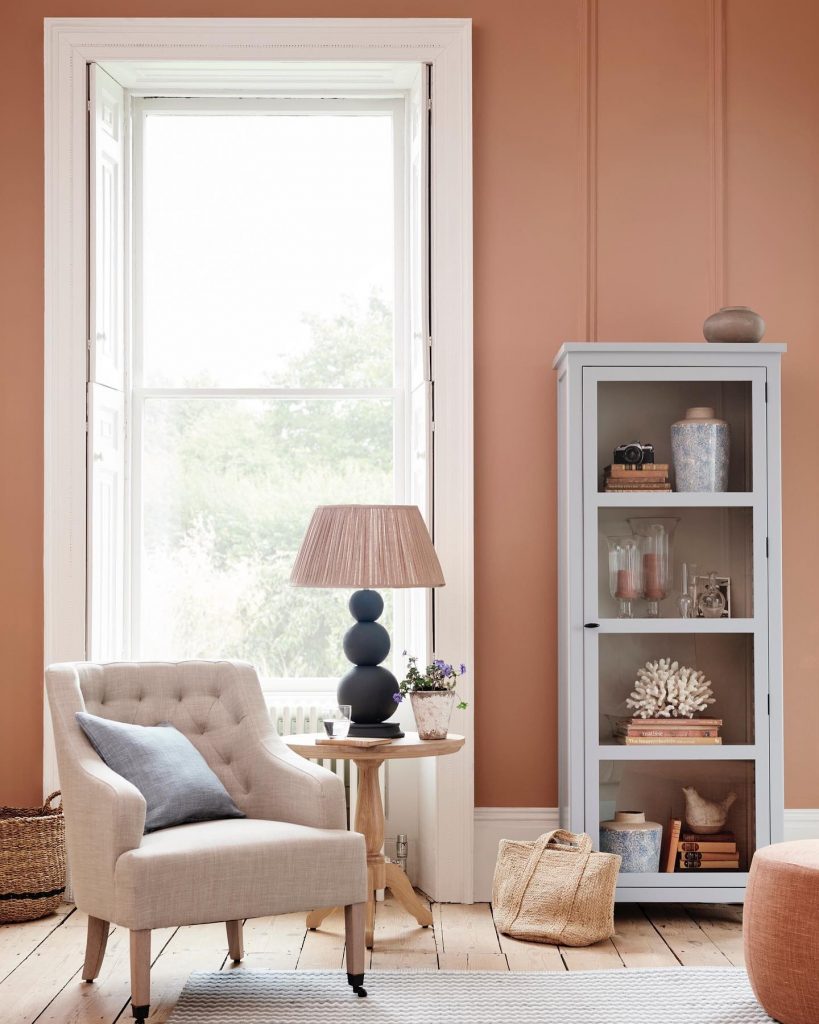 Imitating the vivacious tangerine tones of the renowned aquatics the arresting 'Koi Carp' is centred on vibrancy. Play with this colour to design unique signature spots within a space, or to create a dramatic room on all walls.

Paint: Koi Carp by Zoffany

zoffanyfw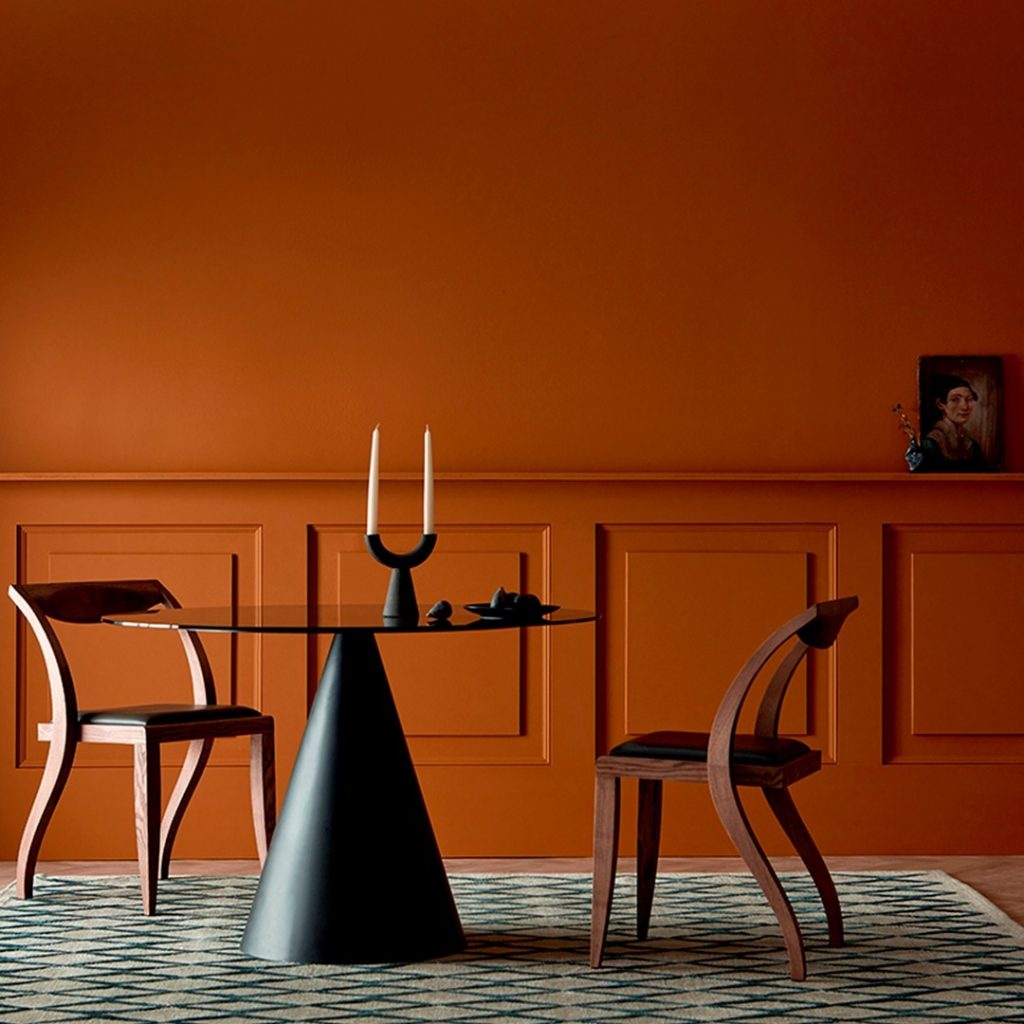 This Suffolk pantry, painted in Mustard for our seasonal shoot last autumn, is still a keen favourite.

neptunehomeofficial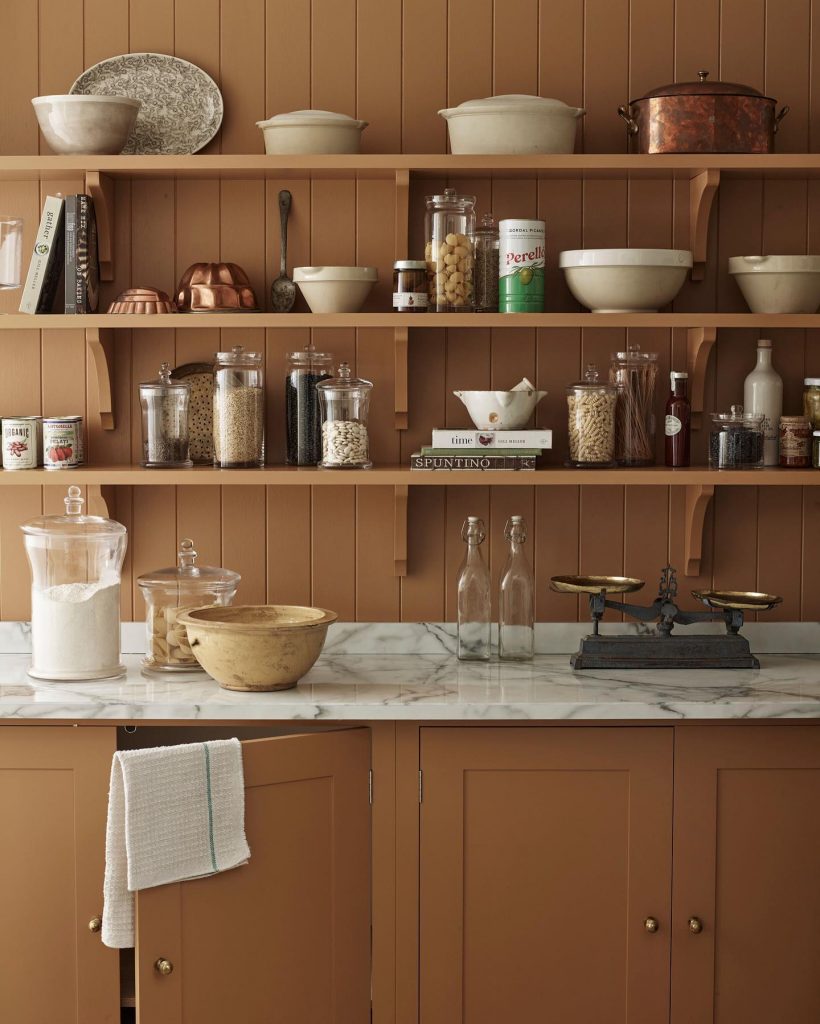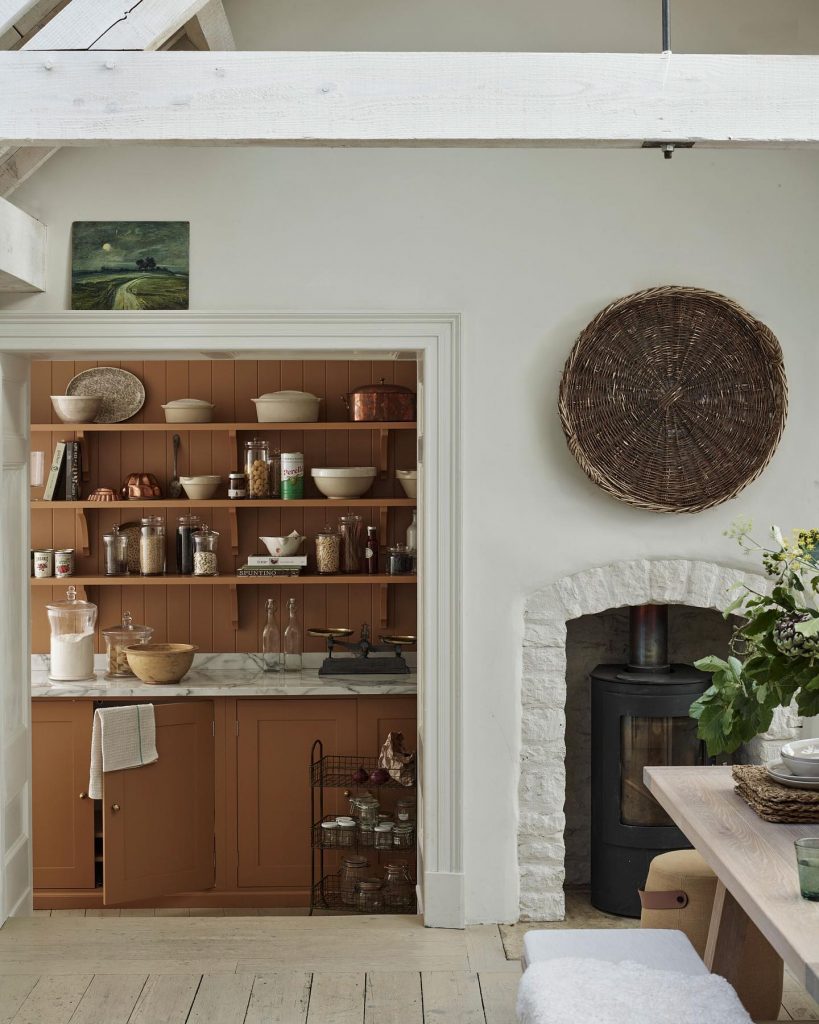 Interior Orange Paint Colours for the UK 2023
Farrow & Ball Faded Terracotta
A soft pale orange. The singular colour of terracotta pots and tiles baked to a pale hue by the California sun. An easygoing shade characterised by softness and warmth.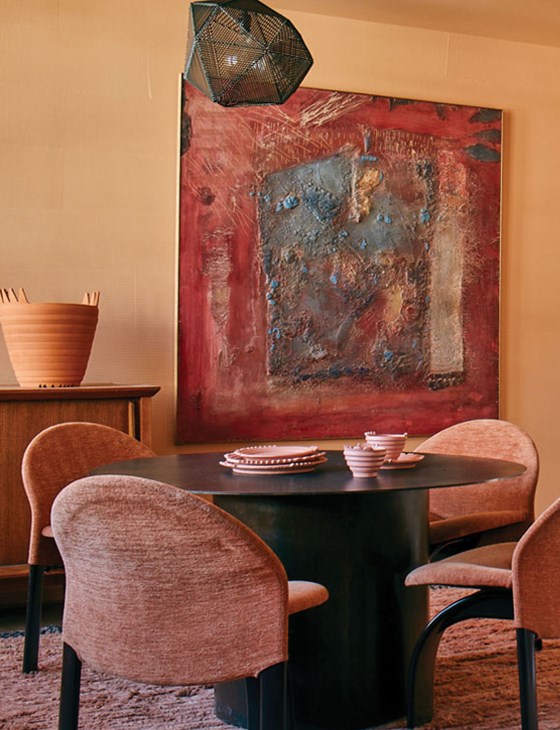 Farrow & Ball Charlotte's Locks
A deep and playful orange. Charlotte's Locks takes its inspiration from the flame red hair of our Head of Creative and brings a playful late 1970s look. This deep and dramatic orange is particularly spectacular when used in small areas with a sharp contrast either in All White or Black Blue.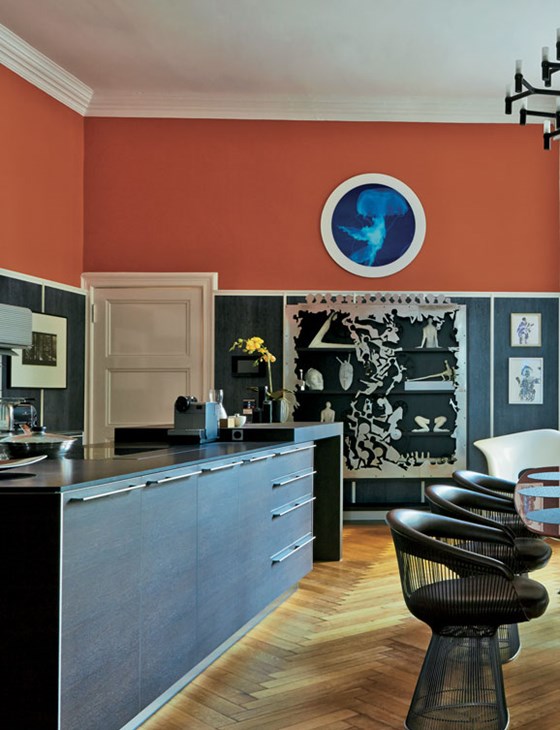 Edward Bulmer Malahide
Sometimes a colour that is so full of energy it takes over a room is exactly what's called for. I first encountered this iron oxide rich colour at Malahide Castle near Dublin and it has lodged in my mind ever since. There it works beautifully with strong blue curtains and a tide of gilt framed pictures and mahogany furniture. It would be equally well suited to a statement wall in a minimalist interior and will incline the viewer more to a smile than a sharp intake of breath!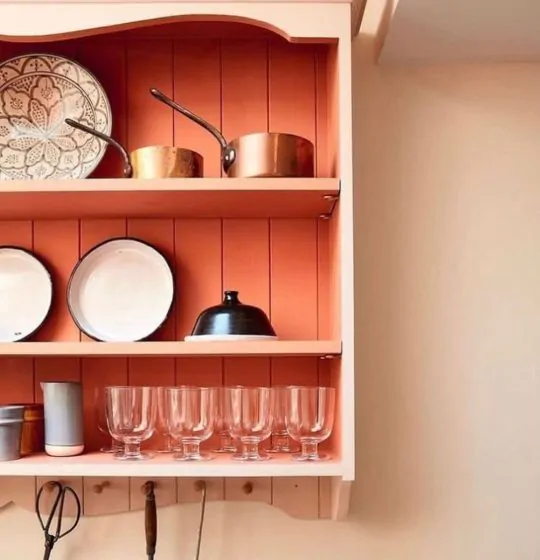 Edward Bulmer Dutch Orange
You could summarise the great John Fowler's paint schemes as variations on coral pink, lime green and three shades of white. I have most admired the coral pink and here is my homage to him.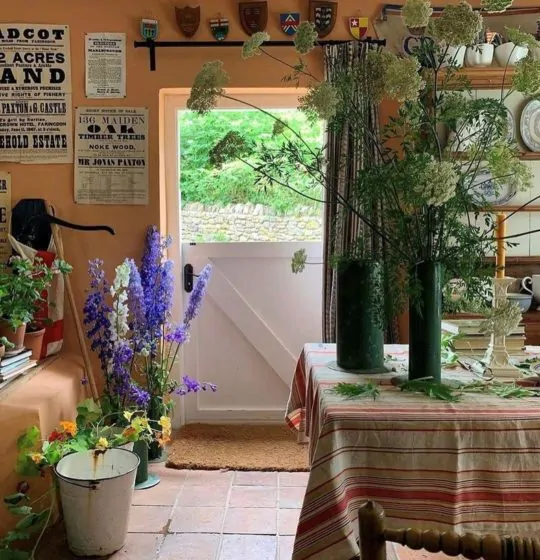 Mylands Lolly Pop
Originally created in the 1960's; strong orange colour. Orange Primer and Undercoat.
Bright and instantly apparent, this stand-out orange paint has hints of bright yellow and magenta mixed in. Perfect for adding a pop of fun to a space and give a warm feeling to a room.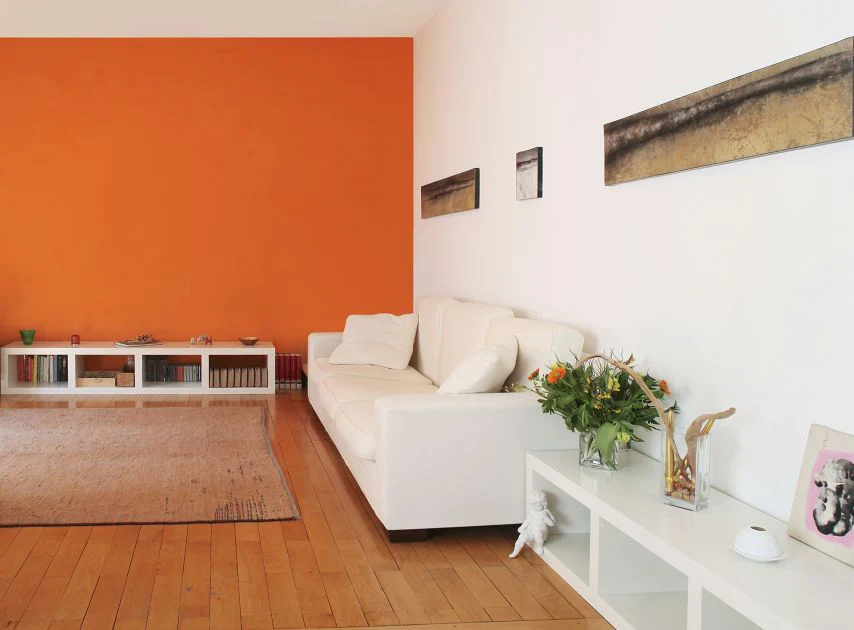 Little Greene Marigold
One of the new spice colours introduced to the UK in the 1970s, this bright paint colour was hugely popular in the hallmark orange and brown colour schemes.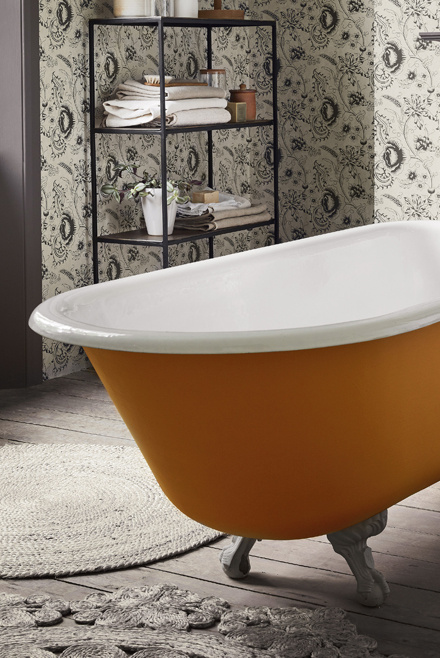 Little Greene Middle Buff
This darker buff made its name on the first British Standard range of paint colours and can be found on many 1930s buildings.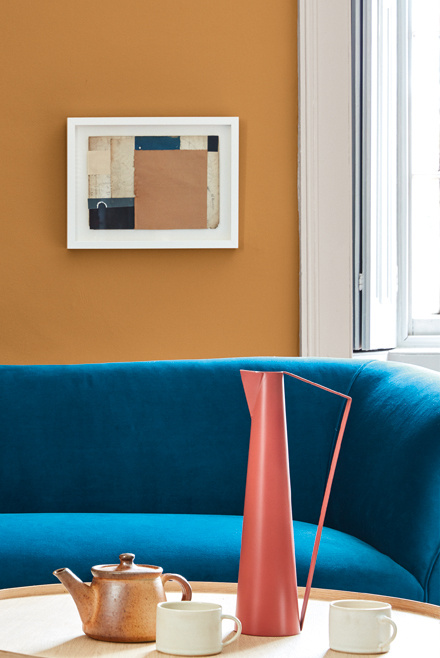 Little Greene Heat
A strong and contemporary burnt orange, Heat is a highly pigmented paint that can be used effectively as an accent in many schemes. It works especially well in outdoor spaces, to add subtle vibrancy to garden fences or wooden gates. Or use sparingly on architectural features to add relief to dark colour drenching schemes.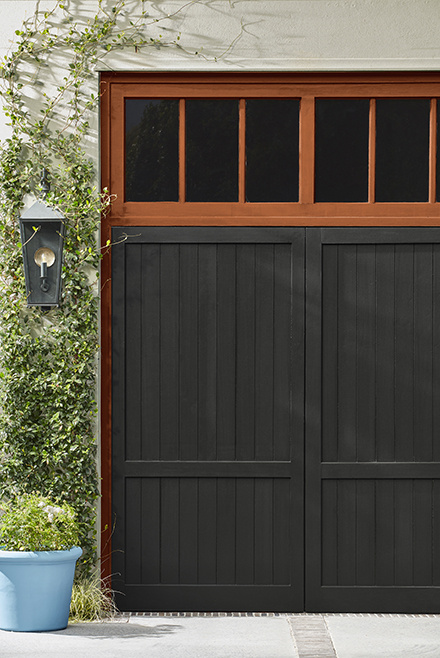 British Paints Fresh Orange
A light and fresh citrus orange.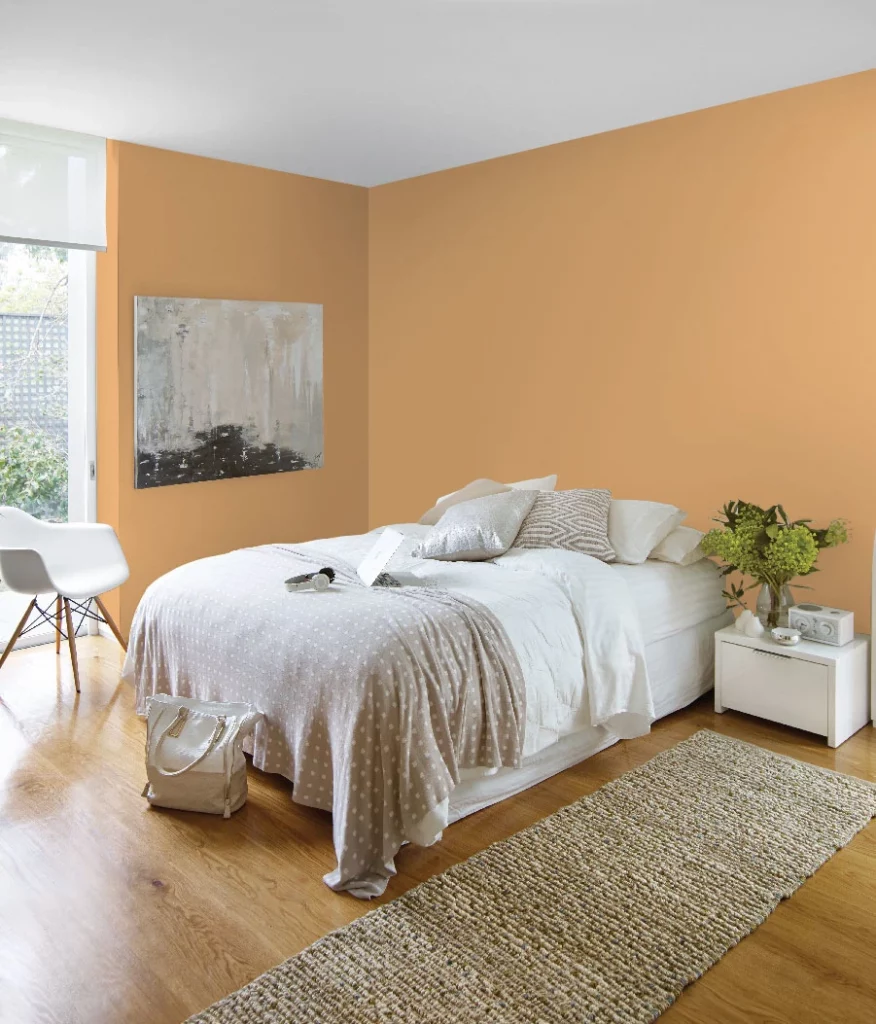 Earthborn Paints Freckle
This easy going, subdued orange obtains its character from the ochre and terracotta clays that it is blended from.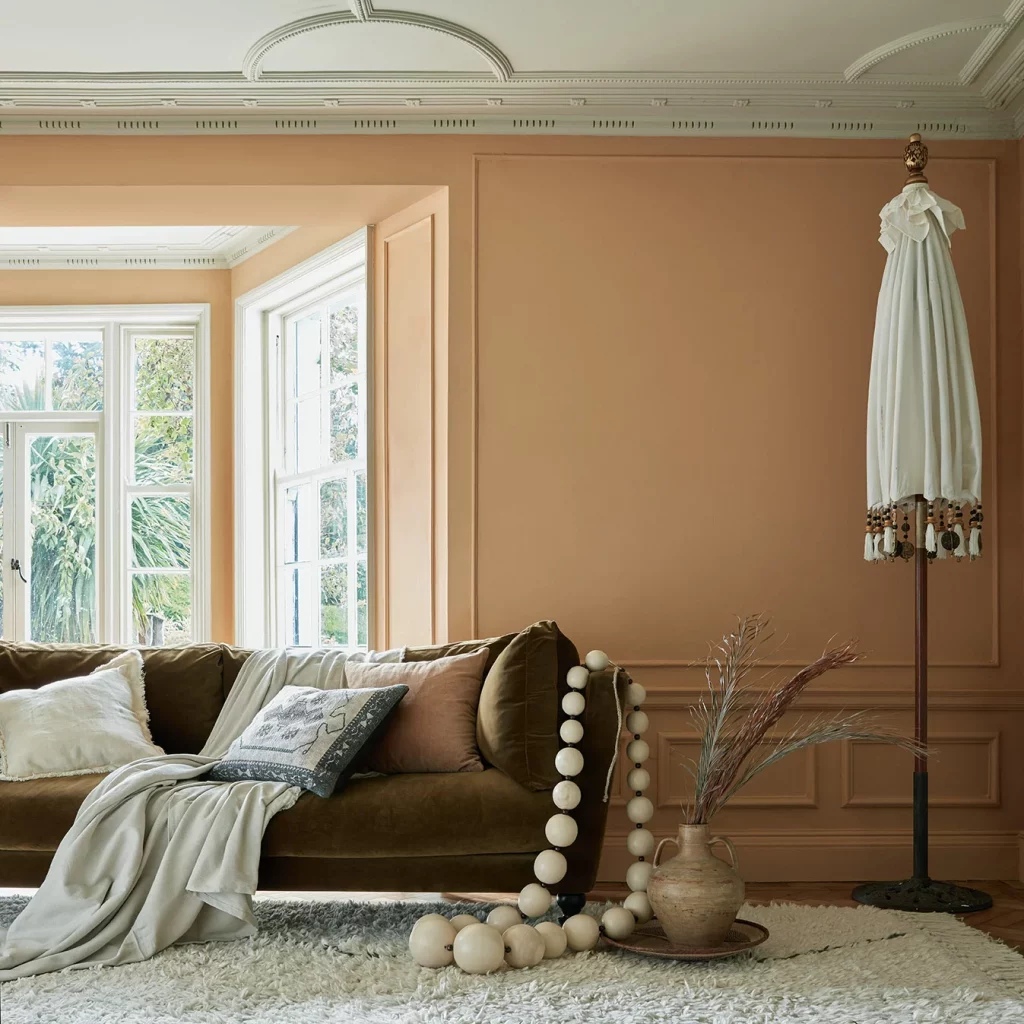 Victory Colours Spiced Marmalade No. 51
Spiced Marmalade is a zesty 70's throwback which is still as current today as it was then. Be adventurous and combine with Hummingbird, tone down with Victory White, or go full throttle retro and add some Natterjack. Whatever you choose this bright orange paint will definitely brighten up your home.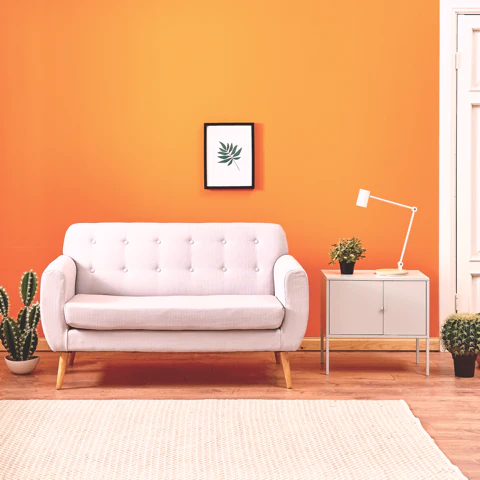 Victory Colours Terrapotta No. 67
Terracotta?  Terracotta Pot? Terracotta Potta? We eventually ended up with Terrapotta!  We love this colour, it is warm, versatile and totally on trend.  This dark terracotta pink paint is produced from a quality base paint, and a highly pigmented formula, creating a great depth of colour.  It is fun, warm and has loads of personality. Try this peachy paint colour with 126mph or Hummingbird!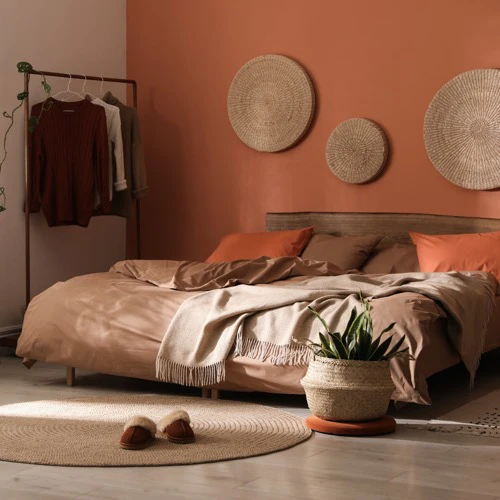 Victory Colours The Donald No. 80
The Donald No. 80 is a peachy, pale terracotta paint with a pink hue. Talk about goes with anything!  This warm peach paint shade glows in the sunlight and gives off a cosy feeling at night. It's a new favourite with everyone.  Another fun terracotta hue added to our range, yes I used fun and terracotta in the same sentence!!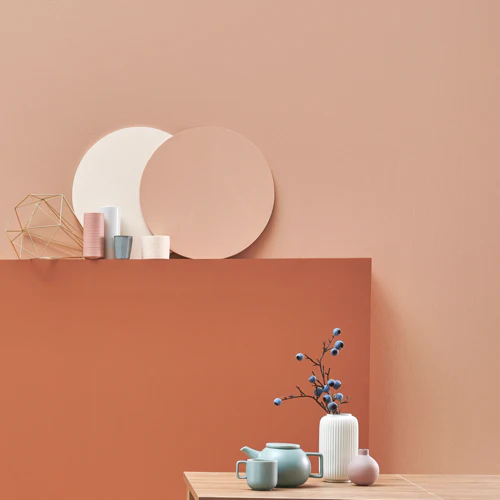 Orange Rooms from Instagram
Real world orange interior design schemes from instagram that we love and think will make you swoon too.
Passionate blood orange walls in this bedroom via hamsahome.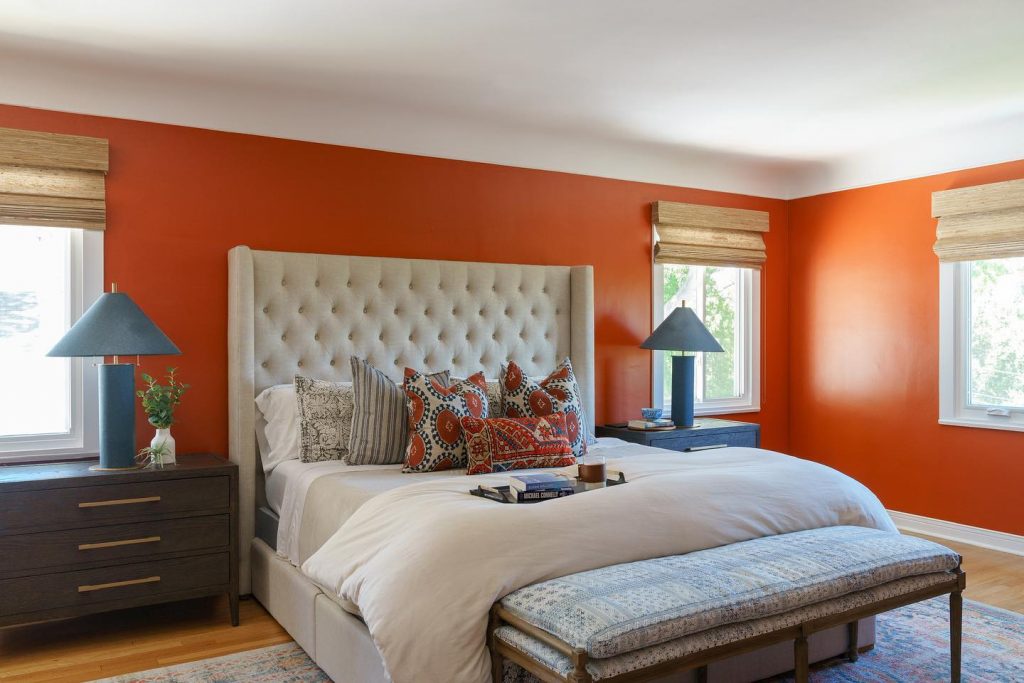 A bedroom with dual toned walls in a rusty orange. Via the.hallgarth.home.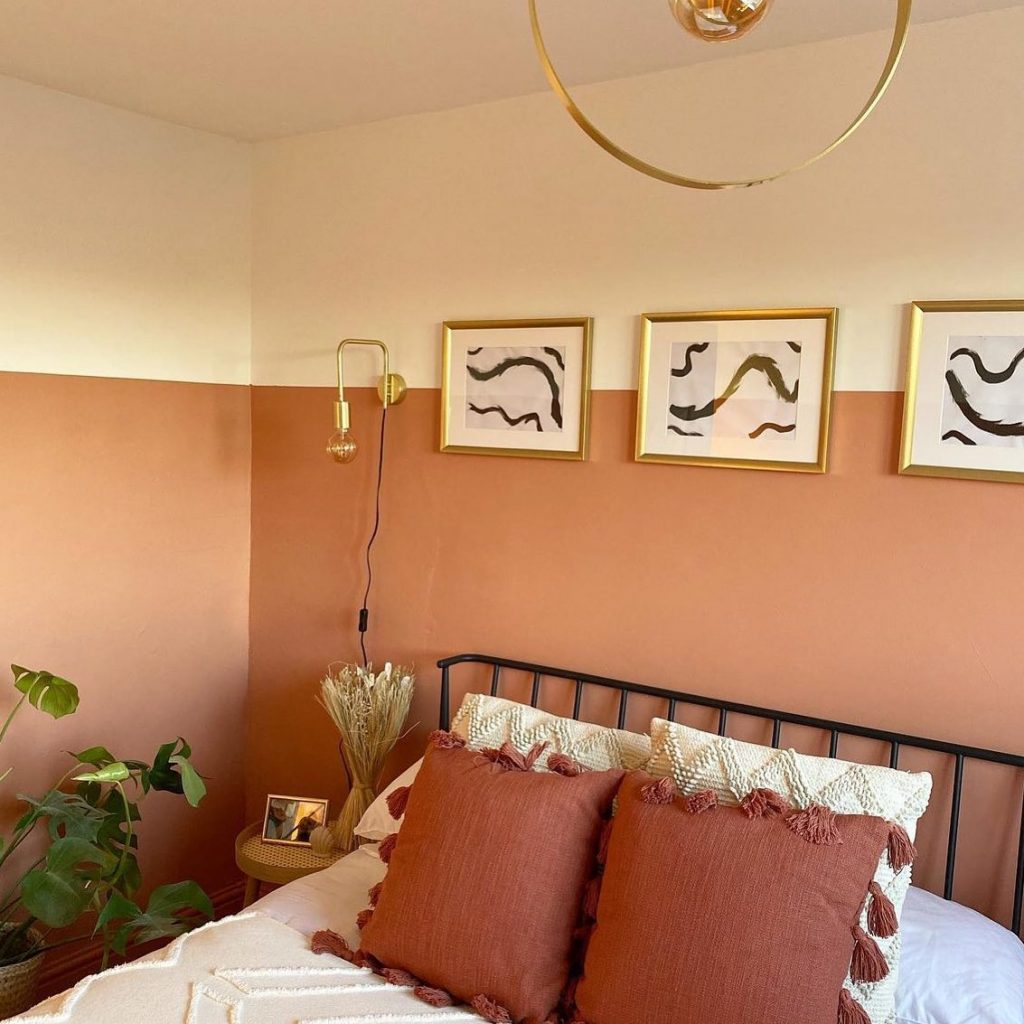 A stunning Victorian Dutch-revival townhouse in Battersea Park, south-west London, imbued with texture, materiality and colour. Via Inigo House.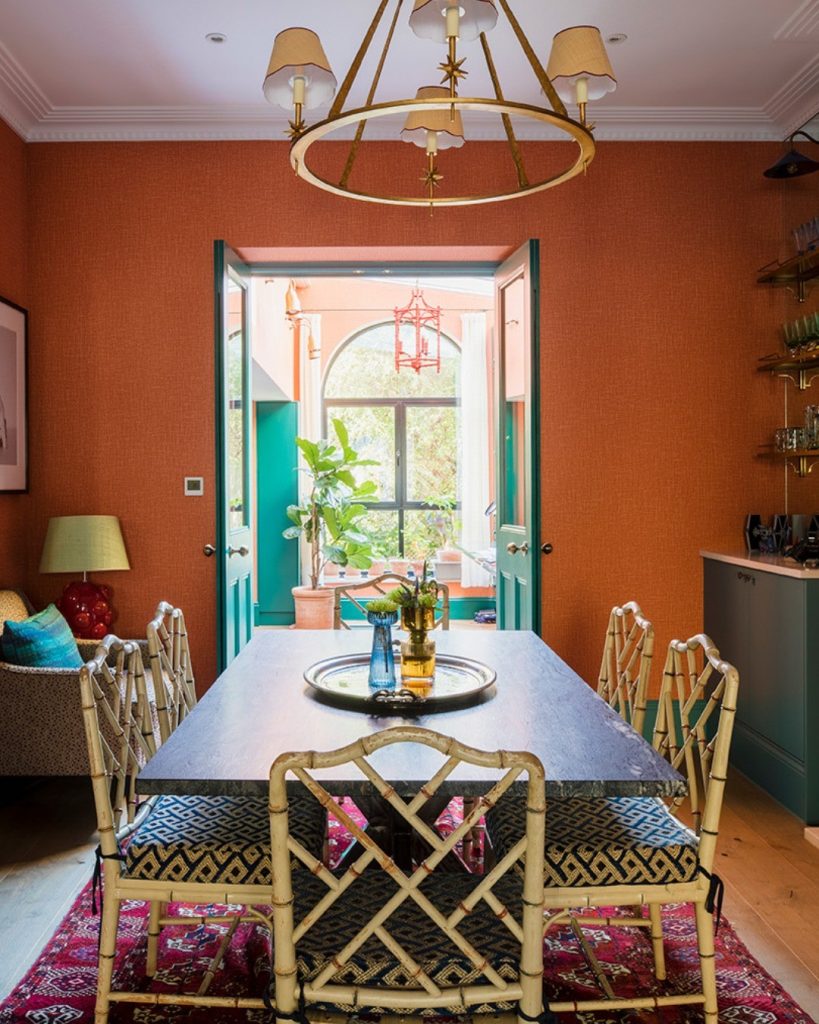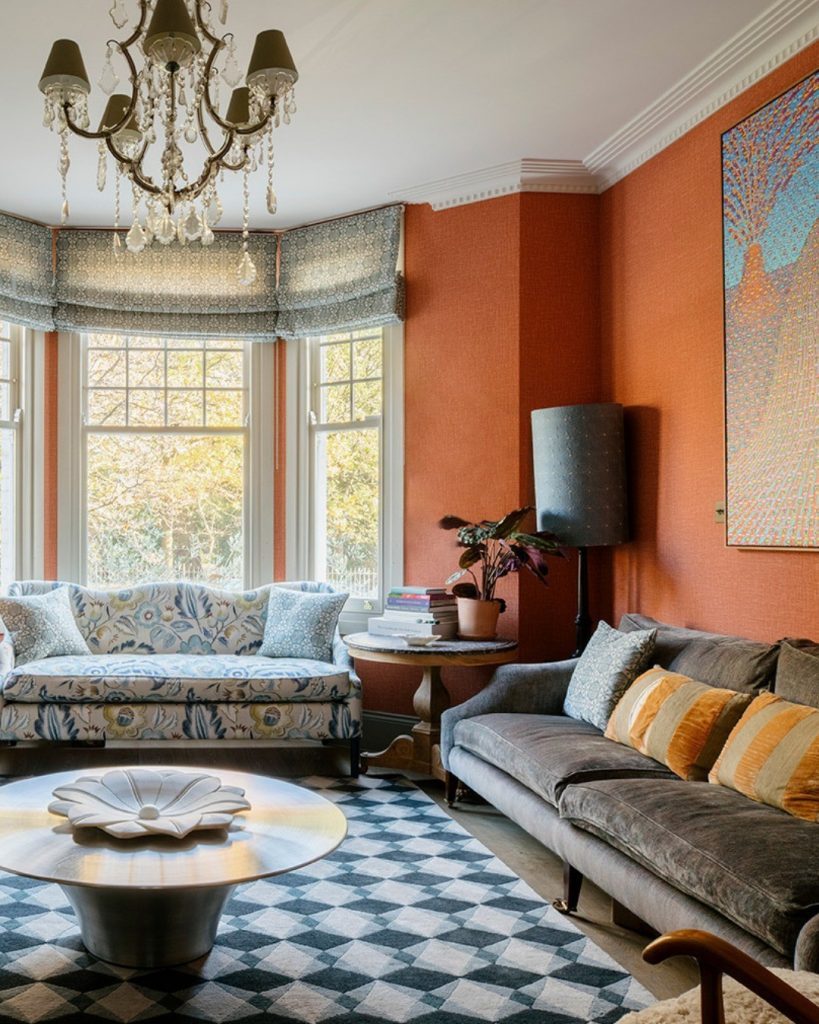 An orange accent wall for a pop of colour.