Library: Homeowner Su Harr displays her collection of embroidered hats from Thailand, Laos, and Burma along with an antique toy ark. She reupholstered damaged seat cushions on the vintage leather chairs with fabric from Andrew Martin. Sofa pillow fabric is also from Andrew Martin.

Red pillows on sofa, from left ("Koh," "Coromandel," "Tasman," all from the Coast Collection); lumbar pillow on sofa ("Matchbox," Coast Collection): Andrew Martin, 212/688-4498, andrewmartin.co.uk.
Paint: Dulux Trade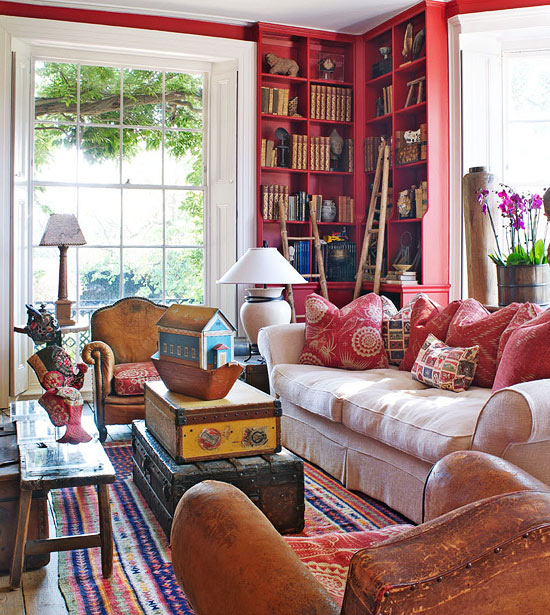 A stately stone bust overlooks pillows from Andrew Martin in the crimson library.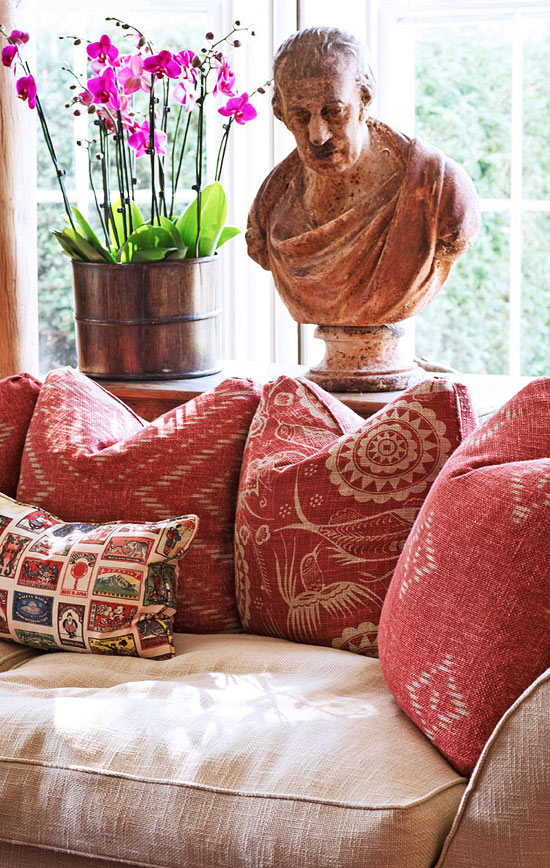 via Traditional Home