Modern and stylish living room with a monochrome base and contrasting colors: blue and yellow in primary hues.
Create sections of lightening yellow around a room to draw the eye to key areas.
Choose one of the latest trending geometric wallpapers and use it below dado height for a low-key effect.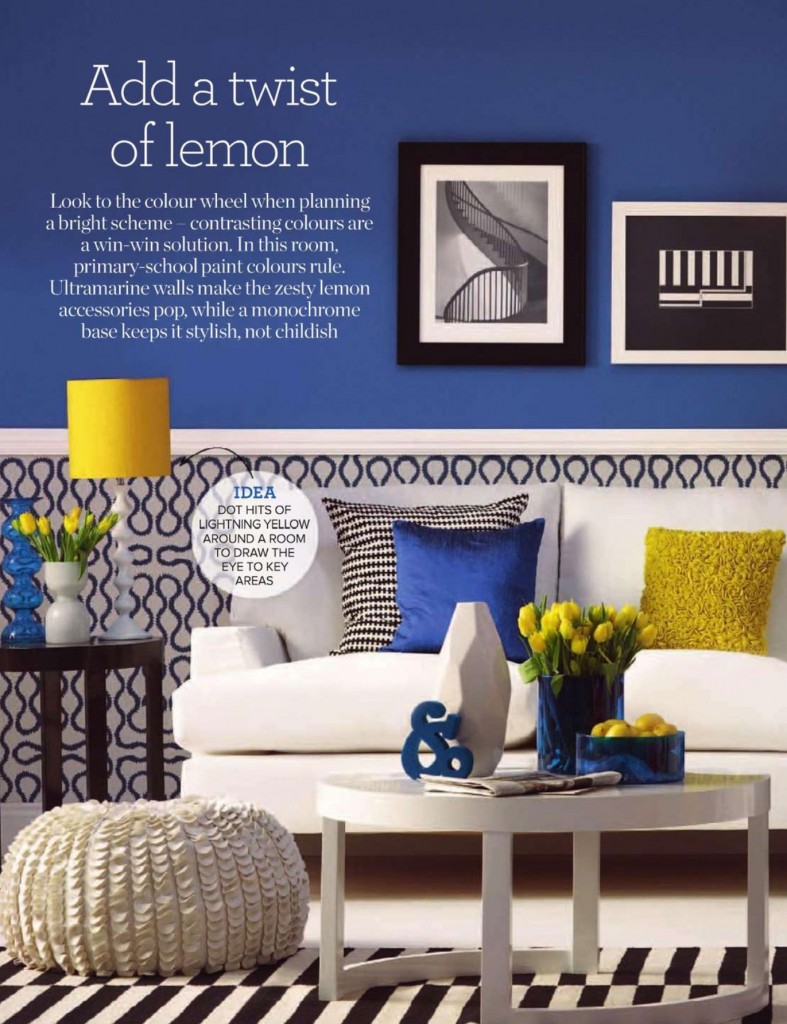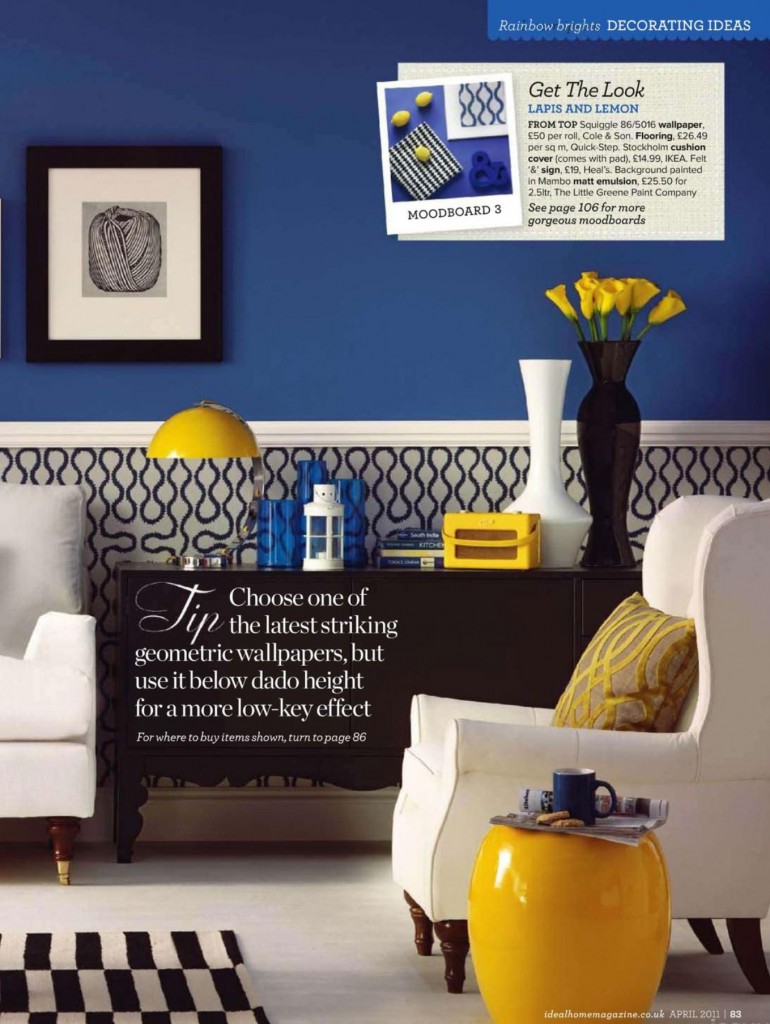 Image from Ideal Home April 2011.