Popular Yellow Paint Colors Collection
Yellow is synonymous with bright, happy and cheerful feelings! It may seem like too bold of a color that may overwhelm a space, but used well it can create a beautiful living area that brings warmth joy and comfort. Yellows are vibrant and reflective and can create a happy and bright environment.
Golden yellow paint colors pair well with wooden accents and trim. Light yellow paints provide a subtle cheer in every room, strong yellow will create an upbeat sense to any room, darker yellows like mustard and ochre are great for a cosy feeling, especially in the evenings. Yellow is warm and is perfectly suited for south-facing spaces. Yellows can be used in casual living areas, hallways and entry spaces to create a light-filled bright setting.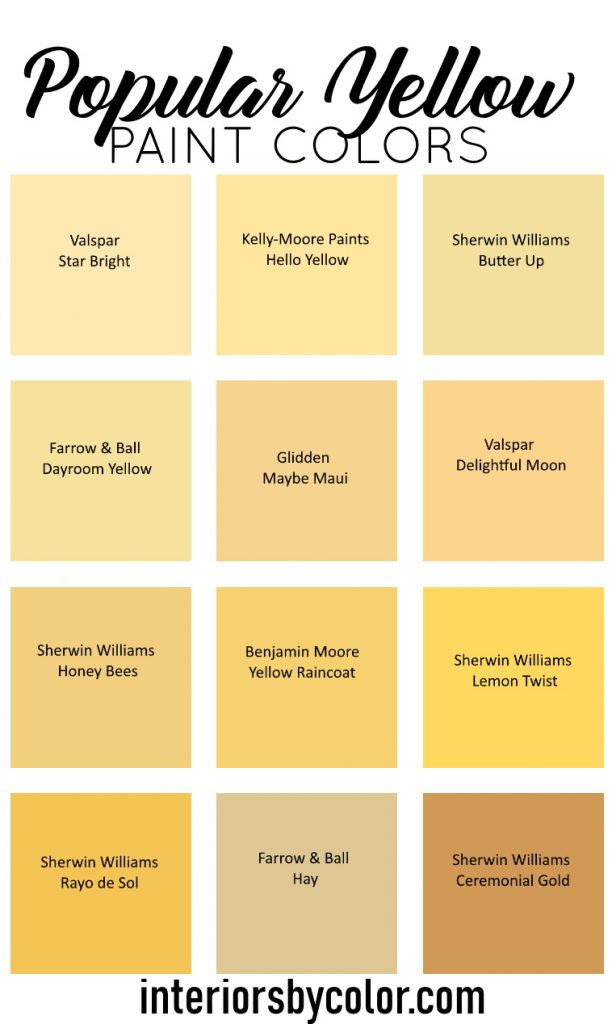 Yellow comes in all shapes and sizes, from a mellow buttery, creamy yellow to a bright and warm golden yellow to zesty yellows with a hint of green, take a look bellow to see what a well chosen yellow paint color can do for you.
Farrow & Ball Hay
A modest yellow named after the dried crop, Hay is both warm and dusty. Less intense and sunny than the cleaner Yellow Ground, it has a distinctly green undertone which gives it an established feel, creating peaceful spaces especially when contrasted with muted Lime White woodwork.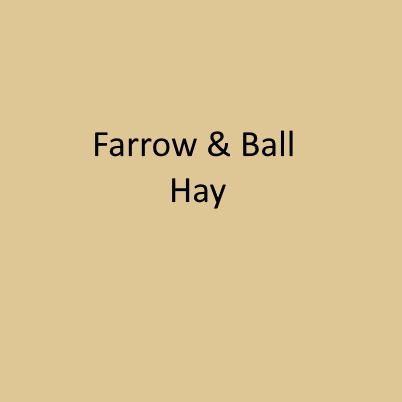 The perfect muted yellow paint color for a relaxing and warm bedroom design.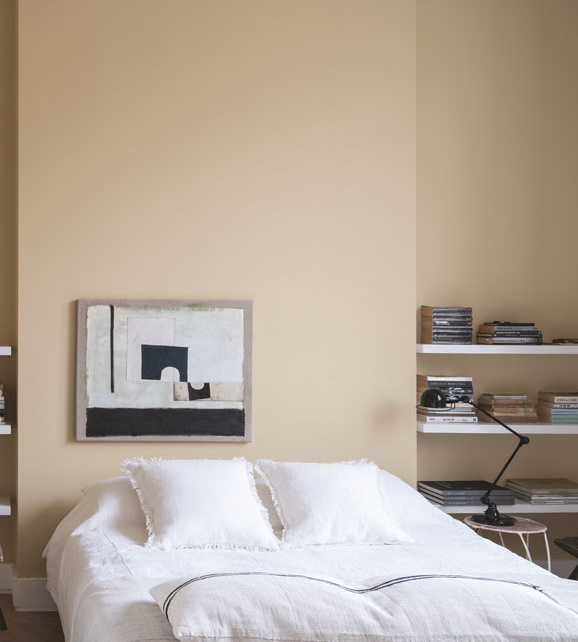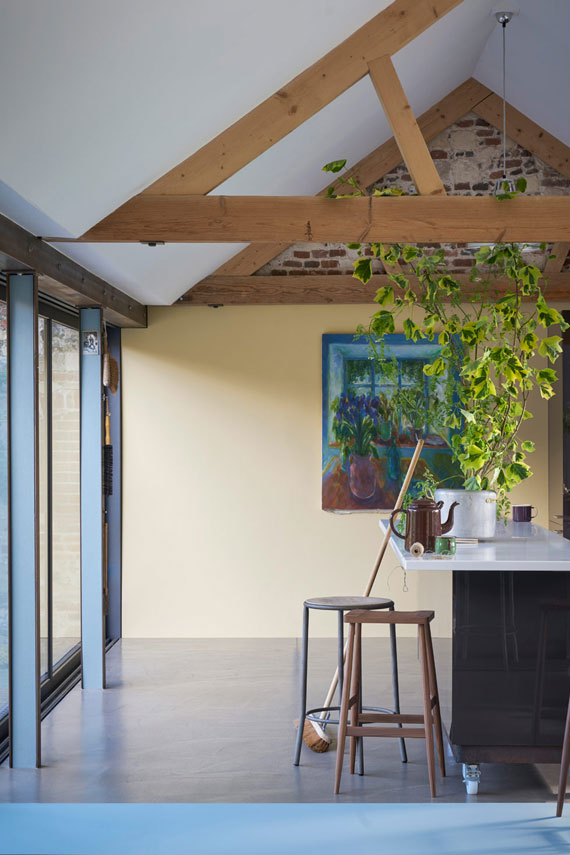 Kelly-Moore Paints Hello Yellow
A cool, light and buttery yellow paint color.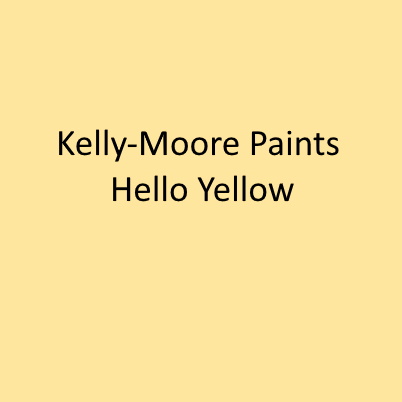 Sherwin Williams Butter up
An exterior and interior paint color that is smooth like butter, just as the name suggests! A cool light yellow paint color.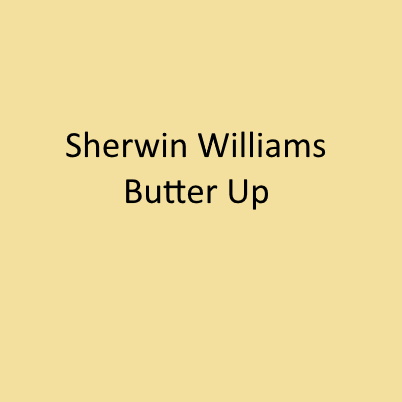 Great paint color for your house exterior or front door.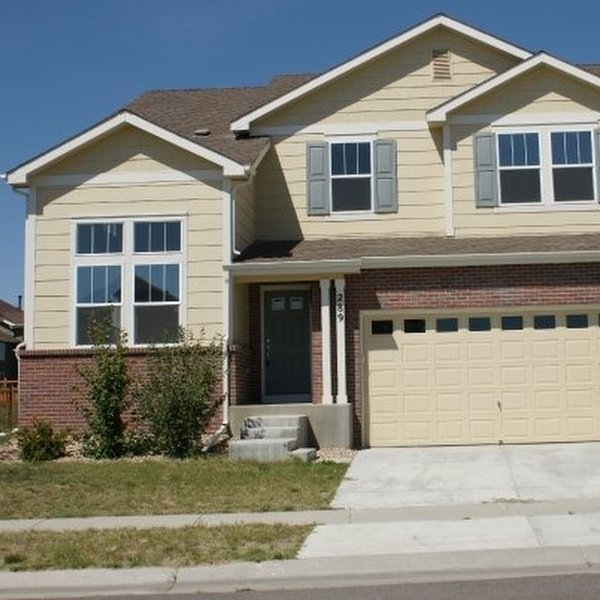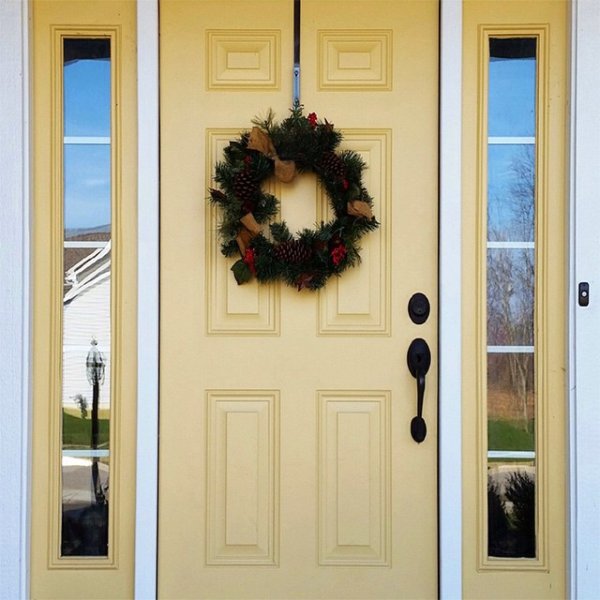 Glidden Maybe Maui
Try a buttery yellow for a quieter citrus scheme to radiate warmth without the shock factor of a neon tint.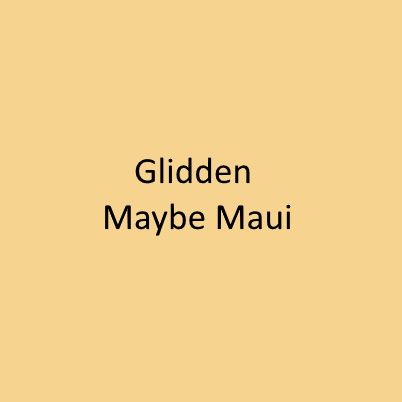 The perfect sunny yellow for a feature bedroom wall.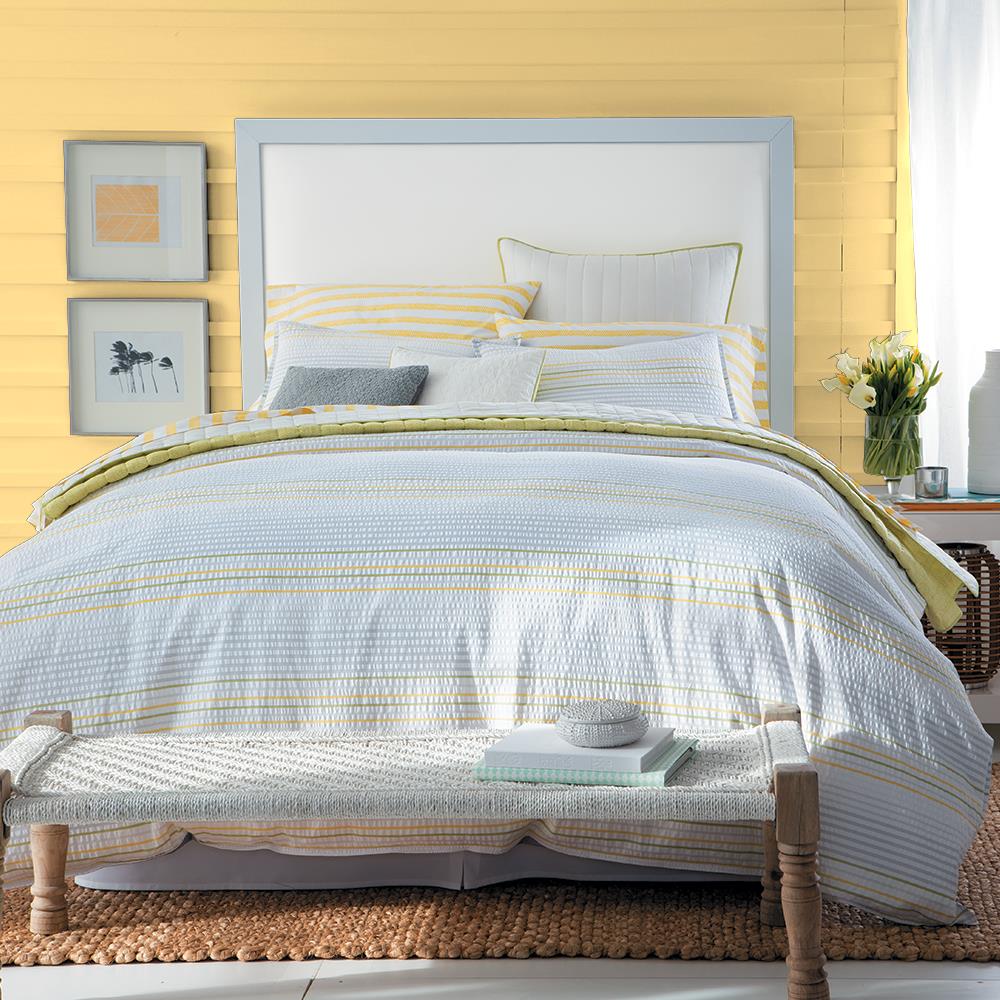 Valspar Delightful Moon
A color that radiates warmth – this shade has a new take on sophistication, expanding the natural tones we are bringing into the home.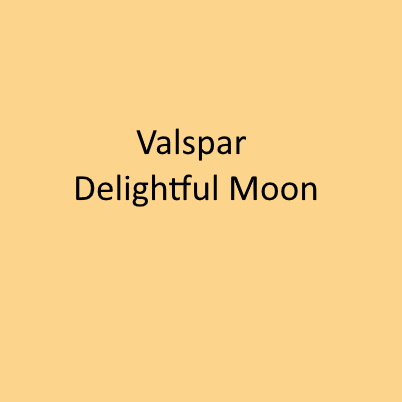 A beautiful soft yellow paint color for a nursery.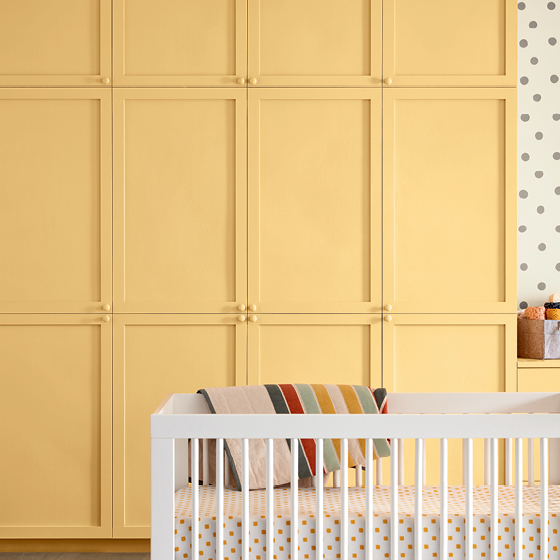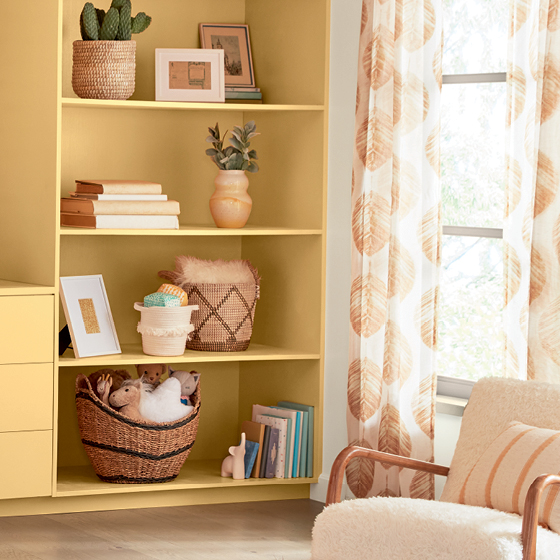 Valspar Star Bright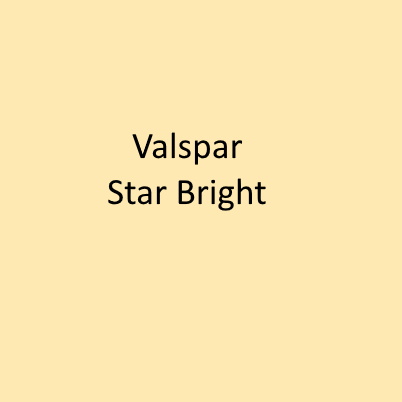 Perfect color for a child's bedroom or a babies nursery. Following images by @bowinthesky.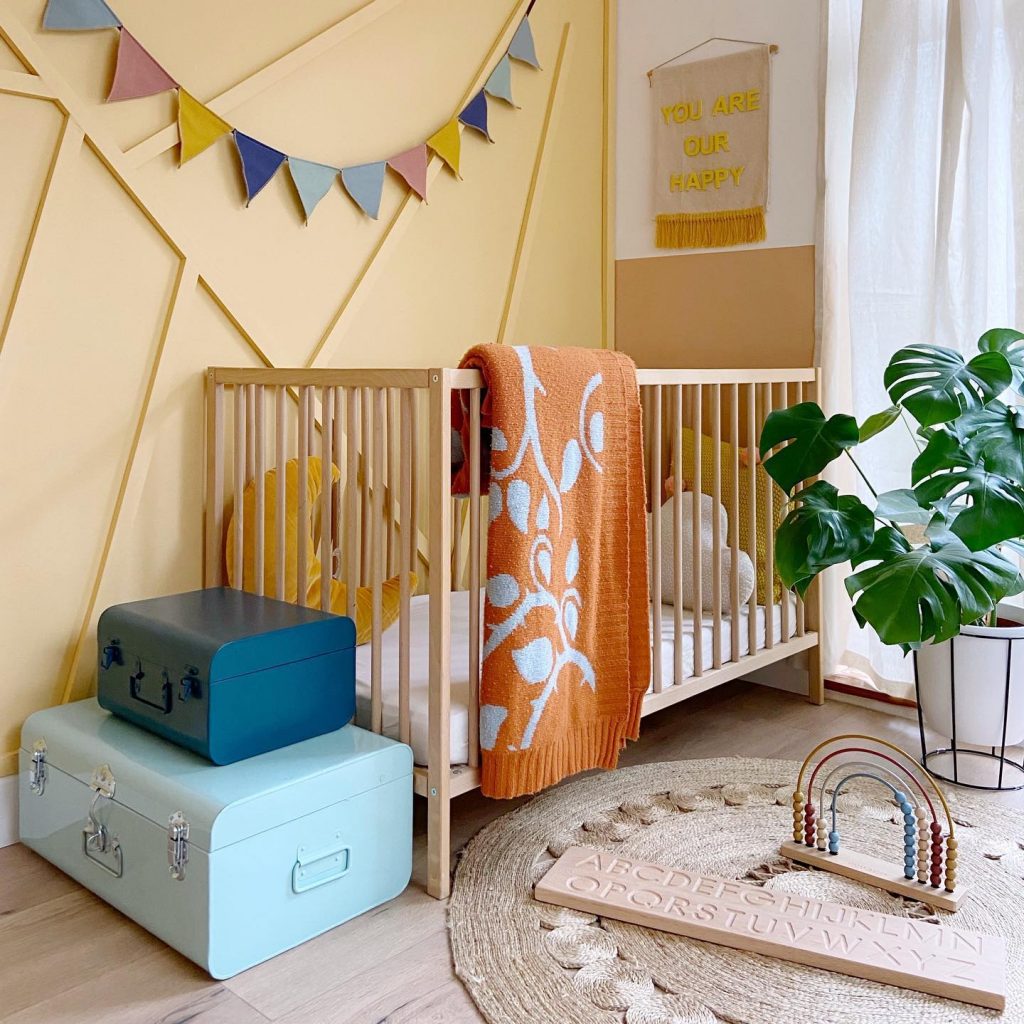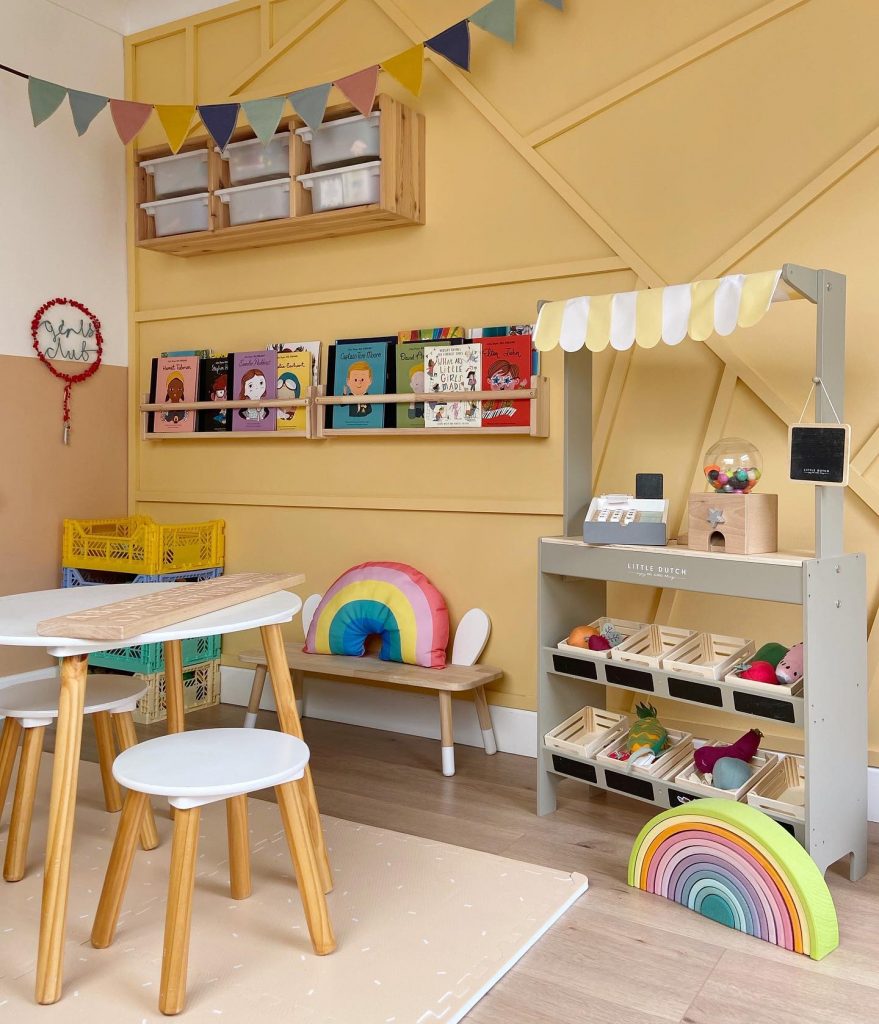 Farrow & Ball Dayroom Yellow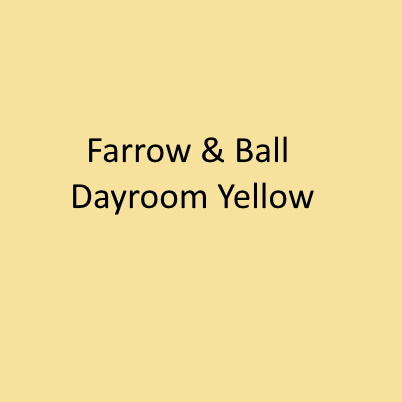 A typical Regency colour, this charmingly simple pale yellow takes its name from the rooms which were filled with light and enjoyed during the day. Perhaps the most refreshing in feel of all Farrow & Ball colours, Dayroom Yellow is perfect for use in rooms of a sunny disposition, flooding the space with light and colour particularly when contrasted with All White.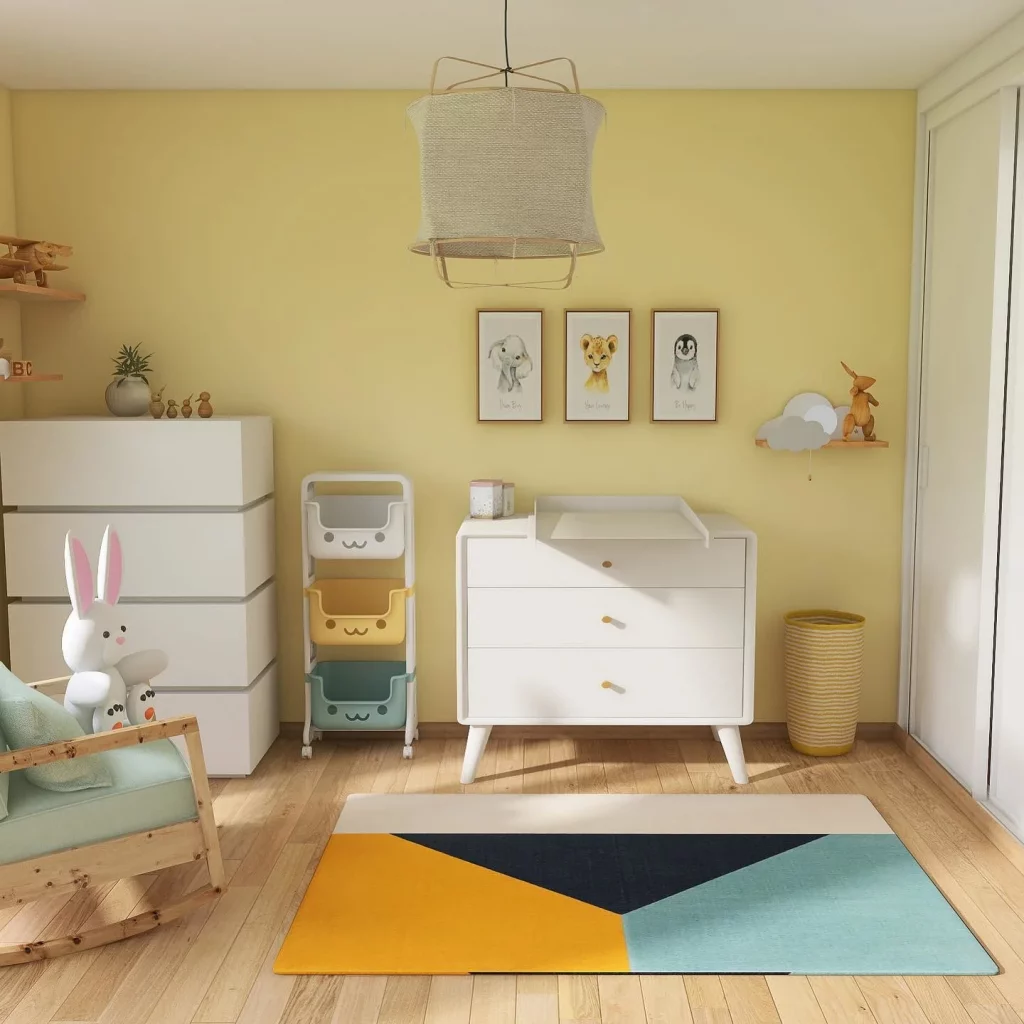 Sherwin Williams Lemon Twist
The color of ripe lemons, a happy, bright and bold yellow paint color.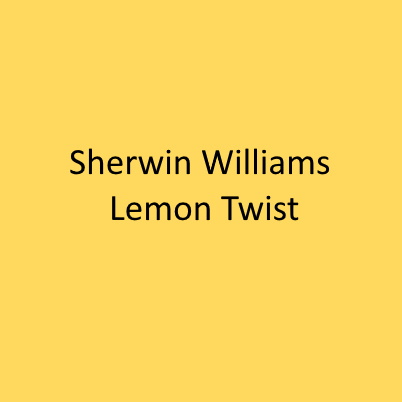 Yellow color saturation with Lemon Twist on the walls, doors, ceiling and trim.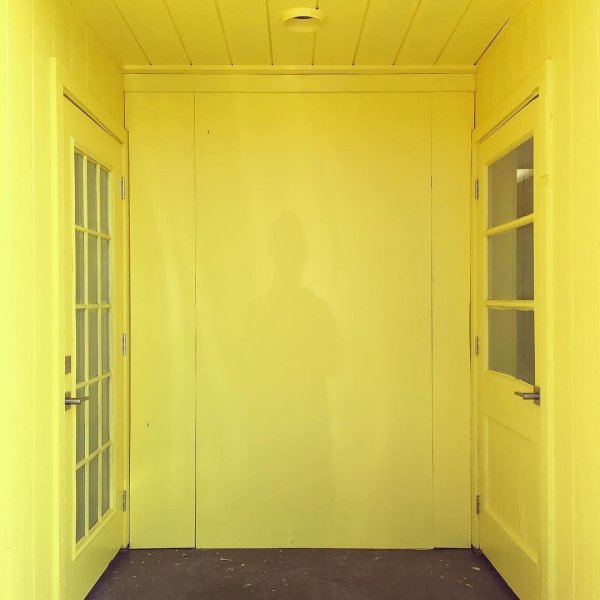 Farrow & Ball's Babouche
Farrow & Ball's Babouche is a very popular yellow paint color.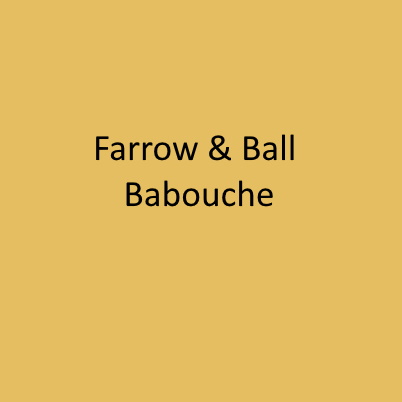 The perfect color for sun drenched kitchen cabinets. Designed by Rafe Churchill.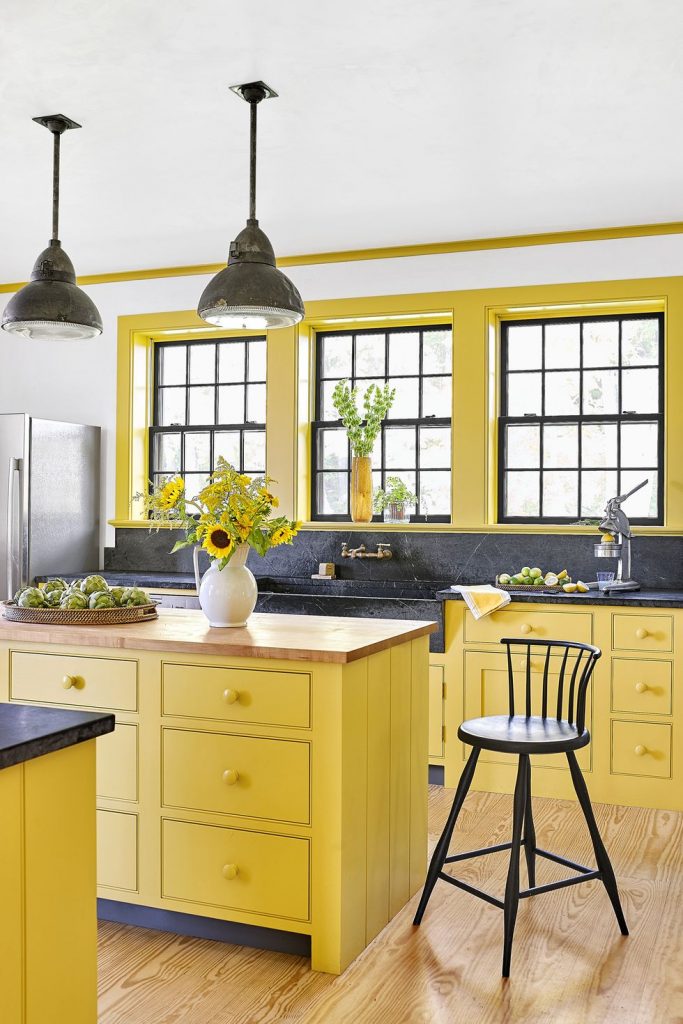 Sherwin Williams Rayo de Sol
A heart warming yellow, a ray of sunshine!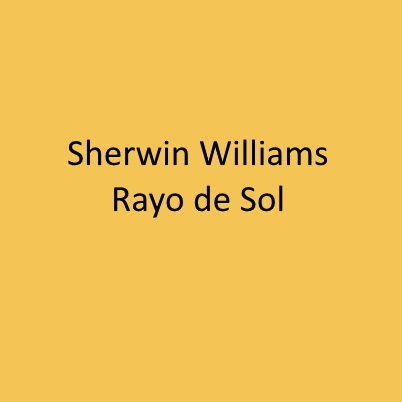 The perfect bright yellow for the front door. (Peppercorn SW 7674 (wall), Pure White SW 7005 (trim).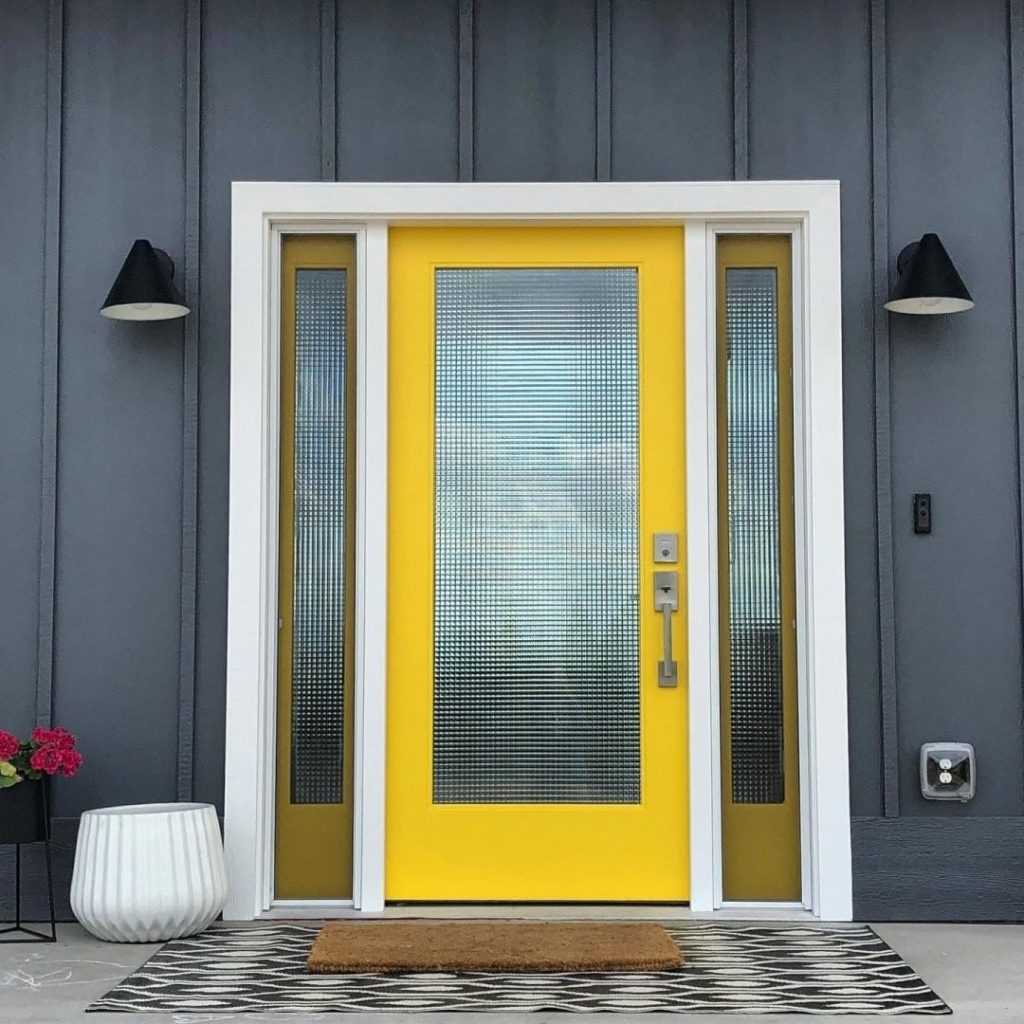 Benjamin Moore Yellow Raincoat
A bright New York city cab yellow paint color.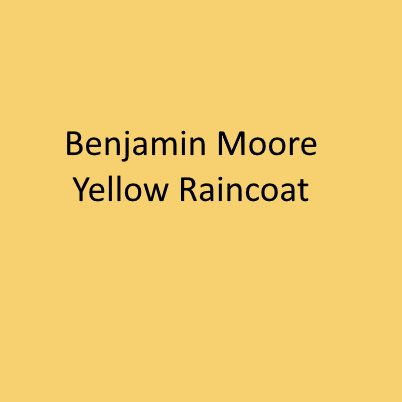 The perfect yellow paint color for a statement making front door. From @nickbrockantiques.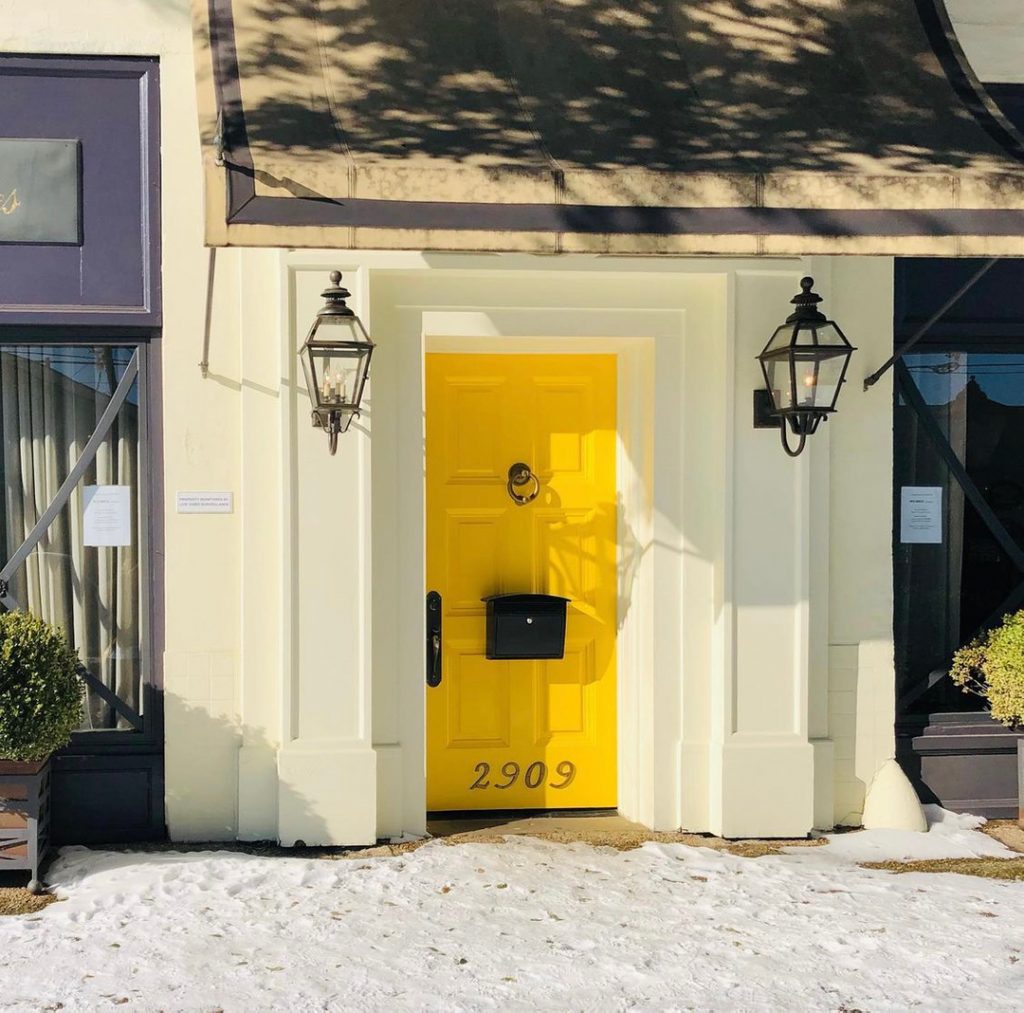 Sherwin Williams Honey Bees
Sweeten any space with a soft, sunny hue like the one below!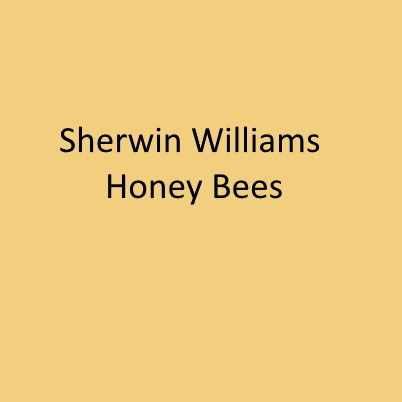 The perfect yellow paint color to combine with blue.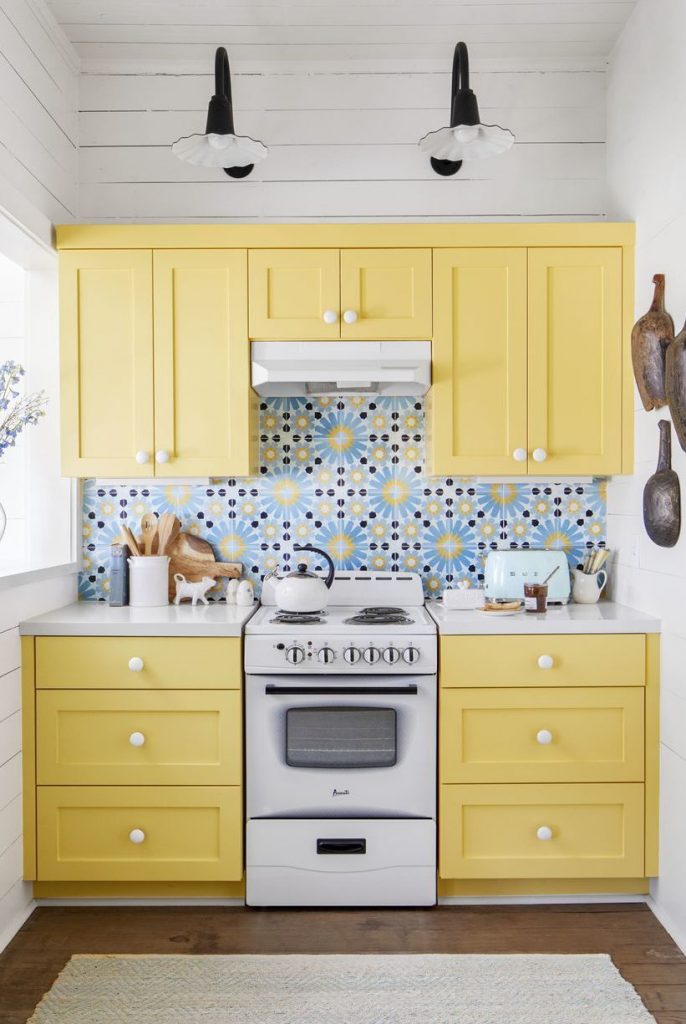 Sherwin Williams Ceremonial Gold
A rich, warm and golden yellow paint color.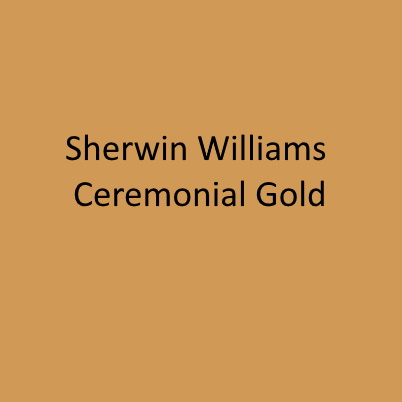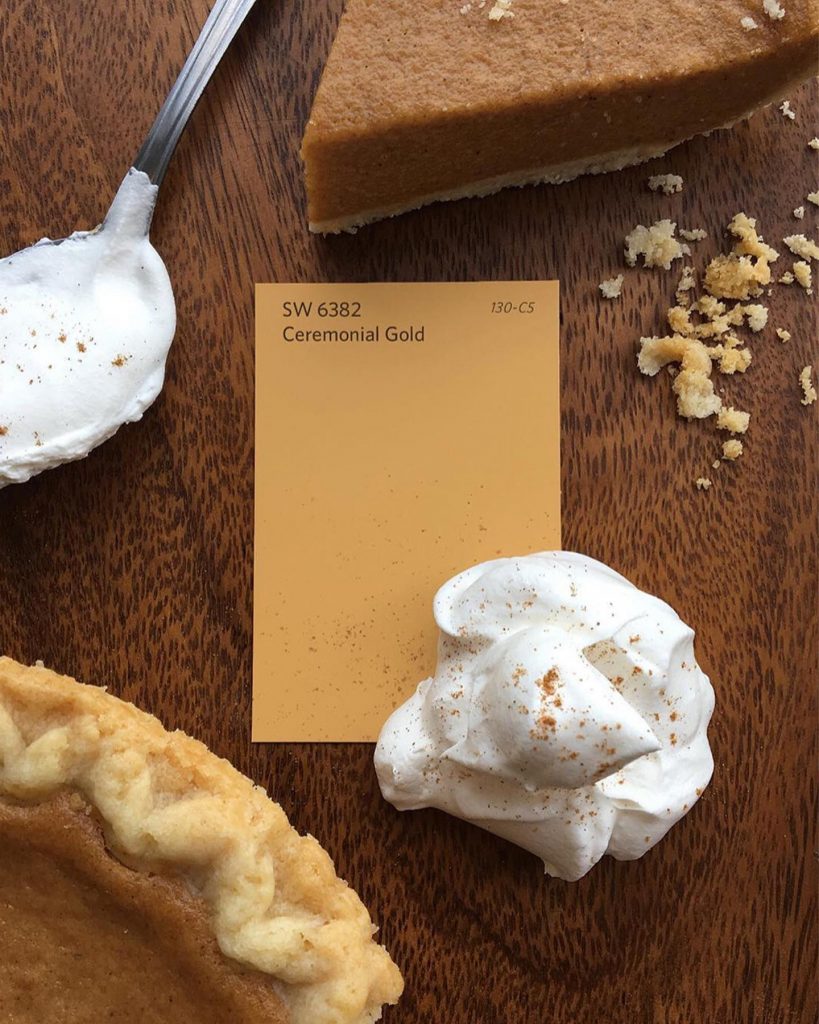 Yellow Paint Color Schemes
Valspar Sunset Glow. Keep on the sunny side with this fresh marigold hue, a happy hybrid of orange and yellow.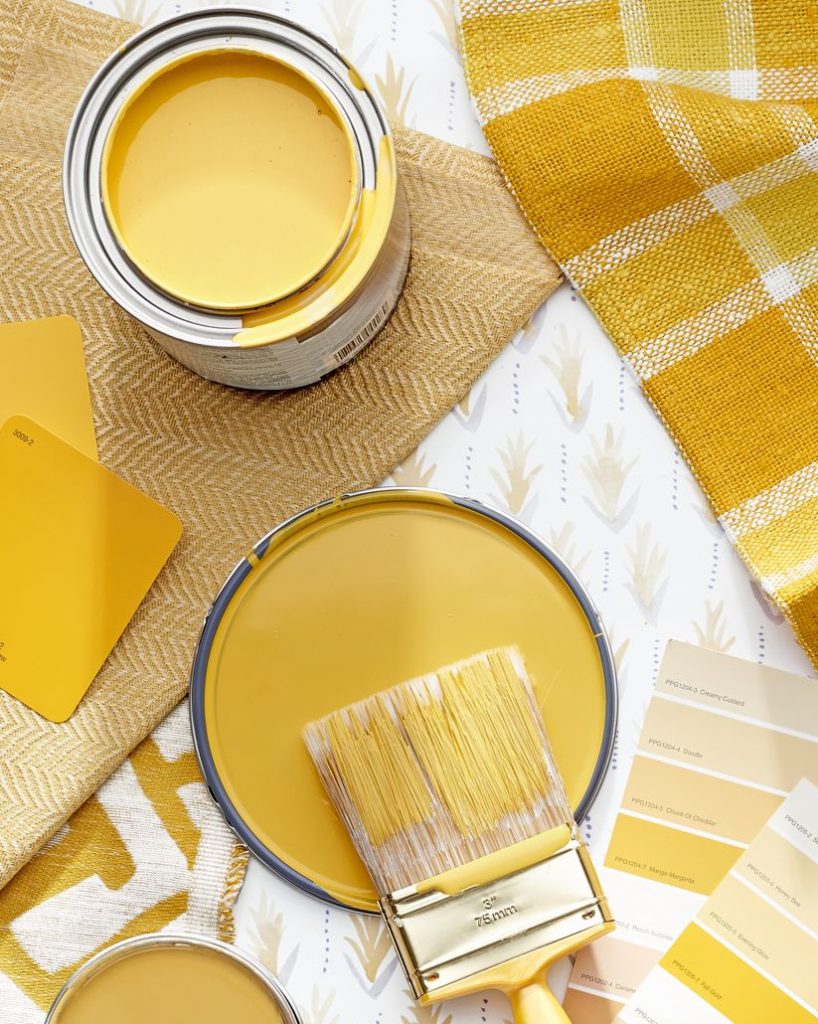 Marigold Yellow Color Compass by Country Living Magazine.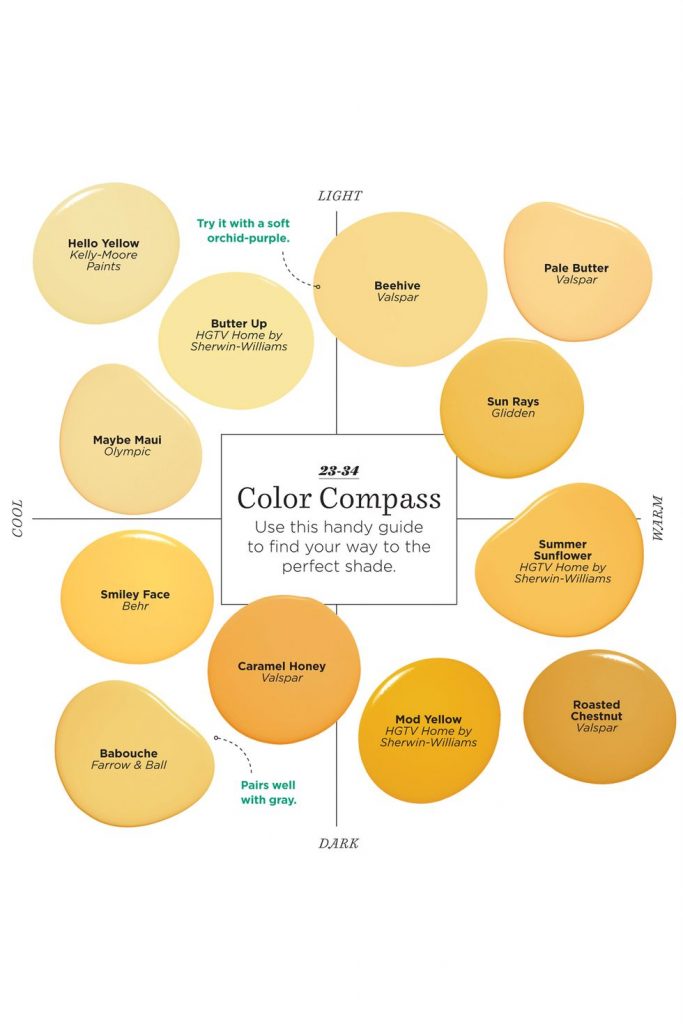 Better Homes & Gardens Yellow Paint Colors.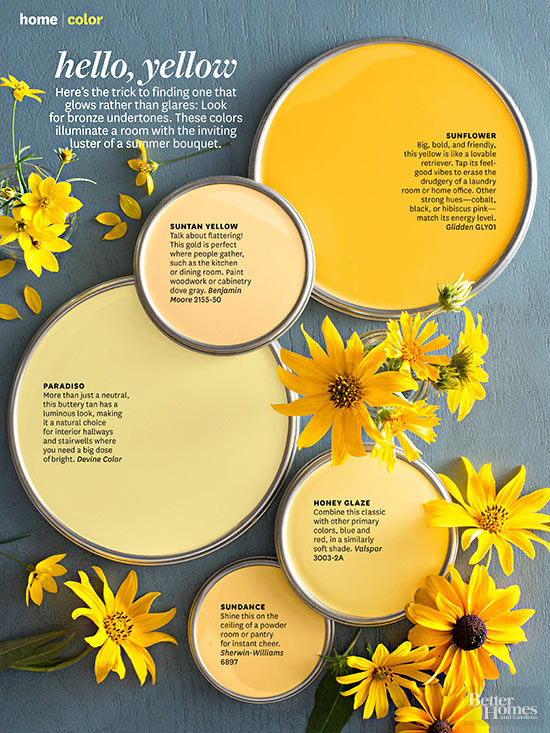 Sherwin Williams most popular yellow paint colors.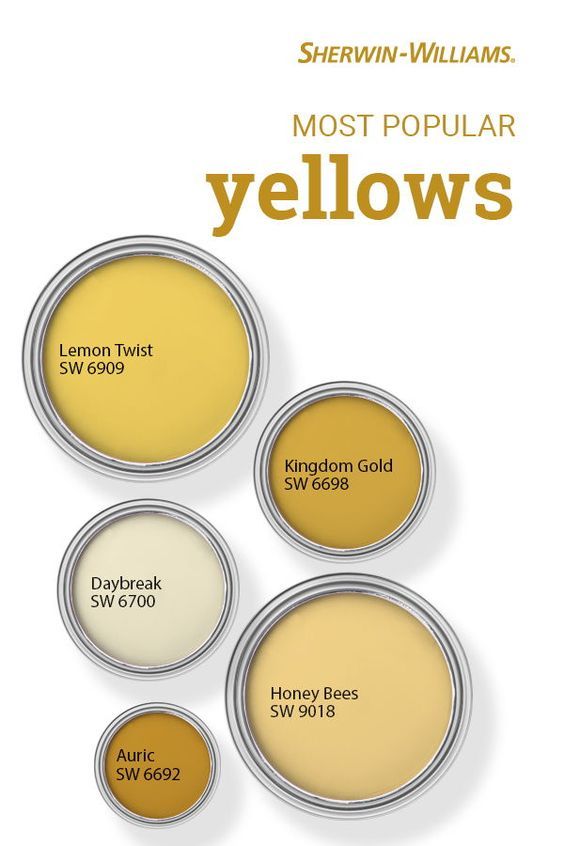 Sherwin Williams color gradient in yellow.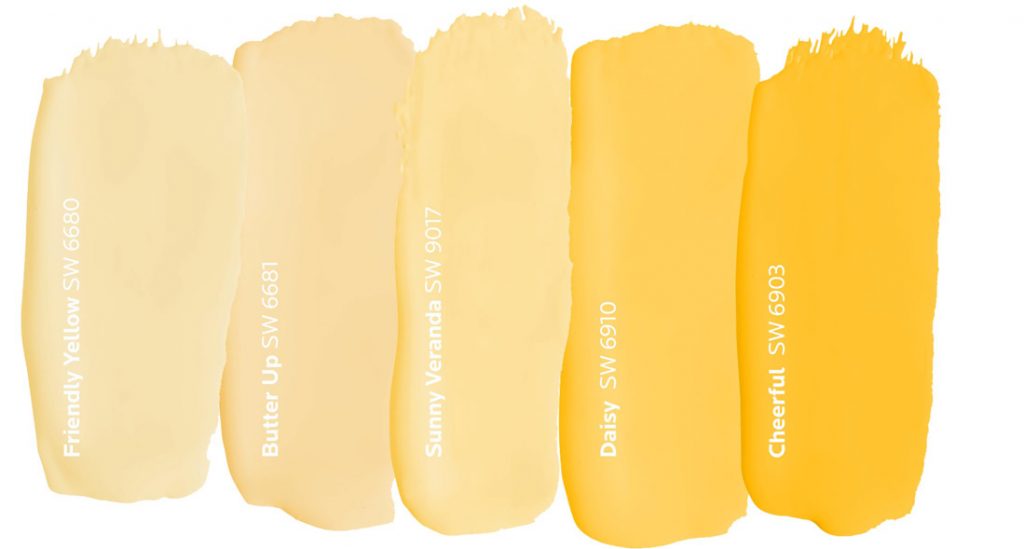 Ripe yellow paint colors.