A Rustic Rural Retreat's Beautiful Garden
A stunning rustic rural retreat with shabby chic interiors and cottage style gardens.
You can put together a rustic, charming looking interior by sourcing second hand and flea market finds.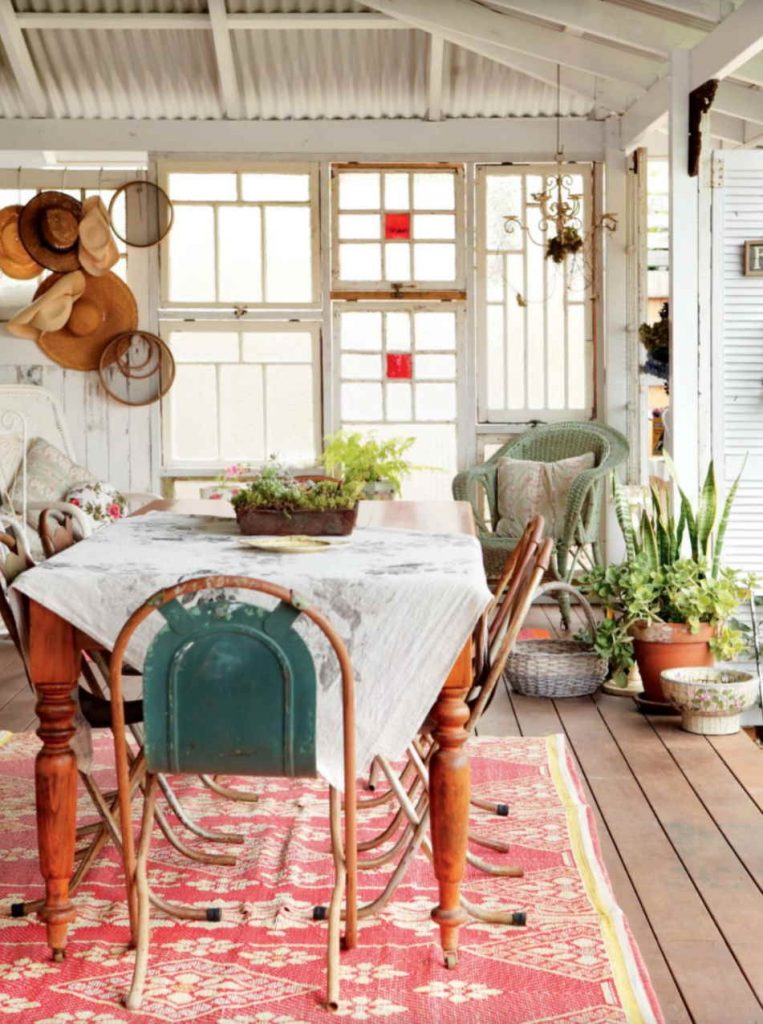 In the garden, rusted metal chairs, old sinks, old metal gates and beheads serve as a charming place to sit and grow plants. Use old gates as a trellis.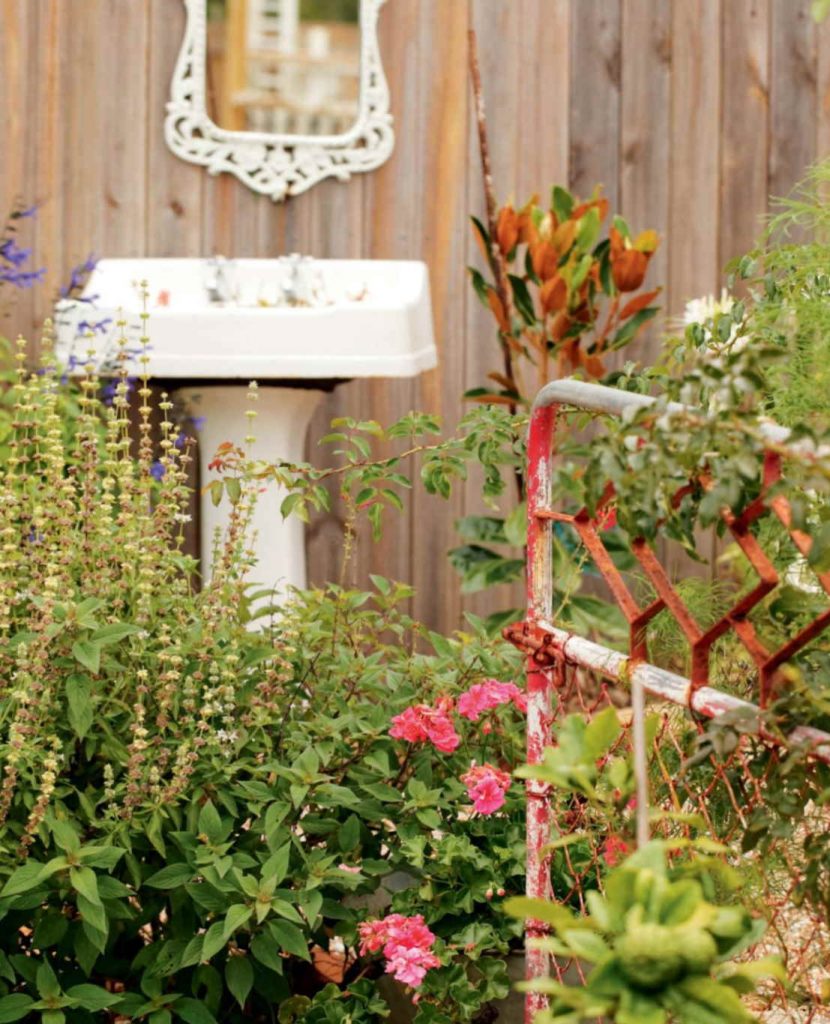 Shabby chic garden chairs, rustic antique patio set with pincushions.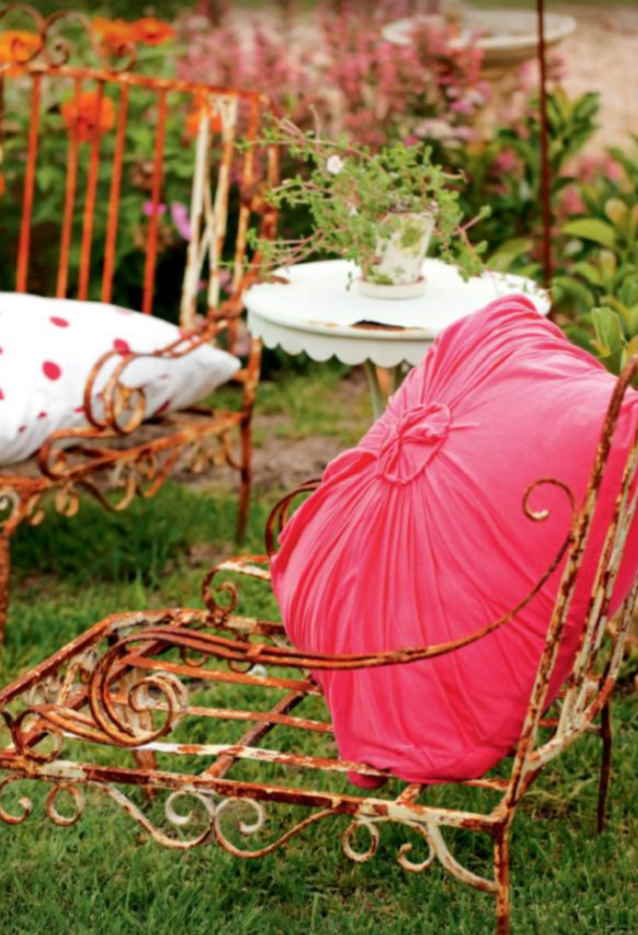 Vintage rusted iron headboard used as a trellis.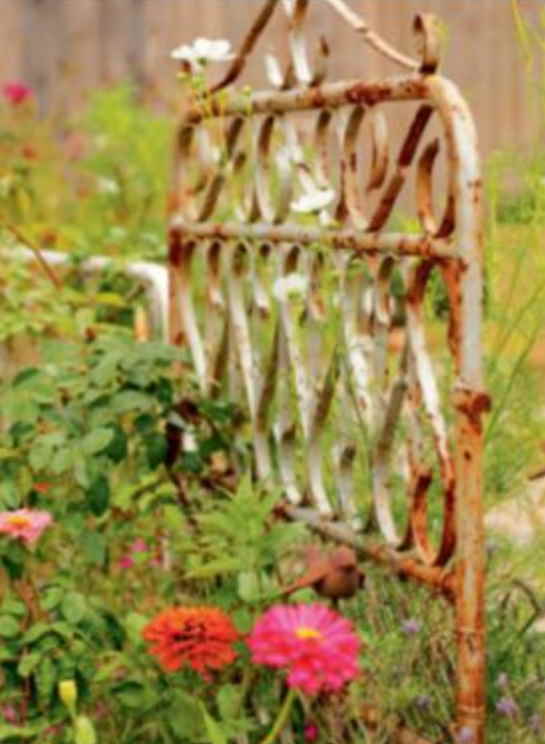 Images from Australian Country Homes Issue#1, 2017.