House to Home Shabby Chic Style
Sanne's Decorating Tips for adding personal style to your shabby chic home:
Make sure color choices are in harmony. Limit yourself to maximum of three colors per room. Sanne usually chooses pink, warm browns and whites and creams.
Scout local flea markets for inexpensive treasures.
Follow your heart and buy what calls to you.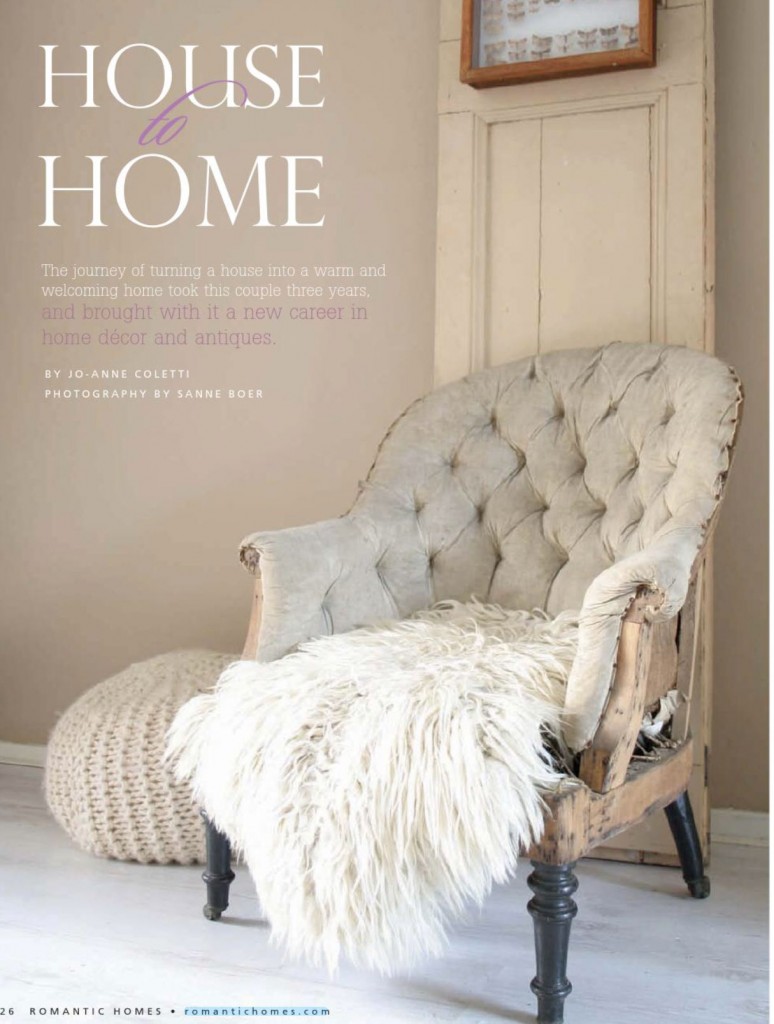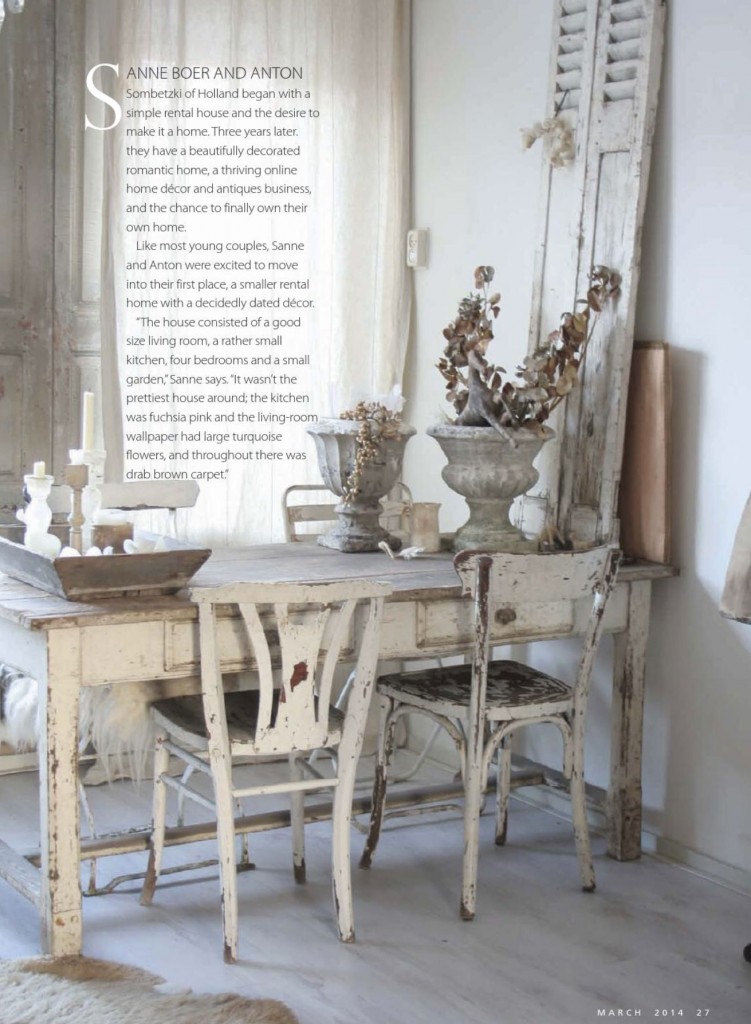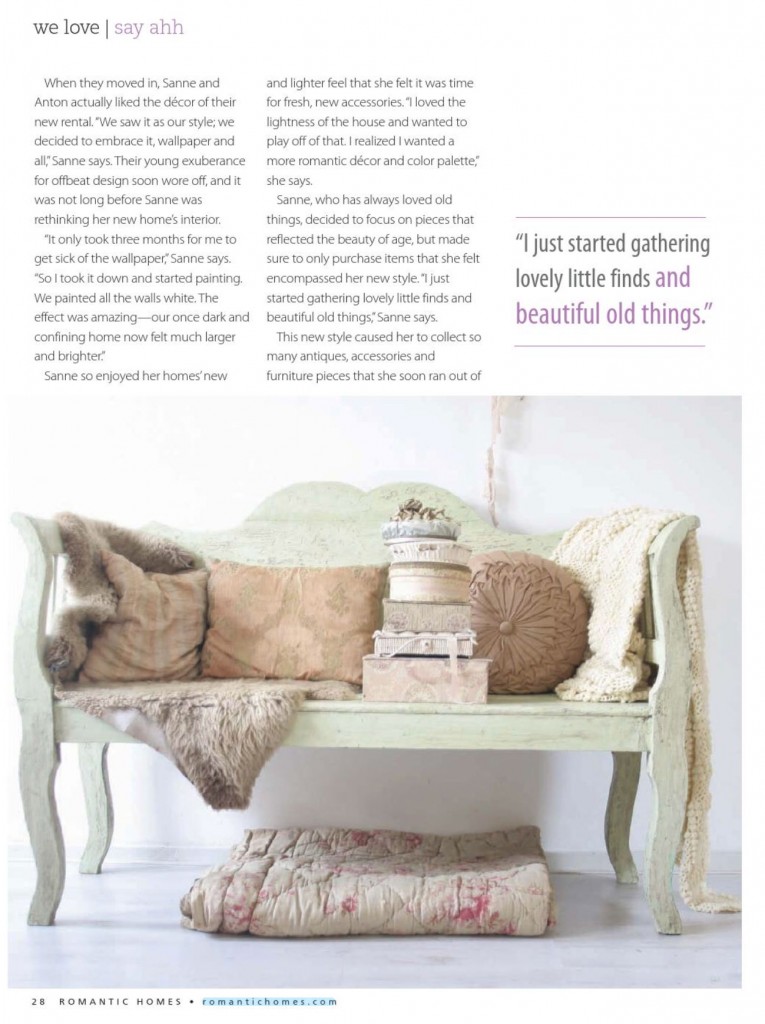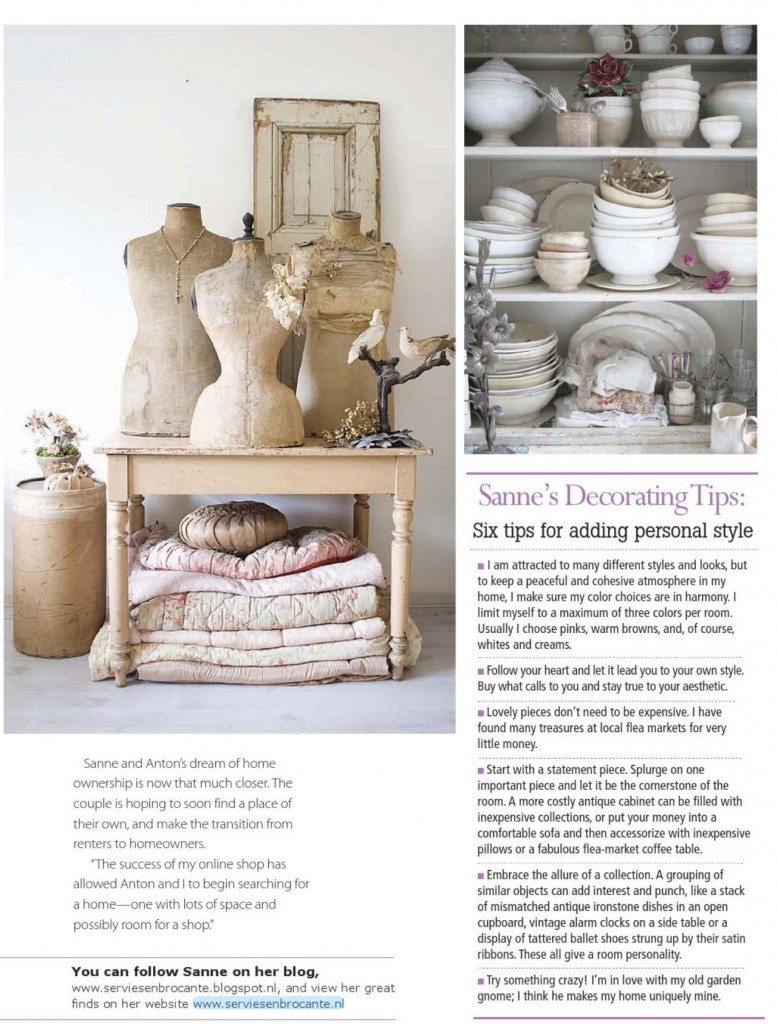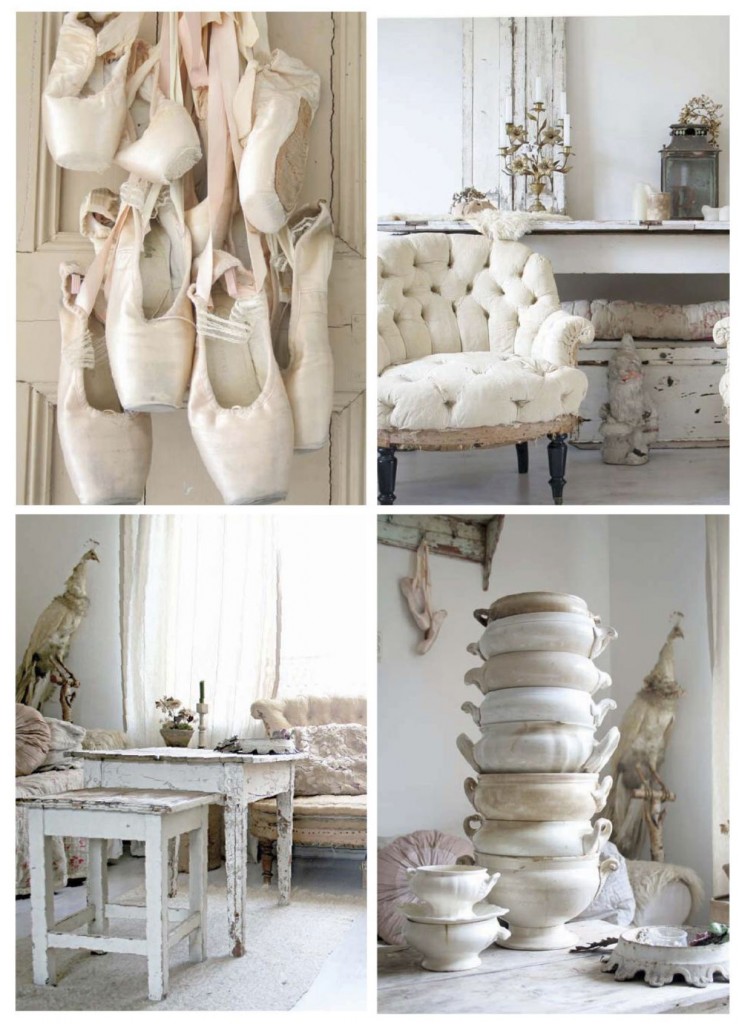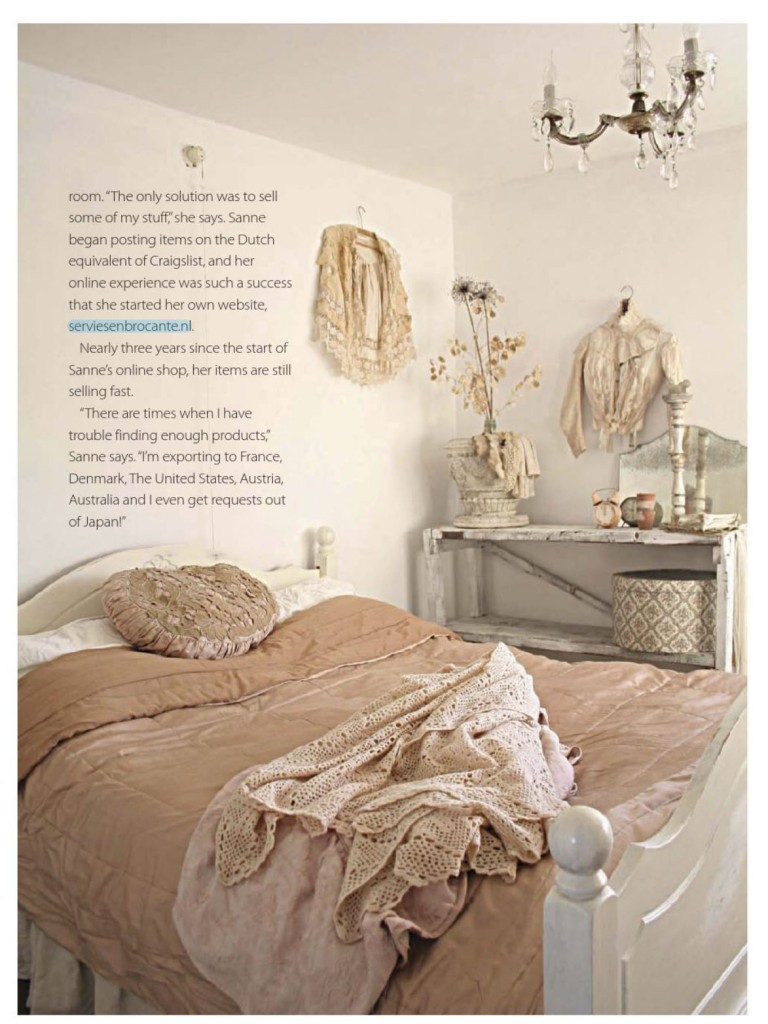 From Romantic Homes

March 2014, the home of Sanne Boer (www.serviesenbrocante.nl)