Cottage gardens conjure up nostalgic emotions of quaint little cottages and white picket fences in times gone by with a profusion of flowers, colors and sweet fragrances. In a cottage garden you plant close and go for things that flower readily.
The beauty of cottage gardens is that you don't need much space to create a charming look and even though they look nice with period homes, it is equally as pretty out the front or back of modern homes too.
Cottage gardening is also great for those who don't want to maintain a lawn. Flowerbeds and garden paths are all you need (see Garden Pathway Ideas). Cottage gardens attract beneficial insects, bees, birds and butterflies.
Cottage gardens are the garden for those who love plants, the garden collector.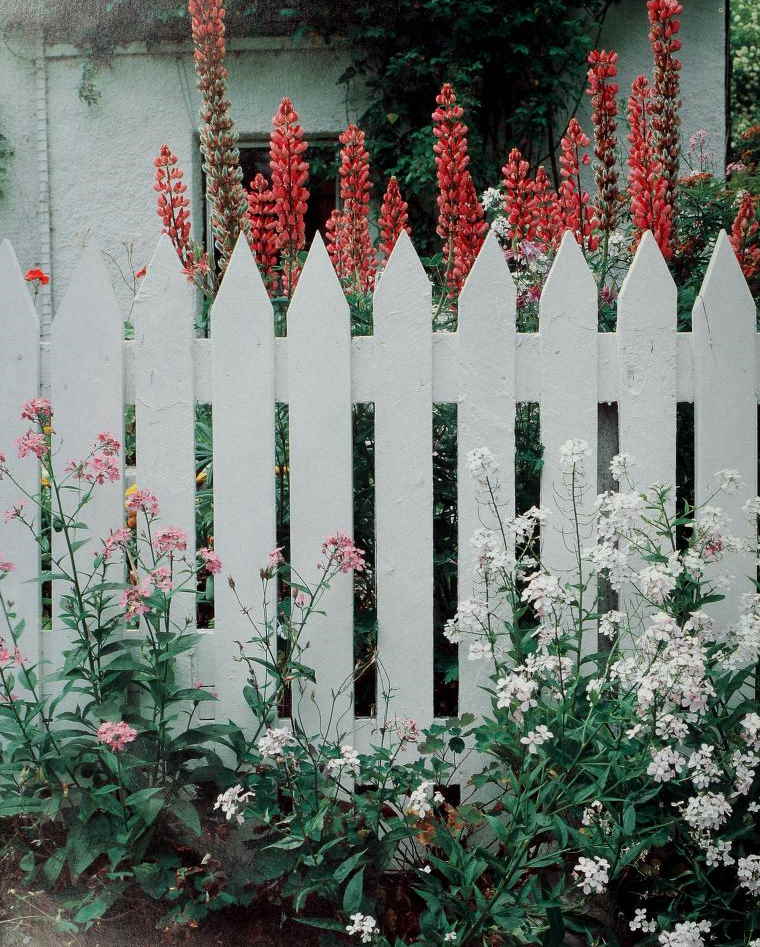 Designing a Cottage Garden
There are no rules here, the allure of a cottage garden lies in having your personality shine through by adding your favorite plants and colors, having said that here are a few basics:
Mix the heights, it's about creating a layered look with plenty of texture and different heights to give a multi dimensional look.
Start small, begin with a small section and once you start to get the hang of things and start learning about fertilizing plants, pruning and weeding you can start to expand the garden.
Choose a sunny spot in your garden, the more sunshine the better to keep plants flowering.
Ignore standard spacing of flowers and plant them close together for that abundant look.
Use trellises, arbors and containers to grow additional plants in small spaces.
Use paths to access plants for maintenance.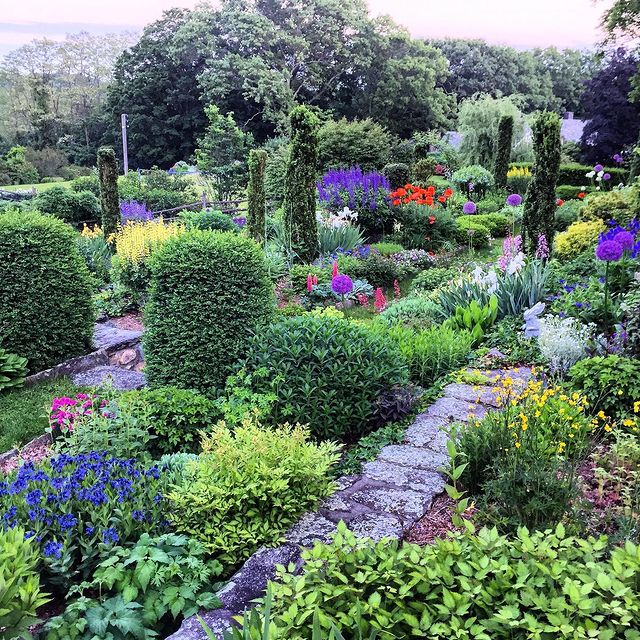 Plants to Include in a Cottage Garden
Old fashioned flowers that always look great are roses, foxgloves, geraniums, cornflowers, nigella and lavender. Mix perennials with annuals and be sure to include delphiniums, aquilegia, phlox, pansies and carnations to just name a few. You can also add some green shrubs to maintain interest over the winter and some herms like chives, parsley, oregano, rosemary and thyme that not only look and smell great but also can be used in cooking.