A Sophisticated Bedroom with Attic-Inspired Architecture in Dusty Blue
Contemporary Elegance: A Sophisticated Bedroom with Attic-Inspired Architecture in Dusty Blue
Welcome to a modern retreat where sophistication meets contemporary style. Step into this stunning bedroom, adorned with muted dusty blue walls and a vaulted ceiling that exudes an attic-inspired ambiance. The chevron-patterned timber floors add a touch of elegance and visual interest to this sophisticated space. Join us as we explore the captivating details that make this loft bedroom a luxurious sanctuary.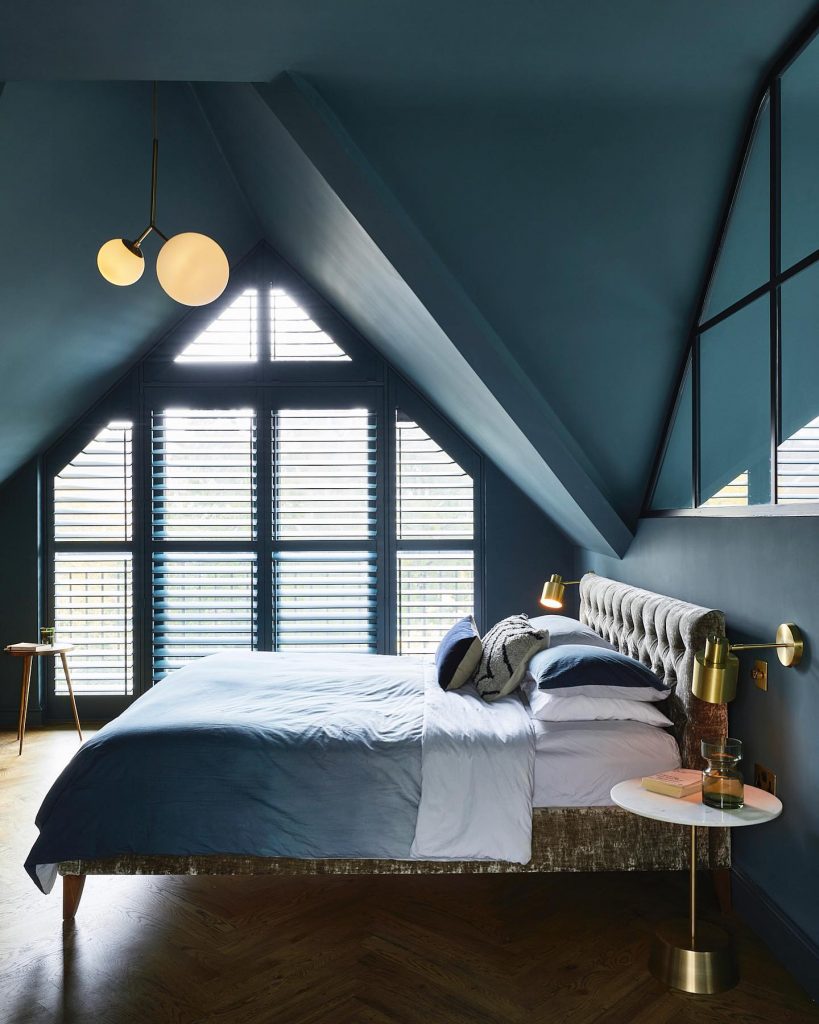 An All Blue Color Palette
The walls and ceiling of this stylish contemporary bedroom are coated in a muted dusty blue hue, setting a serene and refined tone. The soft, understated color adds a touch of tranquility while remaining effortlessly chic. The muted blue serves as a versatile canvas, allowing other design elements to shine such as the interesting architectural lines of this space.
The paint color used is Farrow & Ball Inchyra Blue.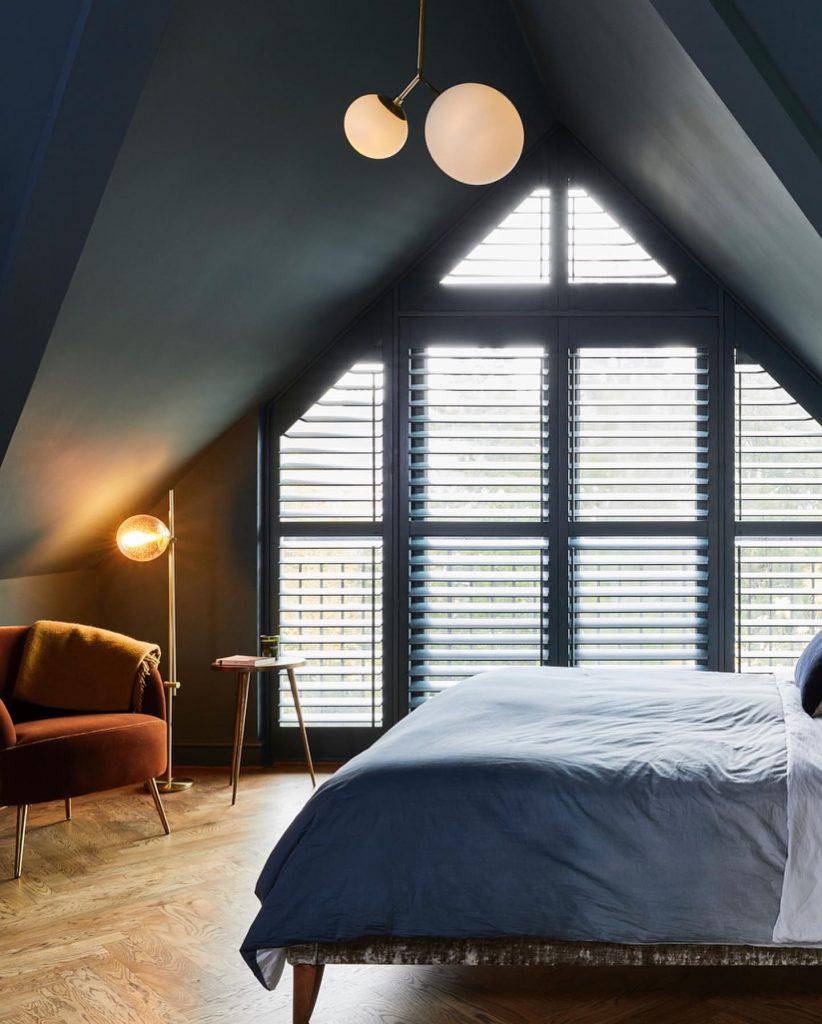 Farrow & Ball Inchyra Blue
This aged blue grey is inspired by the naturally dramatic Scottish skies that act as a backdrop for the classic Georgian Inchyra House. It can be found on the exterior doors of their very impressive byre or barn which nestles at the bottom of a rather grey and imposing brae (also known as a hill). This moody hue can read more grey, blue or even green depending on the light. A great alternative to charcoal, use it to inject a hint of colour into a super contemporary home or create a dark and intimate feel by combining it with Black Blue or Vardo.

F&B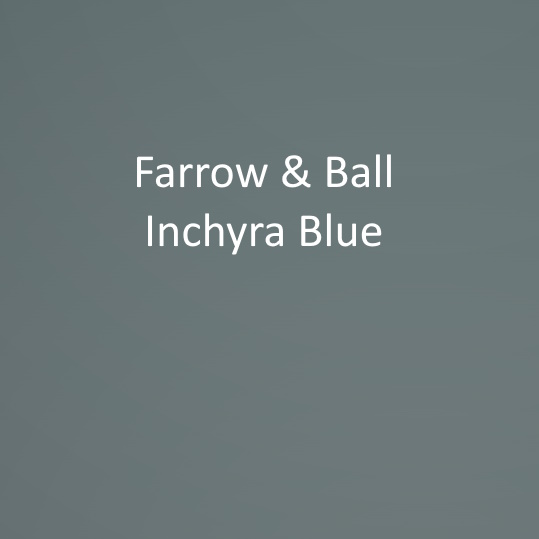 Sources:
Interior design by @minkinteriors. Photos by @snookphotograph