Benjamin Moore Color of the Year 2023 – Raspberry Blush
Benjamin Moore Color of the Year and Color Trends 2023.
Benjamin Moore Raspberry Blush:
A vivacious shade of coral tinged with pink, Raspberry Blush enlivens the senses with an electric optimism.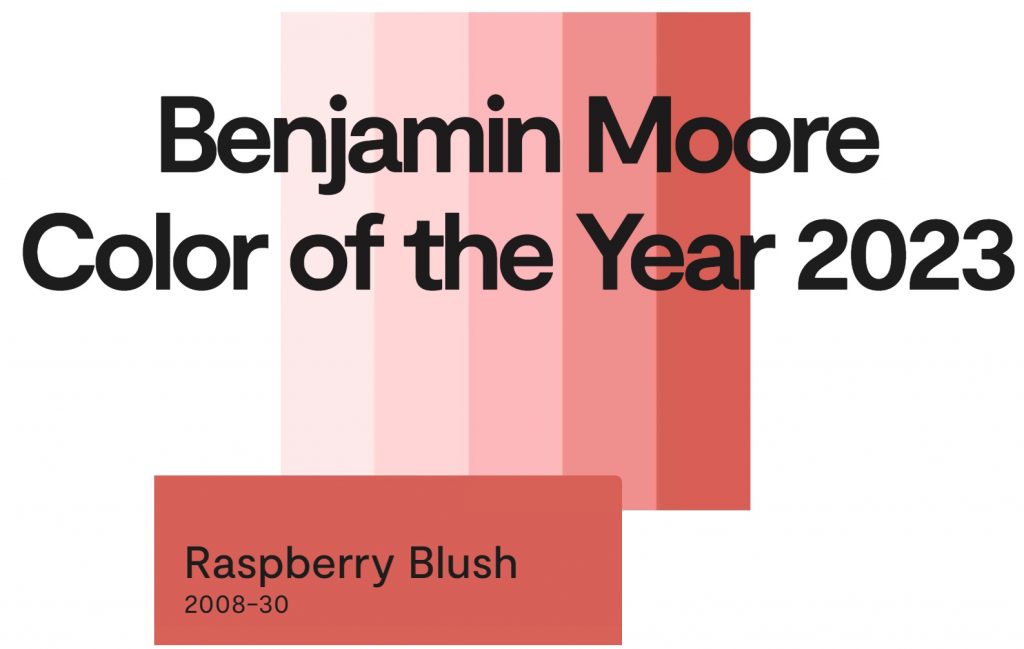 Never a backdrop, Raspberry Blush is the definition of charismatic color. This unapologetic shade of red orange had us thinking: bold, bolder, boldest. This sentiment flows through the rest of the palette as we immerse ourselves in hues that make a statement. Inspired by an artist's desire to communicate through color, shape, and sound, Color Trends 2023 was built to envelop you in vivacious color.
Bring a blushed update to the deep red dining room with Raspberry Blush walls and Onyx furnishings.
Create a lively living room with walls and wainscoting in Raspberry Blush.
Add a pop of color to your home with a powder room or en suite painted in this rich coral.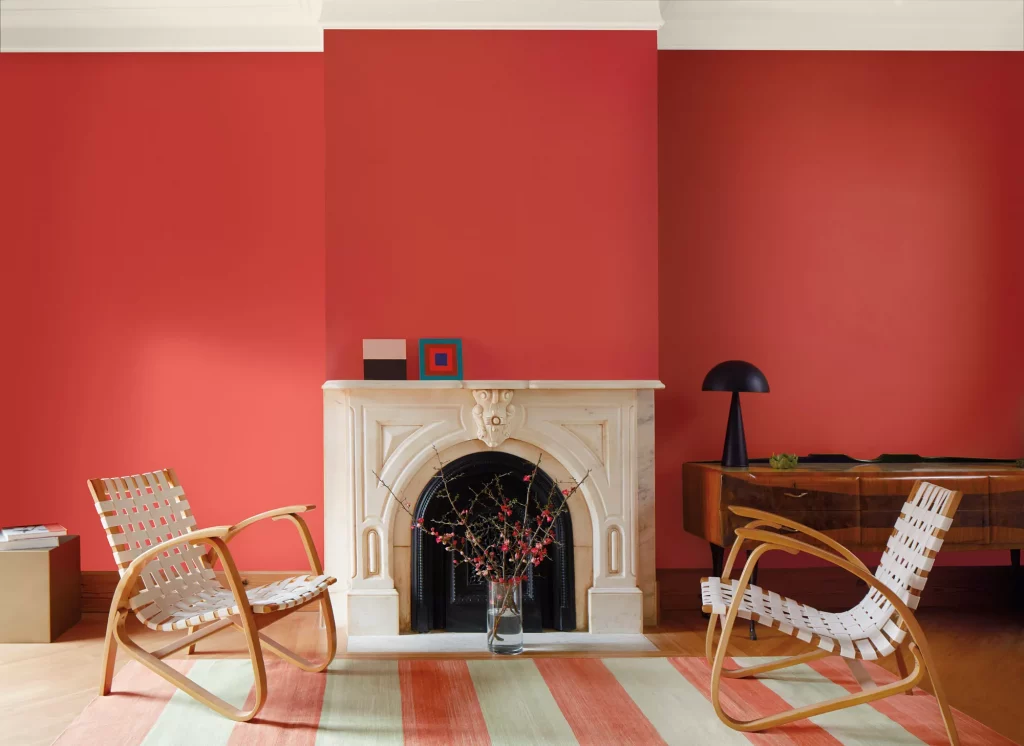 Raspberry Blush is a vibrant, red-orange color which awakens the senses bringing its optimism and joy. This shade is best used on an accent wall, or if you're not ready to take this punchy color plunge consider using this with pillows, or drapery to evoke the feeling of confidence and self expression.