Benjamin Moore Hot Lips. Described as "An intense hot pink that reveals bold, unapologetic style."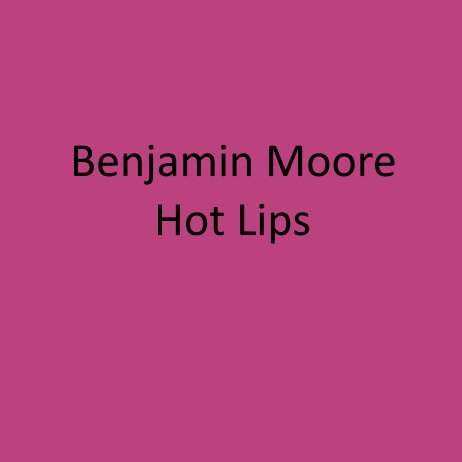 This bold pink paint color creates a dramatic and moody vibe in this dining room. Image via threesquarehouse.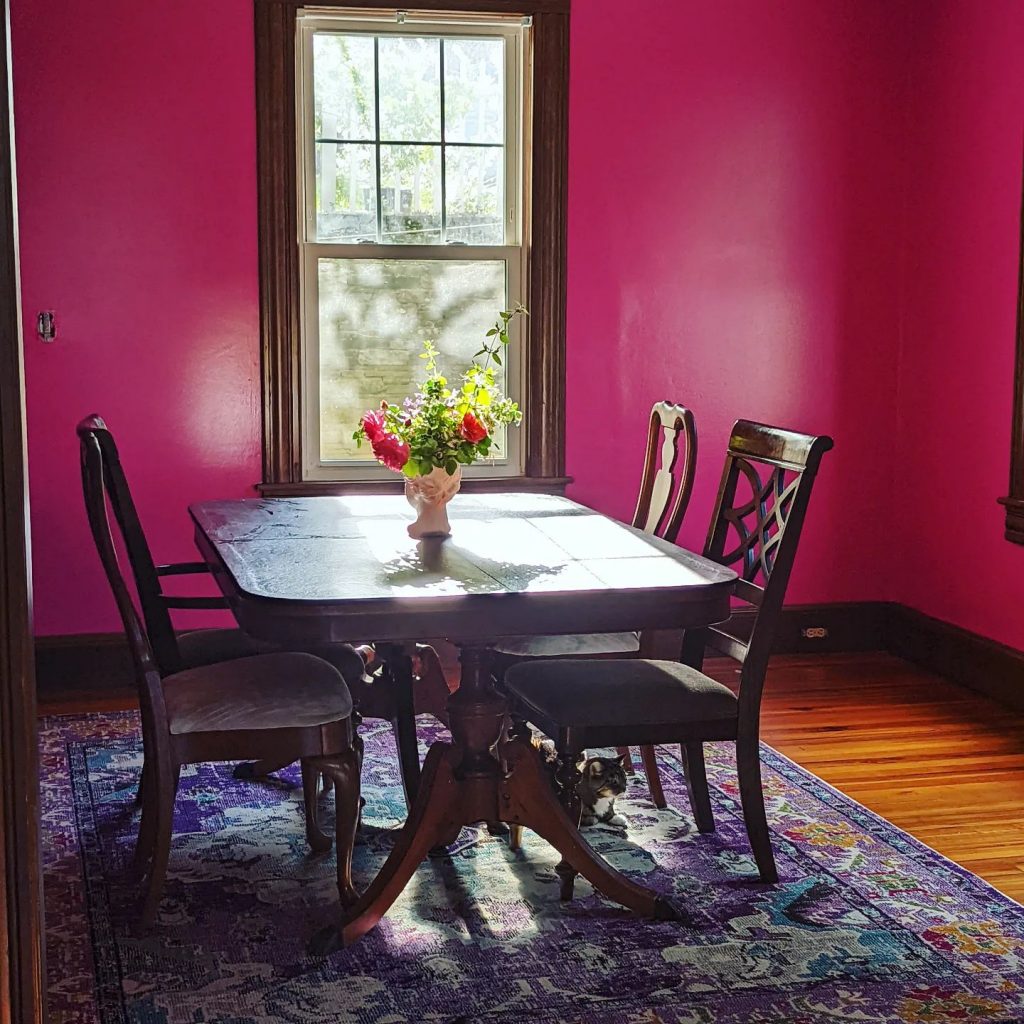 Hot Lips is the perfect hot pink to make a statement with your front door! Via thehouseofdivine.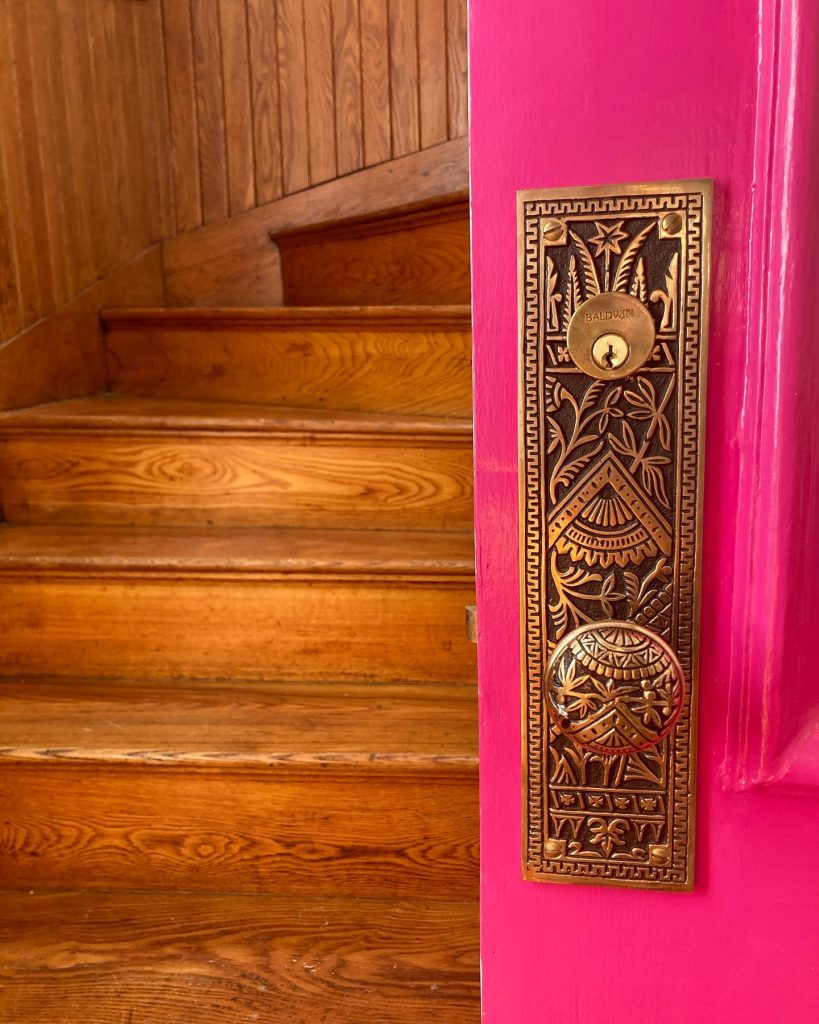 Hot Lips by Benjamin Moore looks great in these painted kitchen cabinets and island when combined with turquoise wall tiles. Image via megagirl.