Benjamin Moore May Flowers
Benjamin Moore May Flowers 1324. This bubbly shade of pink offers vibrant versatility. This bubbly shade infuses your space with an invigorating energy that seamlessly blends vibrant playfulness with elegant style. Amazing blue and pink living room designed by Kendall Wilkinson Design.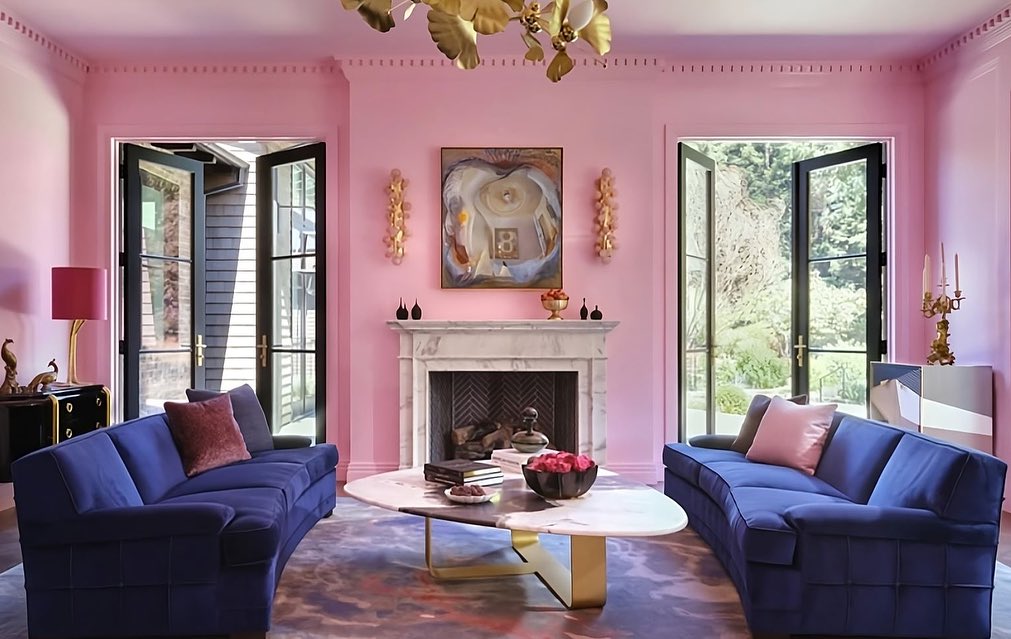 Pair this lively blush pink with contrasting elements such as bold navy blue accents for a striking contemporary look, or with soft whites and gold accents for a touch of sophistication and romance. Its adaptability makes it equally comfortable in modern, bohemian, or even minimalist settings.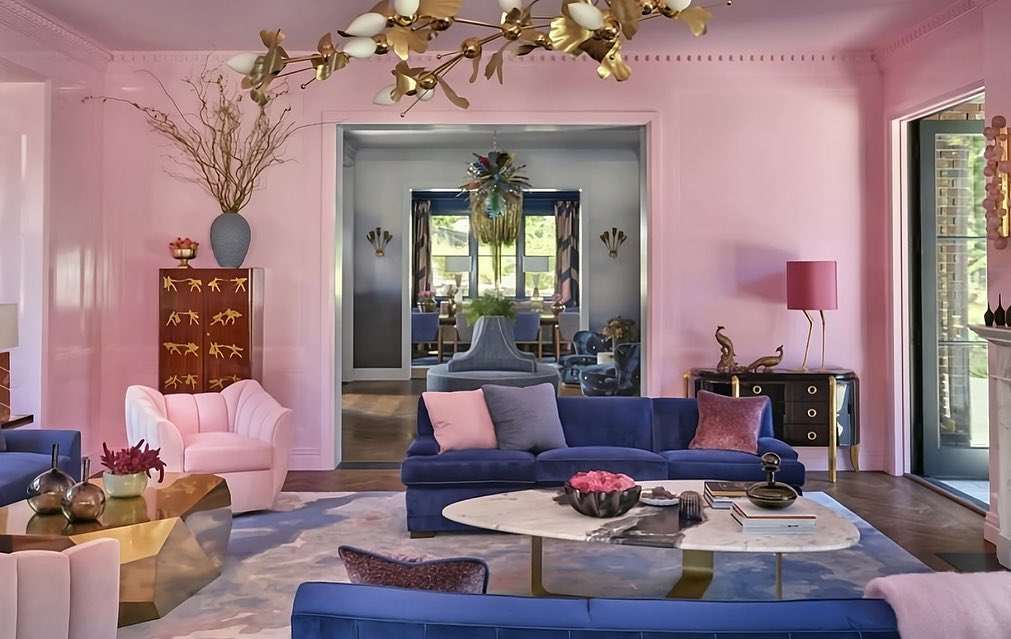 Benjamin Moore May Flowers is used in this living room for making impact by it's use not only on the walls, but the ceiling and trim as well.