Benjamin Moore's Most Popular Mustard Paint Colors
Mustard Magic: Embrace Warmth and Style with Benjamin Moore's Most Popular Mustard Paint Colors.
Mustard paint colors have been gaining popularity in interior design, adding warmth, depth, and a touch of vintage charm to any space. Benjamin Moore, offers a stunning range of mustard hues that can transform your home into a cozy and inviting haven. In this article, we'll explore the beauty of Benjamin Moore's mustard paint colors, their unique characteristics, and how you can incorporate them into your interior design projects.
Mustard is having a moment. And, just like the condiment, a little can go a long way. Bring some zing to accent wall, a powder room or even your front door with our favorite golden hues

Benjamin Moore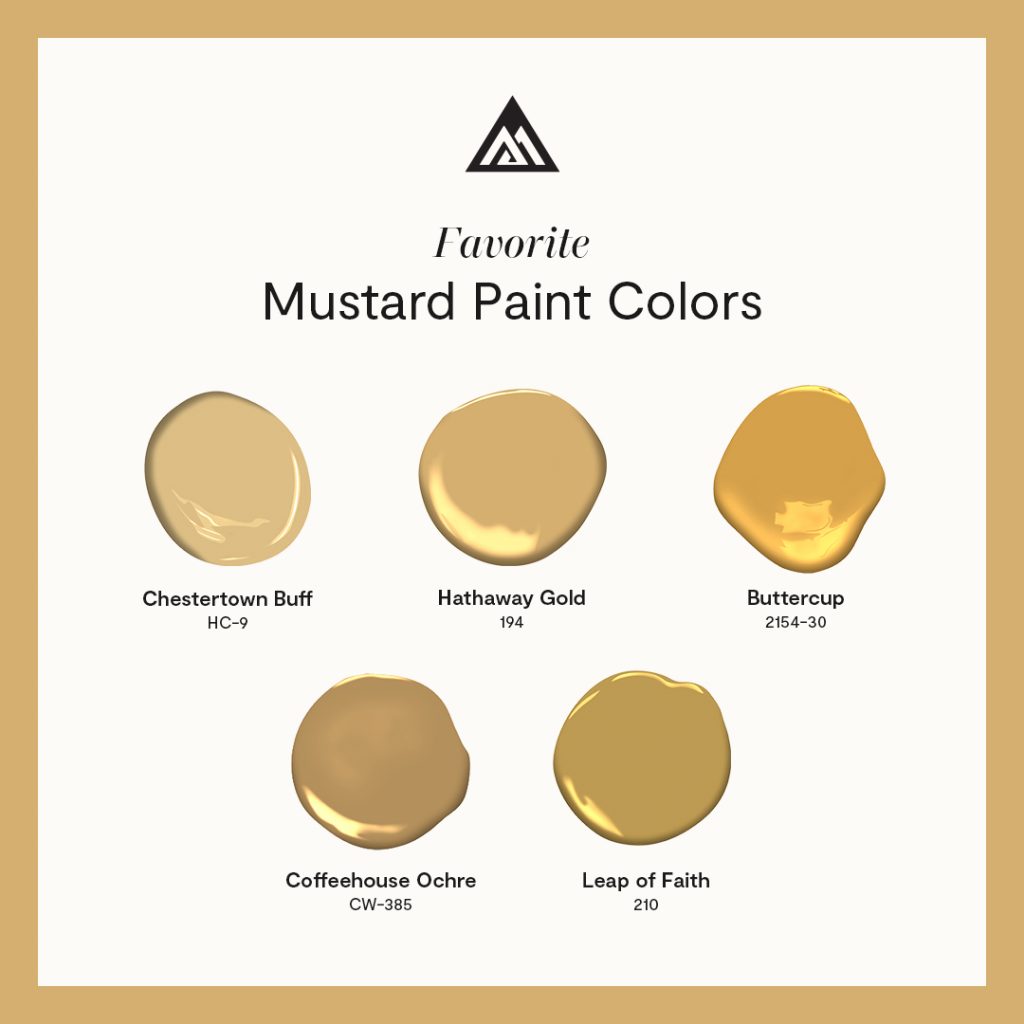 Mustard Paint Colors by Benjamin Moore
Real life homes painted in Benjamin Moore's most popular mustard paint colors.
Benjamin Moore Chestertown Buff
A sumptuous yet earthy honey hue that can enliven rustic and modern spaces.
Is it strange that this narrow hallway is becoming one of my favorite spots in the house? Painted the walls with Benjamin Moore HC-9 Chesterton Buff, which really warms up the space especially in the morning light. The ceiling is painted with 214 Valley View to brighten up the all ochre yellow tones.

momiji_haus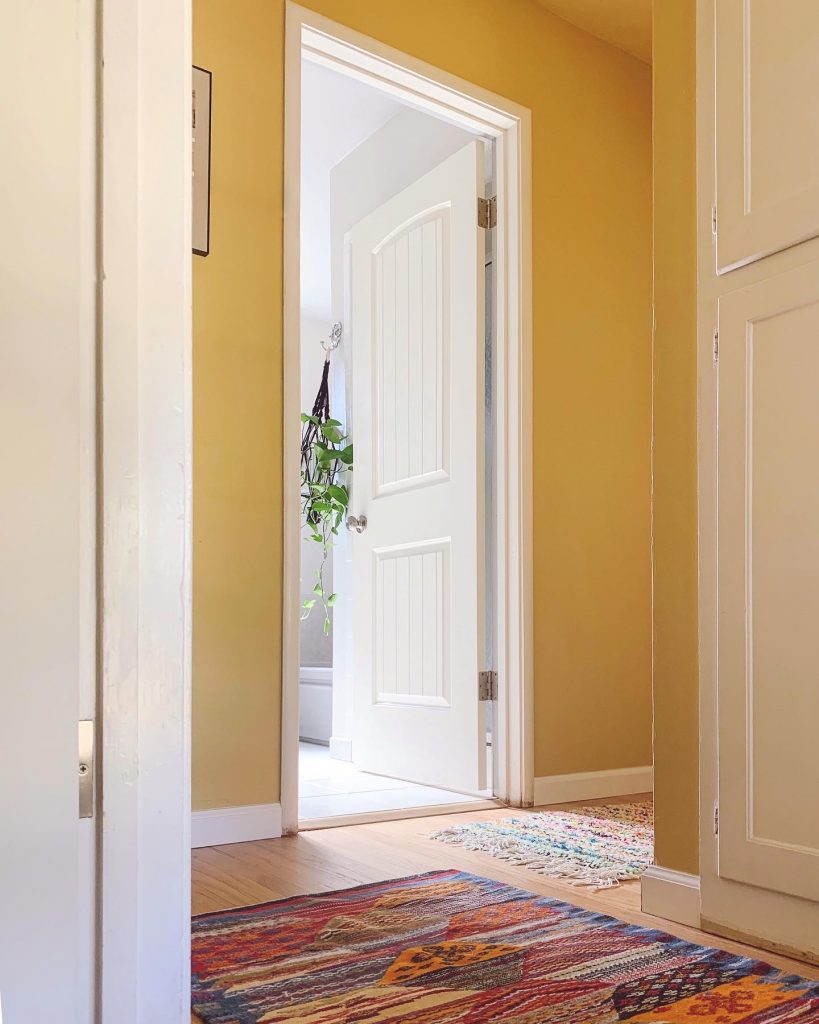 This mustard yellow was also used on the exterior of this storybook ranch. Via mjmresort.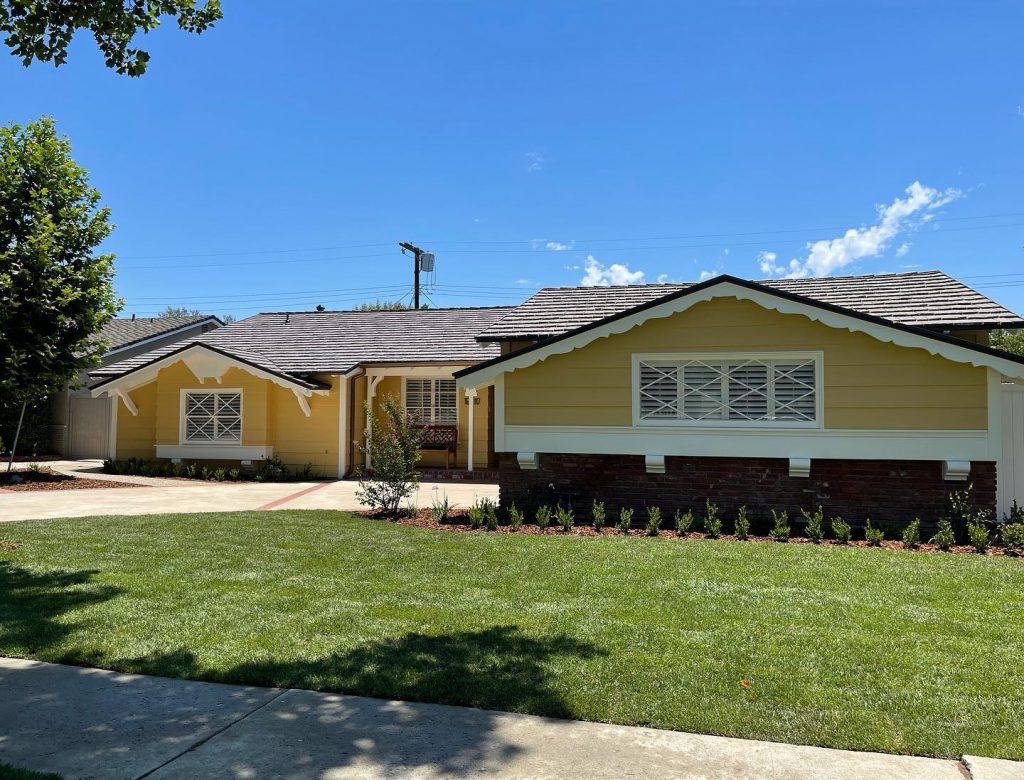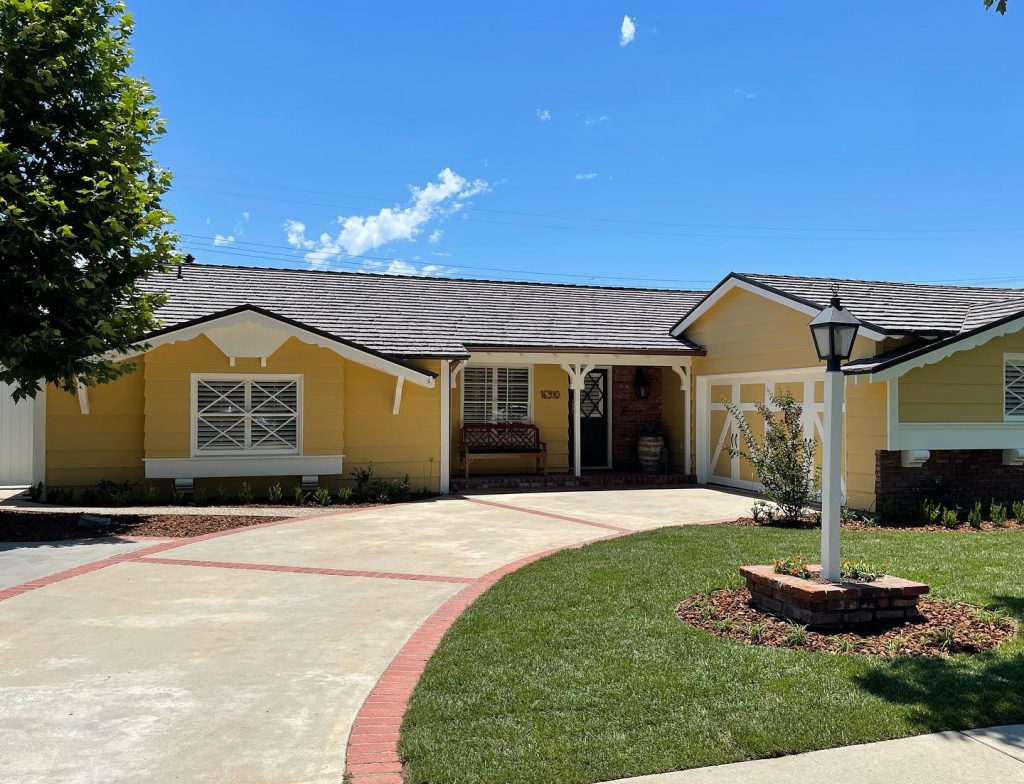 Benjamin Moore Hathaway Gold
An earthy gold deepened with a touch of orange.
Benjamin Moore Buttercup
Like its namesake flower, this yellow-gold can make a big statement even in small amounts.
Benjamin Moore Coffeehouse Ochre
Eighteenth century wallpaper and oil paint are the inspiration for this saturated yellow.
Benjamin Moore Leap of Faith
A deep, brownish ochre with the faintest hint of mossy undertone.
With Benjamin Moore's exquisite range of mustard paint colors, you can infuse your home with warmth, character, and a touch of nostalgia. From elegant and timeless hues to retro-inspired shades, the options are endless. Embrace the versatility of mustard tones and let Benjamin Moore be your guide as you embark on a journey to create a truly remarkable and stylish interior.