Charming Tiny Farmhouse:
When blogger Amanda Robinson and her family traded a spacious home in the city for a tiny farmhouse in Spruce Grove, Alberta, they more than made up for the square footage lost (1,100!) with the wide-open space (20 acres!) they gained. By Laurren Welch. Photos by Stacey Brandford.
To pack in as much as possible in this small kitchen, Amanda used Ikea's online 3d kitchen planner to reconfigure her layout and make room for a 16 foot island that stores bulky pots and pans. Minimalist iron and glass pendant fixtures cast plenty of light on the work spaces. Wooden countertops, shelves and stool tops add warmth.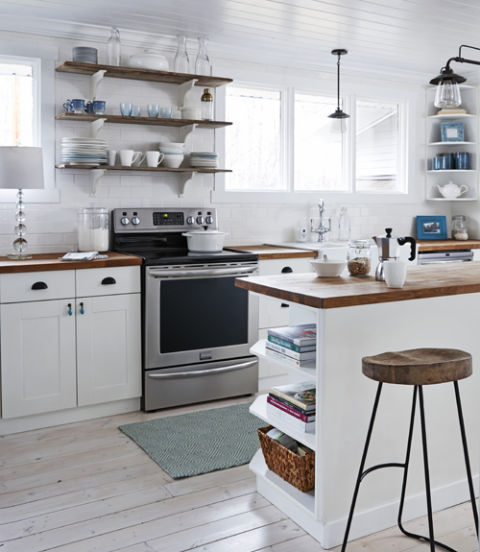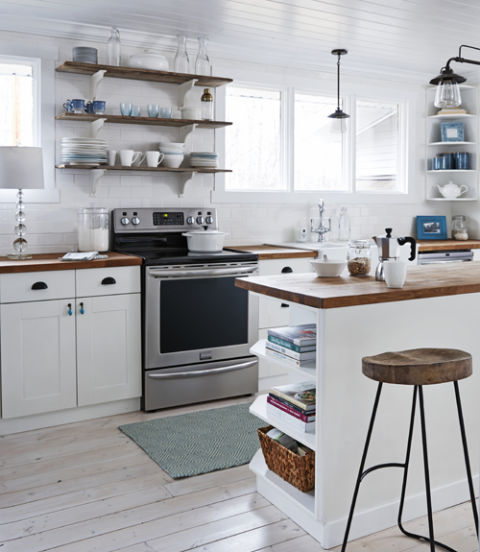 Four seater dining table in the breakfast nook to suit the family's daily needs. A single chair accented in bright blue adds a pop of color.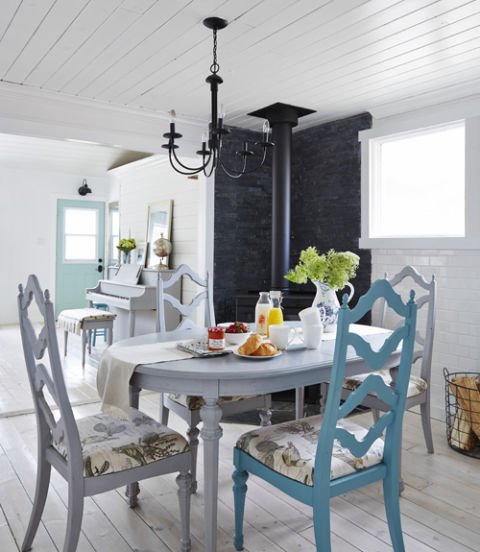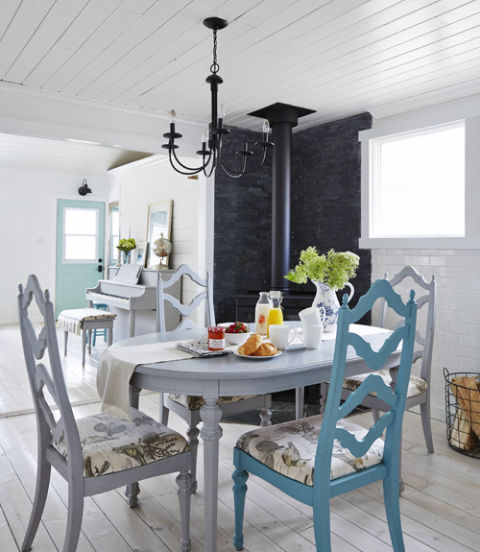 Light colored living room with blue accents, pine floors with a single coat of whitewash to allow the woods natural grain to show.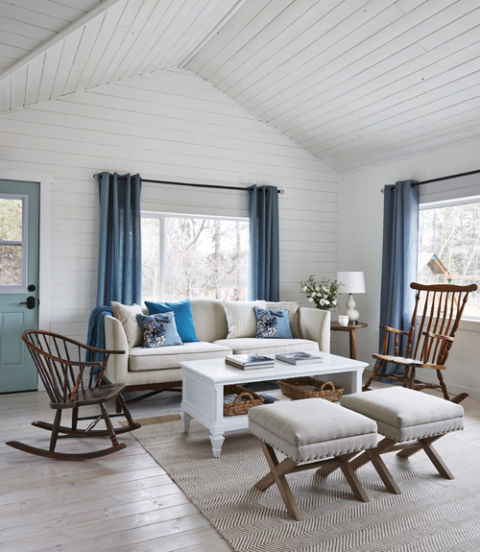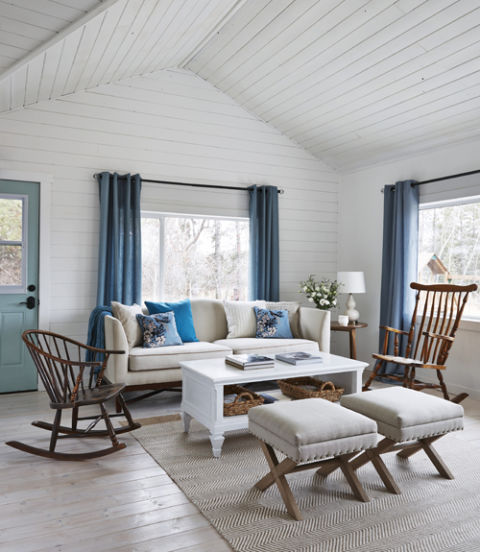 Blue and white bedroom.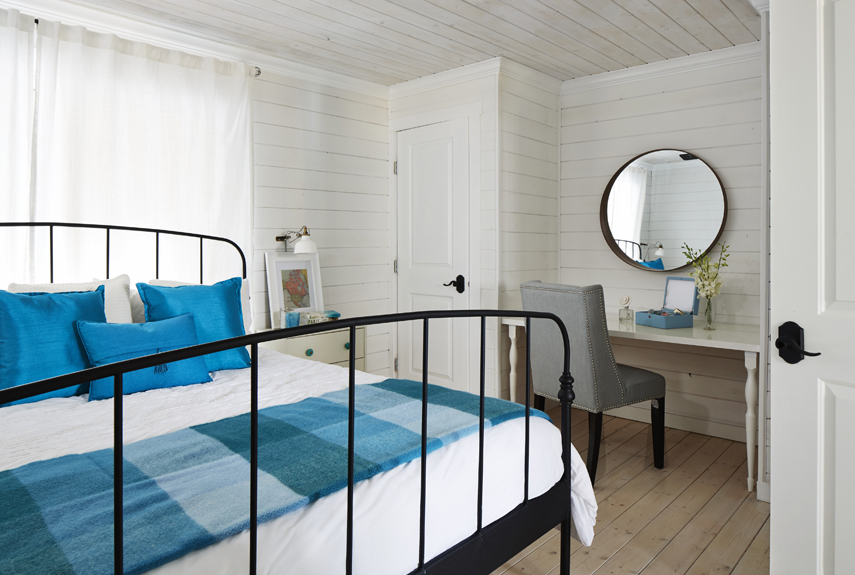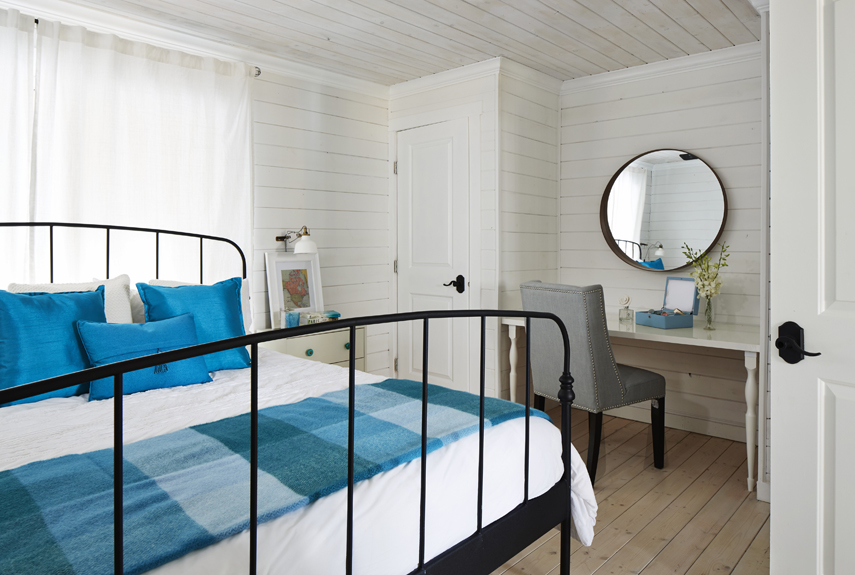 Piano painted in soothing gray-blue (Paris Gray By Annie Sloan Chalk Paint).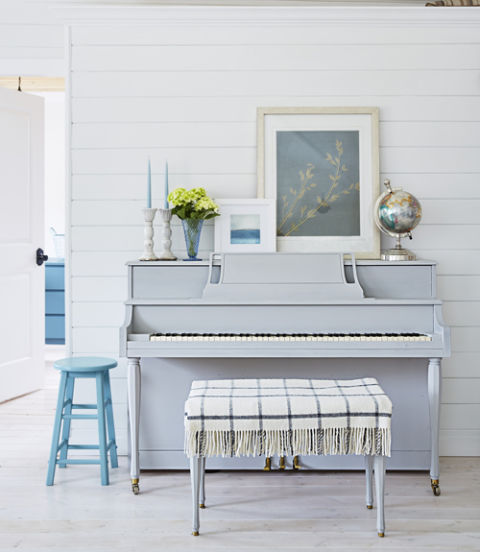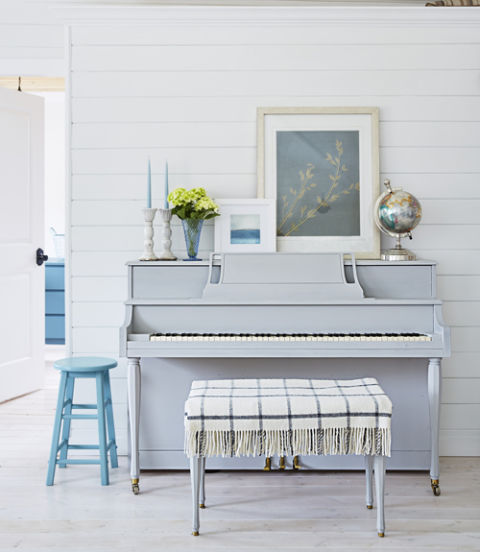 The laundry room was converted into a little room for the boys.