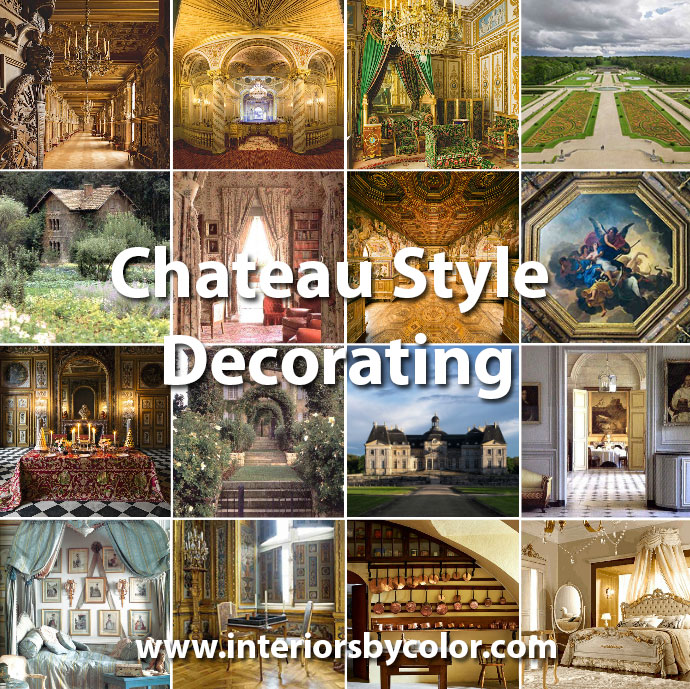 Chateau Style Decorating. Take a look into that special world that is France's grand historical houses, stately residences that are real homes. Take a look at amazing master bedrooms, drawing-rooms, hot houses. Peeling paint and rough hewn stone contrast beautifully with dramatic silk drapes and opulent chandeliers. Plenty of ornate gold details to feat your eyes on and sprawling manicured gardens.
Bedrooms with chateau style decorating featuring elegant draped canopy beds in the finest of silk fabrics.
Château de Sully, a castle in Burgundy, France.
The amazing ballroom in rich green with gold details.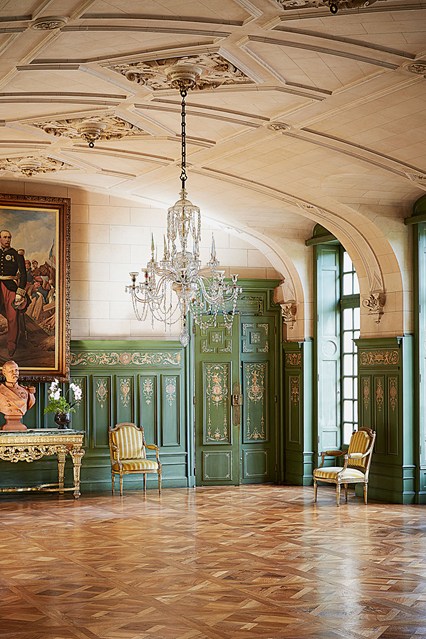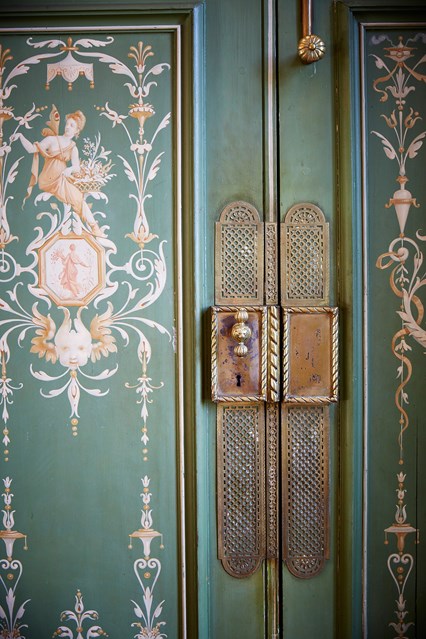 The chateaus country styled kitchen with copper pots adorning an entire wall.
Amazing Books on Chateau Style Decorating
For further reading on the topic of Chateau Style Decorating we recommend these great books!
The French Chateau: Life, Style, Tradition
A journey across great chateaux French homes through the seasons by author Christiane De Nicolay-Mazery and photographer Jean-Bernard Naudin. Take a look at some of the wonderful images out of this book below.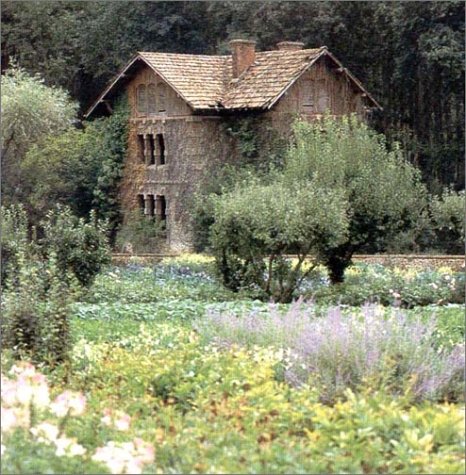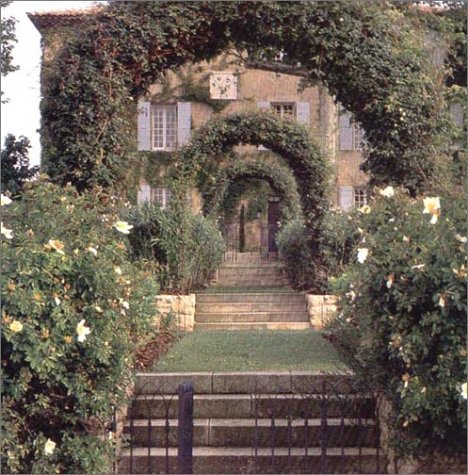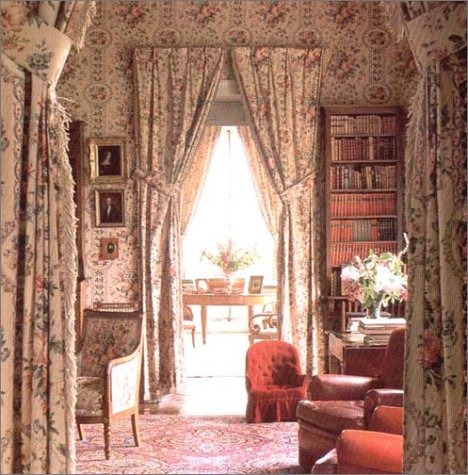 A Day at Château de Vaux-le-Vicomte
An insider's tour of the magnificent seventeenth-century castle and gardens, conceived by Le Vau, Le Brun, and Le Nôtre, that inspired the great châteaux of Europe. Vaux le Vicomte's rich history began in 1641, when infamous finance minister Nicolas Fouquet bought the estate and enlisted architect Louis Le Vau, decorator Charles Le Brun, and garden designer André Le Nôtre to transform it into a lavish residence.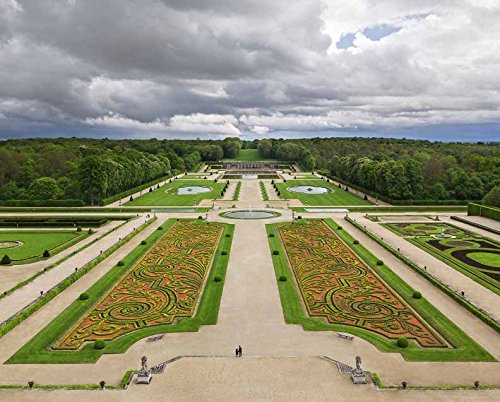 A Day at Château de Fontainebleau
This comprehensive, superbly illustrated, slipcased volume recounts the history of the palace and brings to life the splendors of French culture and history. A visit to the exceptionally well-preserved Fontainebleau—one of the few royal residences left intact during the French Revolution—offers unparalleled access to French history, art, and architecture. By author Guillaume Picon and photographer Eric Sander.