Chic Manhattan Townhouse by Timothy Whealon
A New York City home that's young, fun, unpredictable and not just another pretty space.
The living room of this Manhattan townhouse bears the hallmarks of a project designed by Timothy Whealon, from the tranquil wall color to the subtle mix of textures and ethnic objects as well as the artful blend of antiques and the new, clean-lined furnishings of his own design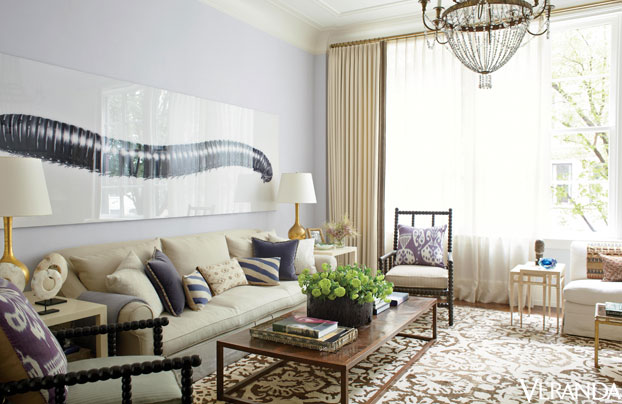 Taken together, the decor is as refined as it is serene. But in typical Whealon fashion, there is also a disarming twist: Hovering on the wall over the nine-foot-long sofa is a twelve-foot-long photograph of a giant caterpillar by the Brazilian artist Fernando Laszlo. With the addition of that one provocative element, a space that could have been merely beautiful becomes unforgettable. "I wanted this house to be young, fun, unpredictable," Whealon says.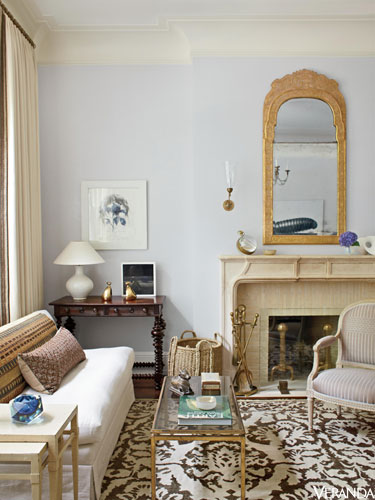 It takes more than just daring to pull off a playful room like this one. It takes a confidence borne of a mastery of the basics. Whealon, a designer based in New York, is on firm ground. He studied art history in college, then worked as a banker. Craving a creative field, he moved to London to train at Sotheby's. Back in New York, he apprenticed at the auction house, focusing on antique furniture and the decorative arts.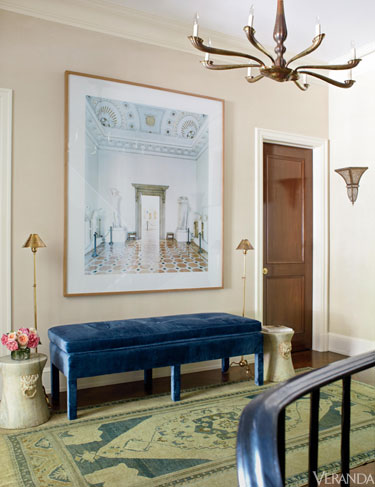 Since founding his interior design firm sixteen years ago, he has brought his wide-ranging experience to all of his projects, whether he is decorating his own Hamptons beach house or a client's luxurious villa on the Monaco-France border.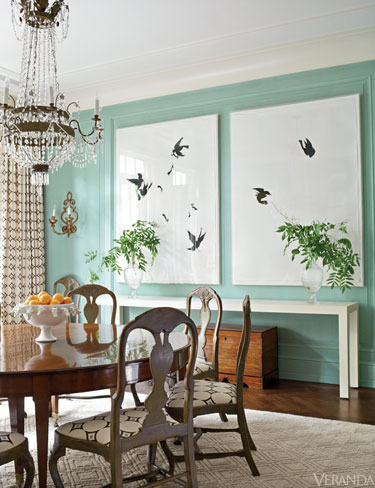 When Whealon was hired to renovate this six-story townhouse—a nineteenth-century structure retrofitted at some point with an Art Deco facade—he found a residence stripped of its original period detail.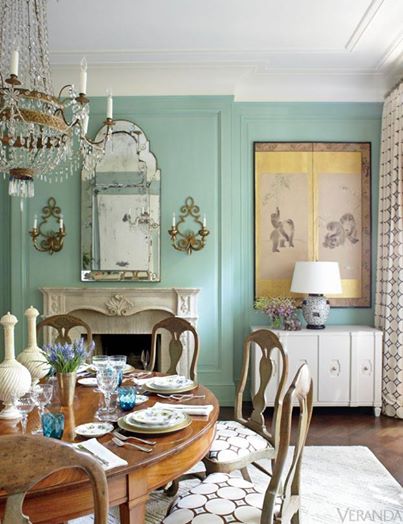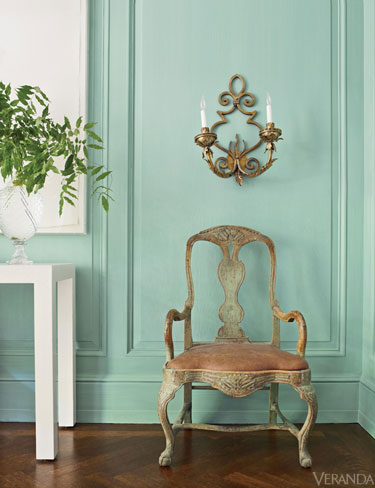 Charged with restoring its traditional character, he transformed the interiors down to the smallest touches. He added classical paneling to the entry hall and dining room, where he had the moldings spaced to perfectly frame two pieces of art. Whealon also found the house's five antique mantels, including an eighteenth-century Italian stone fireplace surround for the dining room.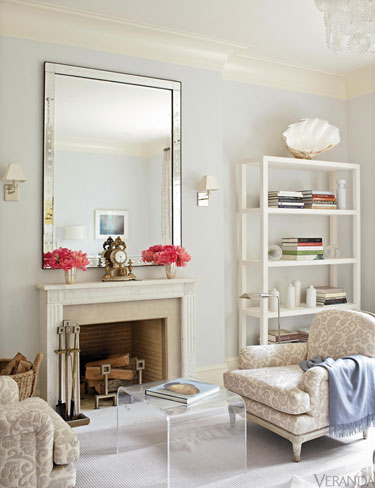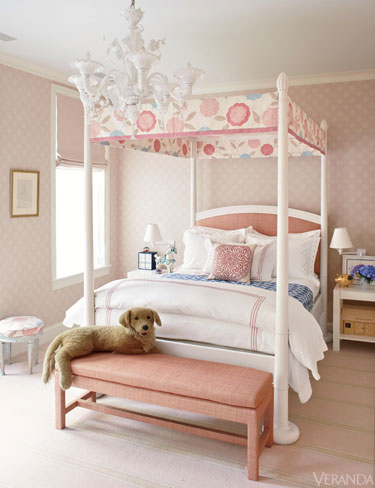 Whealon, a globe-trotter, enlists experts in far-flung places to create authentic elements. In the living room, the linen curtains' Victorian trim was embroidered onto burlap by artisans in India. He had wall lights made in Morocco for a stair landing.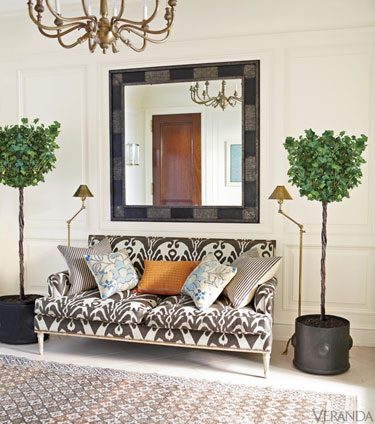 This newly tailored townhouse, with its waxed Venetian plaster walls and crystal chandeliers, has a dressy formality that could have felt austere—but not when mixed with funky 1950s lamps, ikat pillows and eye-catching contemporary art. Leave it to Whealon, not to mention the creature over the sofa, to lighten the mood.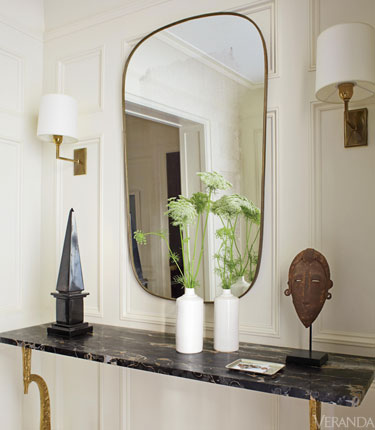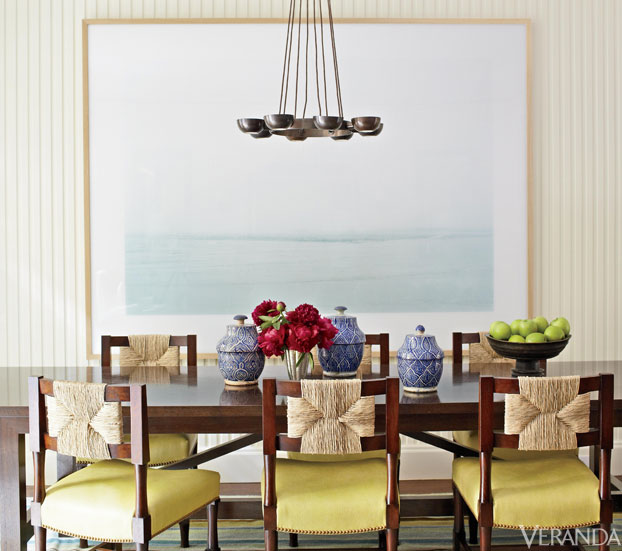 Interior Designer: Timothy Whealon (timothywhealon.com)
Source: Veranda