In Pursuit of Beauty by Timothy Whealon
In Pursuit of Beauty by Timothy Whealon:
"An appealing approach to creating elegant, worldly interiors that are rooted in the comforts of home. Interior designer Timothy Whealon is beloved for his accessible style, his seamless blend of classic and modern influences, and his skillful use of artwork and antiques, thanks to an extensive knowledge of fine and decorative arts. Whealon's design philosophy finds its roots in classicism; however, he approaches each project with a fresh, twenty-first-century eye that makes it both modern and timeless. He doesn't believe in interiors that look "decorated," as if everything has been done at once. Rather, he layers items from different periods and cultures, artfully mixing the pristine and the patinated.
This book is the first to showcase Whealon's interiors, from an airy New York penthouse to a gracious Mediterranean-style villa to a casual beach cottage. Whether urban or rural, grand or intimate, each project exhibits classicism alongside comfort, careful attention to detail, and undeniable appeal. Many of the projects included have been newly photographed for this book, and each is a testament to Whealon's exquisite taste and understanding of how people live today."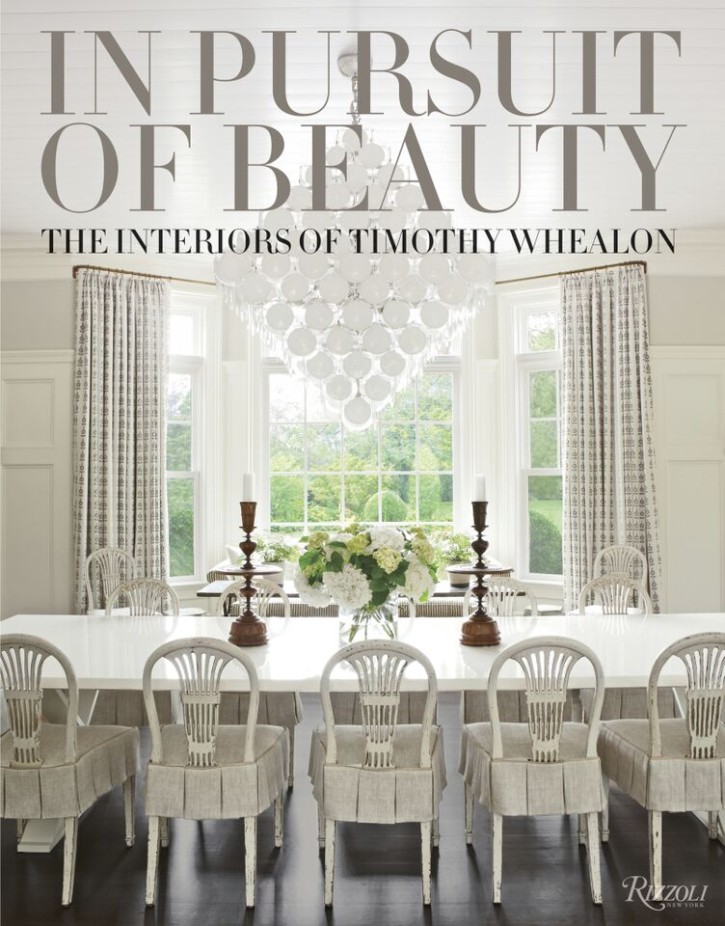 Charmed by Timothy Whealon's perfectly harmonious penthouse on Manhattan's Gramercy Park, featured on page 98? The designer's serene urban aerie reappears in his new monograph, In Pursuit of Beauty, to be published this September by Rizzoli, alongside a Hamptons glass house, a Monaco villa, and other recent projects. "With a European's reverence for history, a New Yorker's need to stay on the cutting edge, and a Midwesterner's sense of practicality," Whealon Writes, "I strive to create rooms that are airy, edited, rooted in the past, and informed by the present."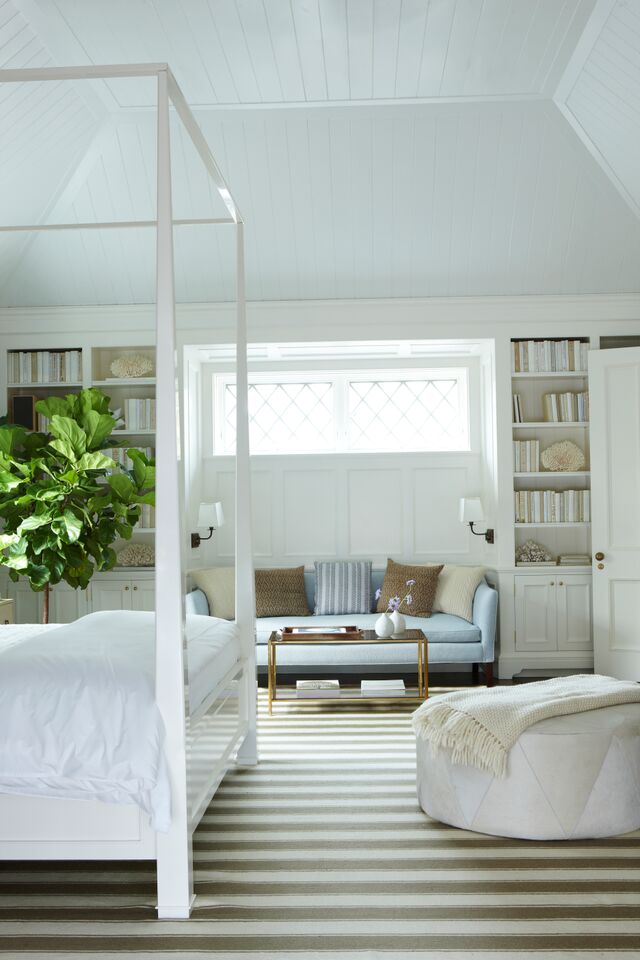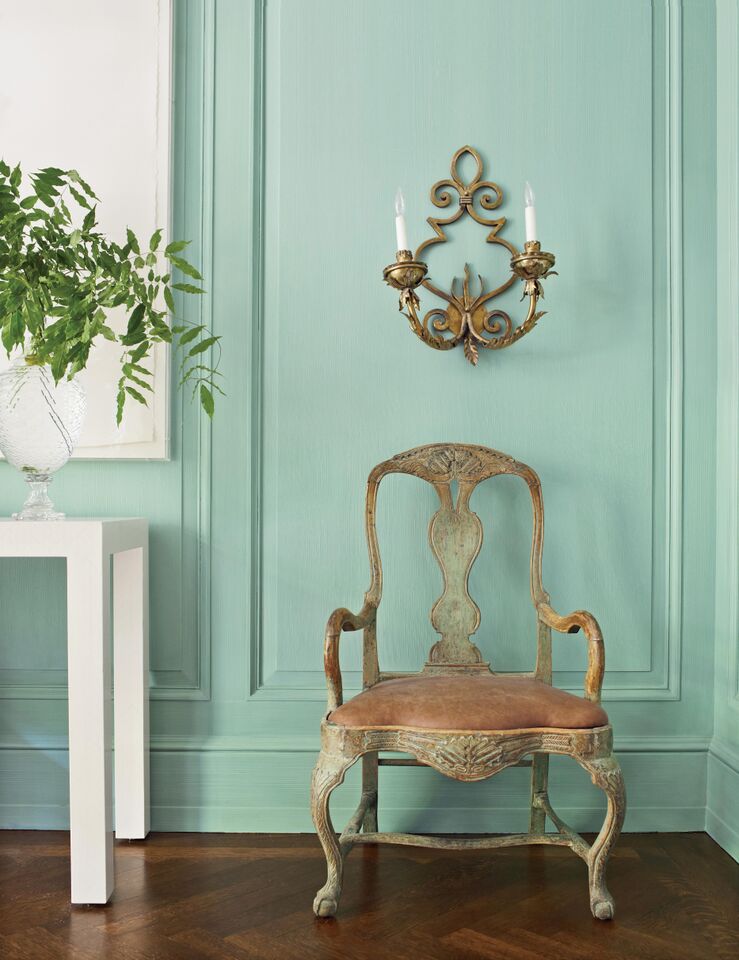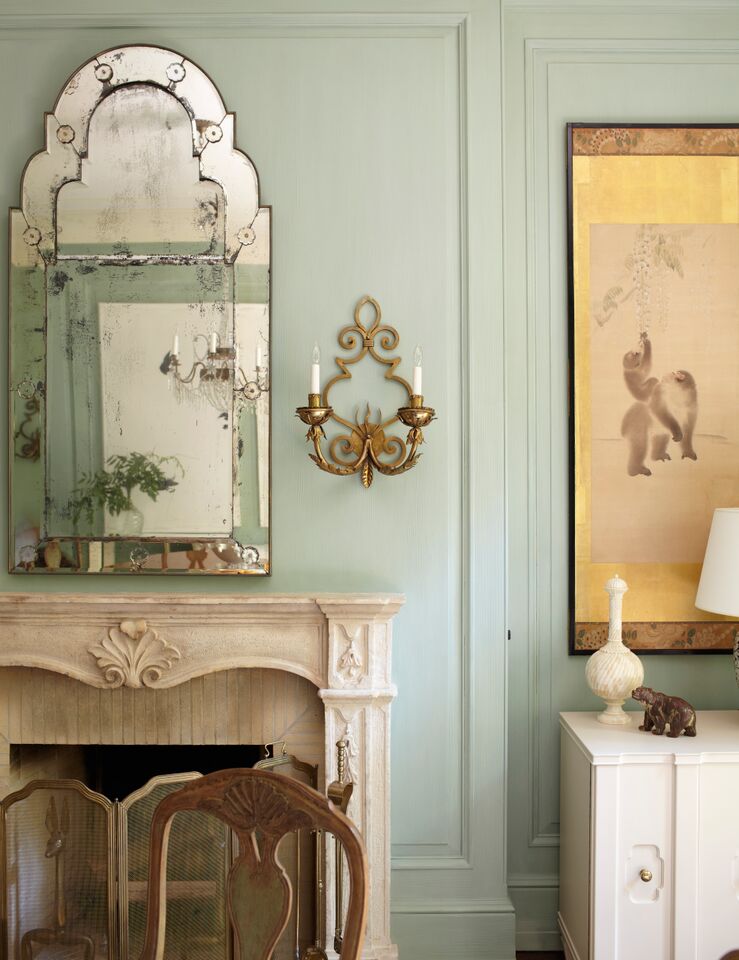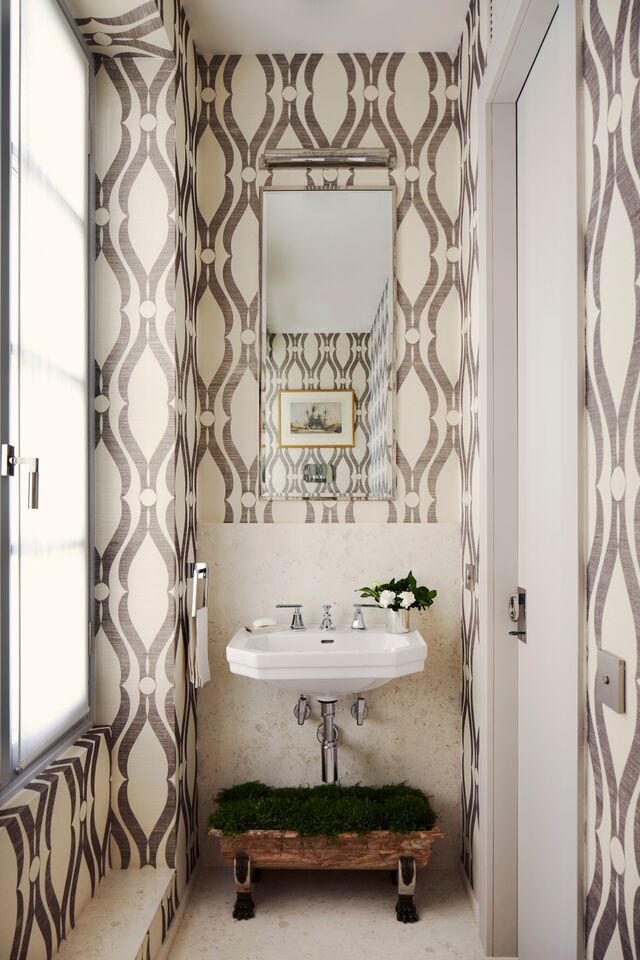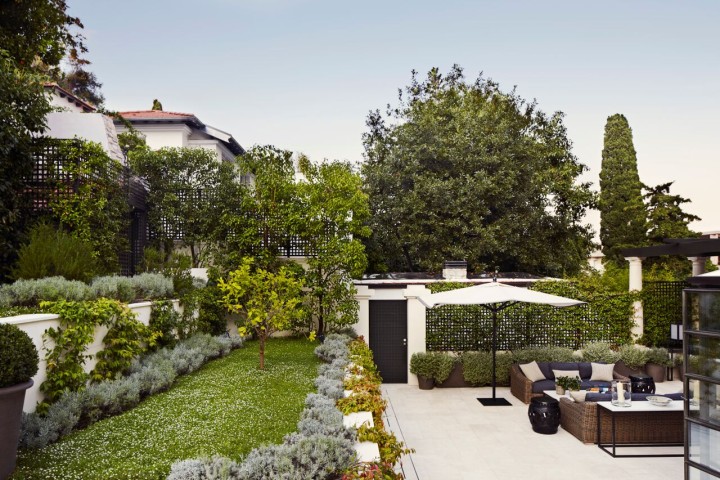 The Long Island country house dining room that appears on the cover of "In Pursuit of Beauty" creates a "wonderful dining experience," said Whealon. "I've had dinner there and it is so fun. You can seat 14-16 people at the main table and a few at the settee and a bistro table in the large window behind it." Antique Swedish chairs with custom pleated linen slipcovers surround a high-gloss white lacquer trestle table that is "indestructible," said Whealon, and injects a strikingly modern note in a traditional context. So does the 1960s glass Vistosi disc chandelier.