Classically Eccentric and Pop Apartment
Daring and quirky pop 16th century apartment in Paris that breaks the traditional codes without going overboard.
The entrance to the apartment sets the tone. The parquet floor was whitewashed to give some clarity and modernity. Heather luster Serpette market in Saint-Ouen. Flamingo Design and Nature ont he stairs. Console and antique market Paul-Bert, Saint-Ouen mirrors.
The Lounge chairs are Eames (Vitra), two pillows (Lindell & Co, Two Thousand Eight). Sofa (RV), cushions (Two Thousand Eight). Mottled blue light to Ahetze chips in the Basque Country. Above the buffet tailor-made to hide the TV, table bought at an exhibition on the wedding dress (gallery Pixi). On the right floor, a bullfighting cape bought at auction.
Cabinets painted in blue from Emerye & Co. The large table, custom made and gold leaf, is flanked by chairs "Conference" Eero Farhi (Galerie Yves Gastou). The lights are surmounted by a custom suspension Carvay.
In the living room, the floor is dressed in a vintage belt. Family chairs were covered with fabric. Caravan and cushions Two Thousand Eight. Lights Caravan. Table "Bishop" of India Madhavi.
An oriental atmosphere in the bedroom. Bedside Tetrel. Picture of a Japanese artist bought at a fair. Suzani Heather ouzbeck the Basque Country. Textile Society. Philippe Hiquily lamp (Galerie Yves Gastou).
The hallway leading to the children's bedrooms upstairs dressed in a blue paint Farrow & Ball. On the wall, an old cuckoo, a panel of the ski slopes of Avoriaz, two mirrors rattan Vernaizon purchased a deer trophy (FLEUX). Mathieu Challières large aviary. Right in the bathroom, we see vintage Scandinavian style suspensions (KRD).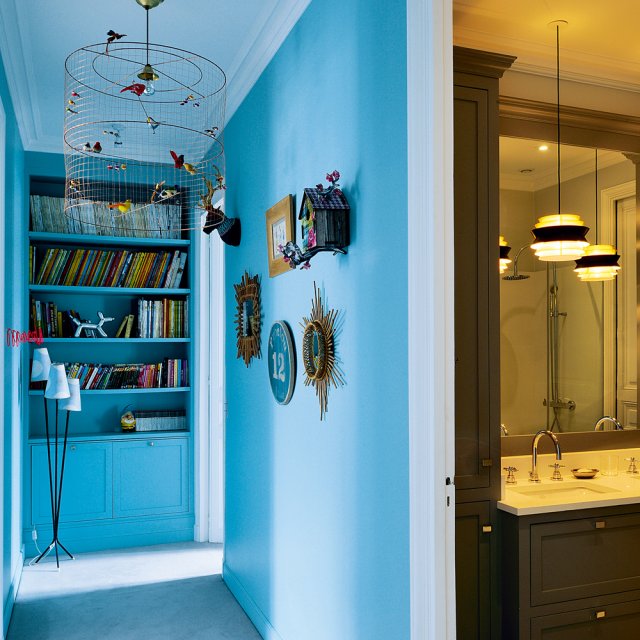 In the reading room, there is a cozy style with a sofa and a bench (Caravan) cushioned covered with old suzanis (Scenes from elsewhere in Saint-Jean-de-Luz).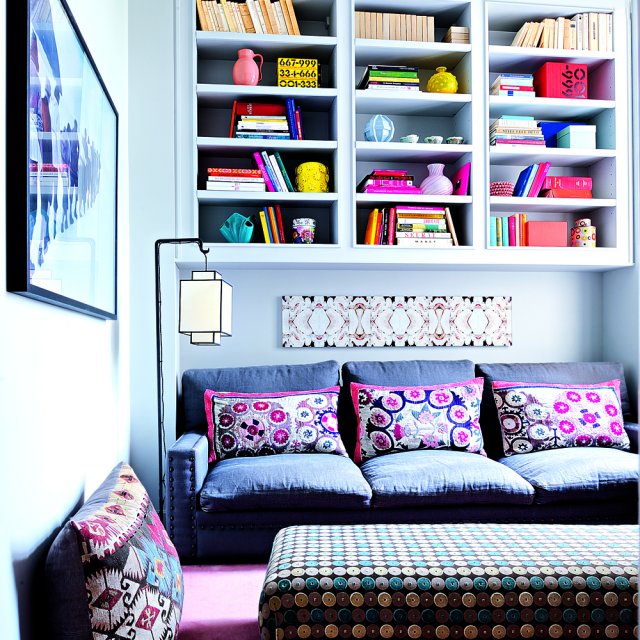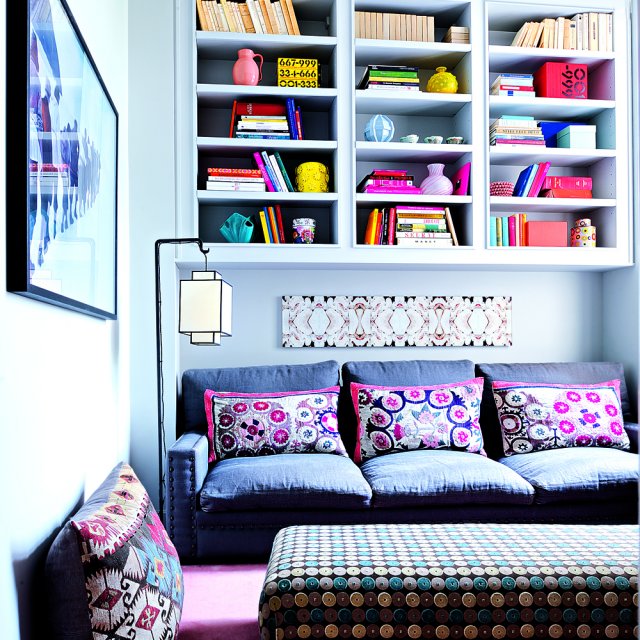 via Marie Claire Maison (www.marieclairemaison.com)