Cobalt Blue Concrete Basins
Double cobalt blue concrete basins are the main feature in this beautiful bathroom found in the home of a couple of backpackers in Java, Bali.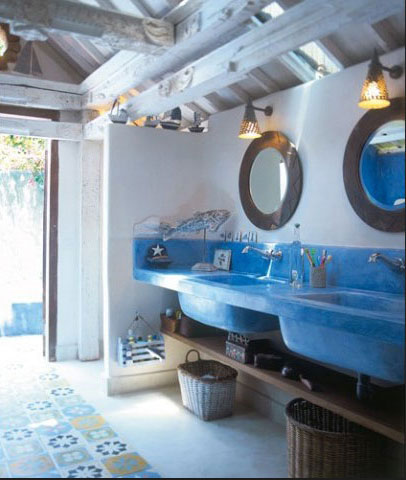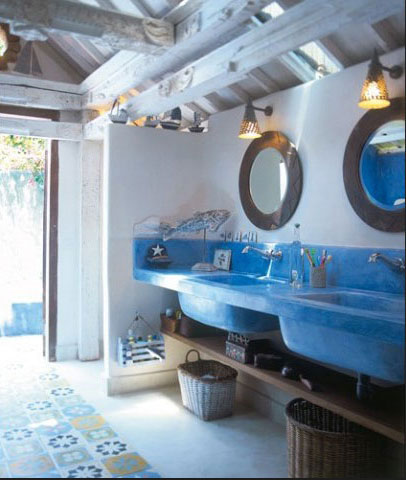 Amazing white washed joglo beams adorn the ceiling and bring in some of that Balinese style which works very well combined with Western elements such as the concrete wash basins. The polished concrete floors and tiles not only look great but they help keep the bathroom cool underfoot!
Location: Java, Bali
Photo: Jacob Termansen
Site: Maison and Deco