Garden pathway ideas to help you with your creative gardening process. Paths and paved areas help to extend the architectural elements of the home into the garden and help to blend the manmade with nature. Paths help to enhance the appearance of plants by adding contrasting textures. Foliage looks better up against paving than when seen against grass.
Paths help to create a framework in your garden, it divides the garden into areas for planting, it helps create access to garden beds and are the means by which a garden is displayed. Paths can create a mood for the garden, whether they be straight or winding, you can make the garden look formal or informal.
With paths you can create a beautiful garden that is successful without the need to use lawns.
Two Types of Paths
Main Arteries: wide enough to walk two abreast and Narrow paths: to allow access for weeding and plant maintenance. So one is for walking and enjoying the garden and the other is for practical purposes.
A formal garden path with a well designed garden.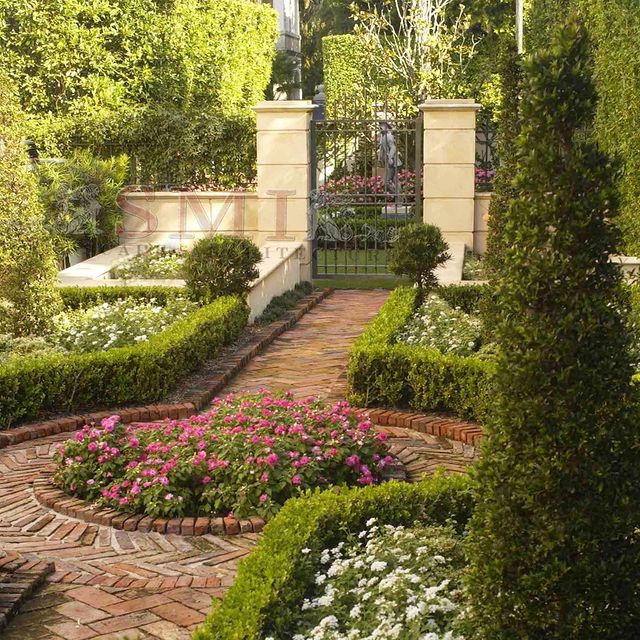 Here is a narrow path with cobblestones that add a sense of magic while not detracting from the wonderful colorful flowers. The lines indicate movement leading the visitor through the scenery. Delightful display of nigella, foxgloves, lavender and oregano.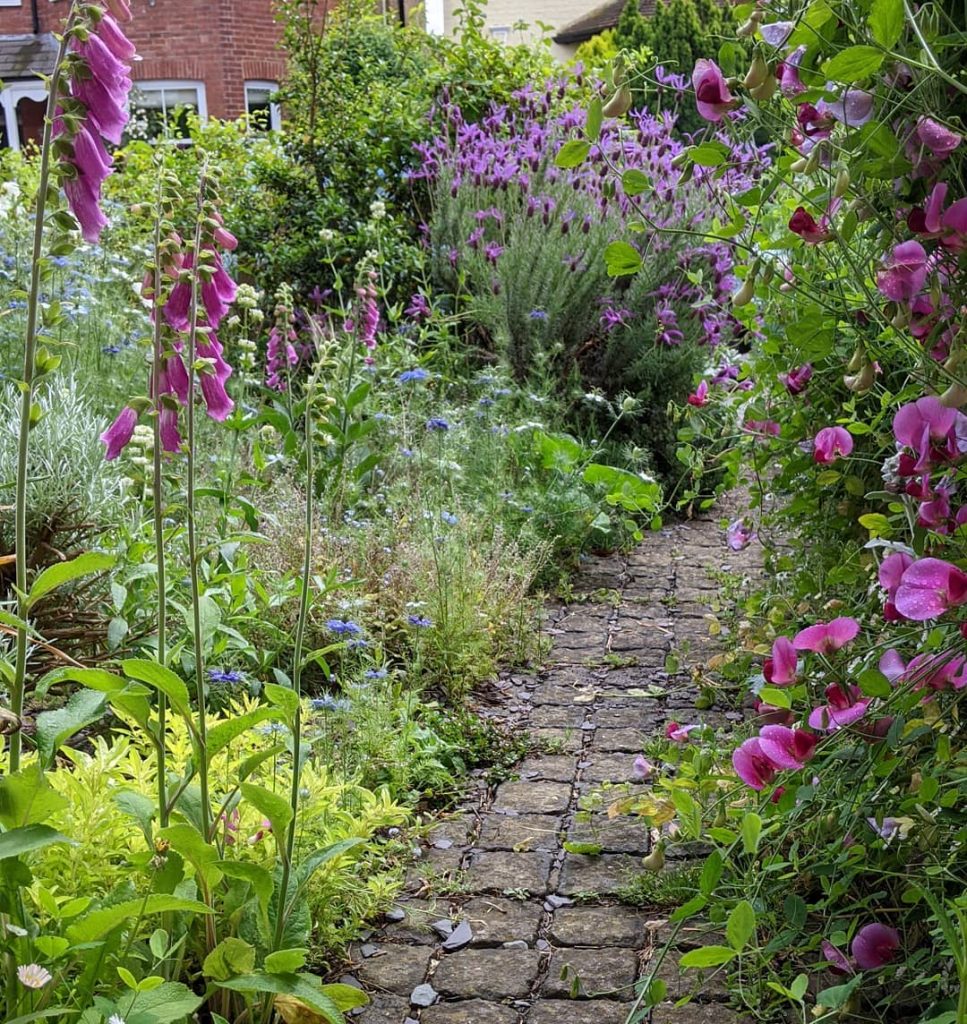 Here is an example of a straight garden path that serves as a main artery, a picturesq stroll leading to a birdbath and gate.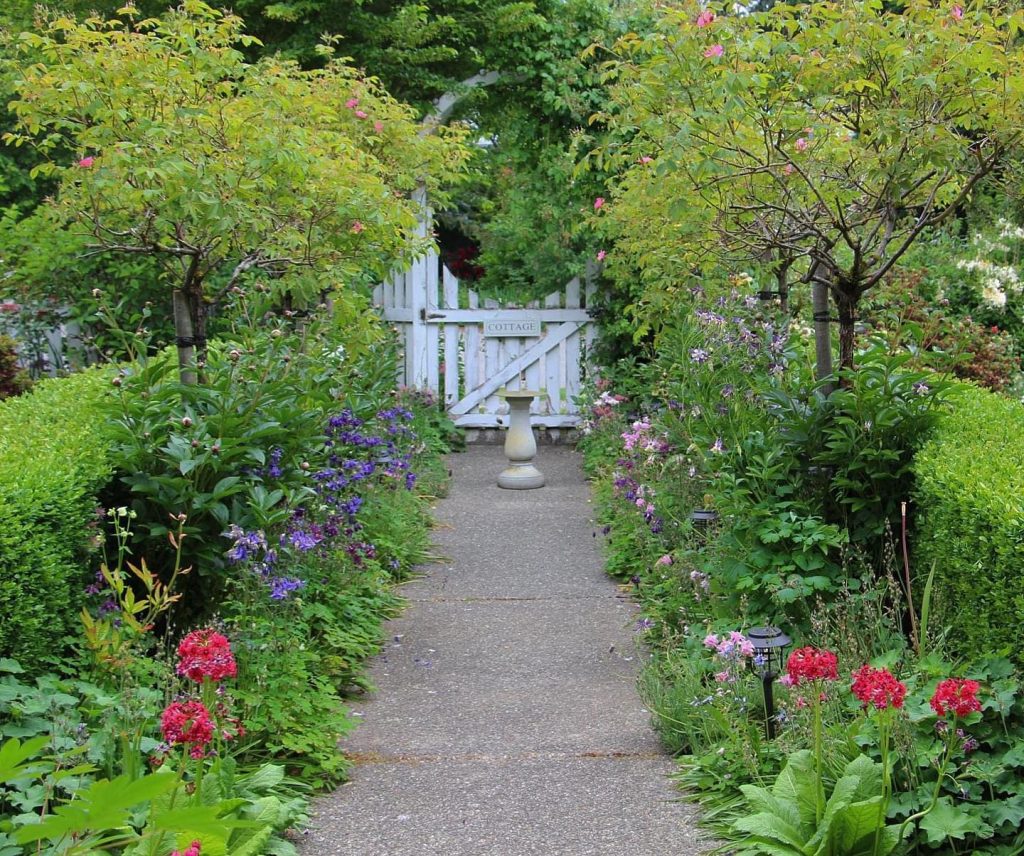 Natural stone of various shapes, colors and sizes make charming paths. The random shapes and aged surfaces of natural stone create an informal and aged look. The irregular gaps make room for creative planting. Common types of quarried stones are granite, sandstone and limestone. Large pieces make the most stable paths (3-4 inches thick, 8-10cms).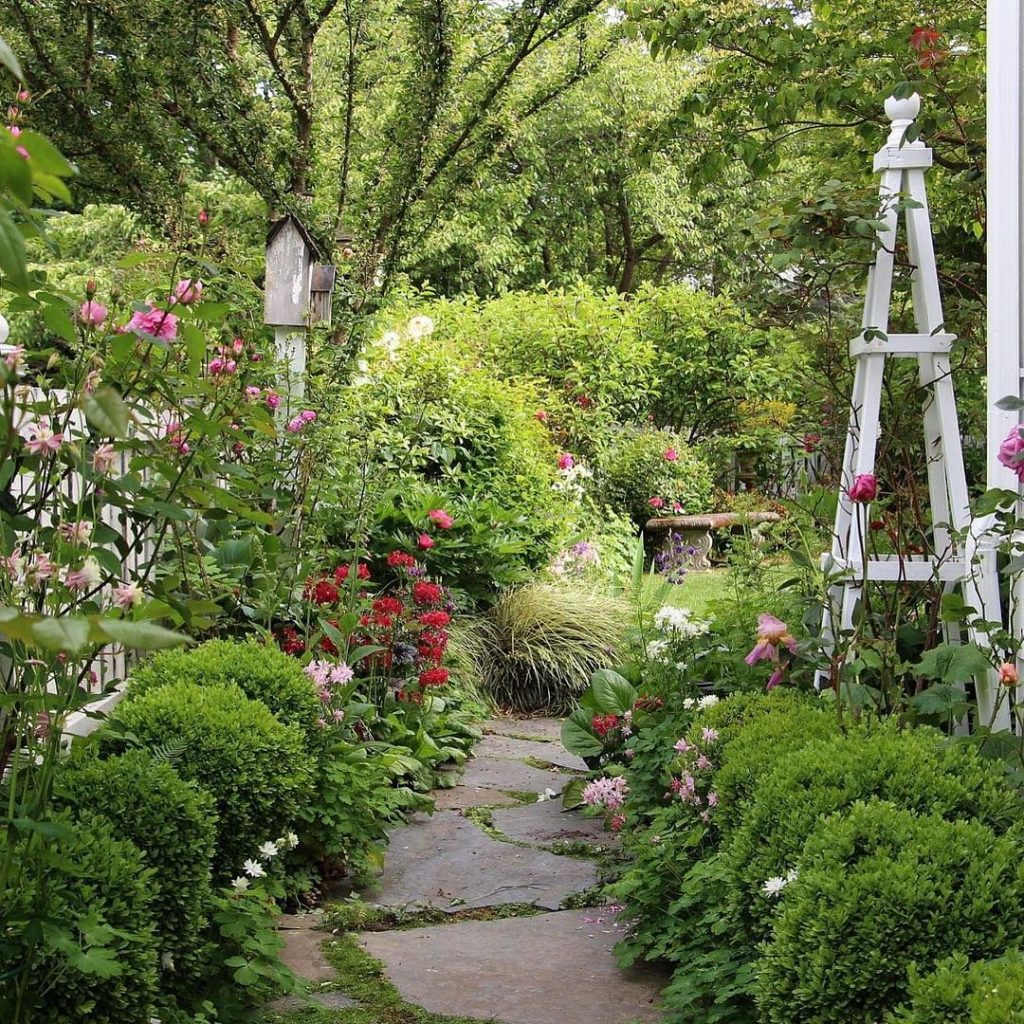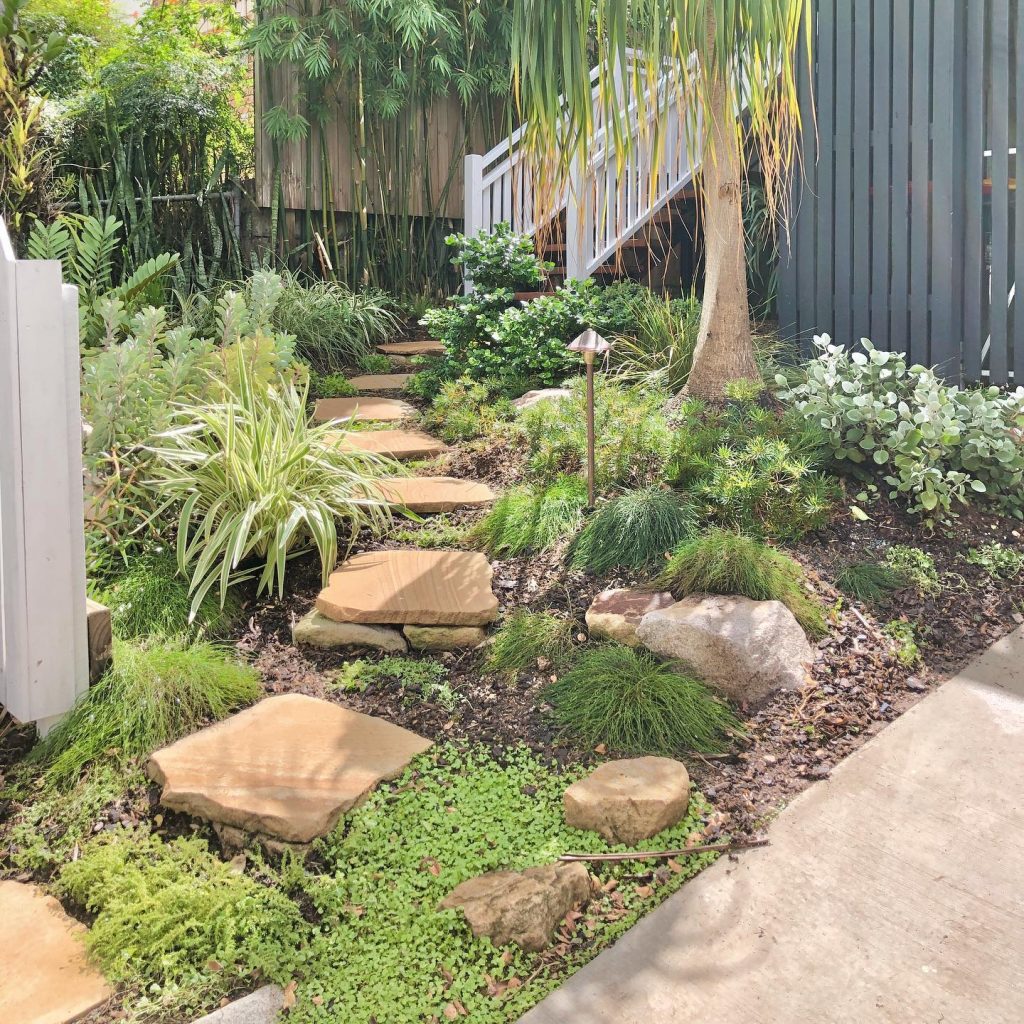 This path has pockets of opportunity with campanula flowers planted for spots of color.