Country Bedrooms Inspiration for 2023
Country Bedrooms Inspiration 2023. Country style that will inspired you from French Provincial to modern farmhouse, to contemporary country – beautiful country bedrooms.
Classic Country Bedroom Inspiration
 'Sweet Pea' wallpaper is complemented by two Tasha Textiles prints – 'Honfleur Reverse' on the armchair and eiderdowns in 'Jaipur'. The kilim rug came from Natalia Violet Antiques. Source House & Home via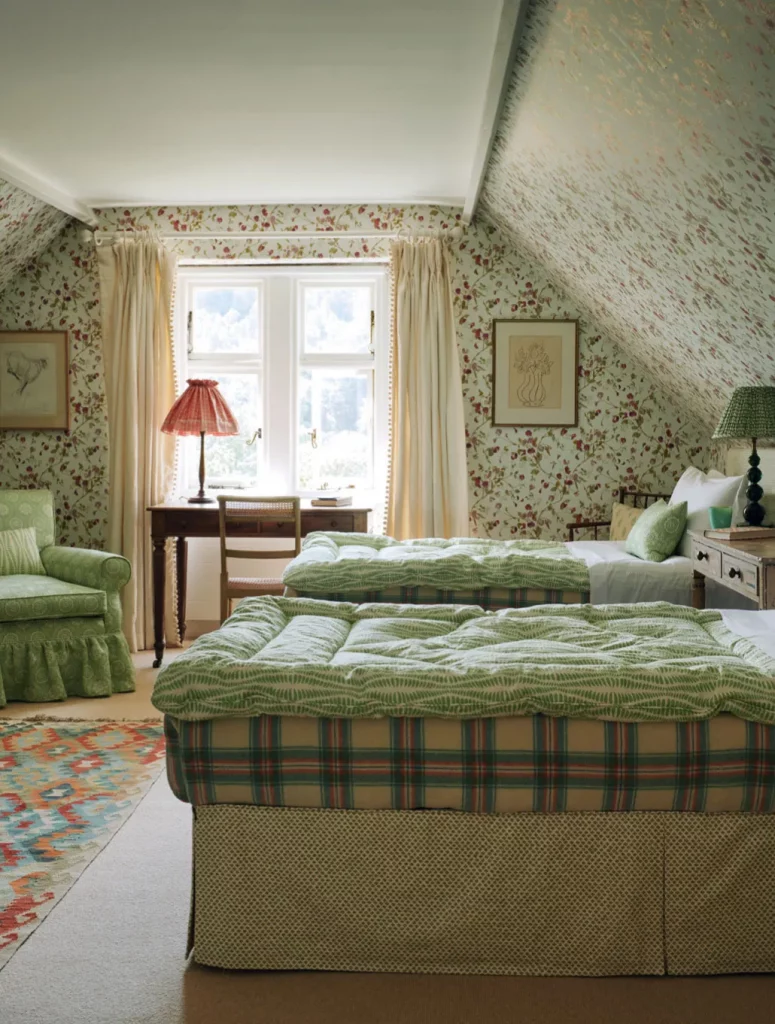 The bed canopy is in another pair of Tasha Textiles linens – 'Honfleur' lined with 'Circles', both in blue – which frame the headboard in 'Été Muscovite' by Tissus Tartares. A painting by Flora McDonnell hangs above the Marianna Kennedy lamp with a Pooky shade on the bedside table by Alfred Newall. (Source House & Home as above)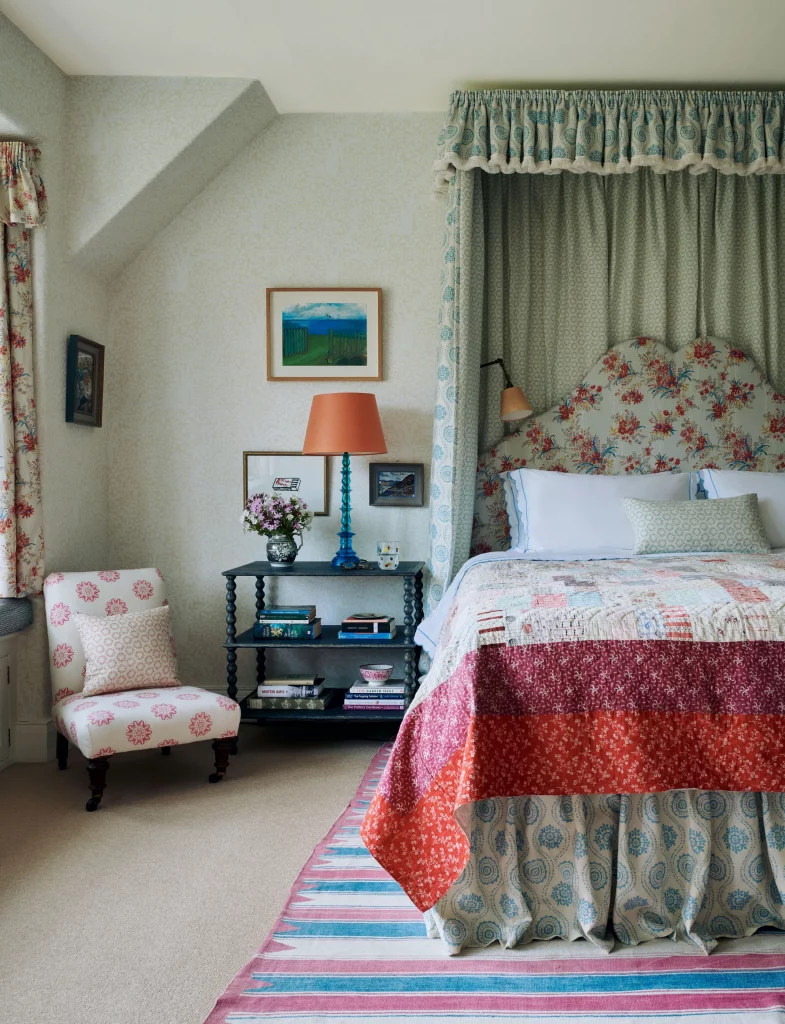 In the gorgeous 1950s farmhouse home of interior designer Penny Sheehan, vibrant tones and playful patterns are a key ingredient. Taking inspiration from the prolific Anna Spiro and also from a beloved piece of floral fabric she'd had stashed away for years, Penny saw the transformation of this sweet homestead as an opportunity to "spread her design wings". ⁠
⁠
"I always loved the palette of colours in that fabric, so I drew from that a lot," she explains.⁠ Via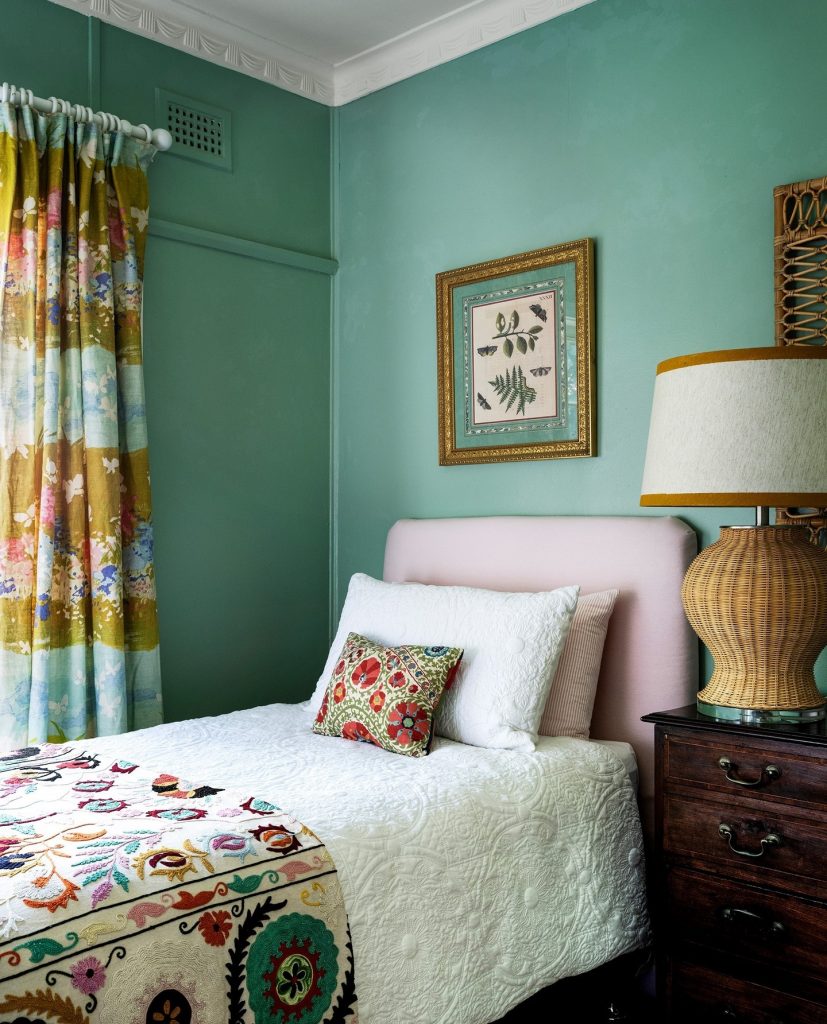 Contemporary Country Bedroom Inspo
Julie added a luxurious cast-iron, claw-foot bathtub in the master bedroom, along with a vintage-inspired vinyl mat and European linen bedsheets. The vintage artwork was sourced from an antiques store. (via  @wesleyandwillis)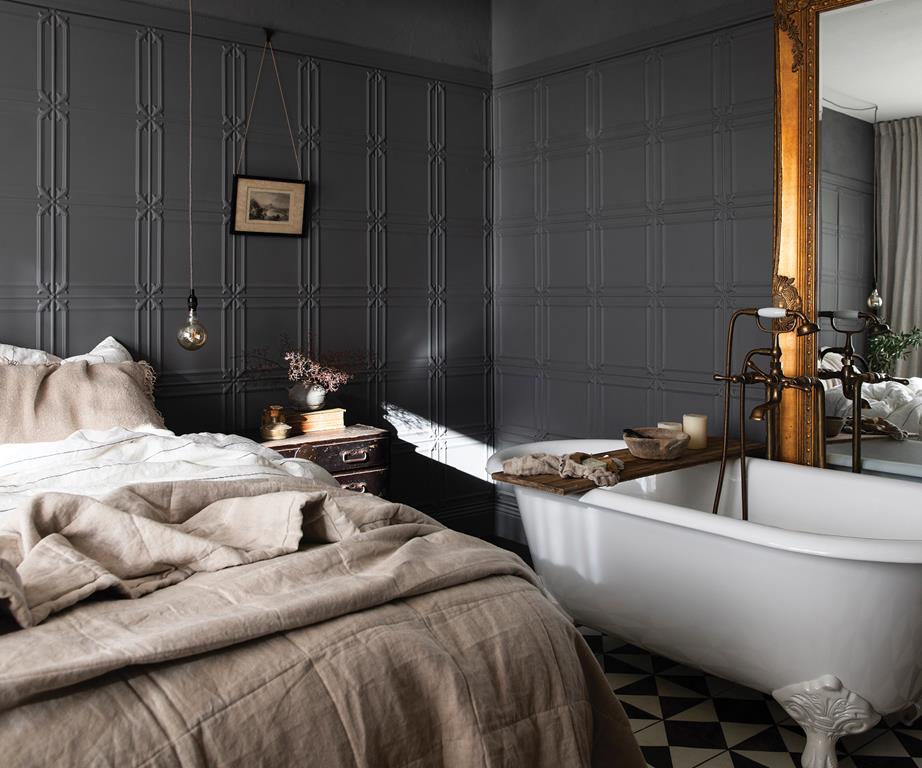 Formal Country Styled bedrooms
formal country styled bedroom from a restored high-Victorian mansion. via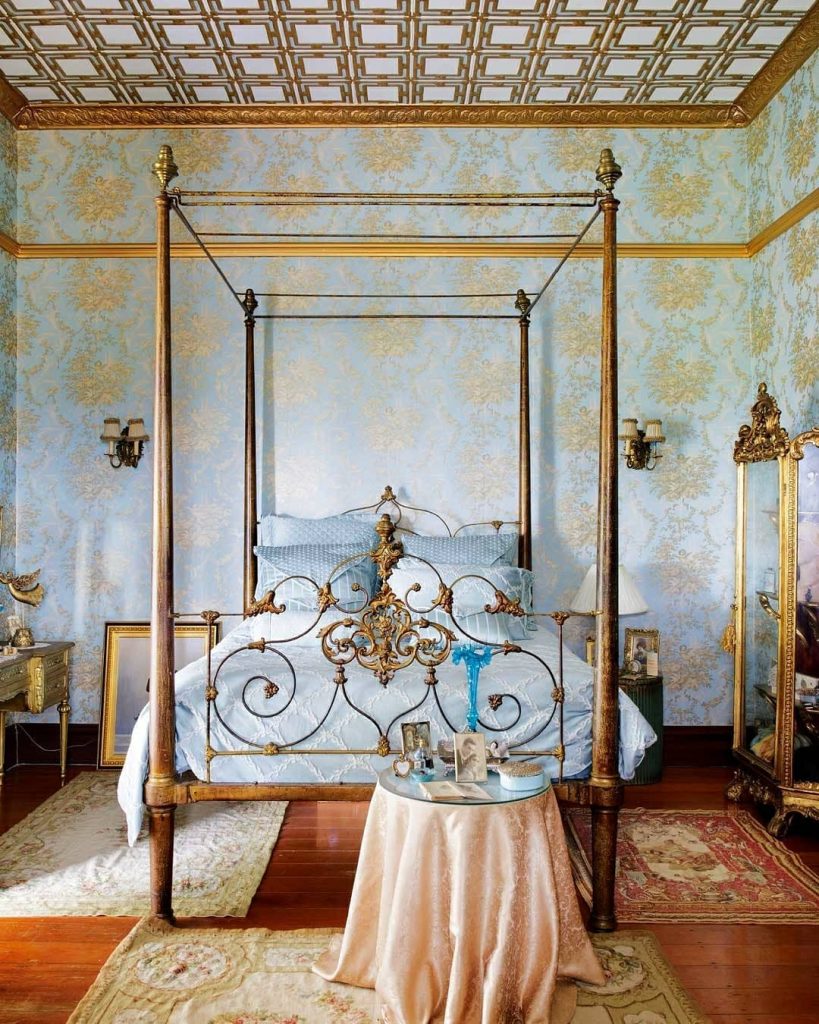 French Country Bedrooms
Home sweet home – French Provincial styled country bedroom. Via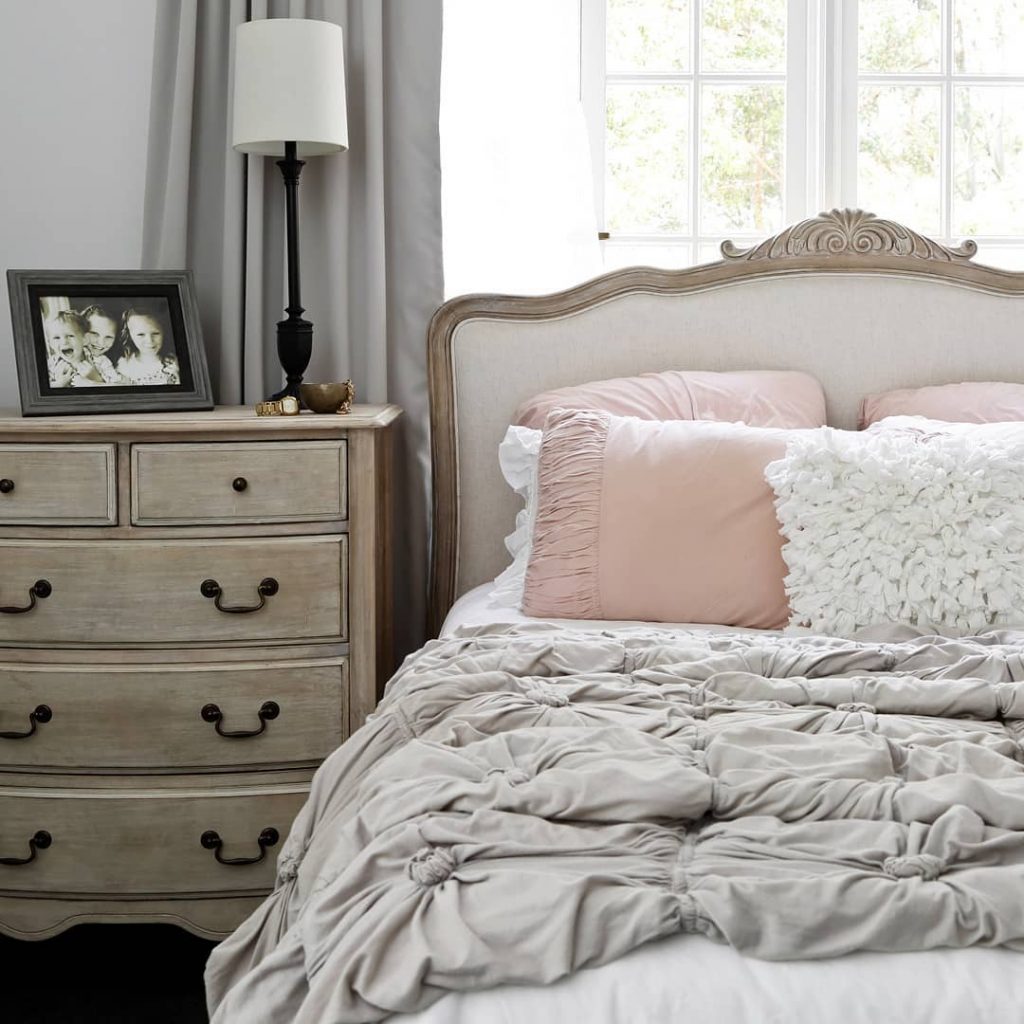 Simple, clean and fresh bedroom. Via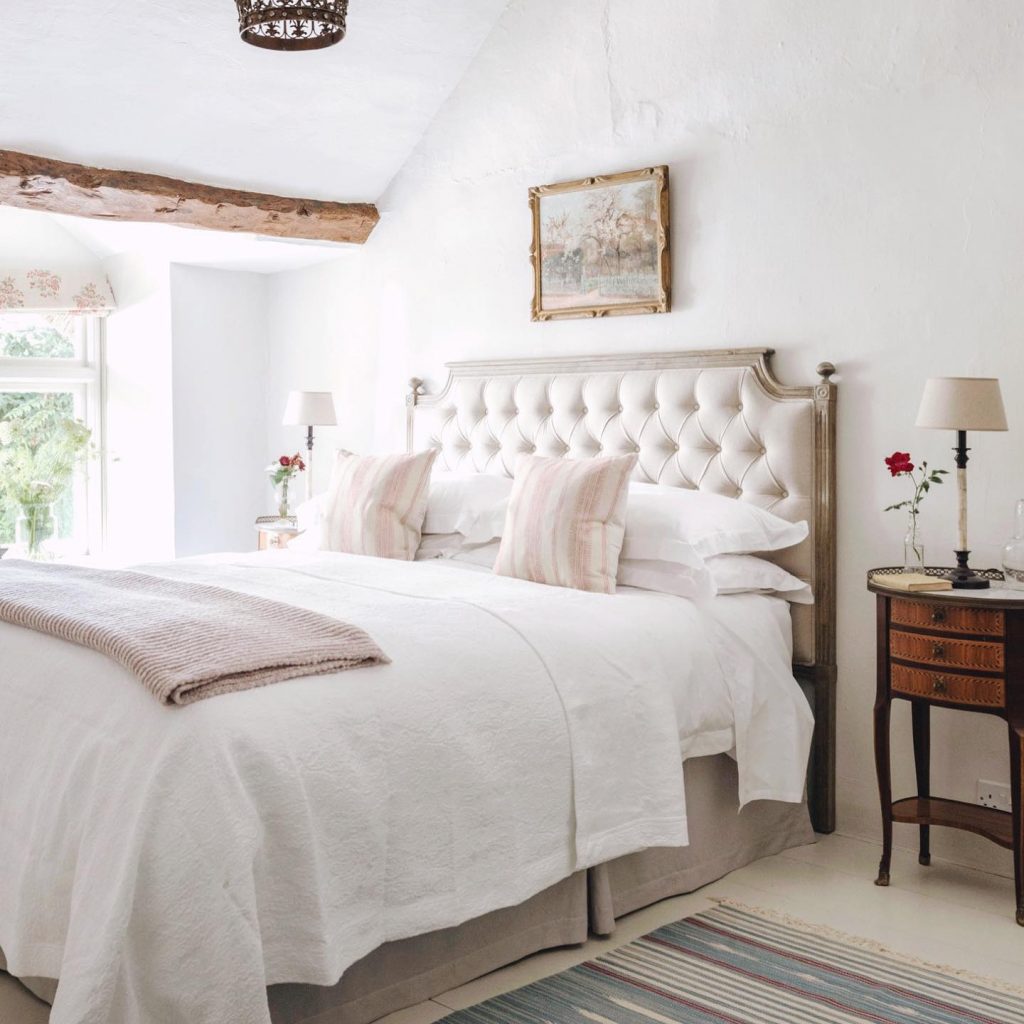 White and pastel pink barn bedroom. Via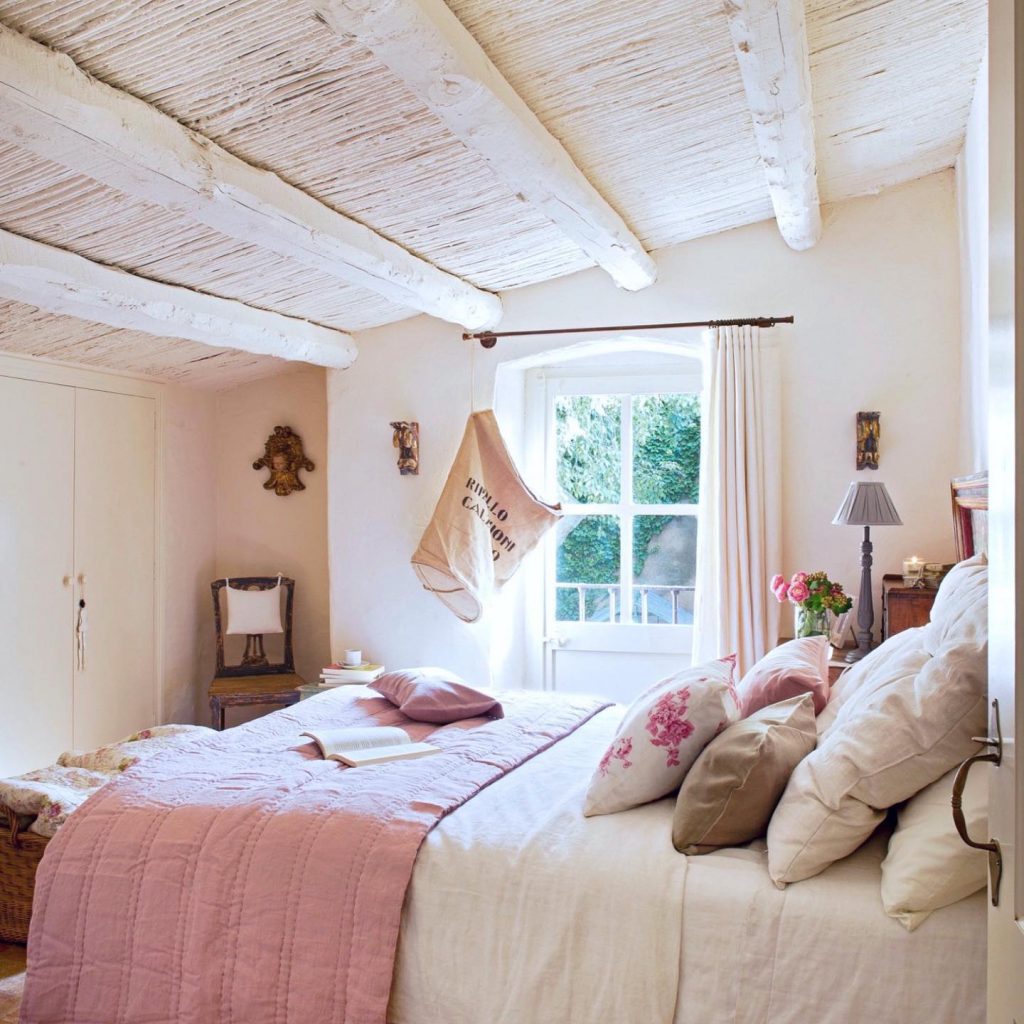 Lovely romantic French country bed with four poster bed, ornate headboard and pink floral bedding. Via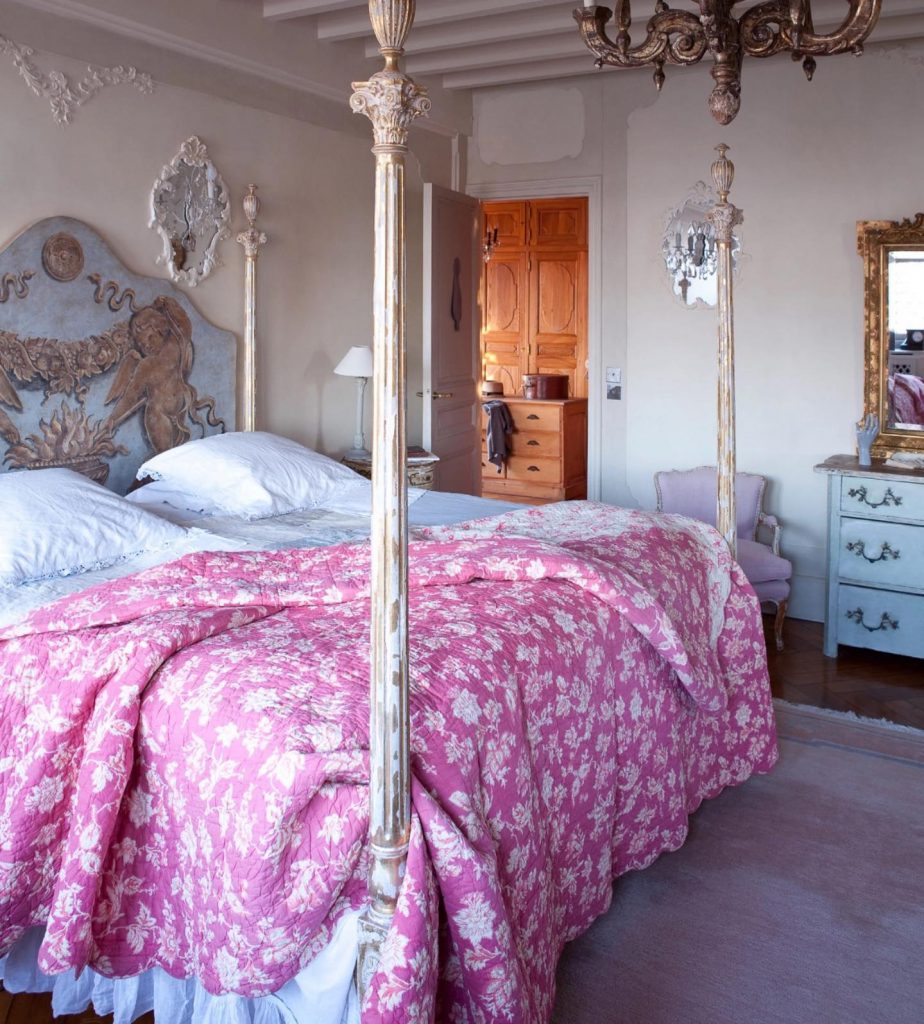 Farmhouse twin bedroom design in neutral, beige and light pink. Via. Rustic farmhouse design with exposed rafters and chandelier.