What better way to start the weekend than with a cold dry martini. The martini bar in the Lee Broom penthouse was originally a late 70's room divider created by interior design legend Steve Chase for the Chase residence in Laguna beach.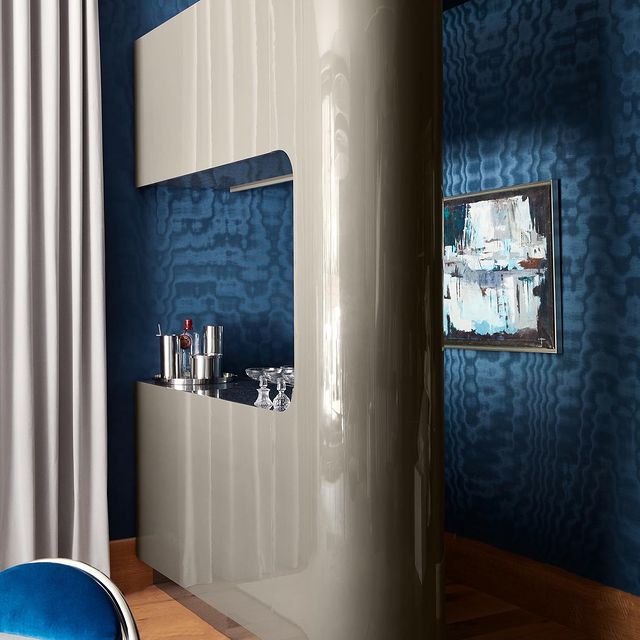 A quiet corner of the Dining Room in the Lee Broom Penthouse as featured in the cover story of the new @elledecorationuk . Deep blue moiré walls from @dedarmilano and a glimpse of an Aurora Chandelier reflected in a Split Mirror act as an elegant backdrop for this seating snug.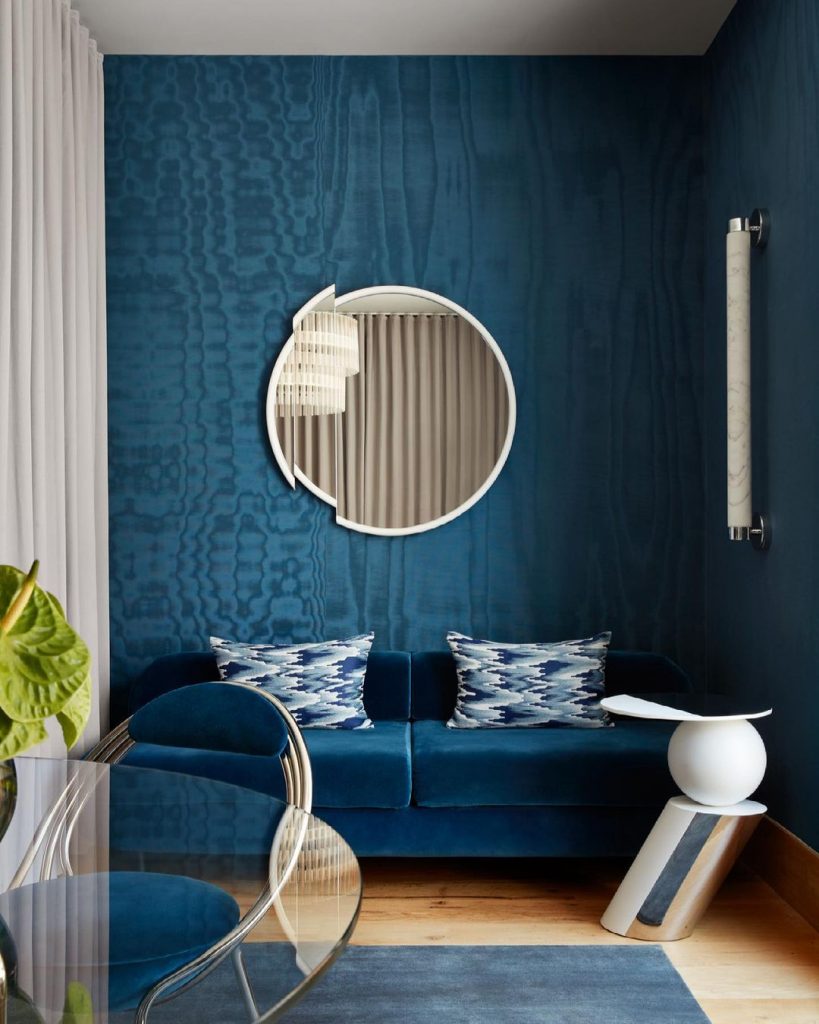 Deep blue moiré walls and grey velvet drapes, provide the ideal setting for the Lee Broom Musico chairs. The new circular Musico dining table, showcased for the first time, takes its cues from the chair's design with a base formed from the same linear tubes, both of which sit beneath an Aurora chandelier. As part of Lee Broom's growing personal collection of vintage pieces and art seen around the property, an original 1980's home bar designed by Steve Chase for the Chase Residence in Laguna Beach is an elegant reminder that this is a space meant for entertaining.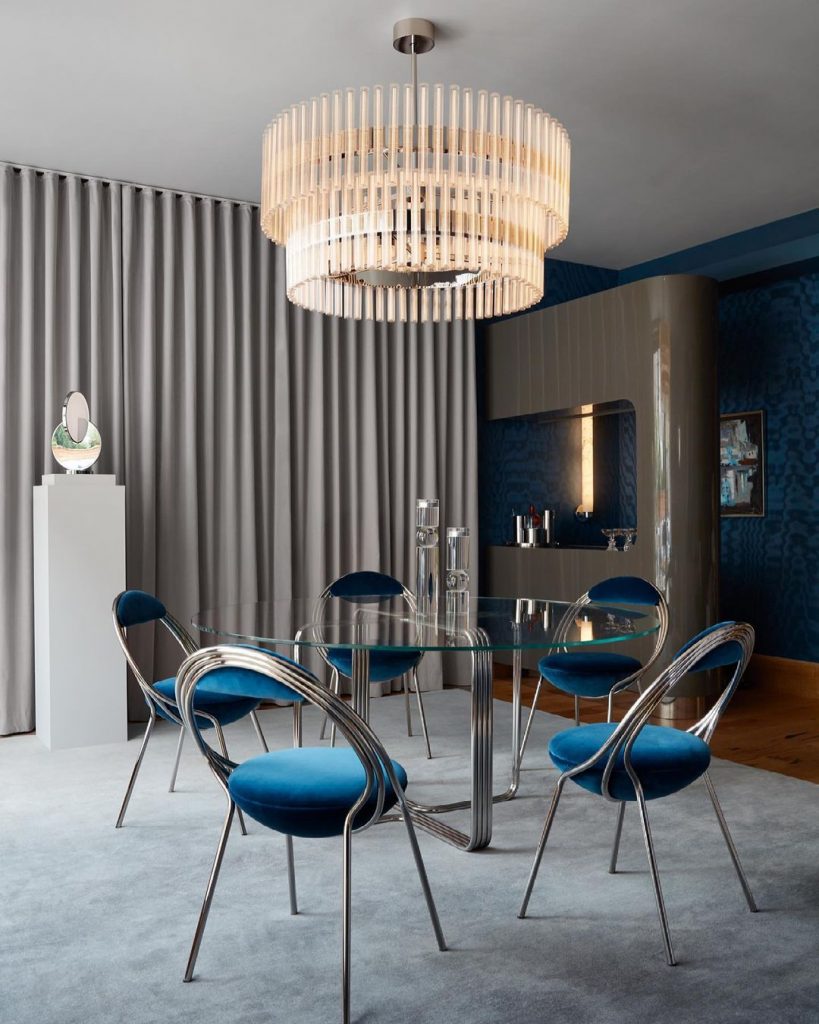 Sources:
Interior by @leebroom
Photography by @stephenkentjohnson
Styling by @michaelreynoldsnyc