Decorating with Duck Egg.
Part blue, part green, muted duck egg is somewhere in between. It's gentle versatility meaning they can lend a Heritage flavour to a traditional look, natural freshness to a classic country scheme, or a subtle wash of colour to pared-back ultra Modern decor. Whatever your style, if you want to get out of the neutral but fear going too far with colour, this is your new go to shade.
Duck egg blends naturally with both blues and greens for a fresh, foolproof colour palette. Perfect for clutter-lovers, it's calming effect will offset busyness if you like to have a lot of stuff on show.
When decorating with duck egg, a creamy shade will look yellowed and dirty teamed with the duck egg, so keep it clean and use the a bright white for the trim.
For a cozier feel in winter, add soft furnishings in toasty shades of taupe and dark gray, with touches of ochre and navy blue.
Layered blues and greens can look chilly, especially with white, so work in touches of warm yellow and blush pink on fabrics and accessories.
Duck egg is great for traditional and contemporary interior design colour schemes.
This easy to live with soft blue green shade will bring a fresh and soothing feel to any room in your home.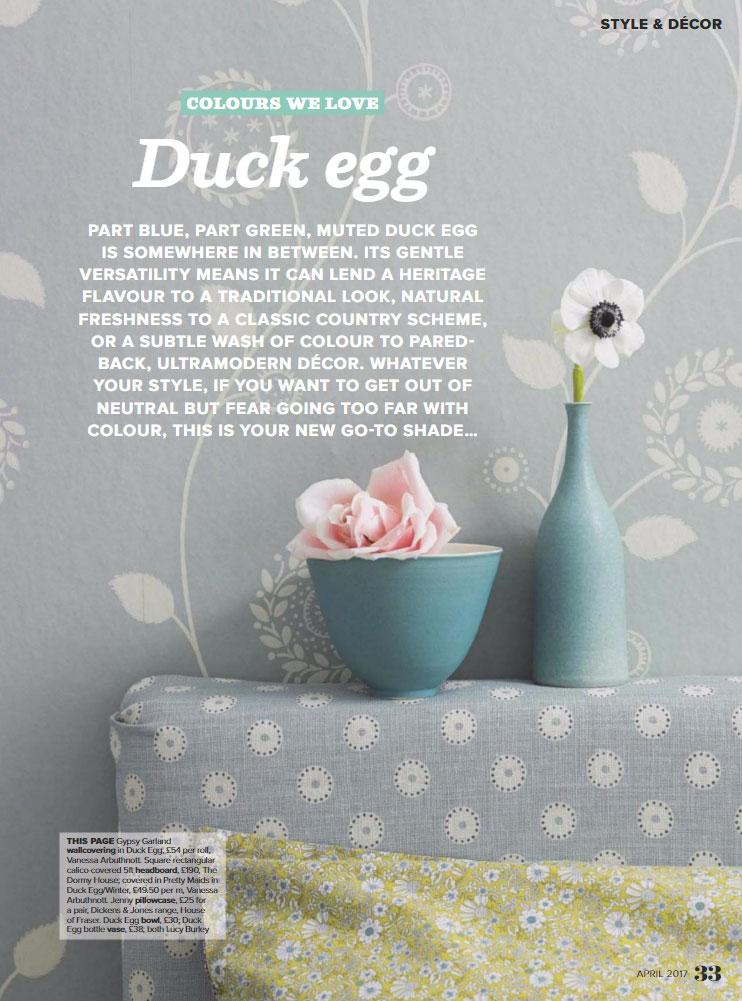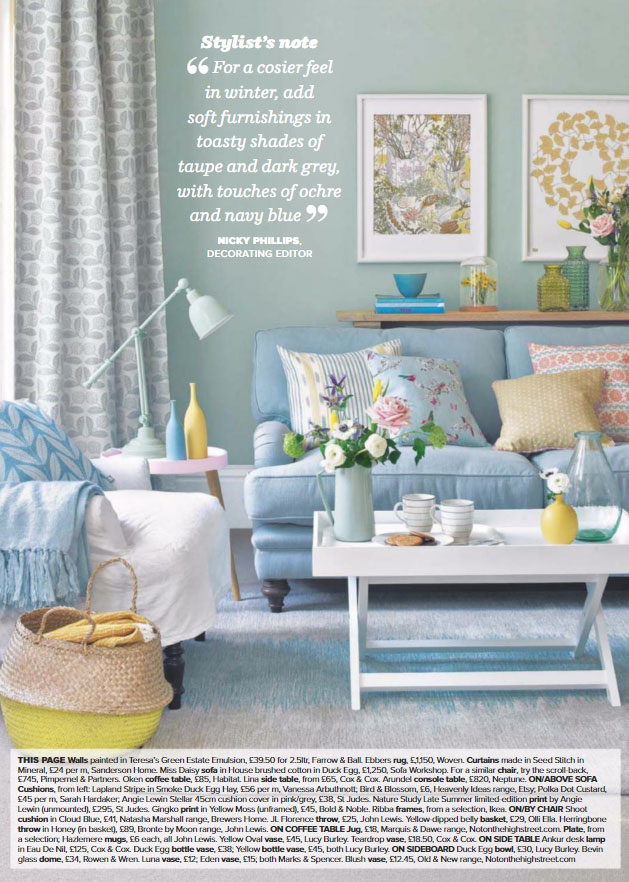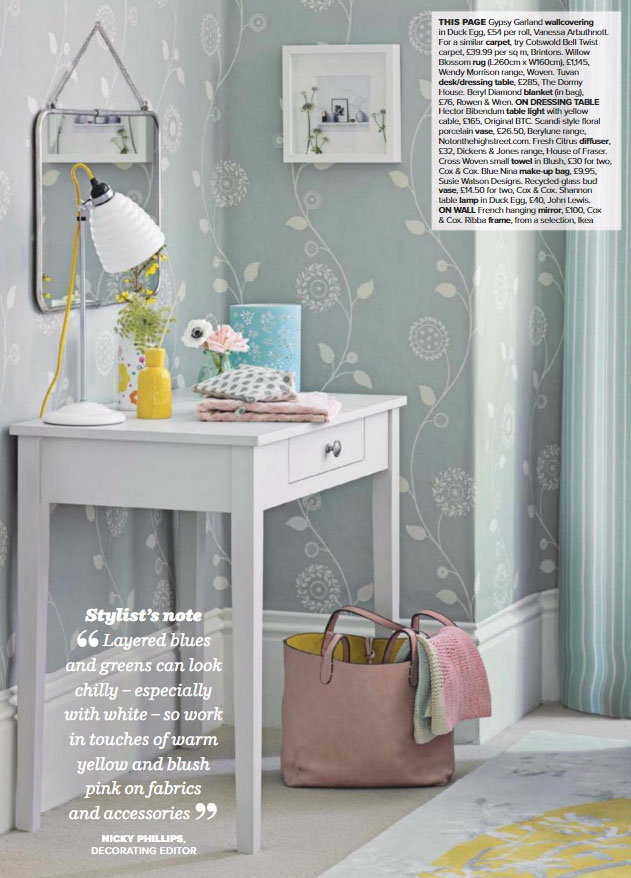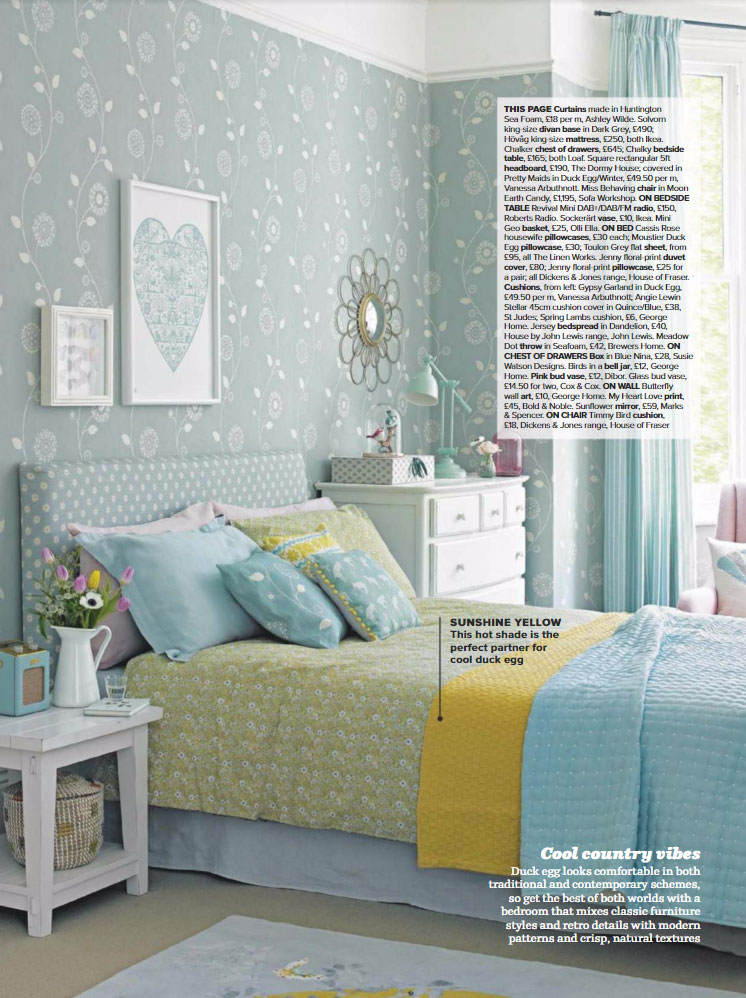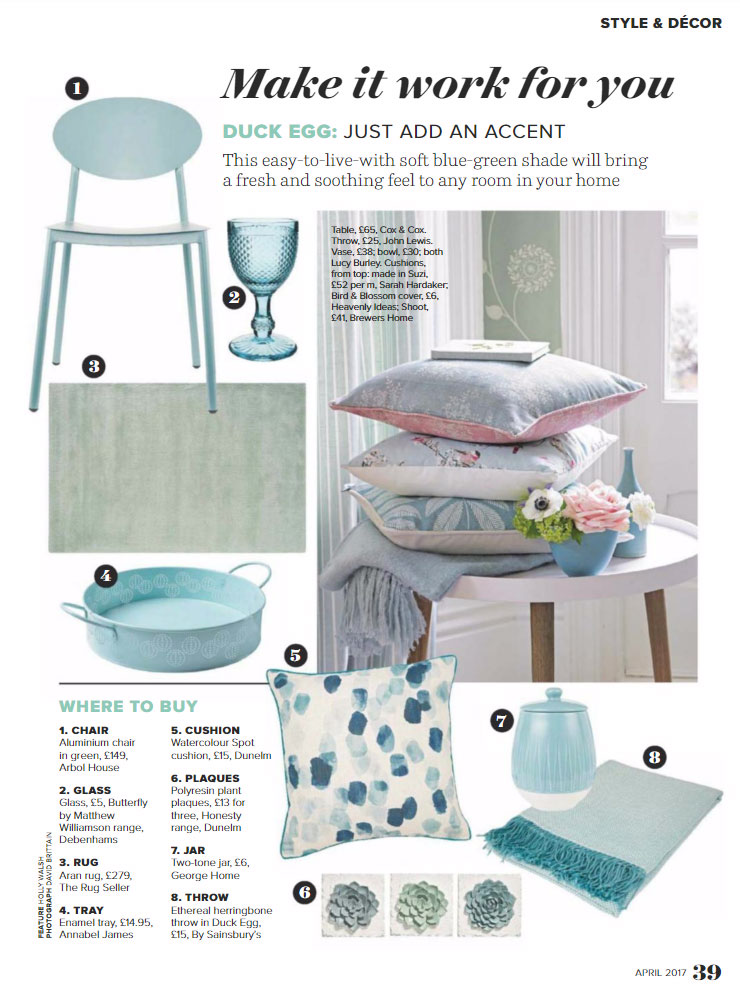 Magazine: Ideal Home April 2017
Walls are painted in Teresa's Green – Farrow and Ball