Farrow and Ball Green Smoke Paint Colour
Farrow and Ball Green Smoke Paint Colour. A dark and smoky green.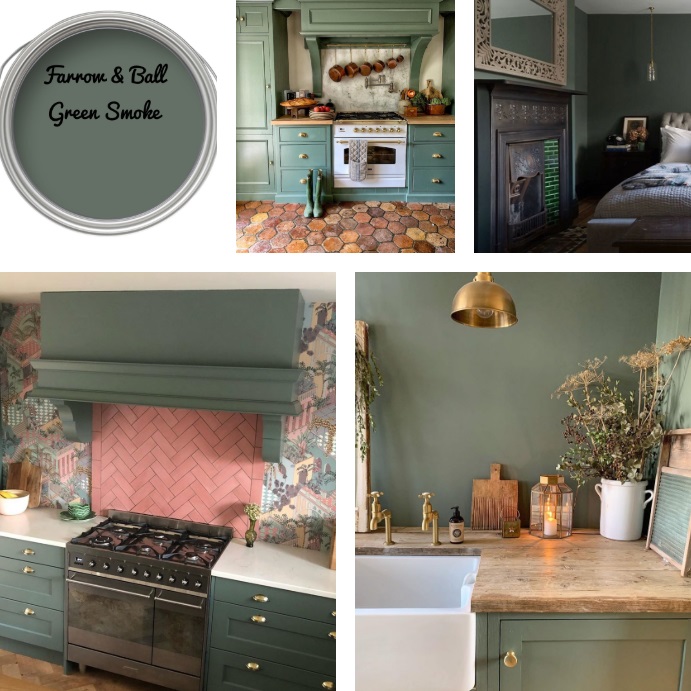 A smoky green blue, this colour was popular in interiors during the late 19th century. It has an irresistibly inviting deepness and weathered familiarity when used in exterior situations, while evoking calm and serenity when used inside. This color combines well with an off white and off black.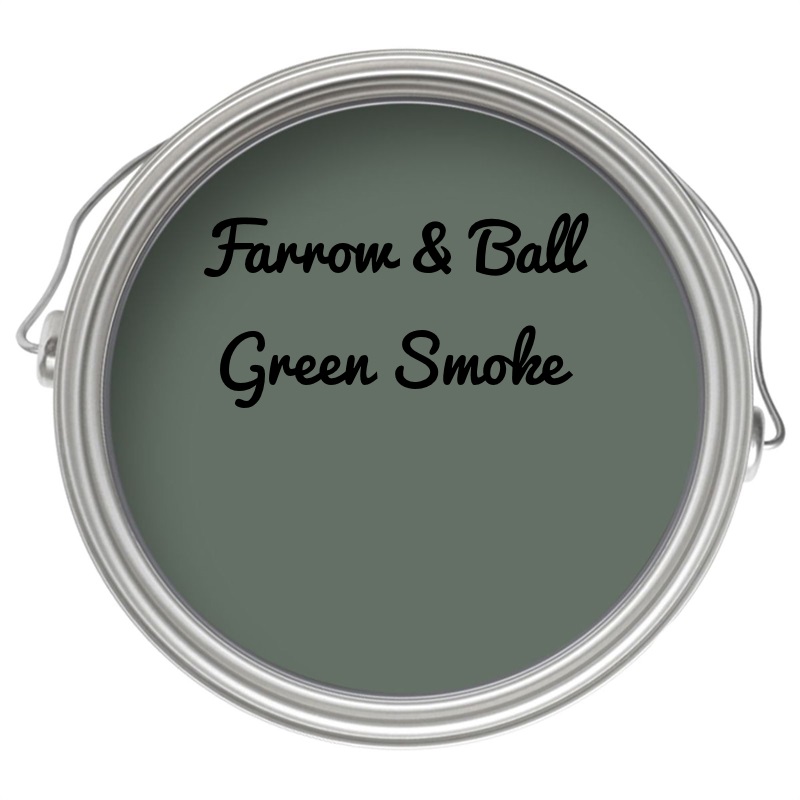 Kitchens Painted in Green Smoke
Beautiful provincial French kitchen with the kitchen cabinets painted in Farrow and Ball Smoke Green. Images from Vivi et Margot.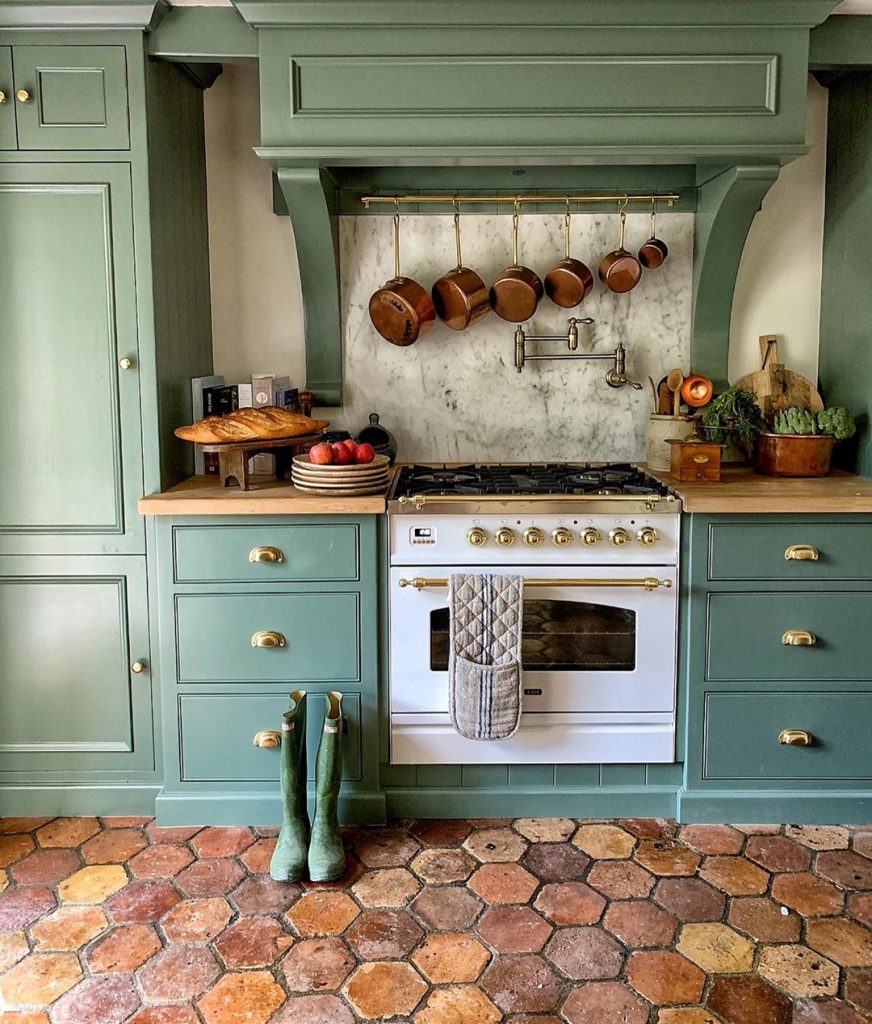 Smoke Green kitchen cabinets look great combined with dusty pink accents. Love the wallpaper and pink herringbone tile splashback. Images via Peacock Finds.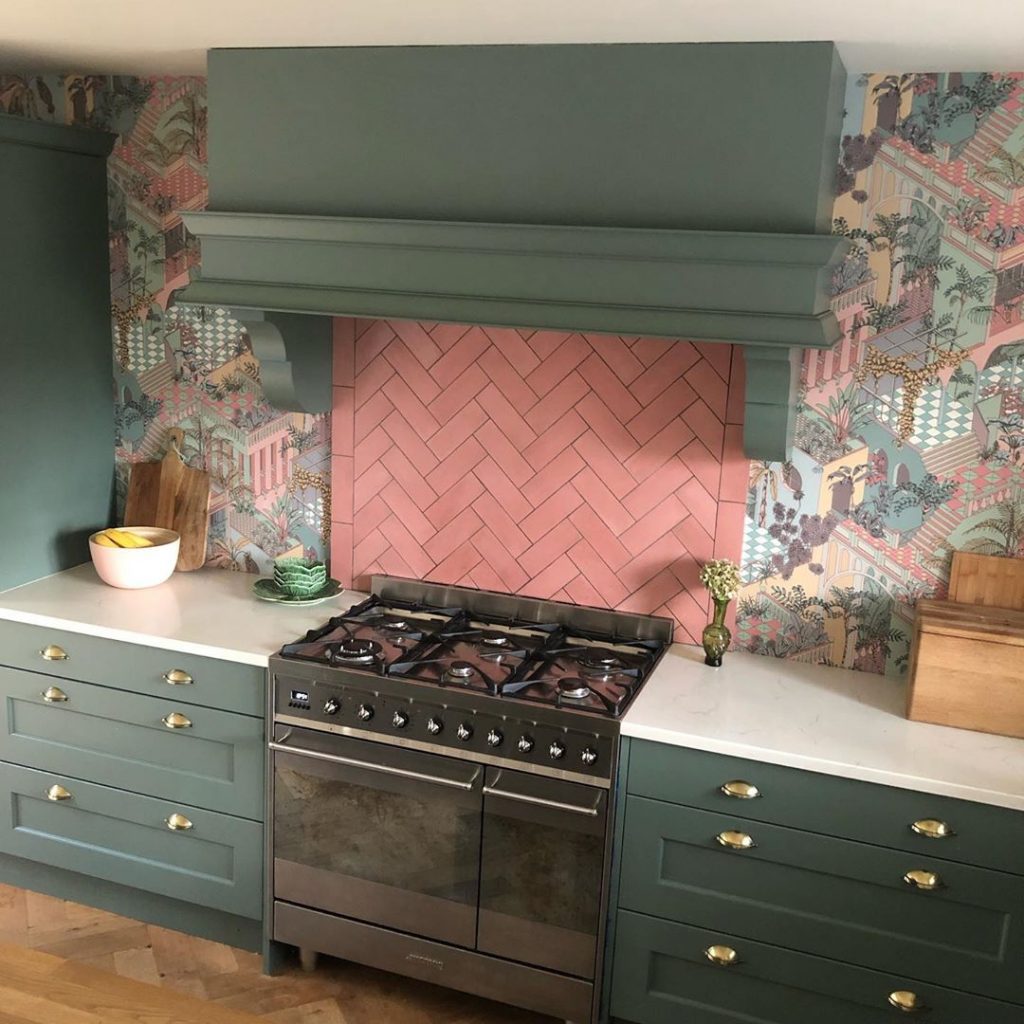 Farrow & Ball Green Smoke Bathroom Interiors
A gorgeous utility room with walls, doors and cabinets painted in Smoke Green. This green paint color goes well with brass lighting and hardware. Images from Simplyscandikatie.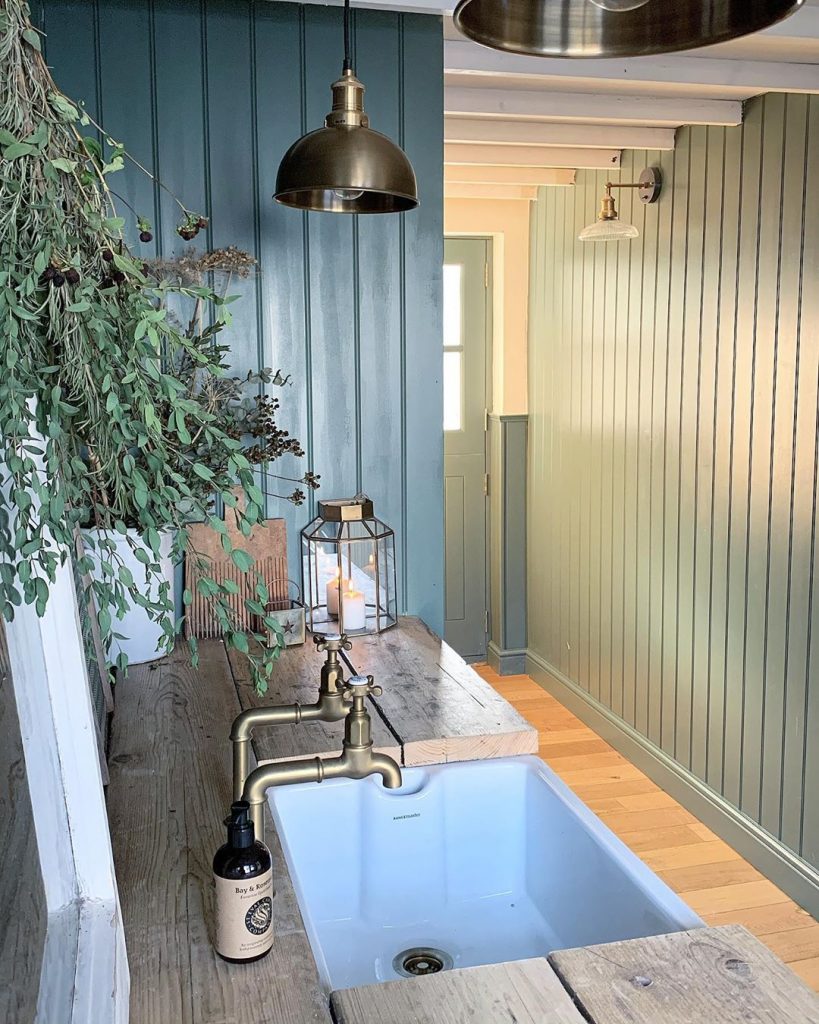 Bedroom Interiors Painted in Smoke Green by Farrow & Ball
This subdued green paint color creates a moody green atmosphere that is perfect for bedrooms. Combine with accents in grey, black, white and blush pink. Images from Abbeville Property Co.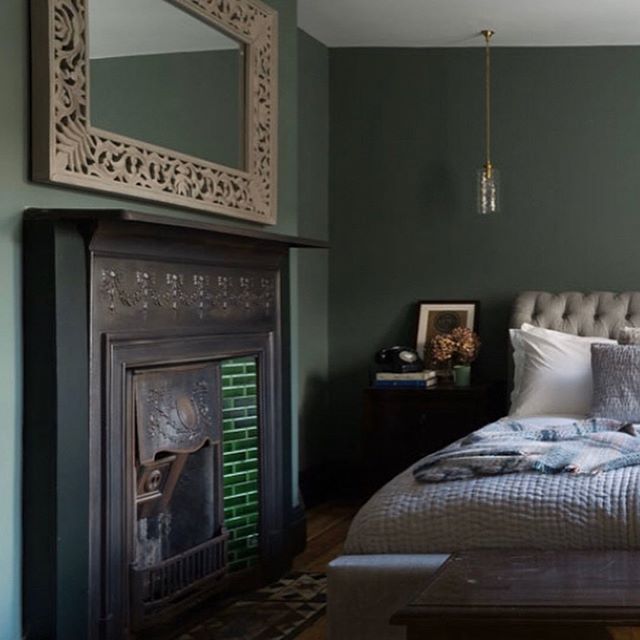 A Victorian bedroom with walls in this popular green paint color. Paint a feature wall in green with other walls painted in an off white and using pink accents in the soft furnishings. Images via home_in_the_dales.