Dulux Hawaiian Blue Walls in the Bathroom
In fact, I still get a lot of Google traffic to this one post which is kind of funny because since then, we've been working on a bathroom remodel! But Dulux Hawaiian Blue 3 completely transformed what was a very boring white bathroom into something that I was pretty happy to live with for a couple of years until we could start the bathroom remodel. That's what you might call the power of paint. It is what I would consider a peacock blue or a very dark teal. In some light, it looked more blue (as it does in the picture above), in another light, it would appear more green, but it was always a stunning hue. I admit, I was a little sorry to see it go!
via www.swoonworthy.co.uk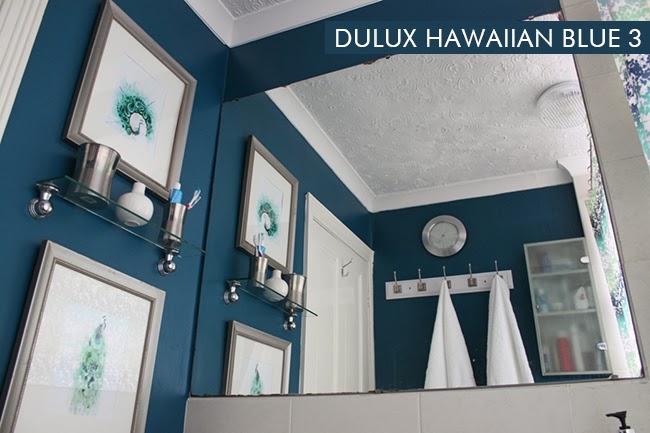 Bathroom painted in darker blue with white trims.