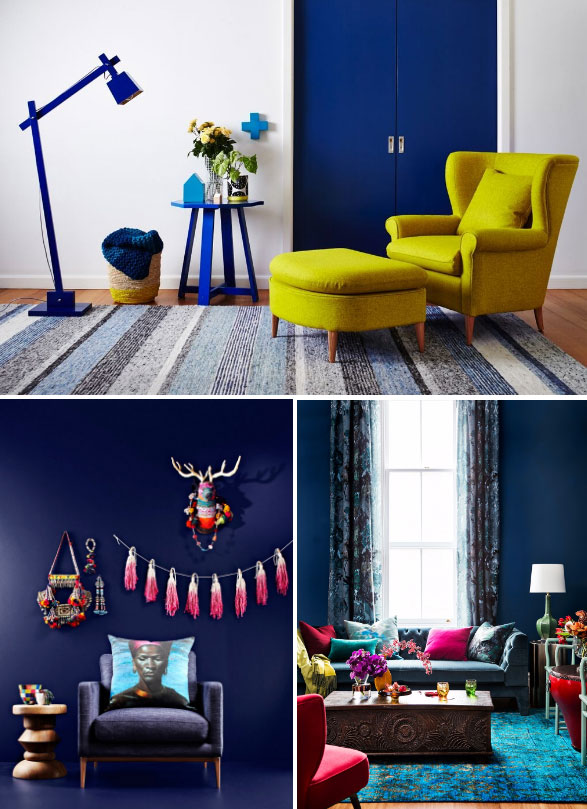 Sumptuous fabrics such as delicious velvet combine with the whisper of silk to deliver an atmosphere of brooding elegance and intensity. Traditional patterns re-emerge, sometimes reworked for the digital age in bold colour.
Decadent and deep, palettes use darker contrasts and portray a sense of strength. Rich hues can create a moody essence and individualise a space with a dramatic feel. There is a sense of history and age; pieces have a real worn quality to them and, when mixed with luxurious textures, create an opulent style that is both beautiful and arresting.
One of Dulux' fashion-inspired rooms, styled by Dulux stylist Bree Leech, inspired by Camilla's current collection.
Extremely cost-effective and low risk, Duramax allows homeowners to get creative and adventurous with colour, without fear of failure.