Hallway in Red Quadrille Wallpaper
A dramatic way to make an entrance with a hallway saturated in quadrille wallpaper.
The red and white quadrille wallpaper covers the walls from top to bottom, the floor is equally as busy with a patterned red carpet and various modern red circular lampshades line the hallway to an ornate dark wood chair and gold gilded mirror.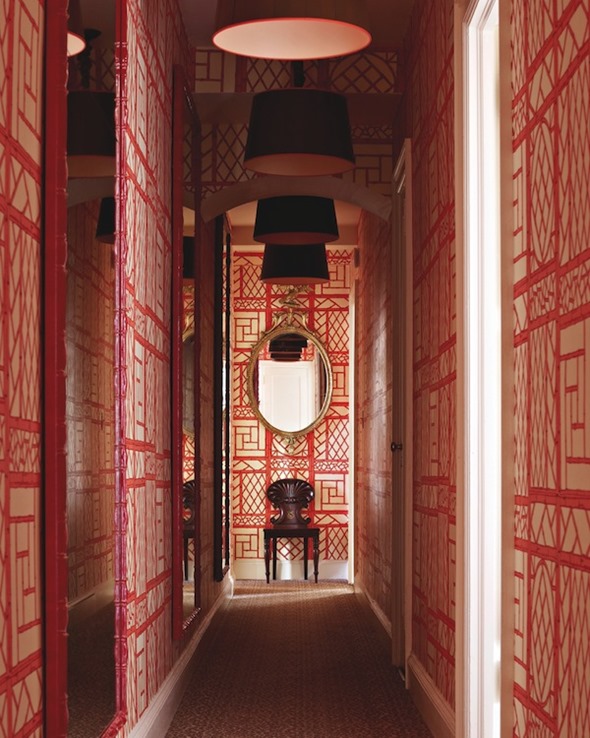 Image from Tom Scheerer's book Tom Scheerer Decorates.