Neutral Color Schemes – Truffle
Neutral Color Schemes – Truffle.
"When greys or whites feel cold and cream just isn't cutting it, consider this milky chocolate shade as your go-to neutral. It's beautifully warm and soft for any space…"
Truffle lends itself to a glamorous or luxe-country look, with touches of matt or rose gold to make it modern. Home office with light brown, truffle neutral color scheme.
Truffle is the perfect, mellow backdrop for a space dedicated to lounging, blended with similar neutrals for a restful look. Upholstery in plush velvet underlines the decadent mood. Walls painted in Dulux Velvet Truffle.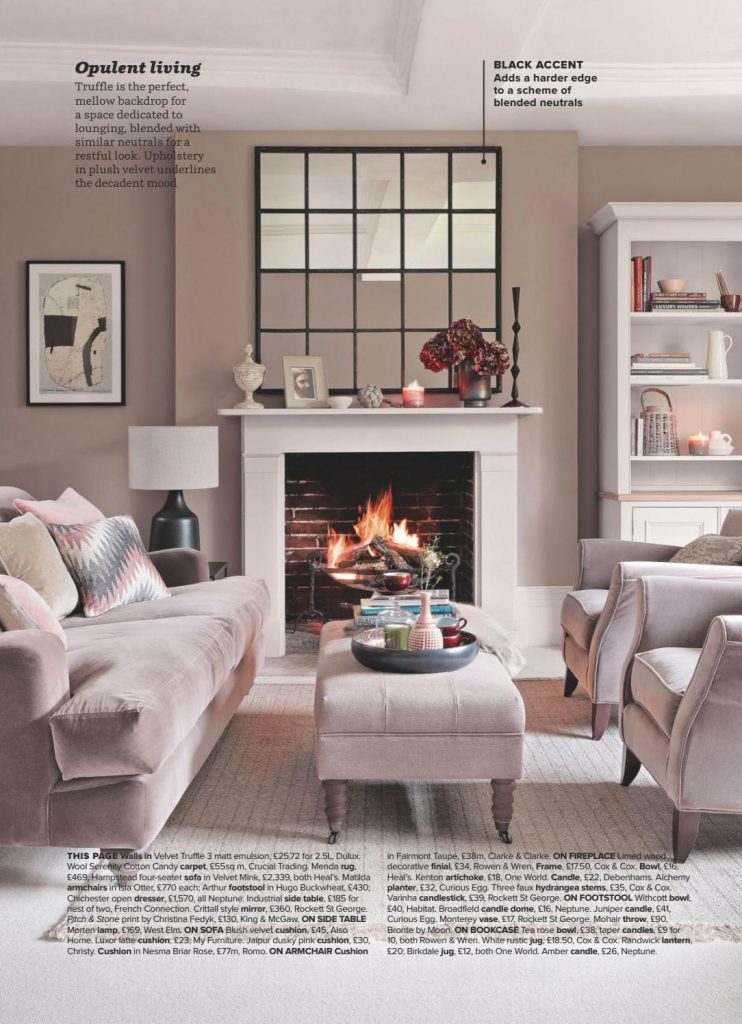 To stop mid-brown tones like this looking murky, you need pops of fresh white and layer upon layer of texture.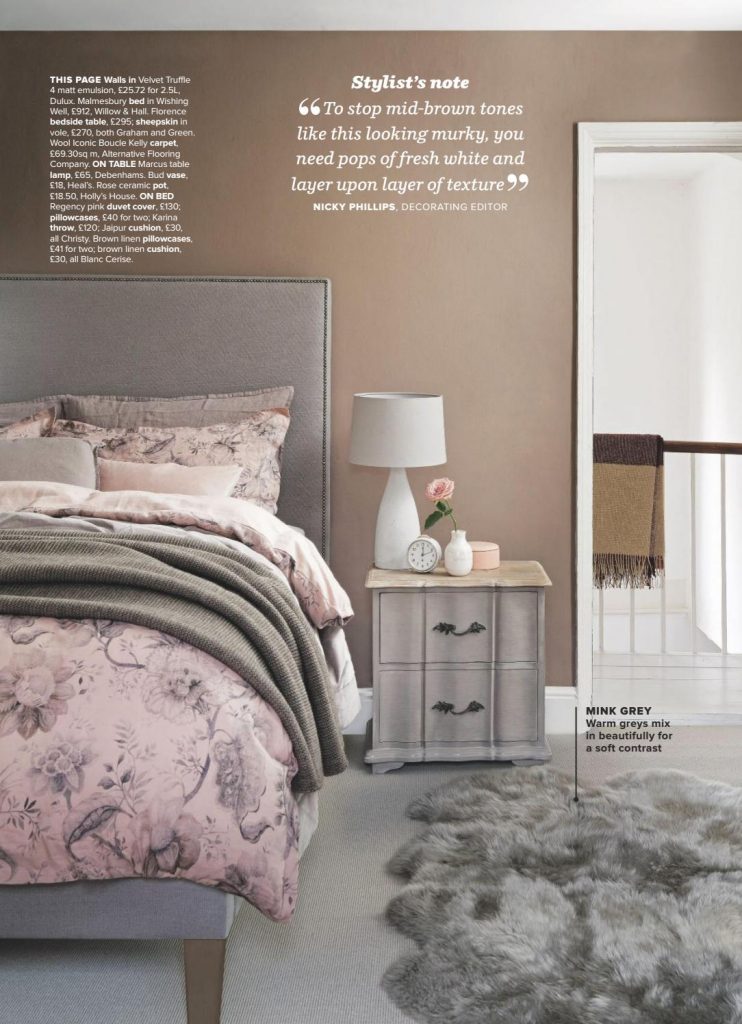 Touches of pink from faintest nudes to warmest coral works perfectly with truffle to give it a lift.