Notting Hill Contemporary Home in Neutrals
The walls of this home are painted in a subtle dove gray created by expert colorist Patrick Baty of London based Papers and Paints, in order to accommodate for the soft light in London. Designer Maddux states that although the home in themed in neutral colors throughout, each room would contain a statement piece of art or furniture.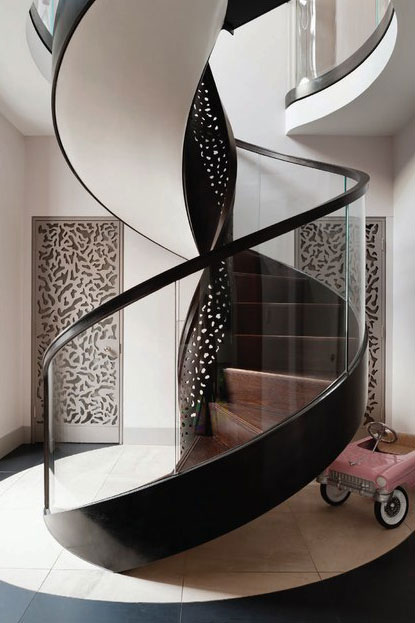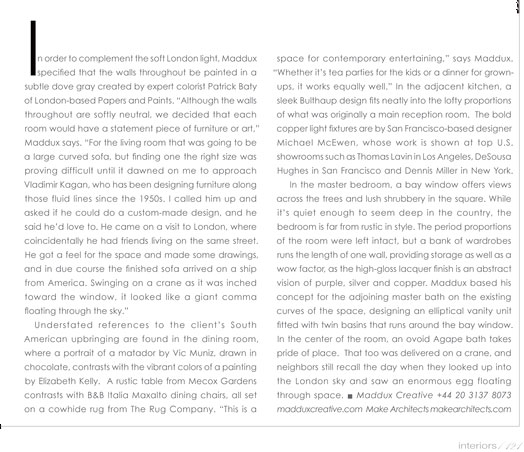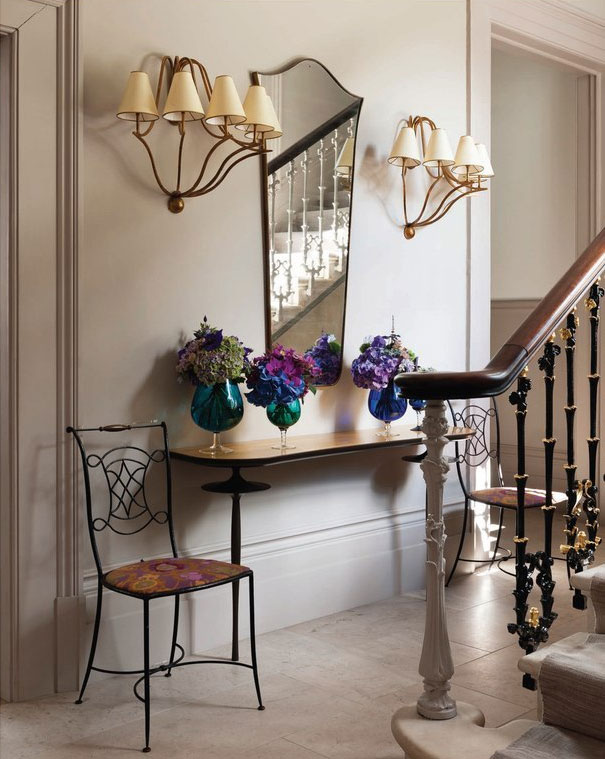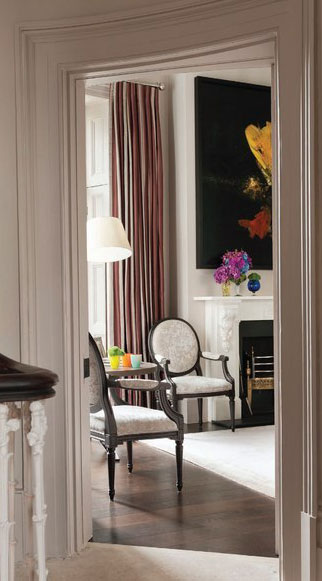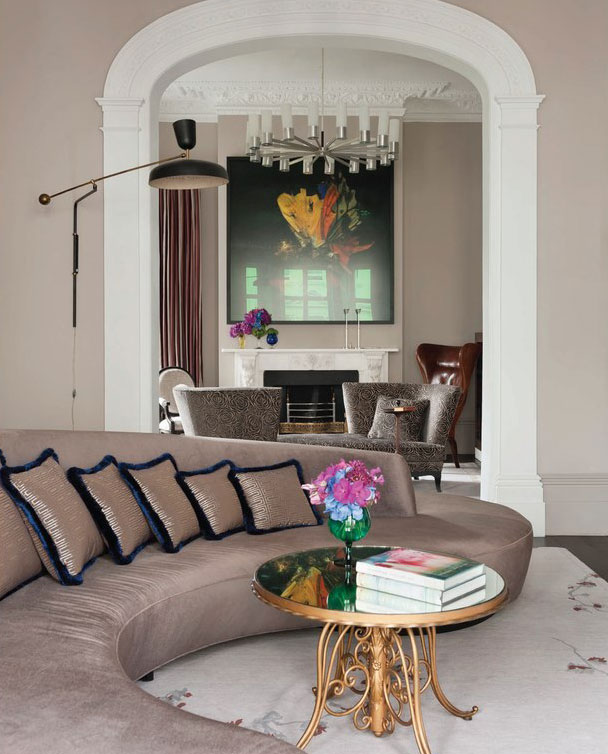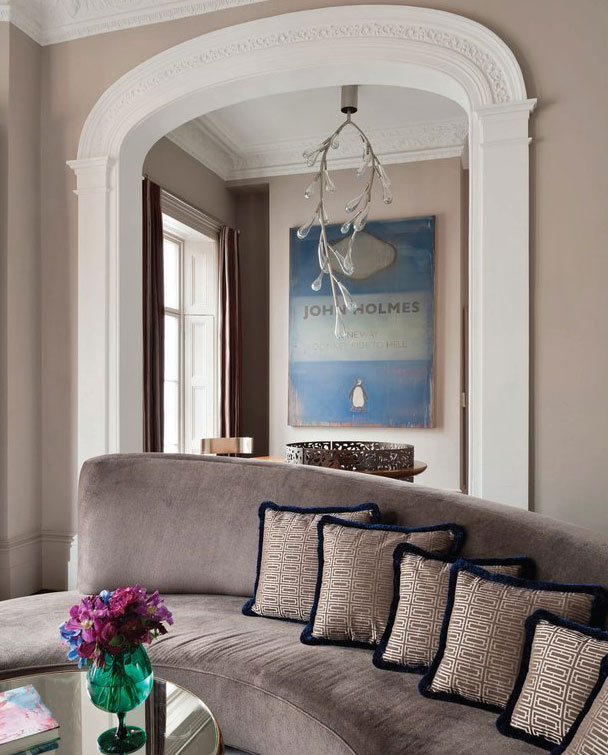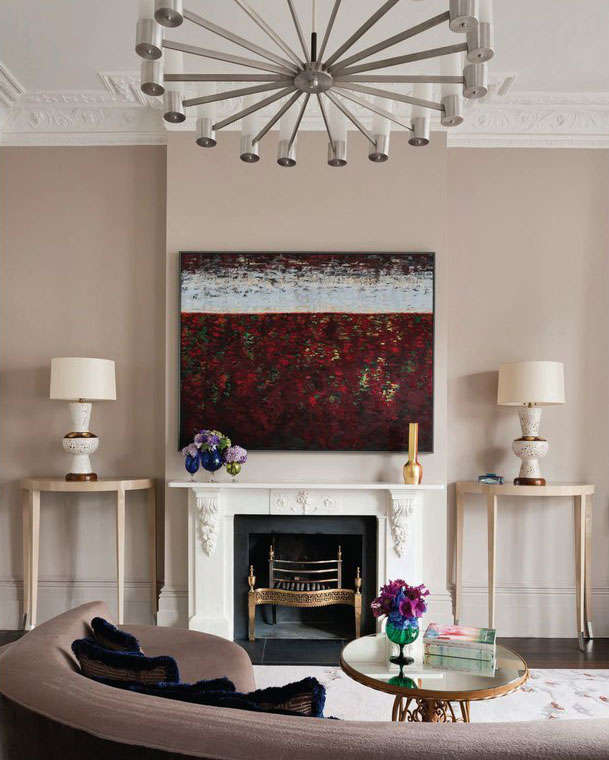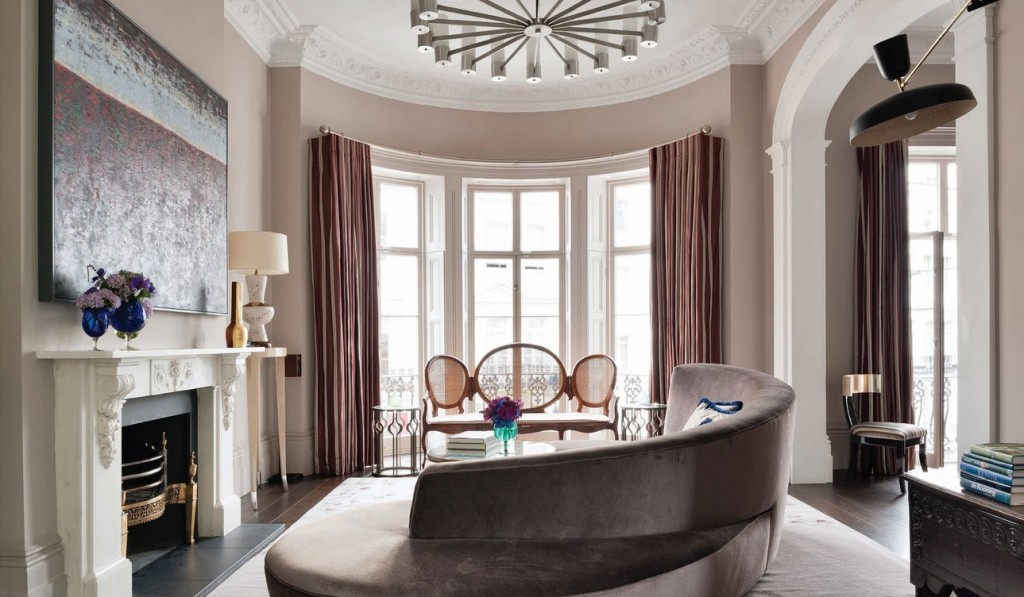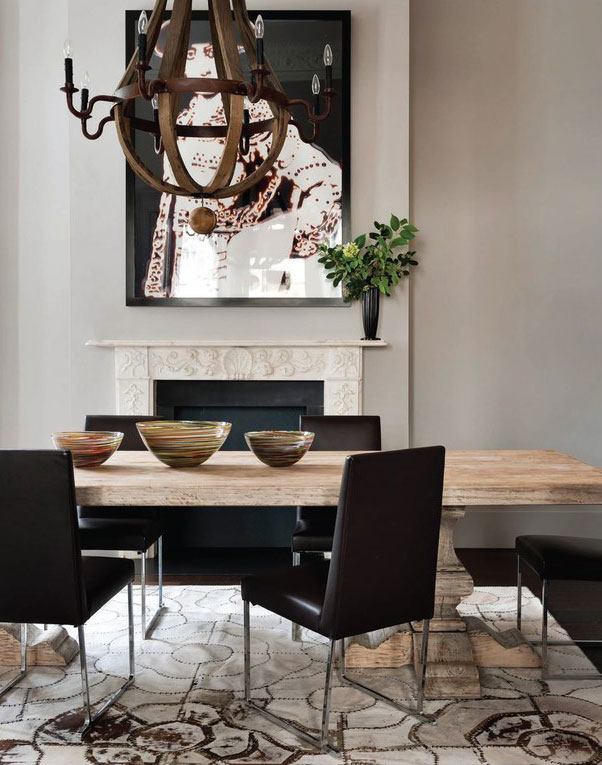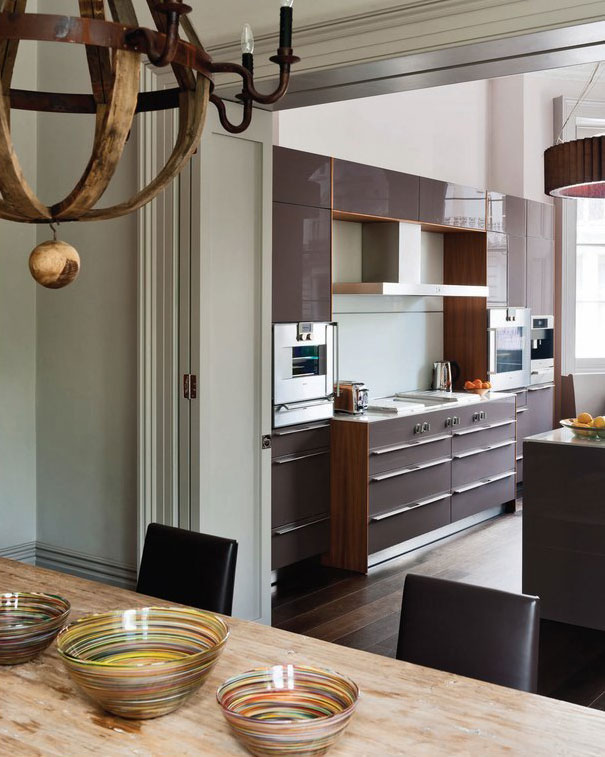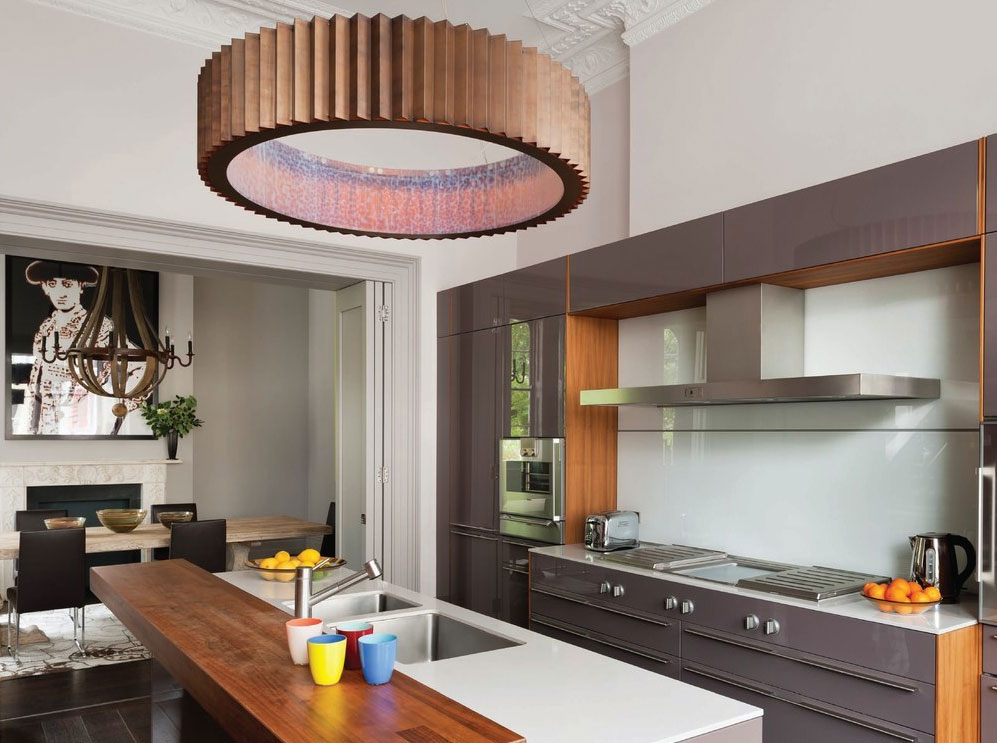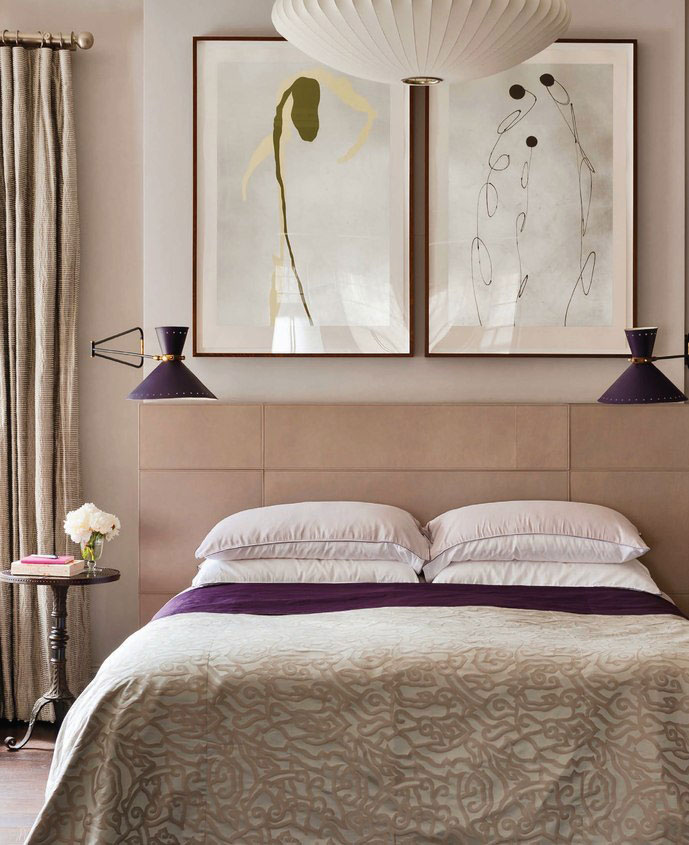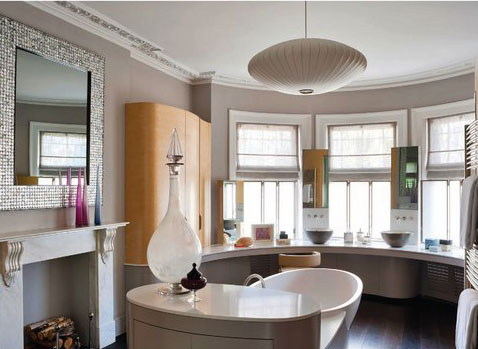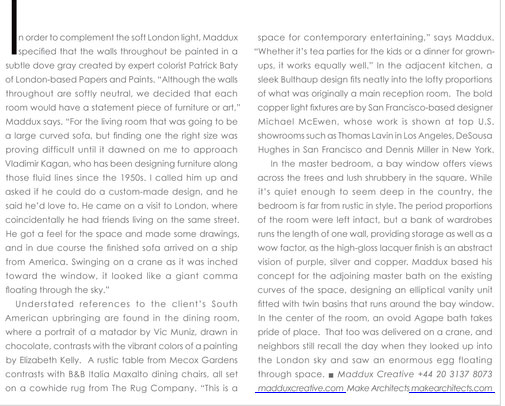 Maddux Creative (madduxcreative.com) for Interiors Digital (www.interiorsdigital.com)
More images from this home via the architects: Make Architects (makearchitects.com)
Project date: 2006-2009
Client: Confidential
Status: Built
Area: 650m²/6,997ft²
Location: London, UK
Sectors: Interiors, Residential
This project sees the substantial refurbishment of an existing Grade II listed building to create an elegant and highly distinctive modern home in which period detailing is balanced by contemporary insertions to exemplary aesthetic effect. Key internal features such as the richly ornamental plasterwork and a fine cantilevered stone staircase have been maintained and restored, while interior spaces are reorganised to create a more flexible living space attuned to the needs of the resident family.

The entire lower ground floor has been remodelled to create an expansive and airy sequence of spaces which are fluidly bound together by an inlaid stone floor designed by artist Karim Noureldin. At the heart of the space, a spectacular feature staircase links the ground and lower-ground floor, with its sinuous curves echoing the motif of the stone floor. A full interior design fit-out has been an integral part of the project, with bespoke integrated furniture featured throughout.

The design process has been undertaken in close consultation with the relevant conservation authorities and has drawn on the expertise of numerous specialist craftsmen in order to create the striking interior for this imposing residence.