Paint Palette – Bright 'N' Breezy Yellowcake
Paint color scheme that adds instant energy to a space.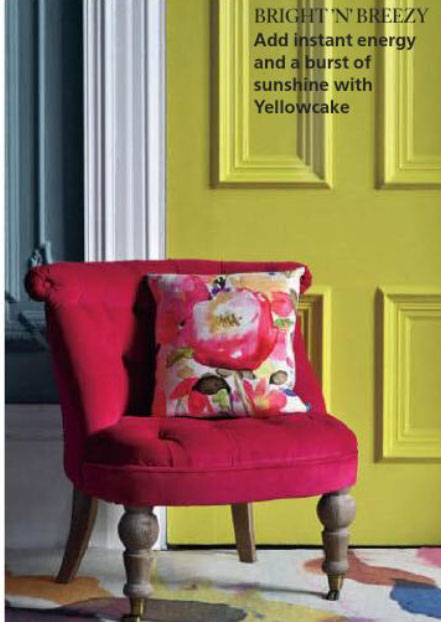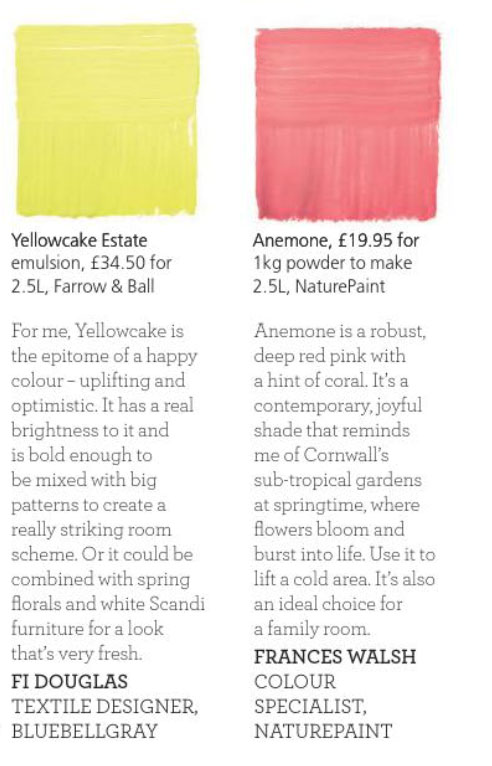 Paint 1 - Yellowcake Estate by Farrow & Ball
The epitome of a happy color - optimistic an cheerful. Bold enough to be mixed with big patterns for a really striking room scheme. Combine it with white for a fresh look.
Paint 2 - Anemone by NaturePaint
A robust, deep red pink with hints of coral. A contemporary color great for a family room or to lift a cold space.
Via House Beautiful March 2014