Pink Paint Colors for Front Door
Pink Paint Colors for Front Door. You front door offers a unique opportunity to do something different and fun, you can paint your front door a color that doesn't have to necessarily extend to the rest of your house. Here is your opportunity to do something fun and bold, like painting it pink!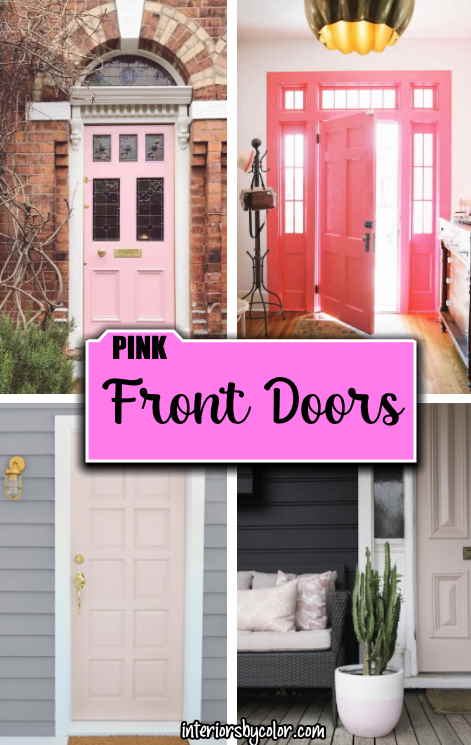 What does a Pink Door Mean?
You can imagine that the people behind that beautiful pink painted door would be hopeless romantics, affection and nurturing with cheerful youthfulness and generosity.
A pop of pink in a world of neutrals and beige adds a touch of warmth and whimsy. This front door packs a punch with a bold pink, painted in Benjamin Moore Pink Popsicle.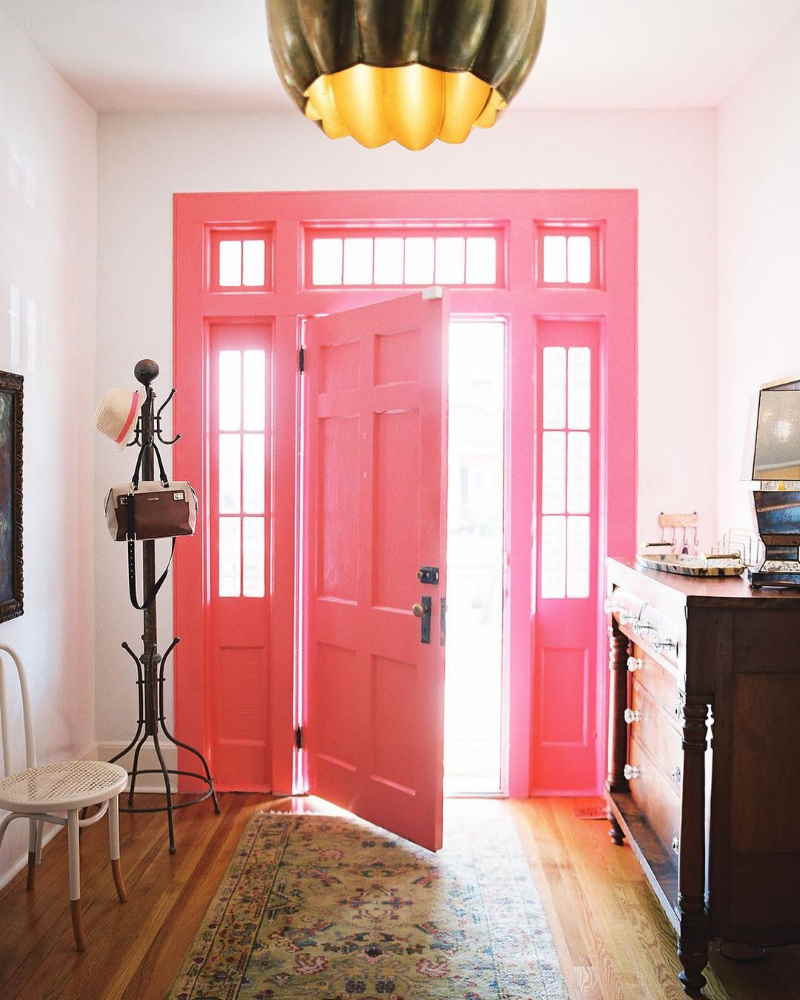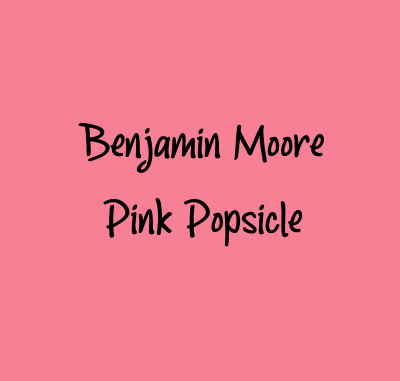 Door paint: Wildflower; exterior paint: Midnight, both by Benjamin Moore! Love the combination of dark gray and pink for the entrance!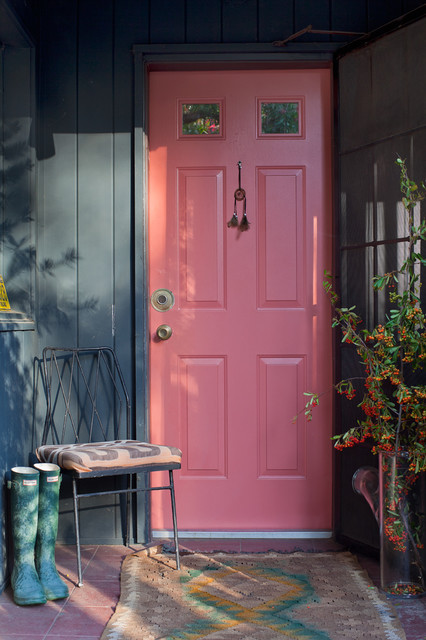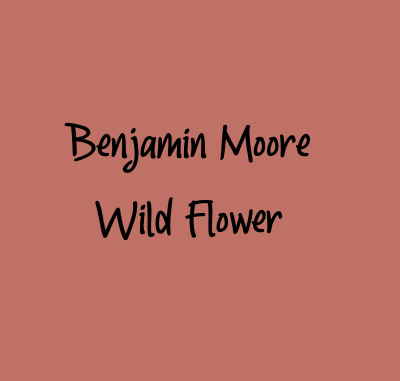 Blush Pink Front Door
Front door exterior painted in Taubmans Pink Dust. Painting your front door this fabulous color gives a stylish and feminine look to your home, a great way to refresh your look. Exterior paint in Taubmans Stormy Shadow.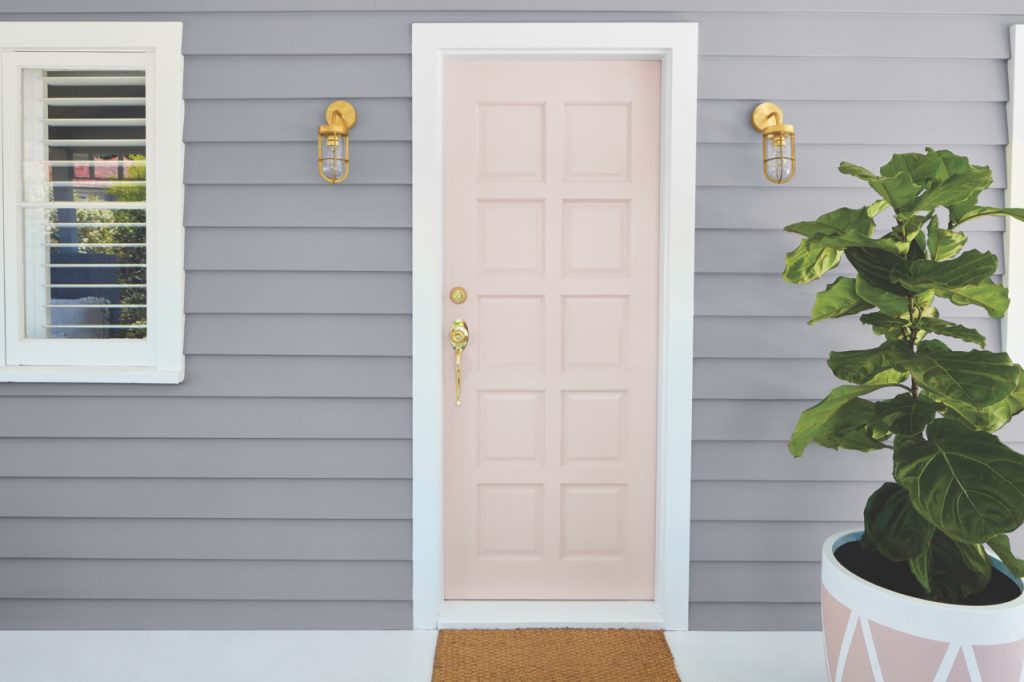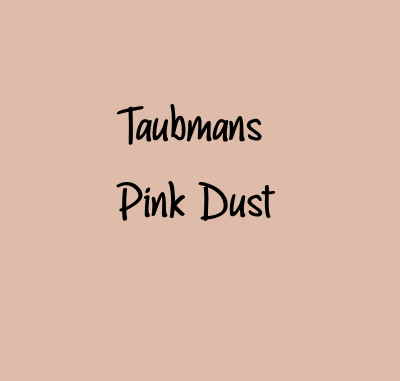 Behr Blush Pink is a sweet and soft pink paint color that makes a subtle statement against white paint.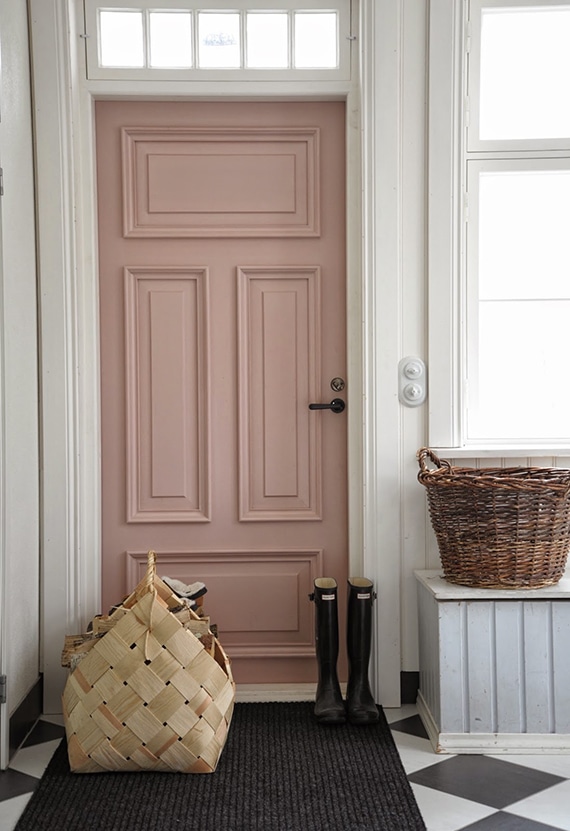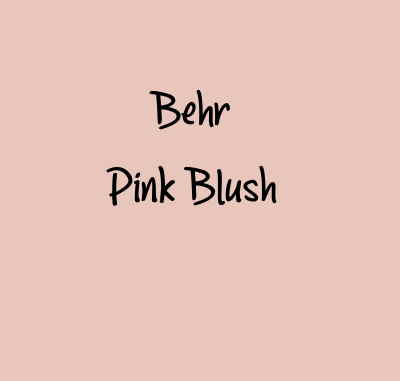 Nancy's Blushes by Farrow & Ball is a true light pink that looks amazing when paired with bright white.