Pumpkin Orange and Yonder Blue Living Room
Pumpkin Orange and Yonder Blue Living Room.
It seemed quite apt today to celebrate one of our favourite colour tones which is synonymous at this time of year. The rusty richness of pumpkin orange brings a wonderful warmth to any scheme, as demonstrated here in a gloriously Autumnal design by @lucywilliams02 where a large, welcoming @makerandson sofa offsets the coolness of Farrow & Ball Yonder' blue on the walls perfectly. A striking blue and deep orange such as this is such a winning combination and we have used it many times for clients who like the tranquility that blue can bring to a scheme, whilst combating the chill that it sometimes coveys.

This living room scheme works particularly well because Lucy has colour-matched the tones within it so masterfully. The orange of the sofa compliments the @pinch_london in collaboration with @sussycazalet rug on the floor, along with the other wood tones in the room, such as the floorboards and reclaimed pocket doors which lead to another seating area. They all share a slight a creamy milkiness which stops the orange from being too strong or overbearing. The bookcase, which is also coloured in the same @farrowandball 'Yonder' paint as the walls, disappears into the background making the selection of books and nicknacks on it more of a feature. It is a beautiful space to relax into, perfect for a spooky Halloween evening in front of a warm, glowing fire.

Design: @lucywilliamshome
Photo: @horwoodphoto for @houseandgardenuk

The Nook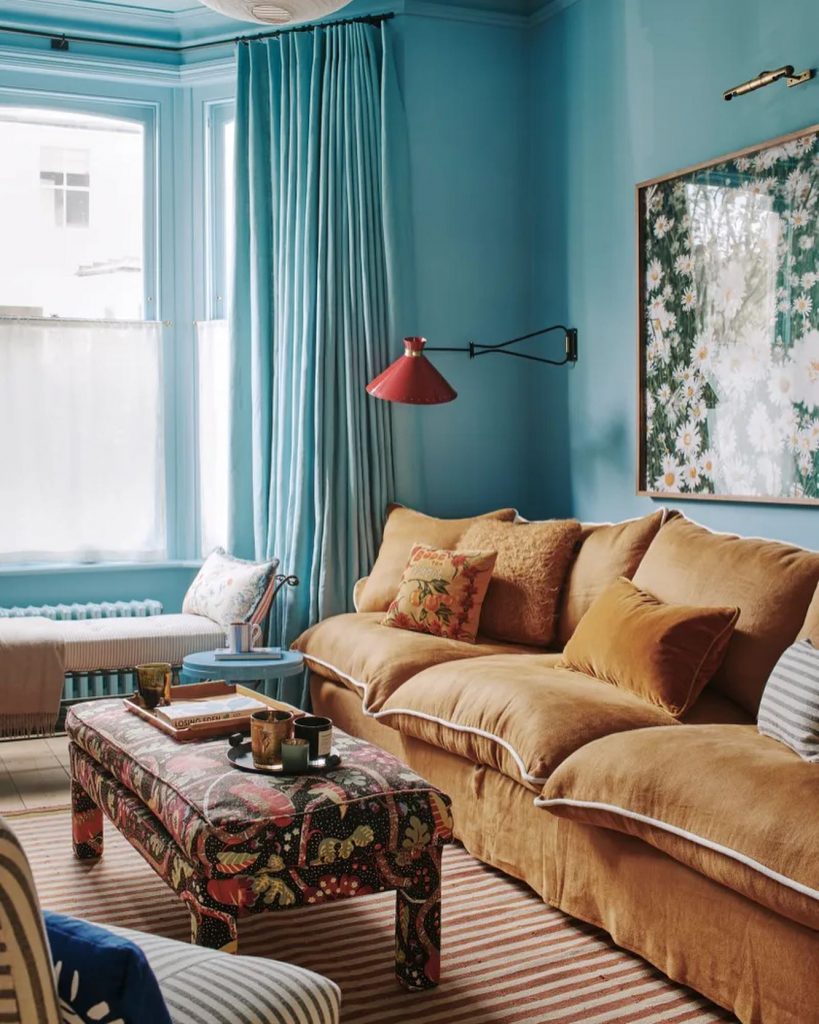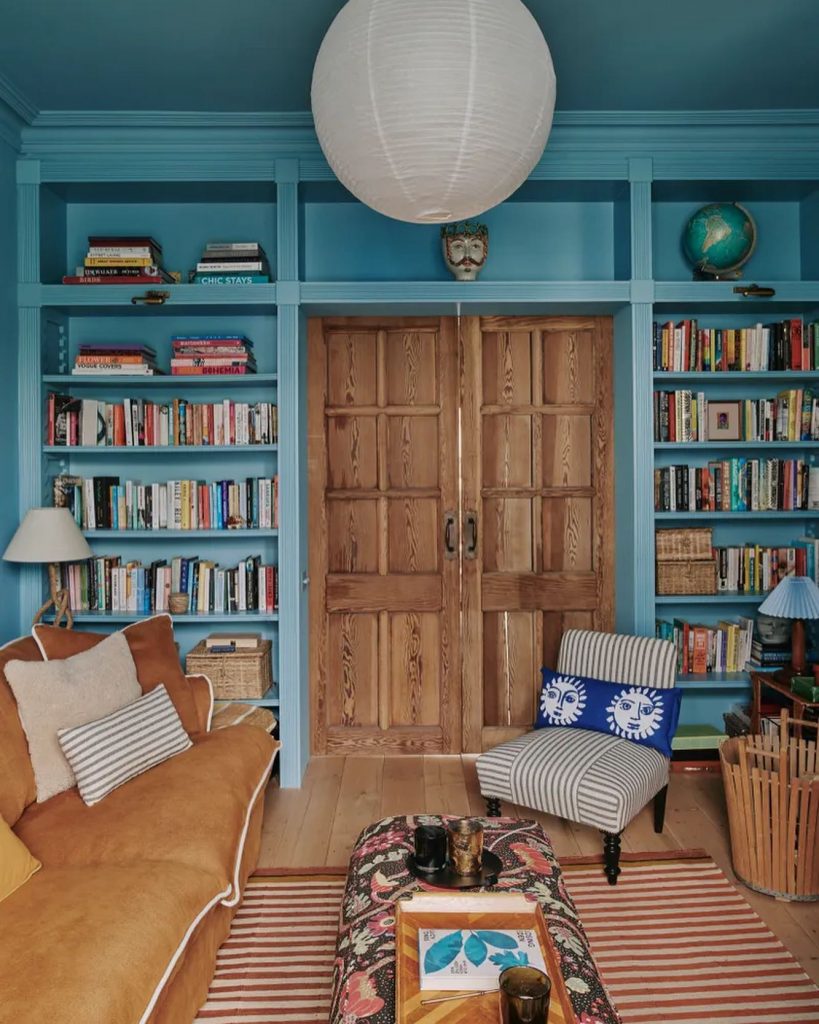 Farrow & Ball Yonder
The ultimate refreshing blue, reminiscent of the far-off skies of our childhood imaginations. Try it as a wall colour with All White trim for a particularly fresh combination.