Purple Paint Colors Benjamin Moore
Purple Paint Colors Benjamin Moore. Four amazing dark purple paint colors you will love!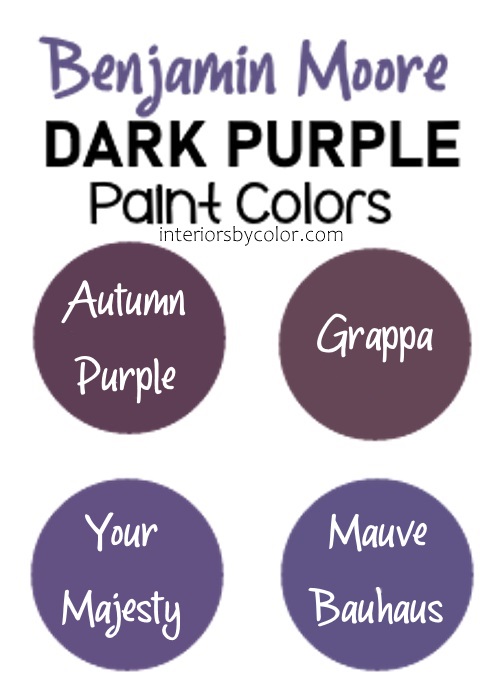 Grappa
A base of a dark brownish purple, like Benjamin Moore's Grappa, can be paired with a dramatic bright for some sizzle (try an herby green like Avocado) or create a more sultry look when combined with a brown (like Brown Horse). Add a creamy ivory (like Seapearl) for contrast and cooling, and you're set.
"A sophisticated and feminine master bedroom in shades of gray and grappa. Mirrored surfaces reflect the room's only light source gently. Client preferred chic sconces, but also wanted ample reading light for evenings, these are remote controlled. A reading nook, becomes a respite for our client, to relax in. " via Chasin & Gilday Interiors.
In this New York master bedroom the accent wall is Grappa, and the trim and ceiling are White Dove. All Benjamin Moore.

Provining purple and gray to be a great color combination when it comes to decorating your home comes this exterior from Custom Design/Build, Inc. "This fun entry was painted with Benjamin Moore 1595 Rocky Coast on the body of the house and the door is Benjamin Moore 1393 Grappa."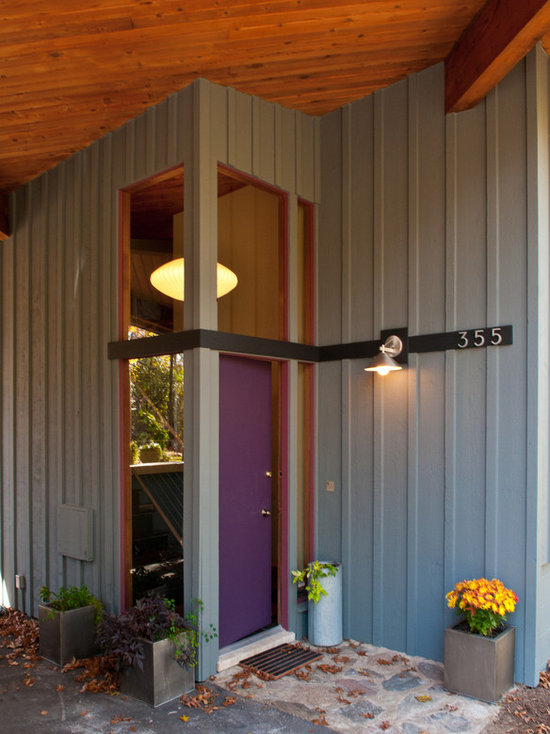 Autumn Purple
A perfect bold paint color by Benjamin Moore that is a sophisticated and rich hue of berry purple. It isn't too feminine or masculine, it sits right in the middle and it is inviting and adds warmth to any room.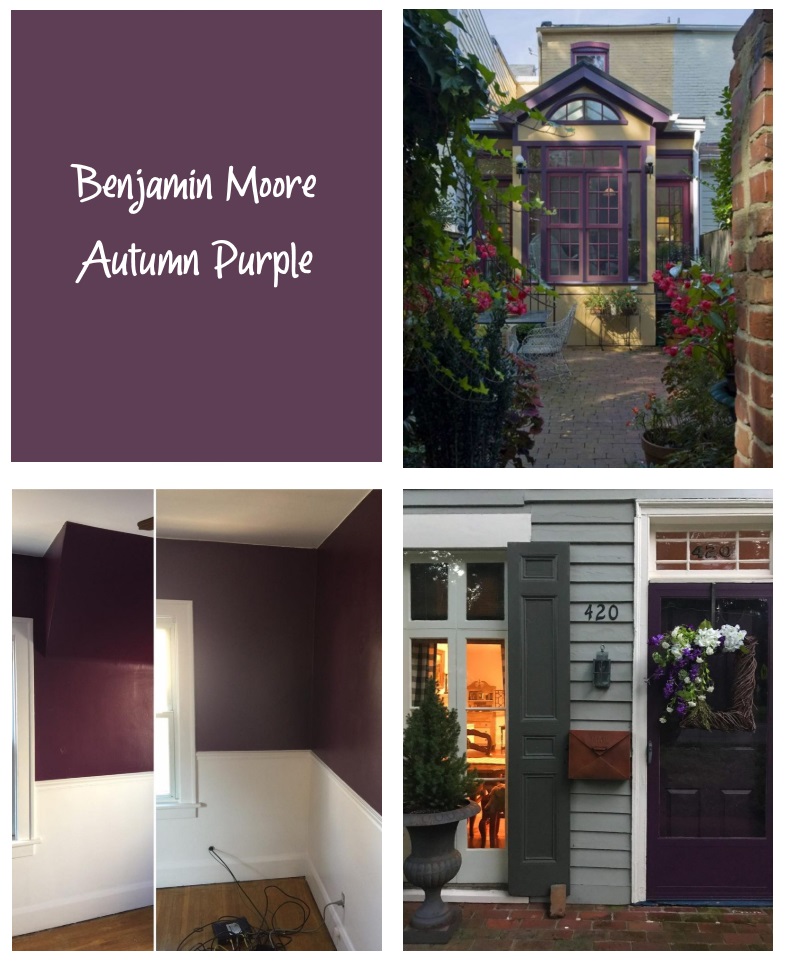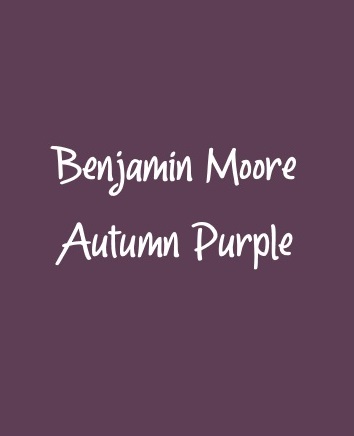 Mauve Bauhaus
Benjamin Moore Mauve Bauhaus a rich dark violetesq purple paint. Stunning bedroom painted in this dark purple from darkstar1080.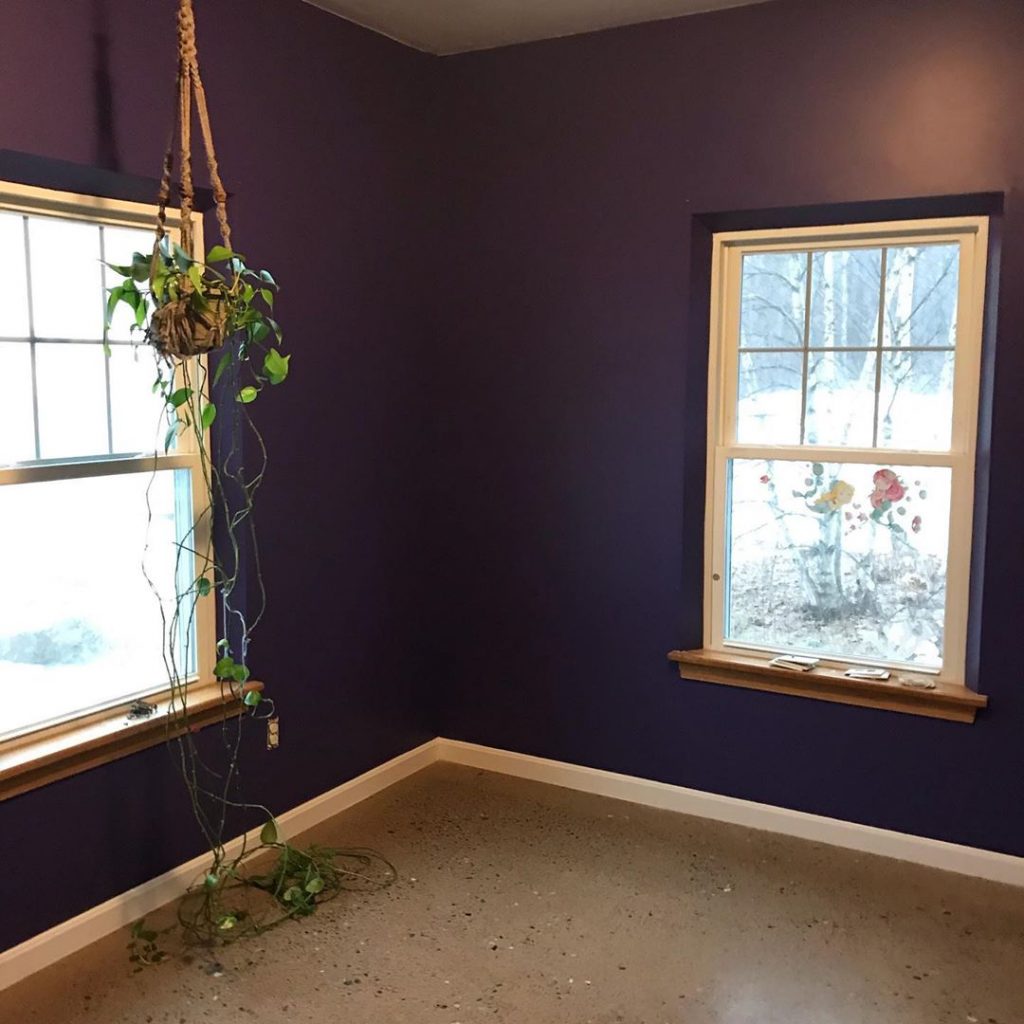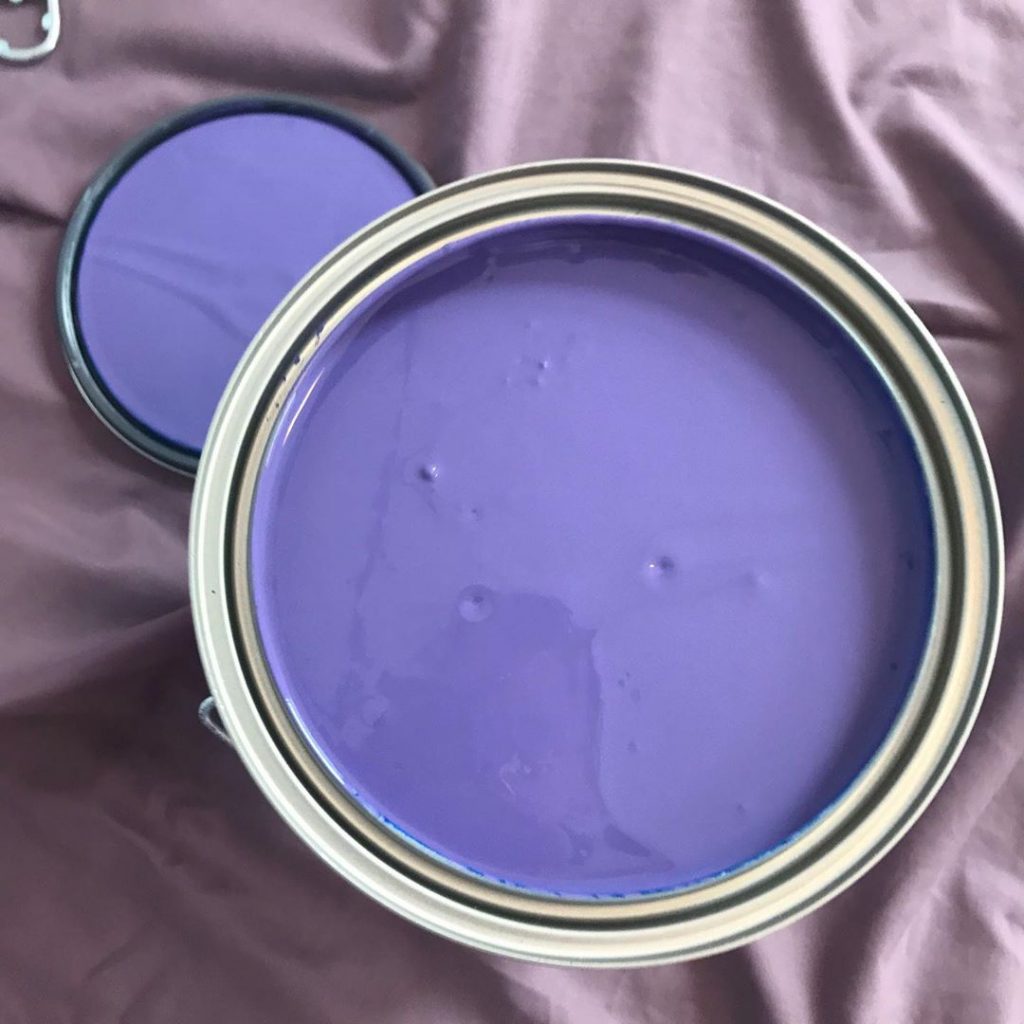 House exterior painted in Mauve Bauhaus. This cute painted house comes from Mountain Colors Paint Store.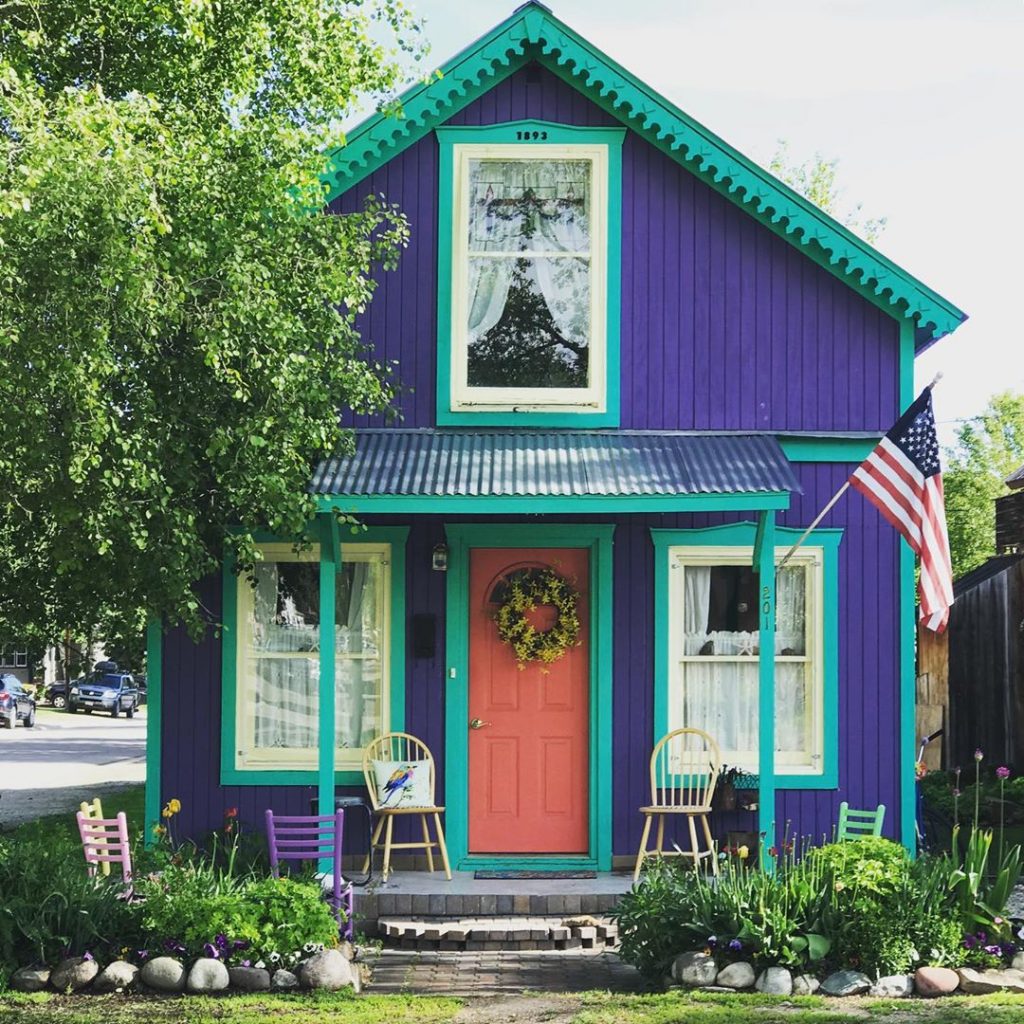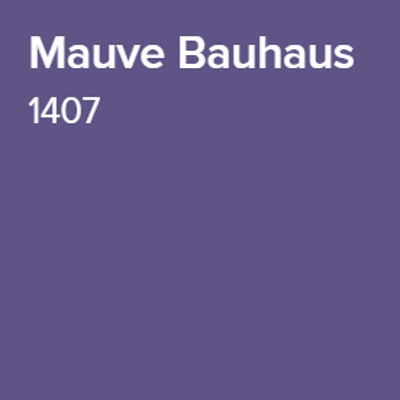 Your Majesty
Benjamin Moore: Long associated with royalty and nobility, this majestic shade of purple inspires thoughts of fur-trimmed velvet robes and regal celebrations. Fireplace with wall color in Benjamin Moore Your Majesty.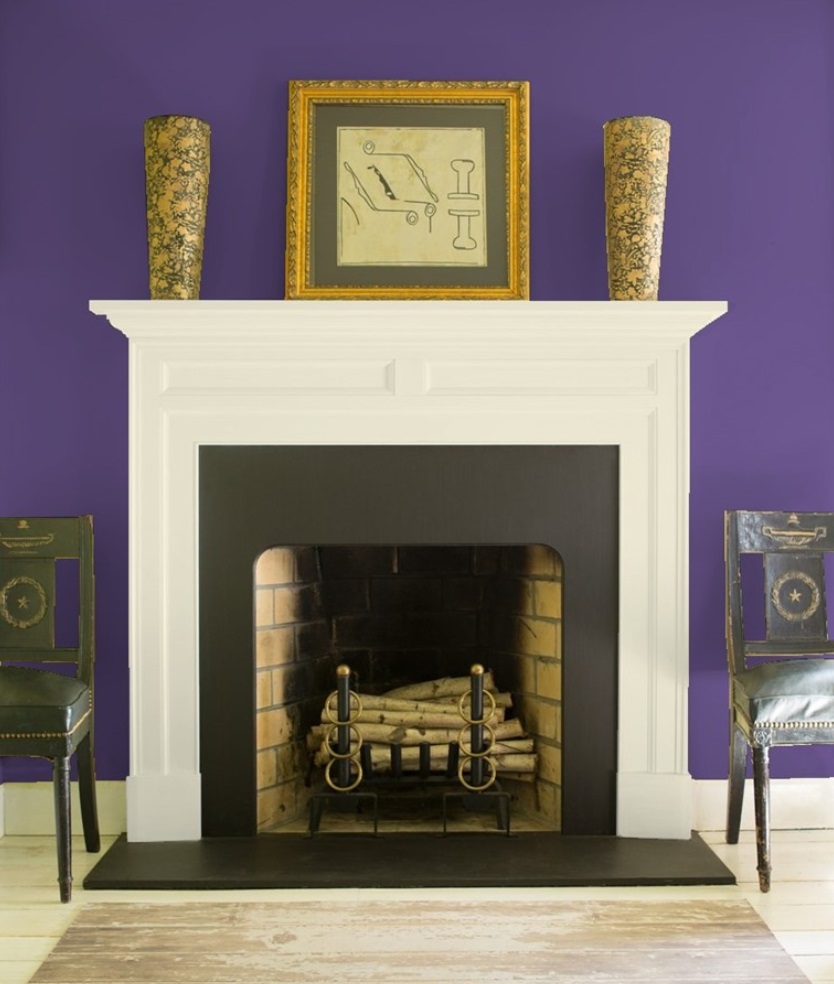 Kitchen cabinets painted in Your Majesty.