Queens Road Black and White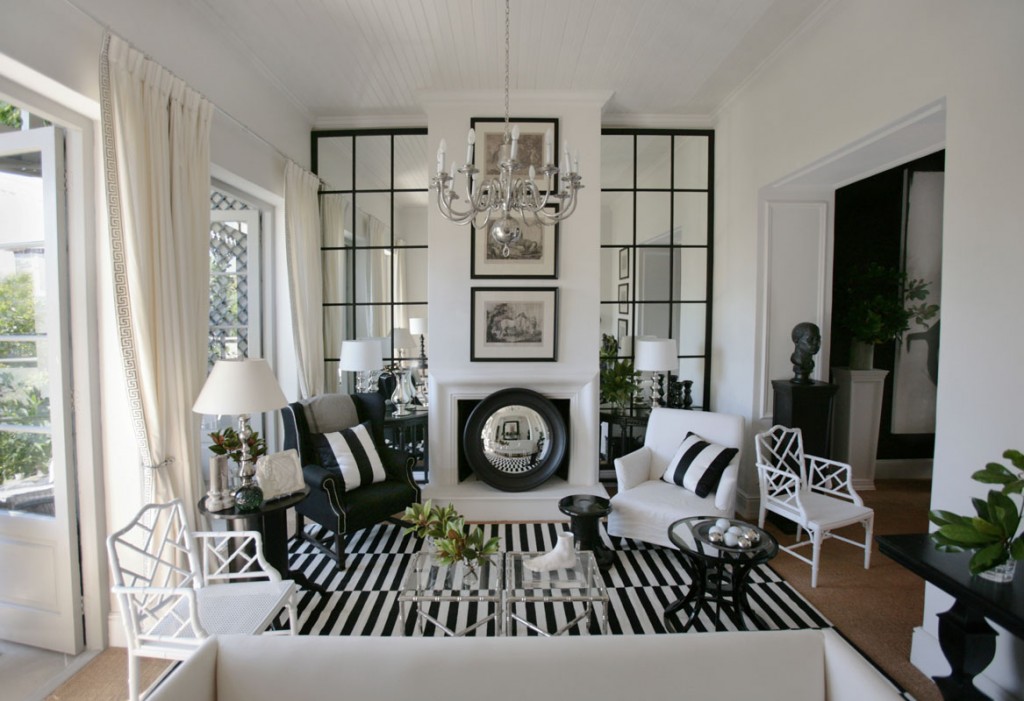 Amazing play on black and white, much use of stripes throughout the home of interior designer John Jacob!
But for John Jacob Zwiegelaar, what started as a simple study in black and white became an all-encompassing venture. Though a concept destined for another much larger project he's working on elsewhere, it was the ideal means to instil his home in Bantry Bay with a dynamism it lacked. And the complexity of achieving the right balance enthralled.

It had lost its energy and soul,' says Zwiegelaar of the Victorian house. 'The previous owners had left it with a nasty'70s aftertaste, stripping it of its architraves and cornice work and breaking the space up into a series of awkward and lifeless rooms.' The quest was to give the house back its dignity and resurrect the gravitas it once had. Zwiegelaar began by reinstating the lost details, while also subtly modernising the space in an architecturally sensitive manner.