Renovate Doors into a Screen
Great idea: repurposing doors as a screen.
Use painted doors for a panelled effect. Screw together painted wooden doors with hinges, available at most DIY stores to create a smart panelled screen..
via House and Garden UK
[amazon_link id="B00007KGQK" target="_blank" container="" container_class="" ]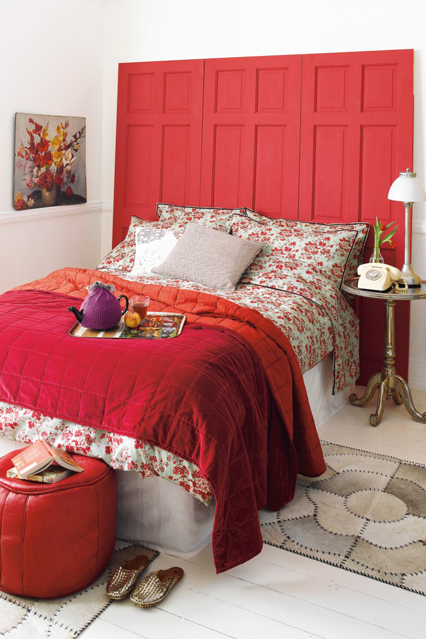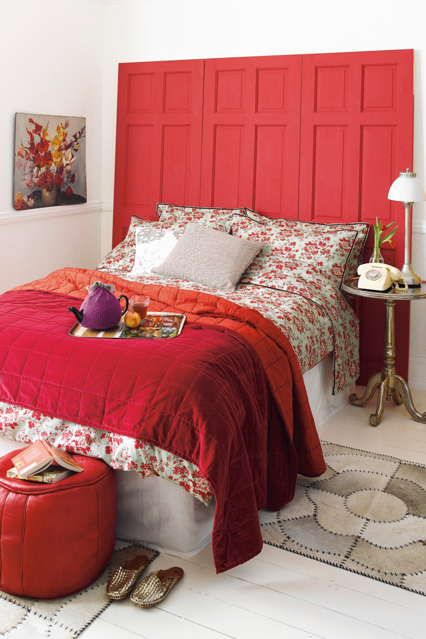 Pretty red bedroom with solid blocks of red and red floral patterns.
via [amazon_link id="B00007KGQK" target="_blank" container="" container_class="" ]House and Garden UK
Photo: Dan Duchars