Southern Highlands Luxury Country Home
Twelve weeks was all interior designer Walter Herman needed to transform a relatively nondescript home in the NSW Southern Highlands town of Exeter into a plush country house for Sydney real estate agent Alison Coopes and her husband Craig Cook.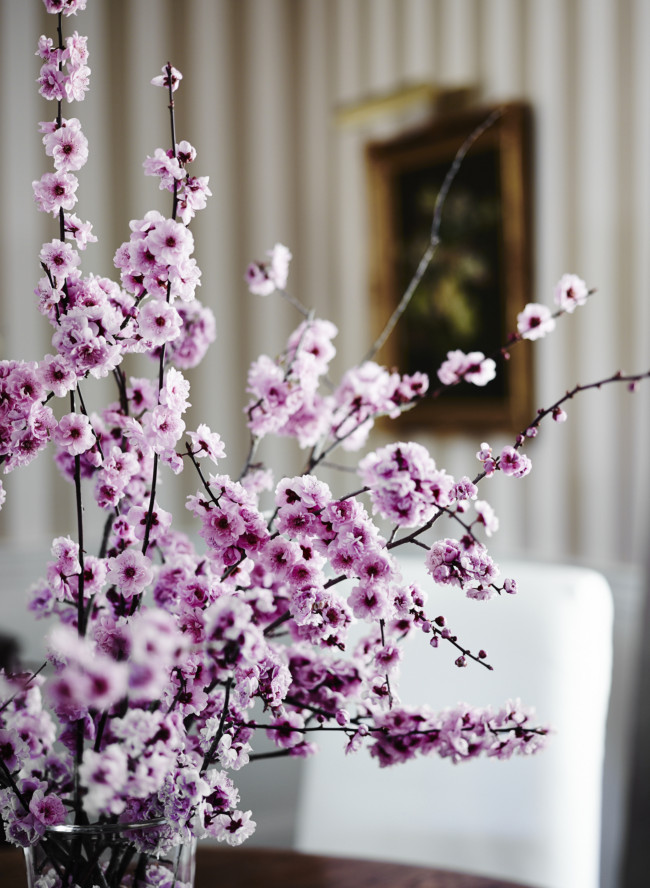 Dramatic changes were made to the floor plan to suit the couple, such as creating a larger dining room by removing an entrance door and a cramped hallway.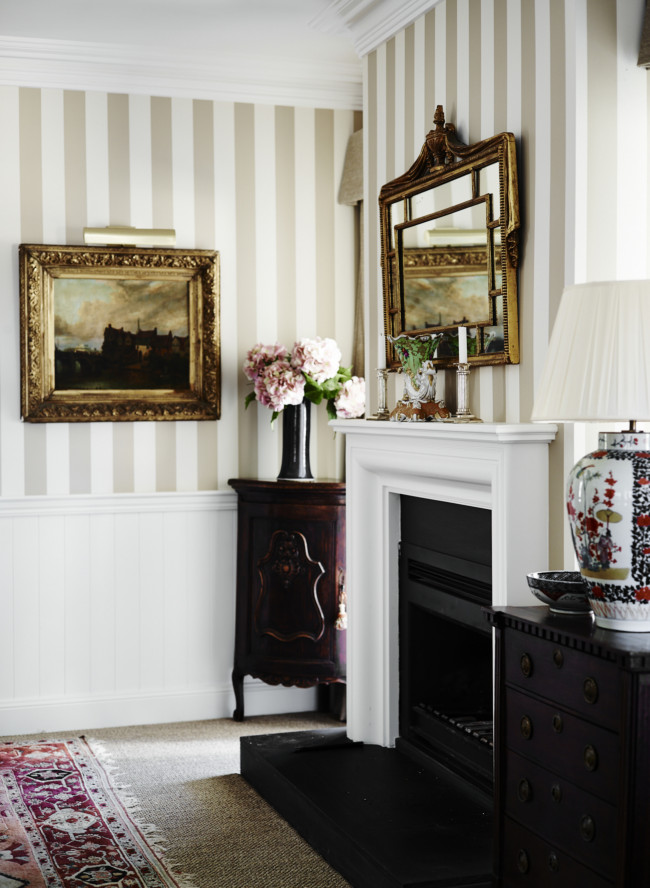 Transforming the double garage into a media room with high ceilings and dentil cornices was perhaps the most radical change. The designer also closed in the verandah to make a hallway to the new room, with antique furniture, dark walls and sisal carpeting.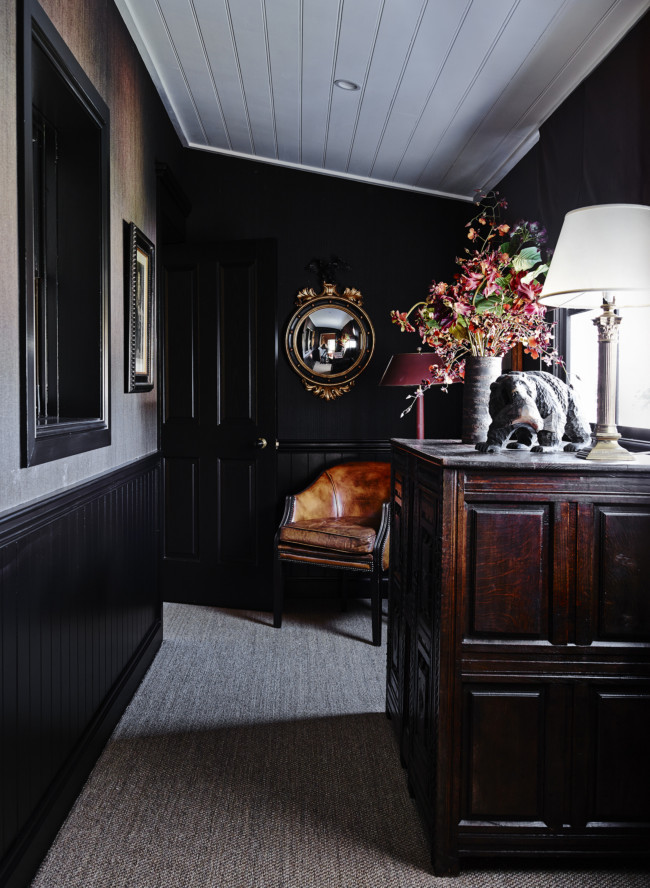 A generous double lounge room now takes the place of a combined kitchen and dining room, with furniture slip-covered in linen, Vaughan cushions to add colour, and a chandelier from Antiques on Consignment.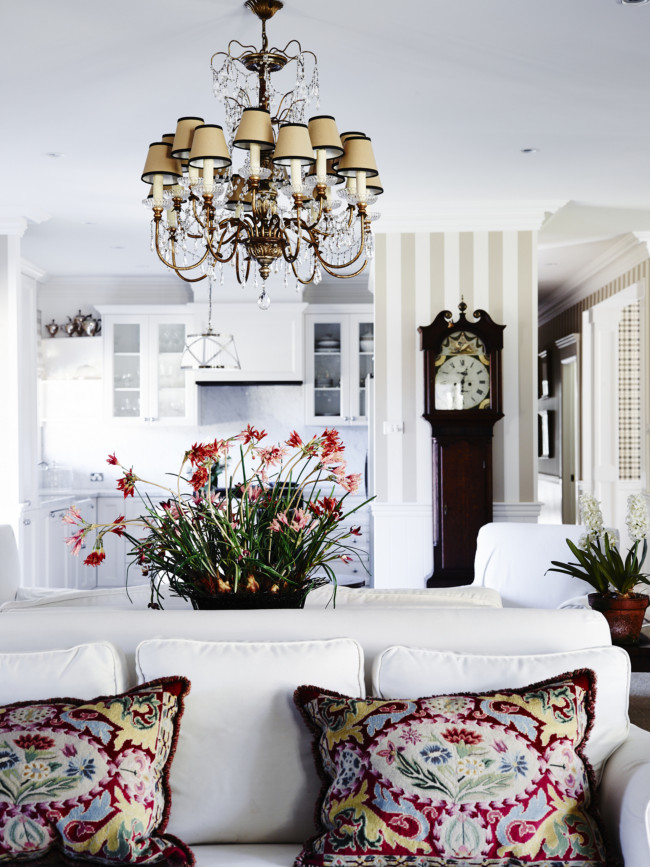 A Vaughan 'Menton' brass shade hangs above a marble island bench in the kitchen, which was formerly a bathroom.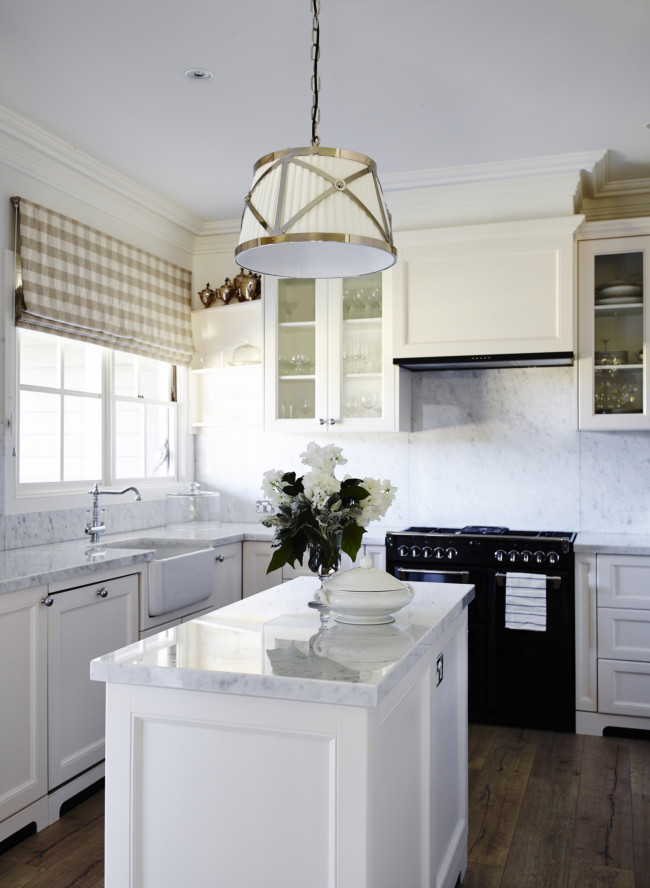 In one of the bedrooms, soft-green wallpaper from Eijffinger's Stripes Only collection is teamed with custom curtains in P Kaufmann 'Satin Stitch Amber' and an antique bedhead upholstered in a golden yellow fabric.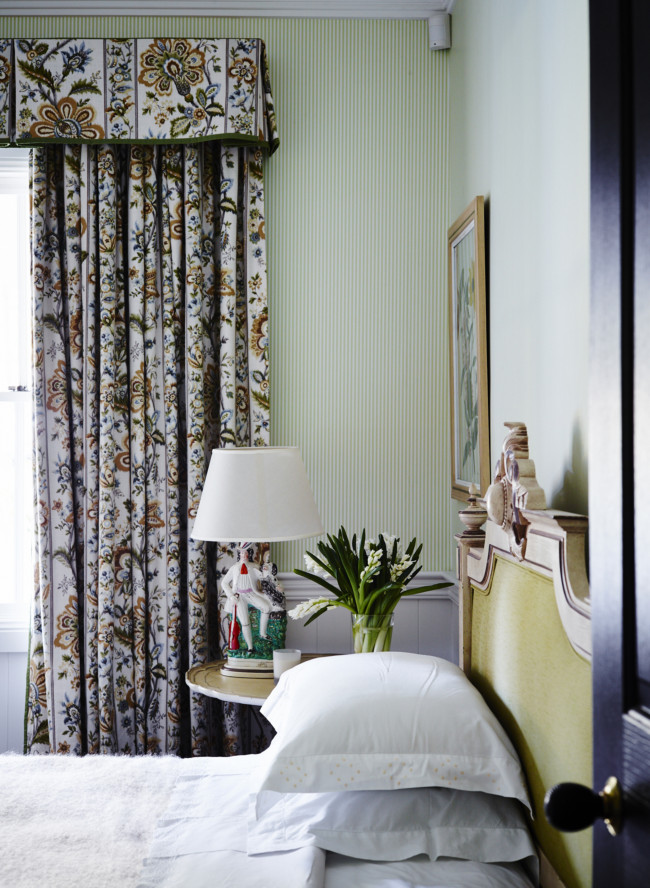 A blue-and-white wallpaper by Ralph Lauren is a classic choice in the guest bathroom, which was once the laundry.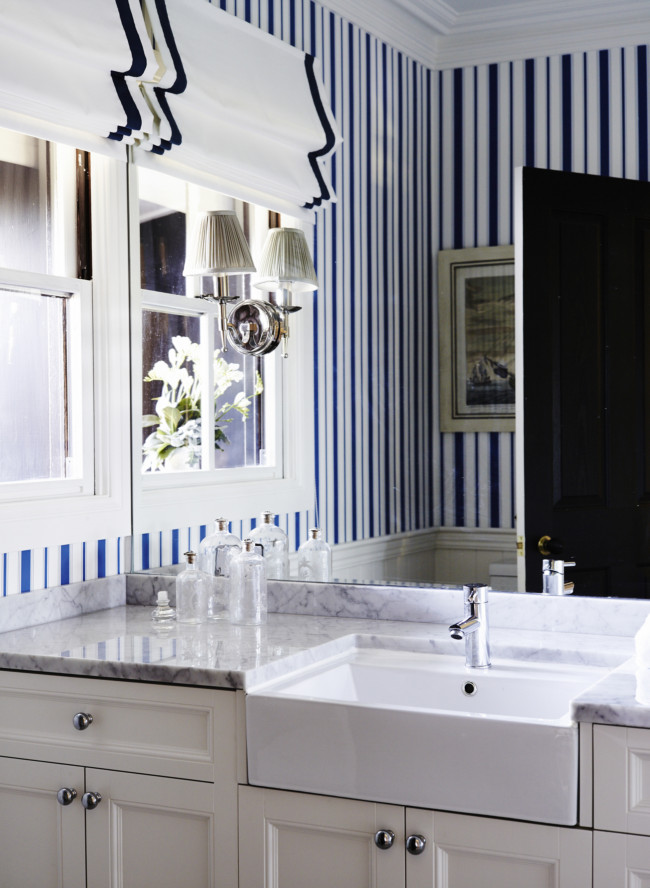 Location: Exeter, Southern Highlands Australia via Vogue Living
Photos: Lisa Cohen
Interior Designer: Walter Herman